Stunning crackdown on civil society and opposition continues in Nicaragua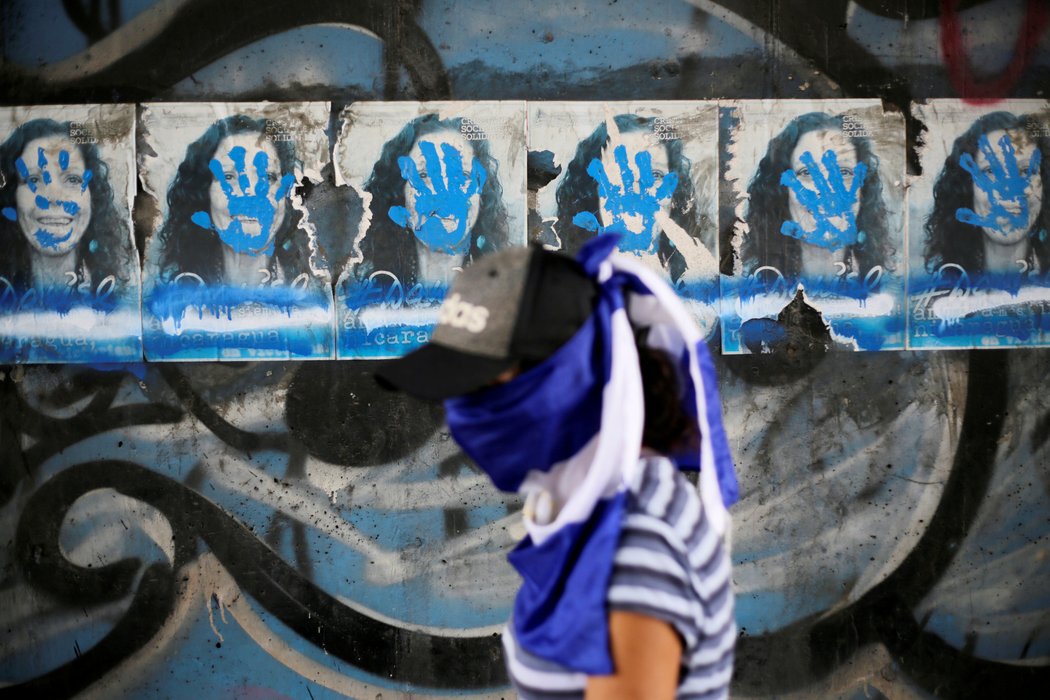 Association
#AlertaUrgente NICARAGUA / Policía nacional detiene arbitrariamente a las defensoras feministas @DoraMTellez y @anavijil después de allanar su vivienda. pic.twitter.com/InI5JdYUaP

— IM-Defensoras (@IM_Defensoras) June 13, 2021
As previously reported on the Monitor, an unprecedented crackdown on opposition groups and human rights defenders was carried out by Nicaragua's authorities in early June 2021. The wave of arrests continued over the month, with more leaders arrested on trumped-up charges. On 8th June 2021, Violeta Granera of Unidad Nacional Azul y Blanco (UNAB) and José Adan Aguirre, former president of the Supreme Council of Private Enterprise (Cosep), were detained on the basis of the Sovereignty Law, nicknamed the "Traitors to the Homeland" law. On 9th June 2021, the director of opposition group Coalición Nacional, José Bernard Pallais Arana, was also detained under the same law. An arrest warrant was issued against Mario Arana, leader of opposition group Alianza Ciudadana.
In a statement published on 11th June 2021, the Attorney General's Office said that they were investigating alleged attacks by Granera and Pallais on Nicaraguan society and people's rights, and announced that they would remain in preventive detention for 90 days. On 17th June 2021, the Inter-American Commission on Human Rights (IACHR) expressed concern over Pallais' health and integrity, as he suffers from chronic health conditions and comorbidities.
On 13th June 2021, police arbitrarily detained feminist leaders Dora María Téllez and Ana Margarita Vijil after raiding their house. Téllez is a well-known Sandinista dissident and hero of the movement's historical struggle. Both defenders are members of the opposition party Unamos, which has faced systematic attacks. Unamos president Suyen Barahona and vice-president Hugo Torres were also detained in the same period.
The day before their arrest, the police had detained human rights defender Tamara Dávila, member of UNAB's Political Council and Unamos member. Tamara had been subjected to repeated attacks, including smear campaigns, defamation and threats. Security forces raided her house, with her 4-year-old daughter present, during the arrest. The human rights defender is a beneficiary of precautionary measures issued by the IACHR.
On 16th June 2021, a court imposed a travel ban and ordered a freeze on the bank accounts of 13 former executives of Fundación Nicaragüense para el Desarrollo Económico y Social (FUNIDES). The court decision also lifted their bank secrecy. The Attorney General's Office is investigating the foundation for an alleged violation of the Foreign Agents Law. Among the 13 persons affected are two of Nicaragua's main business leaders and a former Minister of Education, Humberto Belli. Belli and Gerardo Baltodano, another former FUNIDES executive under investigation, did not respond to a police citation and arrest warrants were issued against them. On 17th June 2021, the police raided their homes. Banker Luis Rivas Anduray, former FUNIDES treasurer, was detained.
Separately, on 20th June 2021, police arrested Miguel Mora, the founder and former director of broadcaster 100% Noticias, also for alleged treason. Mora stepped down from his position with the news outlet in 2021 to run for president.
Expression
#PorSiTeLoPerdiste | #Nicaragua | El reconocido cronista deportivo Edgar Tijerino anunció este lunes en su programa Doble Play que dejará de comentar temas políticos ya que en Nicaragua opinar se ha convertido en un "delito" explicó Tijerino.https://t.co/GCgFpwiexo

— 100%NOTICIAS (@100noticiasni) June 15, 2021
On 14th June 2021, sports commentator Edgar Tijerino announced on his radio programme Doble Play that, for security reasons, he would not make mention of the country's socio-political situation. As reported by local media, his self-censorship is a sign of the campaign of fear through repressive laws which Daniel Ortega is using against any voice criticising his government. The announcement followed the arbitrary detentions of several members of Unamos, journalists and human rights defenders. The Inter American Press Association (IAPA) warned that the regime's political persecution could trigger a blackout of critical voices in Nicaragua.
In a related development, on 21st June 2021, police officers detained journalist Miguel Mendoza and raided his home in Managua. Mendoza covers sports for Nicaraguan outlets and regularly co-hosts Doble Play. As reported by the Committee to Protect Journalists (CPJ), the police press release accused Mendoza of a number of crimes that fall under Nicaragua's broad definition of treason under the Sovereignty Law, but did not state how he allegedly broke those laws. Police also seized a computer and other equipment during the raid on the reporter's home.
On 17th June 2021, authorities banned entry of the New York Times correspondent Anatoly Kurmanaev into Nicaragua. According to the newspaper, the journalist was notified by the airline hours before his flight to Managua that they had cancelled his ticket after authorities banned his entry. Kurmanaev had fulfilled all the legal and health requirements imposed by Nicaragua's authorities.
Natalie Southwick, CPJ Central and South America Programme Coordinator, commented:
"Daniel Ortega's government has resorted to increasingly overt tactics to silence critical voices. Denying entry to international reporters shows that the Nicaraguan authorities are redoubling their efforts to limit access to information and control the story."