Philippines: A year into the Marcos Jr presidency, arbitrary arrests, surveillance, attacks on journalists and enforced disappearances persist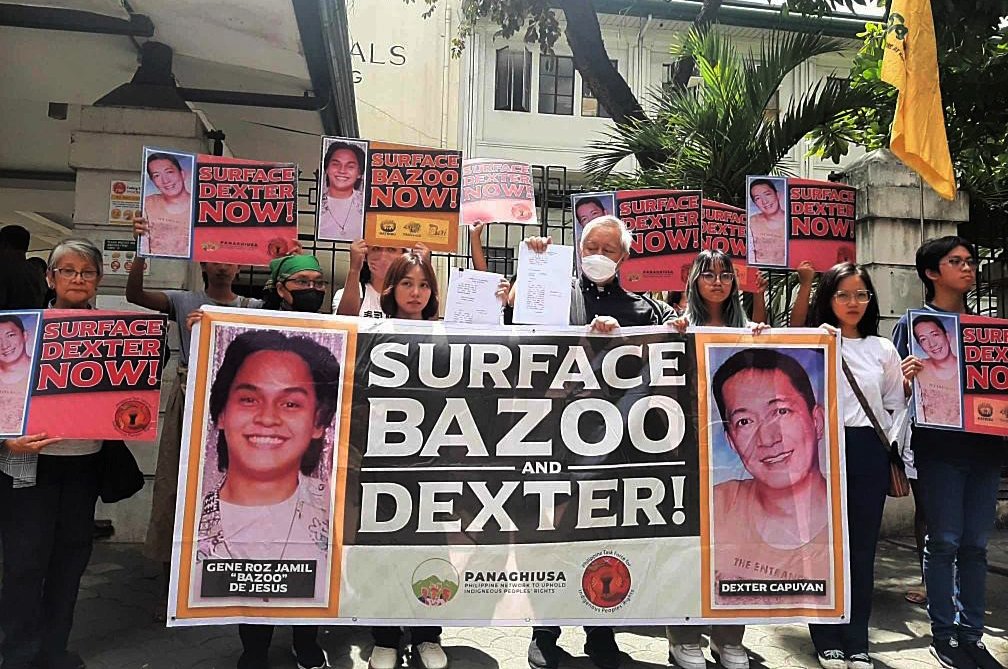 The state of civic space in the Philippines is rated as 'repressed' by the CIVICUS Monitor. Concerns documented in recent years include the arrest and detention of activists often on fabricated charges. Civil society has also documented the criminalisation, harassment and attacks against journalists. Human rights defenders have been 'red-tagged', putting them at risk of arrest or even killing. Restrictions on foreign funding for NGOs have also been documented. Accountability for these actions has been virtually non-existent.
On 27th March 2023, the UN Human Rights Council adopted the Universal Periodic Review (UPR) report of the Philippines. The government supported, among others, recommendations to investigate thoroughly the deaths, threats and harassment of journalists; ensure a safe and enabling environment for civil society and re-examine libel provisions in the revised Penal Code and the Cybercrime Prevention Act of 2012, to ensure that these laws are not used to limit freedom of expression.
However, it only noted recommendations to release without delay all persons arbitrarily detained; take immediate action to publicly condemn, at the highest levels, the use of excessive and disproportionate force by security forces and provide adequate protection to journalists and human rights defenders.
One year on, since President Ferdinand Marcos Jr. took office on 30th June 2022, civil society says there has been little action to improve human rights protections in the Philippines. According to human rights group Karapatan, extrajudicial killings (EJKs) have not only continued, but the policies that spur them are firmly in place. The Marcos Jr. regime continues the practice of unjustly jailing activists and other dissenters, slapping them with trumped-up charges in order to justify their prolonged detention. The group said one of the most alarming trends is the rapid rise in the number of involuntary disappearances. Eight victims of enforced disappearance have been documented in the first ten months of Marcos Jr.'s rule.
Human Rights Watch said that the Marcos administration has increased the dangerous and at times fatal 'red-tagging' of activists deemed to be supporting the insurgents. Further, the authorities are still arbitrarily arresting and detaining activists.
Since April 2023, there have been reports of the killing of a labour organiser in Baolod, disappearances of two indigenous rights defenders from the Cordillera region, surveillance of activists and a peasant activist arrested in Bohol. Former senator De Lima acquitted in two cases has still been denied bail. Two activists have been arrested under the anti-terrorism law while an army resolution in Kalinga increases restrictions and risks for NGOs. A radio broadcaster in Calapan was killed by gunmen while another journalist and family were attacked in Quezon City. The police arrested two student activists following a protest against military exercise and also worked with a nickel company in Palawan to remove a barricade and arrest protesters.
Association
Civil society groups have continued to document surveillance, harassment, arbitrary arrest and detention, killings and alleged enforced disappearances of activists.
Labour organiser killed in Baolod
PHILIPPINES: UNI mourns horrific loss of Alex Dolorosa, BIEN organizer-UNI https://t.co/dezRcYALX2

— LabourStart (@labourstart) April 29, 2023
On 24th April 2023, Alex Dolorosa, a full-time union organiser and paralegal officer, was killed on Barangay Alijis, Bacolod City.
Dolorosa worked for the BPO Industry Employees Network (BIEN), an organisation that helps call center workers exercise their rights and organise to improve their working conditions. The Bacolod Police Station 7 said Dolorosa was found with multiple stab wounds on the property toward the rear of Acco Housing.
BIEN has worked closely with Communications Workers of America and UNI Global Union in organising campaigns to support internationally recognised labour rights for call centre workers on international value chains of US and European multinational companies.
Dolorosa was also a campaigner for the rights of LGBTQI+ people in the industry with the BPO Employees Gay, Lesbian and Allies for Genuine Acceptance and Democracy.
Karapatan secretary general Cristina Palabay said Dolorosa had experienced "state surveillance and harassment" in 2021 and 2022. BIEN said the first harassment incident was at the office of militant party-list organisation Bayan Muna in Bacolod City, while the second and third incidents were at the local Gabriela office. Dolorosa had also reported seeing two men surveilling his residence in Bata Subdivision. The experience prompted him to move residences.
The Commission on Human Rights condemned the killing of Dolorosa. The International Trade Union Confederation (ITUC) said that "the death of Alex Dolorosa adds to the 68 extrajudicial killings of trade unionists, of which only one case has been successfully filed with the court."
Two indigenous rights defenders go missing
Indigenous People's rights defenders Dexter Capuyan and Gene Roz Jamil "Bazoo" de Jesus, from the Cordillera region in northern Philippines, have been missing since 28th April 2023, in a suspected enforced disappearance by state security forces
According to Amnesty International, their families received credible information that two individuals matching the missing activists' description were forcibly taken in the area where they were last seen by unknown individuals identifying themselves as working for a police agency, but have not received either a confirmation or a denial from government security forces that such an operation indeed happened.
Capuyan, 56, is a member of the Bontoc-Kankanaey-Ibaloi community and was in Taytay, Rizal, where he was last seen, and was supposed to seek medical help according to his family. Before his disappearance, he was identified by the government allegedly as a ranking leader of the New People's Army (NPA). He was also among the individuals named in the list of alleged leaders of the Communist Party of the Philippines (CPP) released by the Department of National Defence and Department of Interior and Local Government.
De Jesus, 27, is a staff member of the Philippine Task Force on Indigenous People's Rights (TFIP). He was a journalism graduate of the University of the Philippines in Bauio City, where he served as the chairperson of the Alliance of Concerned Students and the UP Baguio Council of Leaders before graduating in 2016. He also served as the Cordillera regional coordinator of the National Union of Students of the Philippines.
According to Karapatan, Capuyan and de Jesus are the seventh and eighth persons involuntarily disappeared under the Marcos Jr. regime. The others are Gabriela activists Ma. Elena Pampoza and Elgene Mungcal, NPA members Aurily Havana and Jennifer Binungkasan, National Democratic Front of the Philippines (NDFP) consultant Ariel Badiang and Negros peasant organiser Leonardo Sermona.
Surveillance and profiling of activists by military personnel
On 5th May 2023, the Commission on Human Rights (CHR) announced it had launched an independent investigation into cases of alleged state surveillance and profiling of members of progressive groups Gabriela and Makabayan in Tondo, Manila.
In a statement, the CHR said it had deployed its Metro Manila investigators to look into complaints filed by Gabriela national deputy secretary general Rene Rose Bihag, as well as Makabayan bloc coordinator Enrique Lozada Jr.
Bihag said they first noticed being surveilled after their members attended the International Women's Day Action in Mendiola on 8th March. The next day, she said, uniformed personnel who claimed to be part of the 11th Infantry Battalion started going around the compounds of Happyland and Aroma in Vitas, Tondo. Bihag also said a photo of her and other Gabriela leaders was allegedly being shown to the residents by soldiers.
Former senator acquitted in two cases but still denied bail
Quotes: APHR Chair Mercy Barends on the recent acquittal of Sen. Leila De Lima

"APHR welcomes the long overdue decision to acquit Senator Leila De Lima of the clearly trumped-up and politically-motivated drug charges against her," said Mercy Barends.https://t.co/IneP5mwg5T

— APHR (@ASEANMP) May 15, 2023
On 12th May 2023, a Muntinlupa court acquitted political prisoner and former Senator Leila de Lima in one of two cases filed against her for conspiring to trade in illegal drugs. In the other drug-related case, which is still pending, a different Muntinlupa court deferred its decision on de Lima's application for bail.
As previously documented, Senator Leila de Lima is a long-time critic of former President Duterte's 'war on drugs'. The authorities arrested de Lima after she sought to investigate violations committed in the context of the so-called 'war on drugs' under the former Duterte administration. She has been in police custody since February 2017 and faced charges alleging that she received money from drug lords while serving as justice secretary. She has repeatedly denied the charges.
According to Amnesty International, court proceedings against de Lima in the last six years have been marked by undue delays, including the repeated failure of prosecution witnesses to appear in court and changes in judges handling the cases against her. In 2018, the UN Working Group on Arbitrary Detention concluded that the detention of de Lima was arbitrary because of the lack of legal basis and the non-observance of international norms relating to the right to a fair trial.
On 7th July 2023, the Muntinlupa Regional Trial Court denied bail to de Lima. Carlos Conde, senior researcher for Human Rights Watch, said: "The denial of bail for former Sen. Leila de Lima prolongs the injustice committed against her since more than six years ago. This flies in the face of her previous court acquittal in two cases, which clearly showed the political nature of her persecution."
Peasant activist arrested in Bohol
𝗣𝗔𝗟𝗔𝗬𝗔𝗜𝗡 𝗦𝗜 𝗔𝗗𝗢𝗟𝗙𝗢 '𝗧𝗔𝗧𝗔𝗬 𝗢𝗣𝗢𝗡𝗚' 𝗦𝗔𝗟𝗔𝗦

Palayain si Adolfo Salas Sr., lider magsasaka ng HUMABOL-KMP Bohol. Iligal na inaresto at sinampahan ng gawa-gawang kaso.#FreeAdolfoSalas#StopTheAttacks pic.twitter.com/jzTwGXOXj9

— KMP (Peasant Movement of the Philippines) (@kmp_phl) May 29, 2023
On 25th May 2023, Bohol activist Adolfo Salas Sr. was arbitrarily arrested. According to Karapatan, the 75-year-old Salas, who was among the founders of Hugpong sa mga Mag-uumang Bol-anon (HUMABOL-KMP) a militant movement of landless peasants and currently the vice chair of the Alayon sa mga Mag-uuma sa Candijay (AMACAN-HUMABOL-KMP), was arrested at his home in Tubod, Candijay, Bohol by combined elements of the Criminal Investigation and Detection Group of the police (PNP-CIDG) and non-uniformed armed men.
Witnesses said a pistol, revolver, hand grenade and various types of ammunition were allegedly found in Salas' possession, which Karapatan believe were planted by the non-uniformed men from the raiding party to justify Salas' arrest. He was later brought to Camp Francisco Dagohoy in Tagbilaran City. Salas was accused of violating Section 28 of Republic Act 10591 otherwise known as "illegal possession of firearms and ammunition".
Salas' family reported being harassed multiple times before the arrest. They are very worried that the senior activist's health may further deteriorate under harsh conditions of detention and appealed for his release.
CIVICUS has documented reports of evidence being planted by the police and military forces to justify arrests or violence against activists.
Two activists arrested under the anti-terrorism law
HANDS OFF HUMAN RIGHTS WORKERS KEN REMENTILLA AND JASMIN RUBIO! JUNK THE TERROR LAW!

GABRIELA expresses deep concern over the false, trumped-up charges slapped by the 59th Infantry Battalion against human rights workers Kenneth "Ken" Rementilla and Jasmin Rubia.#JunkTerrorLaw pic.twitter.com/7RV98wMdfk

— GABRIELA | A National Alliance of Women (@gabrielaphils) June 27, 2023
On 9th June 2203, a subpoena was issued by Antipolo City Prosecutor Mari Elvira B. Herrera summoning youth activist Ken Rementilla and church worker Jasmin Rubia to face allegations of violating Section 12 (providing material support to terrorists) of the draconian Anti-Terrorism Act (ATA) of 2022.
According to Karapatan, the complaint was filed by Sgt. Jean Claude E. Bajaro of the 59th Infantry Battalion of the Philippine Army (IBPA). The military's accusations stem from fact-finding missions in July 2022 led by Mothers and Children for the Protection of Human Rights (MCPHR), an alliance of church workers, women activists and human rights advocates, to look into the reported 18th July 2022 killing of 9-year-old Kyllene Casao in Taysan, Batangas by operating troops of the 59th IBPA. Among the mission's members were Rubia, Rementilla and Tanggol Batangan paralegal Hayley Pecayo.
In its complaint, the army accused Pecayo of being a member of the New People's Army (NPA) - the armed wing of the Communist Party - and the FFM members who were with her were therefore providing material support to her alleged organisation. Participants in the fact-finding missions were severely harassed and threatened by the 59th IBPA.
Karapatan said that Rementilla and Rubia are the 10th and 11th victims of the State's 'legal offensive' against political dissent in the region since the repressive law came into effect.
As previously documented, the draconian 2020 Anti-Terrorism Act includes a worryingly broad definition of terrorism and grants the Philippines police and military the power to detain suspects without a warrant or charge for up to 24 days for investigation. It also relaxes accountability for law enforcement agents who violate the rights of suspects, particularly those in detention.
The law gives the Anti-Terrorism Council (ATC) a broad role with undue and arbitrary control over people's rights and freedoms. The council can now designate individuals and organisations as terrorists without any hearing, as long as it sees 'probable cause' that they have committed, attempted to commit or are part of a conspiracy to commit acts defined and penalised as terrorism.
Resolution in Kalinga increases restrictions and risks for NGOs
In June 2023, human rights groups opposed a resolution from the Kalinga Provincial Task Force To End Local Communist Armed Conflict (PTF-ELCAC) mandating all non-government organisations to secure permission from local officials before conducting any activity.
According to the PTF-ELCAC, the resolution No. 2023-04 was prompted by several reports from the local government unit and private individuals on the "suspicious conduct of consultations" by supposed NGOs in the province. The same resolution also laid out a total of 23 "sectoral front organisations" given by the 50th Infantry Battalion (IB) of the Philippine Army. They include organisations linked to human rights defenders, teachers, health workers, journalists, women, youth, farmers, development workers and lawyers based in the Cordillera and Kalinga.
The National Union of Peoples' Lawyers (NUPL) said in a statement that "requiring these organisations to secure permits from the LGUs before they can implement their projects, programs, and activities has no basis in law. It flagrantly curtails freedom of association in contravention of both domestic and international law."
Cordillera Human Rights Alliance — also included in the list — said the PTF-ELCAC just makes the organisations a target for grave human rights violations and that the list is "baseless and dangerous".
ATC resolution designates activists as terrorists
Human rights groups have lashed out at the government for designating four leftist activists as terrorists. The Anti-Terrorism Council (ATC) on 7th June 2023 added the names of Windel Bolinget, chairman of the Cordillera People's Alliance, and three members – Jennifer Awingan, Sarah Abellon-Alikes and Stephen Tauli – to the list of wanted "terrorists individuals." This was done through ATC's Resolution No. 41 released to the public on 10th July 2023.
Cristina Palabay, Karapatan's secretary general said: "we condemn the ATC for unjustly, arbitrarily and maliciously designating political activists as terrorist individuals and endangering their lives, safety and security in the process. This is but the latest in a string of harassment the four indigenous people's leaders have suffered in the hands of state forces".
Expression
Journalists in the Philippines have often faced arrests, threats and killings with impunity. This has continued to be reported. At least three have been killed since President Ferdinand Marcos Jr. took office in June 2022
Radio broadcaster in Calapan killed by gunmen
The killing of radio broadcaster Cresenciano Bunduquin in Oriental Mindoro province has sparked another call from the international community to stop "attacks on media" in the Philippines and to immediately investigate the murder. https://t.co/Cs5Tj554vx

— Inquirer (@inquirerdotnet) June 1, 2023
A radio broadcaster was shot dead outside his home in the central Philippines on 31st May 2023. Cresenciano Bunduquin, 50, was killed by motorcycle-riding gunmen in Calapan City in Oriental Mindoro province.
Bunduquin was opening a store he owned in Calapan when he was attacked. One of the assailants died after Bunduquin's son hit the gunmen with his vehicle as they fled the scene of the pre-dawn attack. The remaining suspect was able to run off.
Bunduquin hosted a programme on radio station 101.7 DWXR as well as on Facebook, said station manager Jester Joaquin, who described the broadcaster as "hard-hitting" on local issues. He had been outspoken about a recent oil spill affecting the province, illegal gambling and politics.
National Police Chief General Benjamin Acorda Jr. said police had established a special task force to handle the investigation and were trying to determine the motive for the attack.
Shawn Crispin, the Committee to Protect Journalists (CPJ) senior Southeast Asia representative, said that "the senseless killing of radio reporter Cris Bundoquin shows that those who attack journalists remain undeterred under President Ferdinand Marcos Jr.'s one-year-old government."
Journalist wounded after attack on family in Quezon City
#Philippines🇵🇭: Joshua Abiad, a photojournalist for Remate Online, has suffered serious injuries after being shot by unidentified assailants while driving in Quezon City, along with three of his family members. @IFJGlobal @nujp https://t.co/vuDkwqyTP7

— IFJ Asia-Pacific (@ifjasiapacific) July 6, 2023
A journalist was wounded in an ambush in Manila on 30th June 2023. Joshua Abiad, a photographer for the Manila-based tabloid Remate, was wounded in the arm when unidentified gunmen in a car attacked his vehicle.
According to CPJ, Abiad was driving with his family in Quezon City, Metro Manila when the attack occurred. Two assailants fled the scene after the shooting. At least three of Abiad's family members were injured in the attack while one bystander was also shot. Abiad's nephew died as a result of the shooting.
Police told Manila radio station DWPM in an interview that it could be linked to Abiad's work documenting a deadly seven-year-old crackdown on illegal drugs.
Manila police chief Major-General Edgar Okubo said: "This heinous act is an attack not only on the individuals involved but also on the freedom of the press and the values we hold dear as a society."
On 7th July 2023, the alleged gunman in the shooting was arrested by the police.
Peaceful Assembly
Two detained for protest against military exercise
The Manila City Prosecutor's Office ordered the release of the two student activists who were arrested on Tuesday after staging a protest in front of the US embassy in Manila to oppose the conduct of the Philippines-United States Balikatan Exercises. https://t.co/RbTVadRXp6

— ABS-CBN News Channel (@ANCALERTS) April 12, 2023
Two youth activists were arrested on 11th April 2023 while joining one of the protests against the military drills between Filipino and American troops.
According to reports, several groups began staging their protests against the Balikatan exercises in front of the United States Embassy in Manila.
As the protesters were dispersing, a police vehicle stopped them along Roxas Boulevard. Two of the protesters - a 22-year-old student from the University of the Philippines and a 24-year-old student from Far Eastern University - were apprehended for vandalism and resisting arrest.
Youth groups, including the Kabataan Party-list, criticised the arrest. Kabataan Rep. Raoul Manuel argued that a video showed the two students did not resist arrest, and there was allegedly the use if force in how they were arrested. The League of Filipino Students also denounced the arrest, saying their actions were peaceful.
The following day, the Manila City Prosecutor's Office ordered the release of the two student activists. A video posted by ABS-CBN News showed that the participants had already dispersed from the venue and were going home when the police mobile ran after them. Further, the two were not seen kicking or parrying the hands of the arresting officers as claimed by the police.
Police and security guards dismantle protest barricades and arrest six anti-mining protesters in Palawan
On 14th April 2023, about two hundred police and security guards dismantled the barricades put up by demonstrators in front of Ipilan Nickel Mining Corp (INC) in Brooke's Point, Palawan.
According to a report by Eco-Business, residents had assembled makeshift structures in February 2023 to prevent trucks from transporting minerals to the mining site, as a form of protest against operations of the subsidiary of the country's second-largest nickel producer, Global Ferronickel Holdings. They feared that the nickel extracted from their mountains will destroy their area known for its "high floral and faunal diversity".
In the afternoon of the same day, residents gathered at the site of the barricades to protest the demolition, leading to a commotion. INC security guards began grabbing the residents in an attempt to disperse the crowd, taking hold of six locals, whom they arrested and turned over to the police. A number of protesters were injured, including senior citizens, according to anti-mining non-profit Alyansa Tigil Mina.
According to the Save Palawan Movement (SPM), the six arrested individuals sustained bruises and were detained overnight. They were released because it could not be determined what case would be filed against them.
"The videos of these events are disturbing particularly due to the force and violence with which the peaceful protesters were dispersed by the police while they were simply exercising their rights," said Gregorio Bueta, an environmental lawyer from the Ateneo School of Law.
Civic Space Developments
Tags
protest disruption,
intimidation,
harassment,
HRD detained,
HRD killing,
excessive force,
public vilification,
enforced disappearance,
killing of journalist,
surveillance,
private sector,
non state actors,
women,
indigenous groups,
attack on journalist,
labour rights,
extractive industries,
restrictive law,
protestor(s) detained,
environmental rights,
youth,
Back to civic space developments