Mexico: surveillance in the spotlight again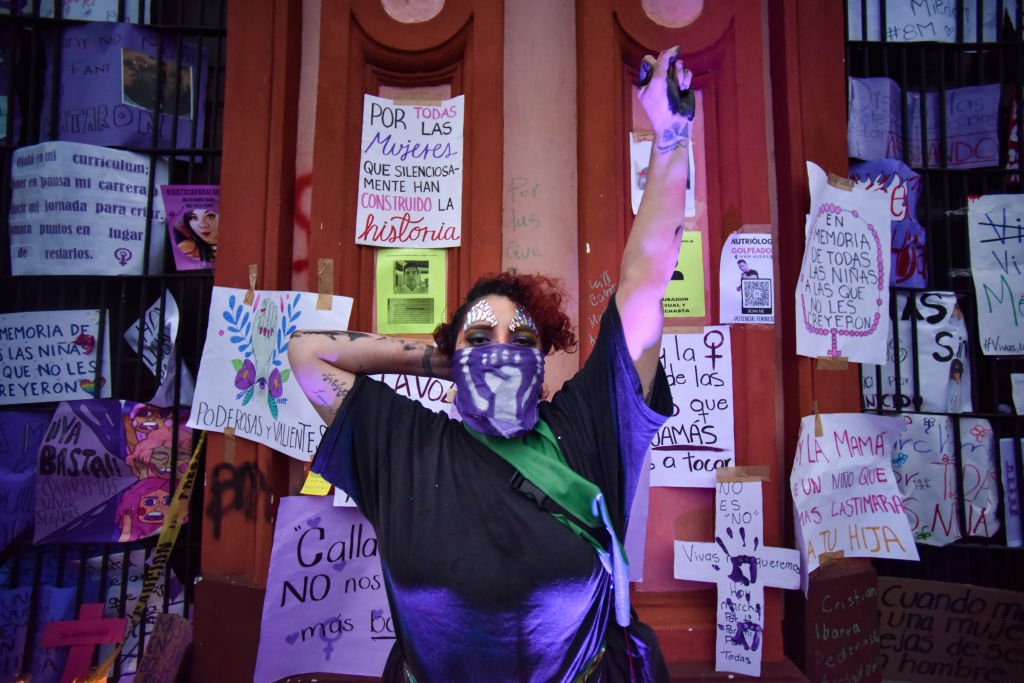 Expression
On 7th March 2023, joint reports published by The New York Times and the independent Mexican outlet Aristegui Noticias showed that Mexico's military authorities used the Pegasus surveillance software to spy on conversations between human rights defender Raymundo Ramos and journalists. As previously reported on the CIVICUS Monitor, press and civil society investigations have shown Mexico's widespread use of Pegasus, designed by Israeli firm NSO Group, for surveillance of journalists, political figures and activists, among others. According to this recent investigation, "documents and interviews showed how the spying has continued under President Andrés Manuel López Obrador."
As reported by the two outlets, an intelligence unit with the Defence Secretariat produced a report in 2020 detailing conversations Ramos had with journalists at the newspaper El Universal about alleged extrajudicial executions in Tamaulipas, Nuevo Laredo. In that report, the Secretariat accused Ramos of attempting to discredit the armed forces. Forensic tests by civil society groups showed Ramos' phone was attacked with Pegasus on numerous occasions between 2019 and 2020. High officials in the military were allegedly involved in the surveillance operation targeting Ramos.
On 10th March 2023, López Obrador denied that his administration had conducted espionage, claiming that "gathering intelligence" is different from spying. He also said that he had not communicated with the military about the Ramos case, but asserted that he had confidence in them. Days later, lawmakers announced the launch of a federal commission to investigate allegations of human rights abuses by the country's military, including the use of spyware technology.
Several non-governmental organisations in Mexico are calling for the intervention of international mechanisms to force Mexican military and civilian authorities to account for the use of spyware. Luis Fernando García, director of digital rights group R3D, said:
I think it's been beyond demonstrated that the Mexican State is not capable of investigating and sanctioning these conducts, as the case of [spying on journalists in] 2017 demonstrates: more than six years have passed and we've seen no significant progress in the investigation regarding the responsibility of public officials. -
Young journalist found dead
#AlertaPrensa 🚨

Se reporta el asesinato del periodista y activista medioambiental Abisai Pérez Romero en Tula, #Hidalgo. Exigimos a las autoridades acciones inmediatas en la investigación de los hechos y en la identificación de los responsables. pic.twitter.com/Lmrz6M4qvC

— Propuesta Cívica AC (@PropuestaCivica) February 16, 2023
On 13th February 2023, journalist Abisaí Pérez Romero was found dead in the municipality of Tula, Hidalgo, where he was investigating the socio-environmental impact of construction work in the Mezquital Valley. He had been reported missing the day before. Pérez Romero was a student at the Autonomous University of Mexico City, ran a YouTube channel named 'El Perromero' and worked at media outlet Son Politikón_FM.
UNESCO said Pérez Romero was also a contributor to the global Atlas of Environmental Justice, and called on authorities to establish the circumstances of his death and investigate its possible connection to his journalistic work. Press organisations highlighted his recent efforts to investigate wastewater treatment facilities in the Mezquital Valley, which have been questioned by the local population.
Journalists threatened
In February 2023, two reporters with the newspaper El Popular were allegedly targeted and threatened, in separate incidents, for doing their jobs as journalists. On 4th February, Paulina Millán was removed from a conference organised by company BHIP after asking about an official sanitary alert issued for some of the company's products. Millán said one person approached her, insulted her and accused El Popular of defamation. At one point, a group of men surrounded her and forced her to erase the material she had produced at the conference, as well as other work materials and personal photographs. She said she felt threatened and was worried about being followed after the event had ended.
In the other incident, on 28th February, a public official threatened journalist Carolina Fernández online after she published a report about a person linked to that official. The official also accused Fernández and El Popular of defamation. Adding to the problem, the official, Verónica Vélez, is a member of the Commission for the Protection of Human Rights Defenders and Journalists of Puebla.
Separately, on 9th February 2023, the digital media El Portal de la Noticia received threatening messages online that made references to their work. Director Águeda Barojas Ontiveros said the news outlet received a threat on Facebook that accused them of working with criminal groups and included threatening messages and disturbing images. She believes the threats are in response to their work covering local crime and corruption stories.
On 24th February 2023, an independent journalist was allegedly detained in Campeche after attempting to film police officers who threatened him and falsely accused him of a traffic violation. Juan Pablo Cu said he was handcuffed, detained and fined by police. His motorcycle was also seized by police but was later returned. Another journalist who was with him also had his motorcycle seized but was not detained. The incident took place after the journalists left an event organised by the state government to mark National Flag Day.
On 25th February 2023, the director of 4pnoticias.com, who is enrolled in the federal programme to protect journalists, was allegedly threatened by police officers in Acuña. Gloria Ruíz said officers attacked her bodyguards without cause, while they were sitting in a car near her house. Ruíz said she tried contacting the federal programme but did not receive a response to her plea for help. She and the bodyguards were turned away by local authorities when trying to file a complaint about the incident. Just one day before this incident, Ruíz had published information on an incident involving the local public safety commissioner.
Peaceful Assembly
Protests against electoral reform
#26Feb | Miles de personas se concentraron en el Zócalo de Ciudad de México para rechazar la reforma electoral aprobada por el Senado.

Los manifestantes alegan que esta decisión atenta contra la democracia.

📹: @SergioSarmiento pic.twitter.com/ueH0b7OesA

— El Diario (@eldiario) February 26, 2023
On 26th February 2023, thousands of people marched in Mexico City to protest changes to the electoral law promoted by President López Obrador. As previously reported on the CIVICUS Monitor, in 2022 the government presented an electoral reform that would have led to a major overhaul of the National Electoral Institute (INE). Resistance to the project led the government to withdraw from the most ambitious reform, presenting a "B plan" to lawmakers. On 23rd February 2023, the Senate approved the watered-down proposal, which still included cuts to salaries and funding for local election offices and to training for citizens who operate and oversee polling stations. The changes also reduce sanctions for candidates who fail to report campaign spending.
In the February 2023 demonstration, marchers were clad mostly in white and pink, the colour of the INE, and shouted slogans like, 'Don't Touch my Vote!'. Protesters expressed hope that the Supreme Court would overturn some of the changes, as courts have done with other presidential initiatives. Government authorities have publicly dismissed the protests. In March 2023, Mexico's Supreme Court temporarily suspended parts of the electoral reform, confirming that it would consider a lawsuit filed by the INE.
More protests in February
In early February 2023, residents of San Cristóbal de las Casas demonstrated to demand that the government protect local water ecosystems threatened by climate change. Over several years, local groups have organised to defend the wetlands of La Kisst and María Eugenia and their wildlife. Activists also said that half the population of Chiapas lacked access to water, adding that serious environmental damage had made the problem worse. "Climate reparations must begin with a halt to deforestation, a halt to African palm plantations and urban expansion that are damaging the wetlands and ecosystems that inhabit them," said one activist.
Separately, in late February 2023 residents of Tamaulipas, Nuevo Laredo, protested the alleged extrajudicial killing of five young people by army soldiers after leaving a nightclub on 26th February 2023. Witnesses said the victims were unarmed and the soldiers acted recklessly. The soldiers claimed the victims had failed to follow their orders.
Women's Day demonstrations
"8M en Ciudad de México: Una marcha desde el dolor" via @gvenespanolhttps://t.co/3YsPKsfMmD

— IFEX ALC (@IFEXALC) March 24, 2023
In March 2023, marking International Women's Day, tens of thousands of women and their supporters demonstrated across Mexico. In Mexico City, women marched shouting slogans such as: 'Justice!', 'We want us alive!' and 'Friend, sister, if they hit you they don't love you!'. Many protesters wore purple clothing, representing the feminist movement, while others wore green handkerchiefs to demand the right to legal abortion. In Juarez, over 10,000 people joined a protest against gender-based violence. Carrying banners with names of victims and messages calling out government officials who have failed to stop the violence, the women demanded the government do more to keep them safe. Mexico's National Public Security System reported that 27,133 women and girls were killed in Mexico between 2015 and 2022.
Association
In March 2023, government officials said there are 'serious irregularities' preventing free association and collective bargaining rights for workers at an auto parts maker in Piedras Negras, across the U.S. border from Eagle Pass, Texas. "It was determined that there are serious irregularities and decisive actions on the part of the company to obstruct the free exercise of the rights to freedom of association and collective bargaining within VU Manufacturing," the government's statement said. The U.S. government acknowledged that it had received a petition in December 2022 from two labour organisations stating that workers at VU Manufacturing were being denied their rights. Mexican officials said they would launch a 10-day consultation period with the U.S. to create a remediation plan. A similar complaint against VU Manufacturing in Piedras Negras had been made public in 2022.