Mexico: women defenders and the families of disappeared persons targeted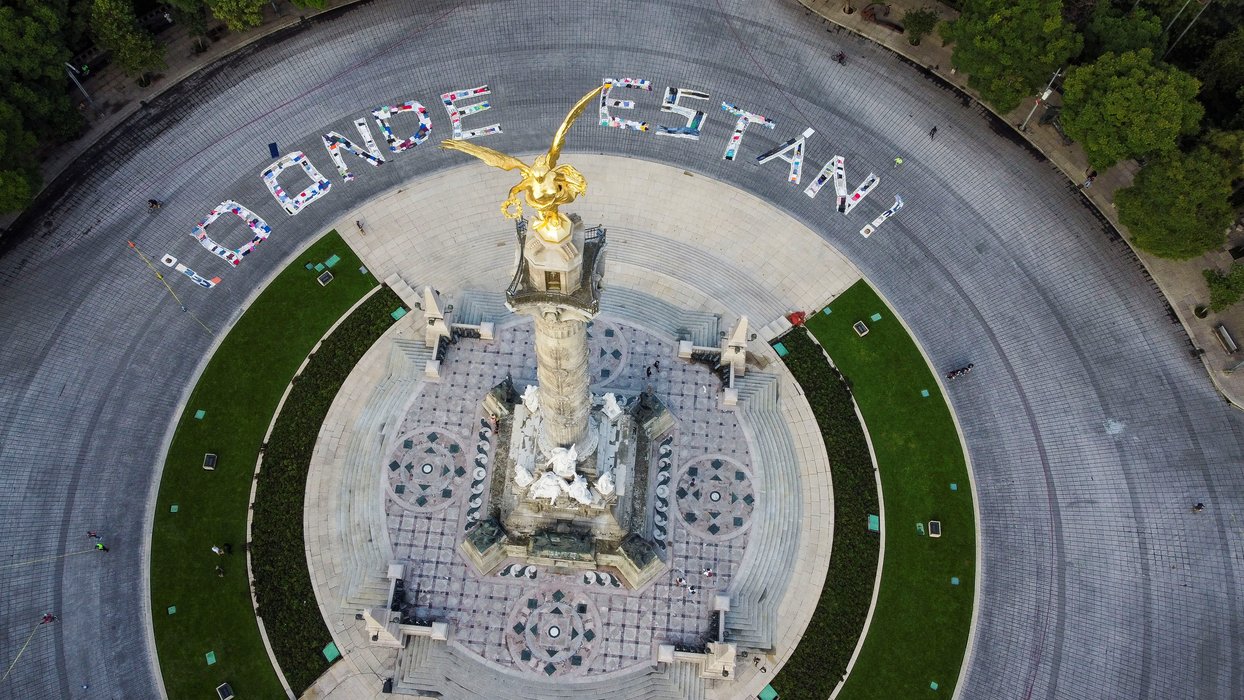 Association
📣⚠️🚨#AlertaDefensoras MÉXICO / Asesinan en Guanajuato a María Carmela Vázquez Ramírez defensora buscadora del Colectivo Personas Desaparecidas en Pénjamo.📌Más información➡️https://t.co/4s84gmJxdI pic.twitter.com/nNwiGdRrLV

— IM-Defensoras (@IM_Defensoras) November 10, 2022
On 6th November 2022, woman human rights defender María Carmela Vázquez Ramírez was shot and killed in Abasolo, Guanajuato. Carmela Vázquez was a member of the Colectivo Personas Desaparecidas in Pénjamo (Collective of Missing Persons in Pénjamo) and was looking for her son Óscar Zuñiga Vázquez, who had disappeared on 14th June 2022. According to witnesses, the defender died in the doorway of her home after being shot several times by two people who knocked on her door and asked for her.
Civil society network IM-Defensoras underscored that Carmela Vázquez was the fifth woman defender who had searched for answers about missing persons to be murdered in 2022. After the attack, the Attorney General of Guanajuato issued a press statement saying they had launched an investigation into her killing. IM-Defensoras reiterated their concern for the situation that women defenders and the families of disappeared persons face during their searches, and demanded that the Attorney General of Guanajuato conduct a thorough, speedy, gender-based investigation of Carmela Vázquez's assassination with guarantees for reparations and protection for the family.
The Office of the United Nations High Commissioner for Human Rights (OHCHR) in Mexico also condemned the murder and reminded authorities of their obligation to guarantee the safety and protection of victims participating in search processes. The international body said the country must urgently adopt effective measures to prevent the fact that the tragedy that plagues families of disappeared persons is compounded by lack of protection and impunity for these crimes.
Peaceful Assembly
Protests against gender-based violence
#Mexico The attorney general in the state of Morelos attempted to cover up the femicide of 27-year-old Ariadna López saying she had died of alcohol intoxication when she actually died of multiple force trauma. Women & family members take the streets to demand truth & justice! 🧵 pic.twitter.com/syNmXibzYZ

— Voices in Movement (@VIM_Media) November 10, 2022
On 7th November 2022, family and friends of Ariadna Fernanda López marched in Mexico City to demand justice for her femicide. The case sparked outrage in the country after Morelos state authorities were accused of covering up López's killing. When the 27-year-old was found dead in Tepoztlan, Morelos prosecutors said an autopsy showed López had choked on her own vomit as a result of intoxication. Days later, however, the Mexico City Prosecutor's Office contradicted that version, stating that the young woman had been murdered and the cause of death was multiple trauma. Their investigation also uncovered security footage showing a man carrying her body from a Mexico City apartment. National anti-corruption authorities launched an investigation into the Morelos Prosecutor's Office, after Mexico City's mayor accused prosecutors there of covering up the killing because of alleged links between the main suspect and the state's Prosecutor-General.
On 11th November 2022, about a hundred people marched in Chiapas to demand justice for the killing of a Estefanía Martínez, whose body was found on the side of a road. The march was joined by multiple women wearing scarves of green, for the abortion rights movement, and purple, a colour associated with women's rights movements.
On 25th November 2022, women and girls marched in multiple cities to demand authorities do more to address rising violence against women and to mark the International Day for the Elimination of Violence against Women. In Mexico City, feminist groups marched down Reforma Avenue, one of the capital's main arteries, chanting with loudspeakers and smoke flares, flanked by hundreds of police with riot shields and protective vests. Many carried banners commemorating women killed in femicides and demanding justice in their cases.
Anti- and pro-government mobilisation
On 13th November 2022, thousands of people in Mexico City protested against President Andrés Manuel López Obrador's proposal to overhaul the country's electoral authority. Demonstrations were also held in 25 other cities with the slogan "hands off the INE!", referring to the National Electoral Institute. The institute is one of the country's most trusted institutions but it has been accused by López Obrador of endorsing fraud during his failed election bids. Critics said the reform proposed by the government would replace the institute with a less independent and more political body. It would also reduce the number of legislators in the lower chamber of Congress from 500 to 300 and in the Senate from 128 to 96. According to Human Rights Watch, the changes could seriously undermine electoral authorities' independence, putting free and fair elections at risk.
On 14th November 2022, the President dismissed demonstrations against his electoral reform, calling it a "racist" and "classist" protest. On 27th November 2022, thousands of people marched in Mexico City in a show of support for the President. The mass demonstration, dubbed the "people's march" by government supporters, was a response to protests against his reform. López Obrador led the march through central Mexico City, which was accompanied by mariachi music and singing. Many participants were bused in from provinces across Mexico in trips organised by the governing party, unions and social groups.
In early December 2022, lawmakers in the lower house of Congress blocked major aspects of the proposed reform, forcing the government to present a 'plan B'– a watered-down version of the proposal which required fewer votes for approval.
Protests for rights
On 31st October 2022, retired workers of state-owned oil company Pemex conducted a sit-in outside of the U.S. Consulate in Mérida to demand better medical services in accordance with their collective work contract. The retired workers organised multiple similar protests in 2022, saying the company is in breach of contract and demanding attention from the federal government toward the issue.
On 14th November 2022, police in Michoacán fired shots to disperse a protest by student teachers and Indigenous people in Nahuatzen. Residents and students from the Indigenous Normal School of Michoacan (ENIM) had allegedly seized five commercial vehicles as part of their protest and were throwing stones at officers. According to news media, there were no reports of injuries but at least one student was arrested.
Expression
Attempted homicide in Mexico City
Mexican authorities should immediately investigate the shooting attack on journalist Ciro Gómez Leyva and guarantee his safety.https://t.co/qMtUlU5j2y

— Committee to Protect Journalists (@pressfreedom) December 17, 2022
On 15th December 2022, news anchor Ciro Gómez Leyva was attacked by two people on a motorcycle while he was driving near his Mexico City home. The two attackers reportedly fired multiple times at the journalist's car and then fled. Gómez Leyva, who hosts the Por la Mañana morning radio show on Grupo Fórmula and a primetime TV news show on Grupo Imagen, tweeted photos of his vehicle with several bullet holes and said he was unharmed thanks to bullet-proofing armour on his car. The journalist later said he had not been threatened before.
Mexico City's Secretary for Citizen Security recognised that the attack against the journalist was a direct and concrete attempt on his life, and said they had provided security for him and his family. President López Obrador condemned the attack on the journalist, but just a day before the attack he had vilified the journalist, naming Gómez Leyva among a list of journalists who he claimed "might cause a brain tumour."
Other attacks on journalists
⭕️🚧|| Durante el bloqueo que se registra en el Arco Norte, 2 reporteros fueron agredidos por el ex diputado federal Julio Cesar Ángeles Mendoza y su gente, quienes buscaban impedir el trabajo de los comunicadores Alejandro Torres y Rosalía Maldonado.
🧵 pic.twitter.com/GRqMdg9DDE

— Punto por punto (@puntoporpuntomx) November 10, 2022
On 9th November 2022, two journalists were attacked while covering a protest organised by family members of nine disappeared people in Hidalgo. Rosalía Maldonado Franco with El Sol de Hidalgo recounted that Julio César Ángeles Mendoza, a former mayor of Atotonilco de Tula, slapped her mobile phone out of her hand when she attempted to question him about a recording that suggested he had ordered an attack on another journalist. Ángeles Mendoza then tried to force her to delete the recording. Alejandro Torres Castañeda with Noticiero Retrovisor was threatened by the same politician and was harassed by six unidentified people while covering the protest. The group took Torres' mobile phone. "It is worrying that while the Deputy Attorney General was present, he did not react to the attacks against Torres," Article 19 said. Both journalists filed complaints over the attacks. Ángeles Mendoza later issued a public apology for his actions.
On 10th November 2022, a reporter in Atoyac was illegally detained and assaulted by Guerrero police officers. Clever Rea, reporter with El Despertar de la Costa and director of the digital media Reacsión de Guerrero, was stopped by police to check the papers of his motorcycle. When they attempted to seize the motorcycle, he identified himself as a journalist and noted it would be illegal to confiscate the vehicle under these circumstances. Officers then reportedly told him he was "not untouchable just because he's a journalist," assaulted and detained him. A short video of the incident shows the reporter being arrested by three officers. Rea was later let go without any charges. He required three stitches for wound sustained on his head during the assault.
Three men sentenced for killing of journalist Lourdes Maldonado
On 26th October 2022, Guillermo Julián Castro was sentenced to 24 years in prison for the murder of veteran journalist Lourdes Maldonado in January 2022. Kevin Alberto Villarino and Erick Eduardo Contreras received 20-year sentences as co-authors of the homicide. The three had been arrested in February and admitted to committing the crime after receiving five thousand dollars as payment. According to the International Federation of Journalists, although the intellectual authors of the homicide have yet to be identified, initial investigations point to a group belonging to the Arellano Felix Cartel who allegedly ordered the attack in retaliation for the journalist's work.