At least 790 people prosecuted and 172 already convicted for protesting in Cuba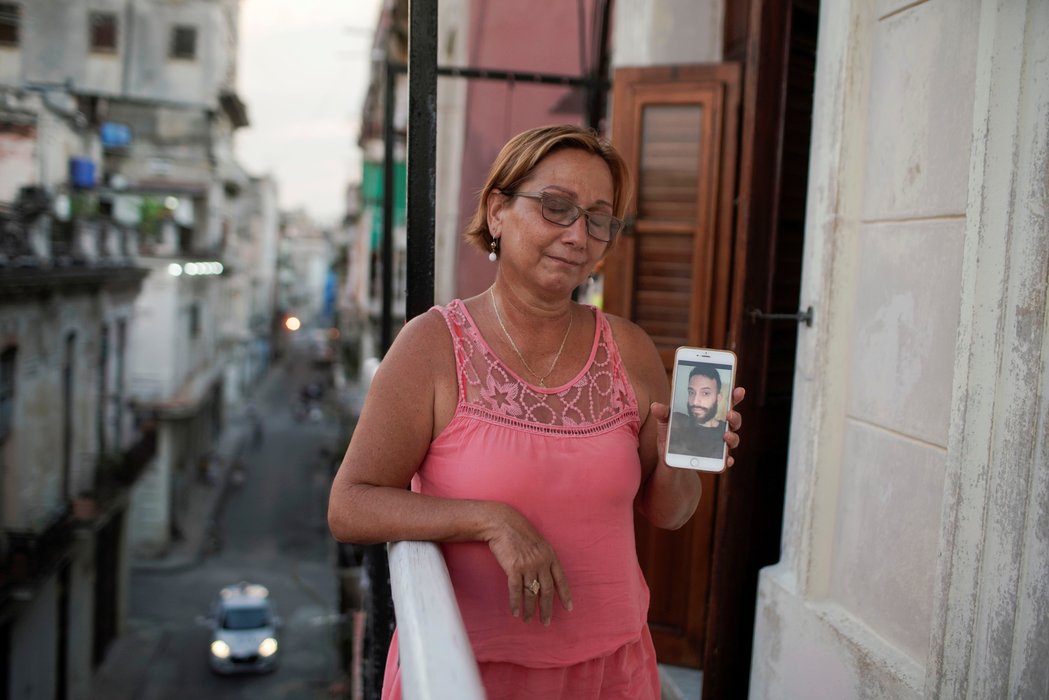 Peaceful Assembly
1/ Los gritos de "libertad" que escuchará corresponden al grupo de activistas, familiares y periodistas que esperaban cerca del tribunal de 10 de Octubre a que los manifestantes del #11J salieron del juicio. Los quieren acusar de desorden público aunque 👇🏾 pic.twitter.com/4YdY1KCBrD

— @Justicia11J Detenciones por motivos políticos (@justicia11j) February 1, 2022
On 25th January 2022, Cuba's Attorney General confirmed that 790 people faced prosecution for participating in protests on 11th and 12th July 2021 (11J). It was the first time that authorities had published official information on the number of detainees involved in the protests. A variety of charges were used against demonstrators, including sedition, public disorder and vandalism, among others. Most of those prosecuted were in jail pending the outcome of mass trials. Some could face sentences of up to 30 years in prison if convicted.
The Attorney General reported that Cuban courts had already convicted and sentenced 172 people over the protests. Their statement also said 55 minors between the ages of 16 and 18 were facing prosecution, 28 of whom were in pre-trial detention. In Cuba, young people from the age of 16 can be prosecuted as adults.
In December 2021, at least 17 people from the La Güinera borough in Havana were sentenced to jail terms of between 15 and 25 years. According to journalist Maria Matienzo, several members of the same families were prosecuted. Katia Beirut, whose father and brother were also detained over protests in La Güinera, was found guilty of sedition and sentenced to 20 years in jail. She was reportedly accused of filming the protests on her mobile phone to encourage others to rebel.

Erika Guevara-Rosas, Americas director at Amnesty International, told The Guardian that detainees have faced summary proceedings without guarantees of due process or a fair trial:
"Prosecutors have pushed for disproportionately long sentences against people who were arrested in the protests. In addition, many people stand accused of vague crimes that are inconsistent with international standards, such as 'contempt' which has been consistently used in Cuba to punish those who criticise the government."

Starting on 31st January 2022, 33 people faced trial for "sedition". Rights group Justicia 11J said six of them were minors. Known as the "Toyo protesters," they were accused of participating in demonstrations in the Diez de Octubre borough in Havana, where clashes took place between protesters and security forces. Relatives of the protesters attempted to attend the proceedings in the Court of Diez de Octubre on the first day of the trials, but were denied entry. Some family members also said they had their houses besieged by police to prevent them from reaching the court.
Feminist collectives YoSíTeCreo and Alas Tensas alerted that activists Carolina Barrero, Daniela Rojo and Camila Rodríguez faced retaliation for supporting the protesters' relatives on 31st January 2022. The three activists were accompanying the protesters' families and were with them when a group protested near the court, shouting "Freedom!". Rojo, Rodríguez, Barrero and at least seven others were violently detained. The activists were released hours later. Carolina Barrero later said she was forced into exile after facing threats and police surveillance.
Expression
La presidenta de EFE, Gabriela Cañas, sobre la situación de la delegación de la agencia en La Habana: "Nos están echando de Cuba"#NEFonline #EFESiempreEstá pic.twitter.com/T0jzK8g7wu

— EFE Noticias (@EFEnoticias) January 12, 2022
On 12th January 2022, Gabriela Cañas, president of the Spanish news agency EFE, said that the Cuban government seemed to be "kicking out" the media group by withdrawing journalists' credentials. She warned that the news agency was reconsidering its presence in the country, highlighting that EFE was responsible for nearly half of the news published on Cuba in Latin America. The agency has been in Cuba for five decades, but currently has only two accredited journalists. As previously reported on the CIVICUS Monitor, in November 2021 the Cuban government cancelled accreditation of EFE communicators right before opposition protests were scheduled to take place. Cañas said only an editor and a cameraperson had their press credentials reinstated, despite EFE's multiple requests.
On 2nd February 2022, state security agents detained two journalists who interviewed Disney Azharaes, sister of a 11J protester who was arrested in Camagüey. Henry Constatín Ferreiro and Neife Rigau, with La Hora de Cuba, were detained as they left the house where the interview took place. Police allegedly threatened to press charges over their reporting and social media activity, but released them with a warning. Both journalists had previously been detained and fined for covering the July 2021 protests.
Report on Cuba
🇨🇺📲 El uso de internet y el surgimiento de medios digitales en Cuba han abierto espacios de información e ideas al margen del control oficial.

💻 Conoce los impactos de esto, en el informe "Democracia de papel"

➡️ https://t.co/wjcSsSUtnp pic.twitter.com/brTGMeZ8WH

— ARTICLE 19 MX-CA (@article19mex) February 12, 2022
On 22nd January 2022, civil society organisation Article 19 published a report on freedom of expression in Cuba titled "Democracia de Papel" ("Paper Democracy"). They found an increase in repression against journalists and activists in Cuba, particularly women. Article 19 registered 656 rights violations affecting 84 journalists, activists, human rights defenders and artists in the first semester of 2021. In comparison, in all of 2020 the organisation had recorded 681 violations.
Nearly 50% (321) of these attacks targeted journalists. In addition, the organisation underscored that some people were targeted systematically, and that the frequency of attacks on them had increased. The most common forms of repression were house arrest, arbitrary detention, threats, interrogations and state-sponsored smear campaigns. Women faced sexist insults and threats against their families, including at least one case of a woman journalist threatened with losing parental responsibility over her children. Article 19 argued that rights protections enshrined in Cuba's Constitution are disregarded with impunity by security agents, rendering it a dead letter.
Association
⚠️⚠️#UltimaHora. Berta Soler, líder de las Damas de Blanco fue detenida al salir de la sede nacional de esa organización en Lawton por agentes vestidos de civil... observen detenidamente cuántos efectivos contra una mujer con un gladiolo... cobardes!!#VergüenzaNacional pic.twitter.com/ppUPrgFq0r

— Mag Jorge Castro🇨🇺 (@mjorgec1994) January 30, 2022
In January 2022, after the human rights group Damas de Blanco (Ladies in White) announced they would resume organising Sunday masses for political prisoners, the group's leader Berta Soler was temporarily detained two weekends in a row. A video from Sunday 30th January 2022 showed Soler walking alone holding a flower when several plainclothes agents surrounded her and detained her. Another Damas de Blanco activist, Yaquelín Heredia Morales, was sentenced in December 2021 to three years of house arrest for "contempt."
On 1st February 2022, the United Nations Working Group on Arbitrary Detention published an opinion (No. 63/2021) adopted in November 2021 on the case of rapper Maykel Castillo, known as "El Osorbo." The Working Group concluded that Castillo's arrest was arbitrary and expressed concern about the reports of intimidation and harassment to which he's been subjected. In light of what they called "a recurrent pattern of arbitrary detentions," they also urged the government of Cuba to allow an official visit by the Working Group. As previously reported on the Monitor, Castillo was arrested in May 2021 on charges of "resistance" and "contempt". He co-produced the song "Patria y Vida" ("Homeland and Life"), a local hit criticising the Cuban regime, which inspired a popular slogan among dissidents. Prior to this arrest, he had been detained over a hundred times by Cuban authorities, the UN Working Group said.
In another development, several artists and civil society activists expressed concern about the health of political prisoner Luis Manuel Otero Alcántara and called for his release. They said Otero Alcántara began a hunger strike on 18th January 2022 to protest his arrest and that he has been held incommunicado since then. As previously reported on the Monitor, Otero Alcántara is one of the leaders of the artivist group Movimiento San Isidro, who are some of the most outspoken voices against the Cuban regime. Otero Alcántara has faced persecution, harassment and arbitrary detention for his activism.