Hong Kong: Crackdown on dissent continues with warrants against activists in exile and harassment of their families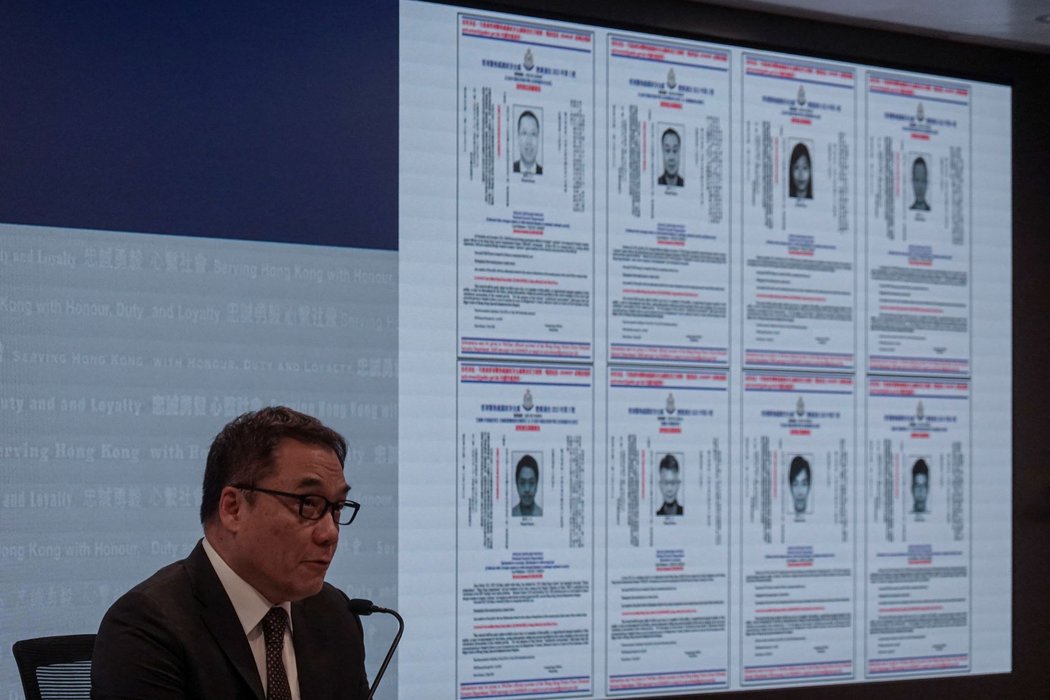 Hong Kong's civic space rating was downgraded by the CIVICUS Monitor from 'repressed' to 'closed' in March 2022. Ongoing concerns include the draconian National Security Law (NSL) that has been used to prosecute activists, journalists and critics with heavy penalties, while sedition charges have been brought against activists and critics to silence dissent. Peaceful protesters have also been convicted and some remain behind bars. The right to freedom of association has also been undermined by the introduction of the NSL, with civil society groups and unions ceasing to operate while others relocated to outside the country.
In June 2023, the EU parliament issued a resolution on the deterioration of fundamental rights and freedoms in Hong Kong. It urged the Hong Kong government to immediately release and drop all charges against pro-democratic representatives and activists and called on the European External Action Service and the EU Office in Hong Kong to step up their trial observations, report on the most prominent trials and request prison visits to Hongkongers in jail for exercising their basic rights. Parliament reiterates its call on the EU to introduce targeted sanctions against all officials from Hong Kong responsible for the ongoing human rights crackdown in the city, including Chief Executive John Lee, and condemned the attempts made by Chinese authorities to target their diaspora communities in the EU.
Five UN Special Rapporteurs issued a joint communication on 25th July 2023 to express their concerns over Hong Kong's proposed legislation on the regulation of crowdfunding activities, highlighting that the proposed legislation may result in the violation of certain fundamental rights and freedoms under international law. The five independent experts also said that the proposed crowdfunding application and registration procedures may not meet the required thresholds of necessity, proportionality and non-discrimination under international law.
The US stated on 29th July 2023 that it will not invite Hong Kong's chief executive, who faces US sanctions, to visit San Francisco during the November 2023 Asia-Pacific Economic Cooperation summit. John Lee, Hong Kong's top official, was placed under US sanctions in 2020 because of his role in implementing a "draconian" national security law when he was the city's security secretary.
In recent months, warrants were issued against eight exiled pro-democracy activists as police raided and questioned their family members. Members of a defunct pro-democracy party were arrested, a doxxing site targeting journalists and activists was still online, while a bank terminated the bank accounts of an opposition party. Police arrested a dozen people accused of supporting overseas activists and attempted to ban a protest song. There have been ongoing use of the sedition law to criminalise dissent. A public broadcaster deleted 'sensitive' content and a pro- democracy radio was forced to close. Arrests were also reported around the Tiananmen massacre anniversary.
Association
Warrants and bounties issued for exiled activists abroad
Hong Kong national security law: police offer HK$1 million rewards for arrest of 8 https://t.co/Ojuh7JFqLf

— South China Morning Post (@SCMPNews) July 3, 2023
In July 2023, the authorities announced that eight exiled pro-democracy activists who now live in the United States, Britain, Canada and Australia will be pursued for life for alleged national security offences. The authorities issued arrest warrants and HK$1 million (US$128,000) bounties for them.
The arrest warrants were issued for former pro-democracy lawmakers Nathan Law, Ted Hui and Dennis Kwok, lawyer Kevin Yam, unionist Mung Siu-tat and activists Finn Lau, Anna Kwok and Elmer Yuen.
All of the suspects have been charged with "colluding with foreign forces," except for Mung, who faces one charge of "inciting secession." Law is also charged with "inciting secession," Yuen with "subversion," and Hui with "inciting secession" and "inciting subversion." The police accused several of advocating sanctions against state officials. They also accused Hui of initiating the 2021 Hong Kong Charter, which endorses continued activism from abroad, and Yuen of organising a Hong Kong parliament-in-exile.
Chief Executive John Lee said anyone, including their friends and relatives, who offered information leading to their arrests would be eligible for rewards offered by the police.
More than 50 Hong Kong civil society organisations from across the world signed a joint statement urging government action in response. In the statement, they call on governments to introduce measures to protect the rights of and freedoms of Hong Kong activists in exile, particularly those who have asylum and face past threats from Beijing.
Human Rights Watch said: "The Hong Kong government increasingly goes above and beyond to persecute peaceful dissent both within Hong Kong and abroad. Offering a cross-border bounty is a feeble attempt to intimidate activists and elected representatives outside Hong Kong who speak up for people's rights against Beijing's growing repression."
Police raid homes of overseas activists and target family members
Following the arrest warrants and bounties issued by the Hong Kong police for eight overseas activists at the beginning of July, police officers from the national security department targeted family members remaining in Hong Kong.
On 11th July 2023, police raided the family home of Nathan Law and took his parents and brother in for questioning. On 20th July, police raided the homes of relatives of Dennis Kwok, a former legislator, and Mung Siu-tat, a UK-based trade unionist. A police spokesperson said the questioning related to suspicion of "assisting the fugitives to continue to engage in acts that endanger national security".
On 24th July 2023, the son and daughter of Elmer Yuen were detained by police for questioning. They were hauled in again for questioning on 3rd August with Yuen's ex-wife.
National security police took the parents of Anna Kwok to the police station in Tseung Kwan on 8th August and questioned them over whether they had any contact with, or had sent money, to their daughter.
On 21st August 2023, national security police took away the sister-in-law of Nathan Law for questioning. She was taken away from an apartment in Tung Chung to assist in investigations.
Hong Kong national security police took away self-exiled democrat Ted Hui's in-laws from an apartment in Yuen Long for questioning on 12th September.
Members of defunct pro-democracy party arrested
It's been a while not to wake up & see another friend being arrested under serious charges. This is Ivan Lam, former @demosisto chairman, arrested today with 3 other men on suspicion of conspiracy to collude with foreign forces and acts with seditious intent.
📷 @SiuTyrone pic.twitter.com/53vD0yDPYz

— Frances Hui 許穎婷 (@frances_hui) July 5, 2023
Hong Kong police arrested four members of the defunct pro-democracy party Demosisto on suspicion of collusion with foreign forces under the NSL. Those arrested were former Demosisto chairperson Ivan Lam, Li Kai-ching, William Liu and Arnold Chung.
On 5th July 2023, police officers raided the office of shopping platform Mee, an online app that lists part of the "yellow economy" in Hong Kong, a network of businesses that supported the pro-democracy protests in 2019. The former Demosisto members launched the app, reports said.
According to news reports, the four arrested were being accused of conspiring with shops that are part of the yellow economic circle to raise funds to support anti-China activities overseas. The four were suspected of "receiving funds from operating companies, social platforms and mobile applications to support people who have fled overseas and continue to engage in activities that endanger national security." They were also accused of "repeatedly publishing posts with seditious intent on social media platforms" and advocating for Hong Kong's independence.
National security police made a fifth arrest – reportedly of ex-Demosisto member Calvin Chu – at the airport on 6th July. All have since been released on bail.
Demosisto was a political party formed in 2016 with the aim of gaining autonomy and self-determination for Hong Kong, and in the same year it won a seat in Hong Kong's Legislative Council elections. The group disbanded in June 2020, the same day the security law went into force.
Doxxing site targeting journalists, activists still online
A doxxing website targeting thousands of journalists and pro-democracy activists remains online almost two years after news outlet HKFP alerted the authorities to its existence with media enquires, and over 18 months since Hong Kong enacted an anti-doxxing law.
Since 2019, the "HK Leaks" website has openly maintained an online database of personal data belonging to over 2,000 Hong Kong democrats, activists and journalists. ID card numbers, headshots, home addresses and phone numbers are often included. Historically, the site has been hosted on Russian servers and promoted by groups linked to the Chinese Communist Party.
When asked in early August 2021 if any action would be taken against the domain, or whether the site violated existing laws, the Office of the Privacy Commissioner for Personal Data refused to comment on individual cases. In May 2023, it gave the same response and refused to say when an investigation may have begun.
HSBC terminates bank accounts of opposition party
In June 2023, Hong Kong's HSBC bank closed three bank accounts used by the League of Social Democrats (LSD) – one of the few remaining opposition parties in the city – for receiving donations.
Dickson Chau Ka-fat, the external vice-chairperson of LSD, said that HSBC first informed the group that their accounts would be terminated in late February 2023. Despite the group's request for clarification, HSBC did not give reasons for its decision. The activist group later received two further letters from the bank in April and May 2023, respectively. In its letter dated 17th May, HSBC said it maintained the decision to terminate three of LSD's bank accounts after completing the relevant re-examination.
The three bank accounts, which were mainly used for receiving donations, were the only accounts held by LSD in Hong Kong. Supporters of the group had told them that they were unable to transfer donations to the accounts.
Police arrest a dozen people accused of supporting overseas activists
On 10th August 2023, Hong Kong police arrested ten people on suspicion of endangering national security through their alleged involvement with a now-defunct fund that aimed to help people arrested in 2019 pro-democracy protests.
Police said the four men and six women are suspected of conspiring to collude with the 612 Humanitarian Relief Fund to receive overseas donations and provide financial support to people who fled Hong Kong or organisations that called for sanctions against the city. A police statement did not identify the suspects or those alleged to be supported by them.
The 612 Fund was founded in June 2019 to provide legal, humanitarian and financial support to protesters during the 2019 protests against the restrictive Extradition Law Amendment Bill that was later retracted. The fund's name "612" stems from the date 12th June 2019, when the police cracked down on largely peaceful protesters who demonstrated against the extradition bill. Six pro-democracy figures affiliated with the defunct 612 Fund were convicted in December 2022 for failing to register the fund.
Another two people - whom authorities did not name - were arrested under the national security law on 30th August for 'foreign collusion', linked to the 612 Fund. The duo were suspected of colluding with the fund to "receive donations from various overseas organisations to support people who have fled overseas or organisations which called for sanctions against Hong Kong."
Landmark national security trial adjourned
The landmark national security trial relating to 47 Hong Kong pro-democracy figures was adjourned to November 2023 for the prosecution and defence to prepare closing arguments. It came after the last defendant completed testifying in the case surrounding an unofficial legislative primary poll held in 2020.The trial is set to resume on 27th November. Those on trial could face up to life imprisonment if convicted.
As previously documented, in January 2021, 55 people, including pro-democracy activists, opposition candidates, former lawmakers and lawyers were arrested and detained under the NSL. They were accused of 'subverting state power'. On 28th February 2021, police in Hong Kong charged 47 of the activists. The majority of defendants have been in detention for two years, as only 13 have been granted bail. 31 of the defendants have pleaded guilty.
Expression
Court dismisses publisher's legal bid for UK lawyer
#BREAKING: Jailed pro-democracy media tycoon Jimmy Lai has been barred from challenging a decision by Hong Kong's National Security Committee to withhold the working visa for the lawyer of his choice, veteran British human rights barrister Tim Owen, a court ruled on Friday. pic.twitter.com/LQXSqMuqiS

— Holmes Chan (@holmeschan_) May 19, 2023
In May 2023, a Hong Kong court rejected an activist publisher's latest effort to use a British lawyer to defend him against national security charges.
Jimmy Lai, the 75-year-old founder of the now-defunct newspaper Apple Daily, faces up to life in prison if convicted. In November 2022, the city's top court approved Lai hiring veteran lawyer Timothy Owen for the case, but the city's national security authorities blocked that.
On 19th May 2023, Judge Jeremy Poon rejected Lai's request to overturn the decision of the committee for safeguarding national security. Poon ruled courts have no jurisdiction over the committee under the security law.
As previously documented, Lai was arrested in 2019 as part of a crackdown against Hong Kong's pro-democracy movement under the National Security Law imposed by Beijing. Apple Daily was forced to close down in 2021 after the arrests of its top executives and journalists. Lai was sentenced to five years and nine months in jail in December 2022, after being convicted of fraud. He also served a 20-month term in prison for his part in protests.
Authorities attempt to ban protest song
In June 2023, Hong Kong's Department of Justice said that it would seek to ban the "broadcasting, performing, printing, publishing, selling, offering for sale, distributing, disseminating, displaying or reproducing in any way" of the song 'Glory to Hong Kong', which gained particular prominence during 2019 mass protests in the city.
The song's lyrics and melody would also be banned. A protest slogan that also appears in the song, "Liberate Hong Kong, revolution of our times," is already banned under the National Security Law as it has been deemed a call for "secession".
The government said people who engage with the song in any of the ways described could be prosecuted, either for sedition or charged with "secession" under the National Security Law, the latter potentially leading to life imprisonment.
The Head of Amnesty International's China Team, Sarah Brooks, said: "The Hong Kong government's absurd campaign to outlaw a song shows just how little respect it has for human rights. Banning 'Glory to Hong Kong' would be in clear contradiction of international human rights law and standards".
On 28th July 2023, the high court rejected the government's attempt to ban the protest song, saying an injunction could create a chilling effect and undermine freedom of expression. Judge Anthony Chan said the court had a duty to "protect human rights, which included freedom of expression, when acting to safeguard national security".
The government appealed the decision, and on 28th August the courts gave it the green light to be heard.
Ongoing arrest and prosecution for sedition
A Hong Kong university student was prosecuted on 19th June 2023 over allegedly "seditious" online posts and barred from possessing electronic devices with social media apps and joining chat groups with more than five people, as part of a list of strict bail conditions. Yuen Ching-ting, 23, appeared at West Kowloon Magistrates' Court was accused of "publishing, making available and/or continuing to make available" content on Facebook and Instagram with the intention of 'bringing hatred against the Hong Kong and Chinese governments'. A student at a university in Japan, was arrested by national security police in March 2023.
Police arrested 63-year-old Danny Kong, founder of a martial arts school, on 26th June 2023 over allegedly "seditious messages" posted on Facebook between December 2022 and June 2023 that advocated for Hong Kong and Taiwan independence.
Public broadcaster deletes content and pro- democracy radio closes
The public broadcaster Radio Television Hong Kong (RTHK) - which has been brought under tighter government control since 2020 - has reportedly removed thousands of episodes of old shows now apparently considered politically sensitive. Radio Free Asia reported that as of 21st June 2023, an archive on the station's Podcast One website had deleted all 30 years' worth of episodes of the popular satirical news show Headliner, as well as select episodes of other shows that addressed topics like the 1989 Tiananmen Massacre or police violence.
Separately, the Cantonese pro-democracy online Citizens' Radio station aired its final show on 30 June and closed, soon after authorities froze its bank account. The station was launched in 2005 and was known for talk shows that were often critical of the government.
Police raid family home of Australia-based activist
Hong Kong police raid family home of Brisbane-based activist over three-year-old work of fiction https://t.co/5XFtJm77ad via @ABCaustralia

— Australia-Hong Kong Link (@Auhongkonglink) August 30, 2023
Hong Kong police searched the home of an activist based in Australia over allegations a piece of fictional writing in Cantonese violated the national security law.
Andrew Chan, based in Brisbane, said that police entered his family apartment in August 2023 demanding that the article be deleted from the website of his organisation — Societas Linguistica Hongkongensis. The article, by an anonymous writer about the dystopian life in Hong Kong under authoritarianism, was edited by Chan for a writing competition three years earlier.
Chan said the incident had scared him into shutting down his organisation, which promoted Cantonese writing and speaking.
He is in Australia on a working holiday visa which is due to expire in about 10 months and he said he was unsure about what he should do.
Peaceful Assembly
Arrests around Tiananmen anniversary
TEARS: The Tiananmen crackdown was commemorated peacefully & freely for decades. And now people are arrested for a decades-long practice.

Police detain 23 people in #HongKong on #Tiananmen crackdown anniversary https://t.co/j9vr2qlfxQ

— Amy Chew (@1AmyChew) June 5, 2023
At least four people were arrested near Hong Kong's Victoria Park on 3rd June 2023 for what police described as "displaying protest items loaded with seditious wordings, chanting and committing unlawful acts". They could face up to two years in prison.
Those arrested include two people who had held aloft pieces of paper saying, "personal commemoration, hunger strike for 8964 3.4 seconds" (referencing the year, date and anniversary of the crackdown) and holding flowers. Another arrested, an artist, had reportedly chanted, "Don't forget June 4! Hong Kong people, don't be afraid of them!"
The following day, Hong Kong police said they had detained 23 people for "breaching public peace". Hundreds of police conducted stop and search operations and deployed armoured vehicles and police vans. More than a dozen people were taken away, including activist Alexandra Wong, 67, who carried a bouquet of flowers, a man who held a copy of "35th of May", a play on the Tiananmen crackdown, and an elderly man standing alone on a street corner with a candle.
Every year on 4th June since 1990, up to hundreds of thousands of people have joined a candlelight vigil in Hong Kong's Victoria Park to remember those killed during the Tiananmen crackdown. They called on the Chinese authorities to reveal the truth about what happened and take accountability for the fatalities. The vigil was banned in 2020 and 2021, ostensibly on COVID-19 grounds.
Activists partially win bid to quash convictions over protest
Seven prominent pro-democracy advocates had part of their convictions quashed on 14th August 2023 over their roles in one of the biggest pro-democracy protests in 2019.
Jimmy Lai, founder of the now-defunct Apple Daily newspaper; Martin Lee, the founding chairman of the city's Democratic Party; and five former pro-democracy lawmakers, including barrister Margaret Ng, had been found guilty of organising and participating in an unauthorised assembly.
Lai, Lee Cheuk-yan, Leung Kwok-hung and Cyd Ho were jailed for between eight and eighteen months. Martin Lee, Ng and Albert Ho were given suspended jail sentences.
Judge Andrew Macrae said he and other judges of the Court of Appeal unanimously quashed their convictions over the charge of organising an unauthorised assembly. But their convictions over taking part in an unauthorised assembly were upheld. Hence, the four activists who served their jail terms in prison have had part of their sentences in the case quashed.
All appellants have served out their sentences for this case. But Lai, Leung, Ho and Lee Cheuk-yan remained in custody as they were also charged under a national security law imposed by Beijing in 2020 following the massive protests.