Systematic persecution of activists, journalists and critics in mainland China and Hong Kong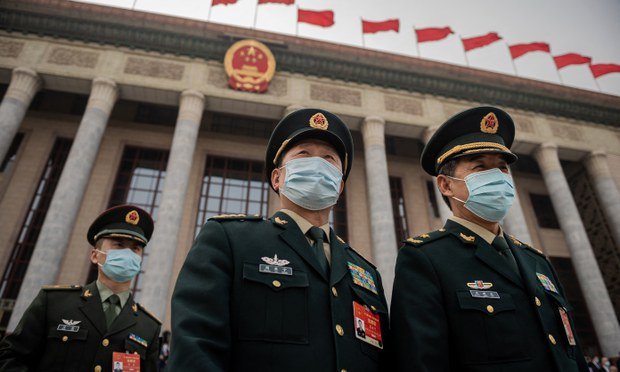 The assault on civic space has continued in China into 2021. Over the last few months civil society has reported the harassment, arrest, prosecution, torture and even death in custody of human rights defenders and journalists in mainland China. Serious crimes continue to be reported against the Uyghurs in Xinjiang, including an escalation of baseless prosecutions.
In Hong Kong, the authorities have continued their persecution of pro-democracy activists with arrests and convictions for peaceful protests under the draconian national security law as well as targeting of journalists for their reporting.
Association
Activist detained for exposing torture in detention
🚨 Urgent action ➡️ Li Qiaochu's detention is suspected to be related to her efforts to publicize the torture and ill-treatment at Linshu County Detention Center. There is concern that she is at risk of torture as she remains held incommunicado. Act now: https://t.co/QBOXhxLpT0

— Amnesty International USA (@amnestyusa) March 20, 2021
On 6th February 2021, Frontline Defenders reported that Beijing-based woman human rights defender Li Qiaochu was detained on suspicion of "subversion of State power" and taken to Linyi city in Shandong province, where her partner and human rights defender Xu Zhiyong is also detained and facing the same charge. Li Qiaochu's detention follows her disclosure of Xu Zhiyong's torture and her advocacy actions targeting the Linyi authorities.
During mid-May of 2020, police allegedly tied Xu Zhiyong's legs and hands firmly to an interrogation chair, which led Xu to have difficulty breathing. According to Li, during this period Xu was frequently deprived of adequate drinking water or food. Xu said that the detention centre did not provide proper heating equipment or hot water, causing severe cold in the winter. And he was only able to take two to three cold showers per month. Xu told his lawyer that he was also subjected to sleep deprivation.
Li Qiaochu may also have been targeted in retaliation for her engagement with UN mechanisms. On 24th September 2020, Luo Shengchun, the wife of Ding Jiaxi, tweeted that she, Li Qiaochu and a family member of one of the three detained staffers at the NGO Changsha Funeng had an online meeting with two experts from the UN Working Group on Enforced or Involuntary Disappearances (WGEID). Li Qiaochu is a feminist, researcher and human rights defender who has advocated for the rights of workers, migrants, women and human rights defenders detained in China.
Human rights lawyers' firm forced to shut down
Ren Quanniu represented one of 12 people caught attempting to flee Hong Kong to Taiwan by boat last August. https://t.co/4wEO4CLyZY pic.twitter.com/BcaCP7jt6L

— Hong Kong Free Press HKFP (@hkfp) February 3, 2021
On 28th March 2021, the judicial authorities in Zhengzhou, the provincial capital of Henan province, dispatched an official from the Zhengzhou Municipal Lawyers Association to inform the Henan Guidao Law Firm, where human rights lawyer Ren Quanniu is one of three partners, that it must shut down and that all lawyers working there must transfer to a new law firm.
Prior to this, on 2nd February 2021, the Henan Provincial Judicial Department officially informed human rights lawyer Ren Quanniu of its decision to revoke his lawyer's licence.
Ren Quanni who is based in Zhengzhou, Henan province in central China, has provided legal assistance to detained or prosecuted human rights defenders and journalists. He has also been hired to defend the 12 Hong Kong activists jailed in the southern Chinese province of Guangdong and spoke regularly to the media about being barred from meeting with their clients, and about the huge political pressure brought to bear on their colleagues by local ruling Chinese Communist Party (CCP) officials.
Activist detained in secret detention formally arrested after six months
Chang Weiping's wife Chen Zijuan said she had received a notification of formal arrest from the Baoji municipal police department,

Chen issued statement saying that her husband hadn't committed any crimes at all, "let along subverting state power."https://t.co/iZRaFBA2Zh

— Radio Free Asia (@RadioFreeAsia) April 19, 2021
On 16th April 2021, detained human rights lawyer Chang Weiping's family received a written notice from the Baoji Municipal Public Security Bureau that the human rights defender was formally arrested on 7th April 2021 on the charge of "subversion of state power". Under China's Criminal Law, those convicted may face a maximum sentence of life imprisonment.
Prior to the formal arrest, Chang Weiping had been detained since October 2020 in an undisclosed location and denied access to lawyers under "residential surveillance in a designated location" (RSDL) for the lesser charge of "inciting subversion of State power". Police took him into custody following his attendance at a gathering of lawyers and activists in the southeastern Fujian province port city of Xiamen where he spoke publicly about the torture he suffered at the hands of local police in January 2021 before he was released on bail.
Since founding his law practice in 2013, Chang Weiping represented victims of workplace discrimination over HIV/AIDS and litigated cases involving defective vaccines. He also defended rights activists before his licence was revoked.
Human rights lawyer barred from international travel
China #CCP has barred a Lu Siwei, a human rights lawyer who helped one of the #12Hkers detained in Shenzhen after trying to flee to Taiwan from leaving the country on national security grounds. https://t.co/CPdiFY96w8

— Nick 😷 Fight for Freedom (@NickDemocracy) May 10, 2021
On 8th May 2021, immigration officers at the Shanghai Pudong Airport stopped human rights lawyer Lu Siwei from boarding his flight to the United States, where he was due to participate in a fellowship programme. The officers informed the human rights defender that an exit ban had been imposed against him on "national security" grounds.
On 25th January 2021, the Sichuan Provincial Lawyers Association, a government-controlled entity, informed human Lu Siwei that his membership had been officially revoked as a result of the revocation of his lawyer's licence on 15th January 2021 citing his "inappropriate" and "malicious" online expressions which it said have "harmed national security", "severely damaged the image of the legal profession" and "caused negative social impact".
Lu, who is based in Chengdu, Sichuan province, in western China, was one of two lawyers who represented 12 Hong Kong residents, the so-called Hong Kong 12, after they were intercepted at sea by Chinese authorities as they tried to flee to Taiwan in August 2020.
Activist dies in custody following allegations of torture
The tragic death of petitioner #GuoHongwei reminds us that the torture & mistreatment of political prisoners continues with impunity in #China & must be condemned globally, including by @UN_HRC. Guo was reportedly denied needed medications & repeatedly beaten in detention. pic.twitter.com/AmDvlcG3Db

— China Commission (@CECCgov) April 16, 2021
Activist Guo Hongwei, who spoke out on rights abuses and repeatedly filed complaints about official corruption, died in custody in April 2021 at the Guowen Hospital in Jilin province. He was serving a 13-year prison sentence for a public rally in support of the Occupy Central pro-democracy movement in Hong Kong, after which he was detained in March 2015, then convicted in 2016.
His father, Guo Yinqi, told media that he had doubts about the circumstances of his death. Prison guards from Gongzhuling Prison would not allow the father to take pictures at the funeral and have refused to answer the family's questions about the cause of death. Guo Hongwei was apparently transferred to Gongzhuling Prison from the Songyuan Ningjiang Prison after his father went public with allegations of his son's torture by prison guards at the Songyuan prison in 2020.
So far, authorities have been uncooperative in providing further evidence about the circumstances of Guo Hongwei's death.
According to the NGO Chinese Human Rights Defenders, Guo Hongwei's death follows a similar pattern of detainees and prisoners of conscience being tortured to death while in custody in China, where the accused officials who have engaged in torture and those responsible for the deaths have largely enjoyed total impunity. In most of these cases the victims have been human rights activists, dissidents, or from certain religious or ethnic minorities.
Serious abuses against Uyghur in Xinjiang persist
In February 2021, Human Rights Watch reported that the Chinese government has increased its groundless prosecutions with long prison sentences for Uyghurs and other Muslims in recent years. While few verdicts and other official documents are publicly available due to Xinjiang authorities' tight control of information, a Human Rights Watch analysis of nearly 60 of these cases suggests that many people have been convicted and imprisoned without committing a genuine offence.
In May 2021, the organisation reported that the Chinese government is committing crimes against humanity against Uyghurs and other Turkic Muslims in the northwest region of Xinjiang. The 53-page report, "'Break Their Lineage, Break Their Roots': China's Crimes against Humanity Targeting Uyghurs and Other Turkic Muslims," identified a range of abuses against Turkic Muslims that amount to offences committed as part of a widespread and systematic attack directed against the population: mass arbitrary detention, torture, enforced disappearances, mass surveillance, cultural and religious erasure, separation of families, forced returns to China, forced labour, sexual violence and violations of reproductive rights.
As previously documented, numerous UN experts, treaty bodies and the High Commissioner for Human Rights have expressed grave concern about the situation in Xinjiang and called for unrestricted access to the region. However, China has not responded positively to these requests. In February 2019, human rights groups called on the UN Human Rights Council to adopt a resolution establishing an international fact-finding mission to Xinjiang.
Most recently in March 2021, UN human rights experts raised serious concerns about the alleged detention and forced labour of Uyghurs in China, urging global and domestic companies to closely scrutinize their supply chains.
Several Western countries have imposed sanctions on officials in China over rights abuses against the mostly Muslim Uyghur minority group.
47 charged under national security law in Hong Kong
On 28th February 2021, police in Hong Kong charged 47 activists with "subversion" in the largest use yet of the territory's controversial national security law. Those ordered to report to the police - 39 men and eight women, aged between 23 and 64 - are pro-democracy activists who had helped run an unofficial "primary" election in July 2020 to pick opposition candidates for 2020 legislative elections, which were then postponed.
Prior to the poll, Beijing and Hong Kong officials had warned that the poll amounted to "subversion"; police also raided the office of the polling institution. Despite these threats, an unprecedented number of Hong Kong people – nearly 610,000, or 15 percent of the city's registered voters – participated.
The move is part of a continuing crackdown on the city's democracy movement, with a string of arrests and prosecutions of Hong Kong's democracy proponents.
Maya Wang, senior China researcher at Human Rights Watch said: "The Hong Kong authorities are using the Beijing-imposed National Security Law to wrongfully charge 47 people who sought peaceful change through the democratic process. The Chinese government is showing Hong Kong and the world that it stands in direct opposition to human rights and democracy."
As previously documented, the national security law that entered into force in June 2020 is dangerously vague and broad: virtually anything could be deemed a threat to "national security" under its provisions. The Chinese authorities forced the law through without any accountability or transparency: it was passed just weeks after it was first announced, bypassing Hong Kong's local legislature, and the text was kept secret from the public, and allegedly even from the Hong Kong government, until after it was enacted.
Eight pro-democracy activists handed over to Hong Kong authorities after detention on mainland
Hong Kong police charge activist Andy Li under security law after release from Chinese prison https://t.co/alcYyE1zPU pic.twitter.com/jKMEGwidt7

— Hong Kong Free Press HKFP (@hkfp) March 24, 2021
In March 2021, police in Hong Kong detained eight pro-democracy activists who were returned to the city by China, which had jailed them after they tried to flee by speedboat in August 2020. The detainees were handed over by Chinese police after being driven in police vehicles, curtains drawn, across the internal border from Shenzhen, where they had served prison sentences for "illegally crossing a border" after their speedboat was intercepted by the China Coast Guard.
In December 2020, a court in the southern Chinese province of Guangdong handed down jail terms of seven months to the eight detainees for "illegally crossing a border." They were handed over to the custody of the Hong Kong police after time already served was taken into account. The Yantian District People's Court in Guangdong's Shenzhen city also sentenced Tang Kai-yin to three years' imprisonment for "organising others to cross a border illegally," and fellow activist Quinn Moon to two years on the same charge. Both left the Yantian Detention Centre following their sentencing, with Tang serving his jail term in Conghua Prison and Quinn Moon sent to the Baiyun District Women's Prison. The remaining two detainees - Liu Tsz-man and Hoang Lam Phuc - were sent back to Hong Kong after escaping prosecution as they were under 18 at the time of their arrests.
The detainees were consistently denied access to lawyers hired by their families and allocated government-approved attorneys to represent them at a trial that was effectively held behind closed doors.
Andy Li was taken to Yuen Long police station soon after arriving back in Hong Kong and arrested for "colluding with foreign forces" under the draconian national security law. On 30th April 2021, nine of the individuals were charged with perverting the course of justice. 
Expression
Citizen journalists prosecuted for documenting censorship
NEW: CHRD denounces Chinese authorities for putting on trial 2 citizen journalists, #ChenMei & #CaiWei, on the charge of "picking quarrels and provoking trouble" in Beijing on May 11.

They volunteered for a website that documented censored COVID-19 info.https://t.co/HPriJrrvQ5 pic.twitter.com/3JEIJlgnll

— CHRD人权捍卫者 (@CHRDnet) May 11, 2021
Two citizen journalists, Cai Wei and Chen Mei were tried for "picking quarrels and provoking trouble" at Beijing's Chaoyang District Court on 11th May 2021. The trial was not open to journalists and other members of the public. The trial ended without a verdict.
As previously documented, in April 2020, the Beijing police detained the two, who are volunteers for Terminus 2049, a crowd-sourced project that archives materials published on Chinese media outlets and social media platforms that have been removed by censors. They were then placed under "residential surveillance in a designated location," (RSDL) a form of enforced disappearance in which police can hold individuals in undisclosed locations for up to six months. The court will pick another date to announce the sentences.
BBC correspondent forced to leave country
The BBC's China correspondent John Sudworth was forced to leave the country on 23rd March 2021 amid threats to his personal safety in a move likely linked to his reporting on human rights abuses in Xinjiang.
The Foreign Correspondents' Club of China (FCCC) said that Sudworth had left "after months of personal attacks and disinformation" about him from officials and in state media, which is under the control of the ruling Chinese Communist Party (CCP). The BBC said Sudworth had now relocated to the democratic island of Taiwan.
Sudworth's departure came after the Chinese foreign ministry denounced a BBC report on forced labour linked to mass detention camps for Uyghurs and other ethnic minority groups in Xinjiang, and on state-run disinformation campaigns.
Sudworth's departure also came after two years of uncertainty caused by Beijing's refusal to give him a residence permit, restricting him instead to a series of short-term visas, according to the FCCC.
In 2020, Reporters Without Borders' East Asia bureau head said that "in the past few years, the Xi Jinping regime has consistently tried to reduce the space for independent journalism in China. There has been consistent harassment of foreign correspondents. This harassment includes threatening other journalists and their sources, monitoring the journalists' conversations, following them in the streets and also threatening not to renew their visas".
Persecution of Hong Kong media tycoon
Pro-democracy activist Jimmy Lai, the founder of Next Digital media group and its flagship newspaper Apple Daily, has been detained since December 2020 and has been constantly harassed by the Hong Kong justice system, as demonstrated by several ongoing procedures against him.
They include conspiracy to collude with foreign forces; fraud; conspiracy to assist an offender; organising and participating in unauthorised assembly; participating in unauthorised assembly; inciting others to take part in unauthorised assembly.
In April 2021 he was sentenced to 14 months in prison after being found guilty of 'unauthorised assembly'. On 15th May 2021, the authorities announced they had frozen assets belonging to the jailed media tycoon under a new security law. It marked the first time a listed firm has been targeted by the controversial legislation.
Journalist convicted for involvement in documentary on police inaction
"This judgement doesn't just affect me as an individual, but the whole industry, and anyone who is a journalist in Hong Kong," Bao Choy said. "I personally don't agree with this verdict."https://t.co/ca6lN0vwTf

— Radio Free Asia (@RadioFreeAsia) April 22, 2021
On 22nd April, journalist Bao Choy (real name Choy Yuk Ling) was convicted for making false statements by the West Kowloon Magistrates' Courts and fined HK$ 6,000 (about USD 770). She was accused of accessing the vehicle registration database in her efforts to obtain information whilst doing research for an award-winning documentary which highlighted police inaction during a 2019 mob attack that targeted pro-democracy demonstrators in the district of Yuen Long.
Bao Choy, whose documentary 7/21: Who Owns The Truth? tracked the movements of suspected attackers on the night of the attacks, had pleaded not guilty to two counts of "knowingly making a false statement" to access number plate ownership records.
Choy's film showed that police were present as the attackers gathered in Yuen Long, but delayed their response as men in white T-shirts started attacking train passengers at the MTR station.
Hong Kong broadcaster fires reporter
In May 2021, Hong Kong's government broadcaster fired an outspoken journalist amid an ongoing crackdown on critical voices in the city. Radio Television Hong Kong (RTHK), a government department that had enjoyed editorial independence before a draconian national security law banned criticism of the authorities, said it wouldn't renew the short-term contract of Nabela Qoser after her hard-hitting questioning of city officials during the 2019 protest movement.
Management had earlier terminated the permanent civil service contract of TV current affairs anchor Qoser, in a move that was widely condemned as political interference in the media.
Qoser fired a series of hard-hitting questions at chief executive Carrie Lam in the wake of a July 2019 attack by armed thugs on train passengers in Yuen Long, prompting Lam and other top officials to walk out of a news conference. The station "re-opened" the investigation into Qoser's professional conduct despite her exoneration by a previous investigation into complaints about her.
Peaceful Assembly
Activist on mainland convicted for opposing Hong Kong security law
Zhang Wuzhou was handed a 33-month sentence by the Qingcheng District People's Court in the provincial capital Guangzhou, which found her guilty of "obstructing public officials" and "picking quarrels and stirring up trouble."https://t.co/9jt08ZeR9W

— Radio Free Asia (@RadioFreeAsia) March 24, 2021
In March 2021, a court in the southern Chinese province of Guangdong handed down a two-year, nine-month prison sentence to a rights activist who held up a placard in public to show her opposition to a draconian national security law imposed on Hong Kong by the ruling Chinese Communist Party (CCP).
According to Radio Free Asia, Zhang Wuzhou was handed the sentence by the Qingcheng District People's Court in the provincial capital Guangzhou, which found her guilty of "obstructing public officials" and "picking quarrels and stirring up trouble."
As well as her public opposition to the National Security Law for Hong Kong, the indictment against Zhang also mentioned her use of slogans to mark the anniversary of the 1989 Tiananmen massacre in Guangzhou's Baiyun Mountain Park in June 2020, and her public support for rights attorney Sun Shihua after she was beaten up by police.
Pro-democracy activists convicted and sentenced for 2019 protests
9 Hong Kong Pro-Democracy Activists Sentenced For 2019 Protests https://t.co/jo4Yqhs3QC

— NPR Politics (@nprpolitics) April 16, 2021
In April 2021, the courts sentenced ten Hong Kong pro-democracy activists to between eight and 18 months in prison for taking part in two "unauthorised" protests on 18th and 31st August 2019. The prosecutions were due to violations of the Public Order Ordinance.
Media mogul Jimmy Lai and veteran trade unionist Lee Cheuk-yan were jailed for 12 months. Veteran rights campaigner and former opposition lawmaker Leung Kwok-hung, 65, was sentenced to 18 months, with former lawmaker and rights activist Au Nok-hin getting 10 months and former Labour Party lawmaker Cyd Ho eight months.
The court also handed down suspended 12-month jail terms to barrister and former opposition lawmaker Margaret Ng, 73, and Martin Lee, 82, the founding chairman of Hong Kong's Democratic Party.
Rights lawyer Albert Ho, 69, was also handed a 12-month suspended sentence, while labour rights activist and former lawmaker Leung Yiu-chung, 67, was handed an eight-month suspended sentence.
In a separate case, also at the West Kowloon Magistrates' Court, Jimmy Lai and Lee Cheuk-yan were handed an extra two months' jail time each in connection with the 31st August rally. Former Democratic Party chair Yeung Sum, 73, was sentenced to eight months on the same charge, suspended for 12 months.
The gatherings were part of a series of mass protests triggered by the so-called Extradition Bill proposed in 2020. An estimated 1.7 million people took part in a peaceful march on 18th August 2019, defying police orders to confine the gathering to a stationary rally in Victoria Park near the city centre. Hundreds of thousands of people again took to the streets on 31st August 2019, defying a total ban by the police and despite organisers calling off the protest. The latter demonstration was largely peaceful but ended in clashes between police and protesters, some of whom threw bricks and petrol bombs.
Court jails Joshua Wong and three others over Tiananmen vigil
Prominent Hong Kong pro-democracy activist Joshua Wong has been sentenced to more jail time for participating in an unauthorized vigil to commemorate the 1989 Tiananmen Square crackdown. https://t.co/mtInpiHdxA

— The Associated Press (@AP) May 6, 2021
On 6th May 2021 a court in Hong Kong handed jail terms to jailed pro-democracy activist Joshua Wong and three opposition members of the city's District Council for attending a vigil commemorating the 1989 Tiananmen massacre.
Wong was sentenced to 10 months' imprisonment, while district councillor Lester Shum was jailed for six months. Fellow councillors Tiffany Yuen and Jannelle Leung were each handed four-month sentences.
All four had pleaded guilty to taking part in the 2020 candlelight vigil, which was attended by thousands of people in Victoria Park despite a ban by the authorities, ostensibly to prevent the transmission of the coronavirus.
Joshua Wong was a leading figure in Hong Kong's 2014 Umbrella Movement demonstrations and has been targeted by the authorities for his activism. Previously, in December 2020, a court sentenced him to 13 and a half months in prison after he pleaded guilty to organising and inciting an unauthorised assembly outside a police station during mass protests against the government in June 2019. In April 2021, he was sentenced to four months jail for taking part in an unauthorised assembly and violating an anti-mask law during a demonstration in October 2019.