China: Human rights defenders and journalists jailed and censorship persists as President Xi starts third term in office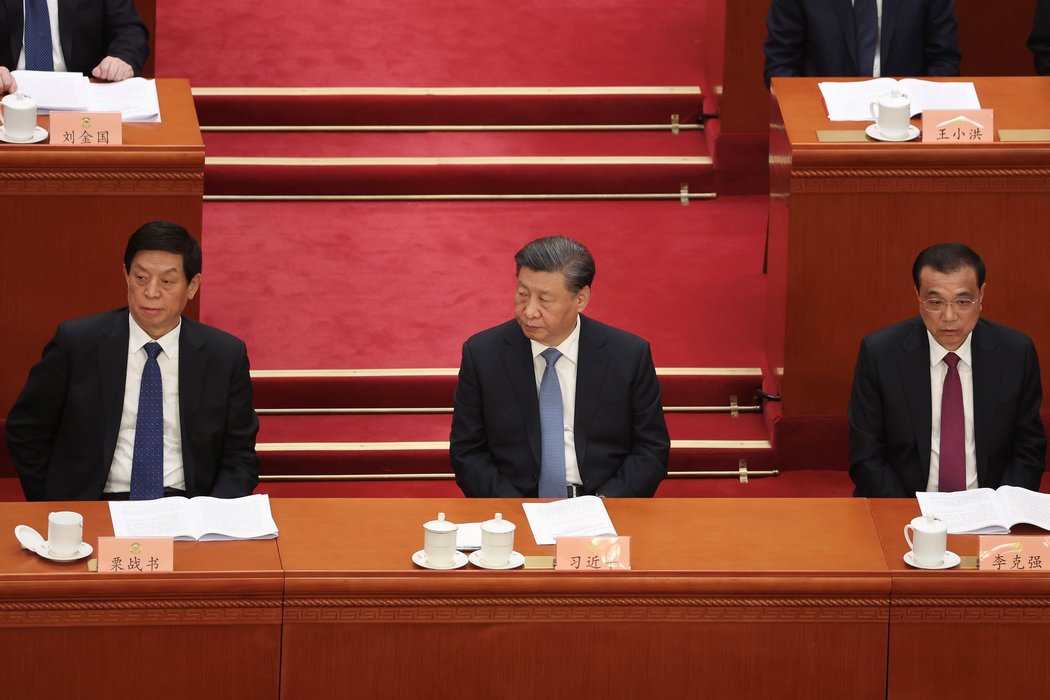 Civic space in China is rated as 'closed' by the CIVICUS Monitor. China's authoritarian state ruled by the Chinese Communist Party (CCP) has systemically repressed fundamental freedoms. Human rights defenders and activists report harassment and intimidation; unfair trials; arbitrary, incommunicado and lengthy detentions; and torture and other ill-treatment for exercising their fundamental rights. Xi Jin Ping is serving an unprecedented third term as president.
In May 2023, the UN Committee on the Elimination of Discrimination against Women (CEDAW) reported its findings on China (including Hong Kong and Macao). Among other things, the Committee was concerned about the excessive restrictions on the registration of non-governmental organisations. It was also concerned about reports of intimidation and harassment against women human rights defenders, including sexual and gender-based violence by the police and other officials, and that these rights defenders might face reprisals for their participation in the Committee's review.
The Committee urged China to repeal the sponsorship requirement and all other disproportionate restrictions on NGO registration. The Committee also asked the State party to ensure that women human rights defenders are not subject to intimidation, harassment and reprisals for their work, including engagement with the Committee. It further called on China to investigate and prosecute those who had harassed and abused women rights defenders, including police officers and other State agents.
In July 2023, CIVICUS and the Asia Democracy Network (ADN) submitted its Universal Periodic Review (UPR) on China ahead of its review at the UN Human Rights Council in January-February 2024. Concerns raised include the use of vague and broad security and public order laws as a legal basis to shut down civil society organisations and criminalise human rights defenders, journalists and critics, including in Hong Kong. Specific forms of harassment imposed on human rights defenders including movement restrictions, travel bans, surveillance and social media restrictions are also addressed. The submission sheds light on the pervasive censorship of all form of dissent occurring both online and offline, the assault on the media and the crackdown on protests.
In recent months, human rights defenders have continued to be arrested and jailed for crimes like subversion, secession, 'picking quarrels and stirring up troubles' for promoting government transparency and exposing corruption, retweeting foreign media reports, exposing torture or criticising the state. An LGBT NGO was closed after facing pressure. China dropped further in the RSF global press freedom rankings, while a journalist was detained over corruption coverage. Censors removed a protest site from online maps and a journalist who raised concerns about the economy was censored on Weibo. COVID-19 restrictions protesters were released after four months in custody.
Association
Two human rights defenders jailed for subversion
The cruelly farcical convictions and sentences meted out to Xu Zhiyong and Ding Jiaxi show President Xi Jinping's unstinting hostility towards peaceful activism. Governments should press the Chinese authorities to release the two lawyers immediately.https://t.co/dGil5O9eVd

— Yaqiu Wang 王亚秋 (@Yaqiu) April 10, 2023
On 10th April 2023, the Linshu County Court sentenced human rights defenders Ding Jiaxi to 12 years' imprisonment and 3 years' deprivation of political rights, and Xu Zhiyong to 14 years' imprisonment. The court, located in Shandong province, found both guilty of the crime of subverting state authority following closed-door trials.
Xu and Ding are both prominent members of the New Citizens' Movement, a loose network of activists founded by Xu in 2012 to promote government transparency and expose corruption. They were among dozens of lawyers and activists targeted after attending an informal gathering held in Xiamen, a city on China's southeast coast, in December 2019, in which they discussed the civil society situation and current affairs in China.
Ding was held incommunicado in "residential surveillance at a designated location" (RSDL) - which allows people to be detained in secret outside the protection of the law - for more than a year after being taken away on 26th December 2019. While evading authorities, Xu issued an open letter addressed to President Xi Jing Ping, calling on him to resign – a strikingly blunt appeal that was swiftly censored on the Chinese internet. On 15th February 2020, Xu was detained while staying at the home of a fellow activist and subsequently also held incommunicado in RSDL until 21st January 2021. Both men were subjected to torture and other ill-treatment during detention.
"The heavy sentencing of Ding Jiaxi and Xu Zhiyong is a travesty of justice. At every step, Chinese authorities have taken the wrong turn: from detaining them in secret, torturing them, falsifying witness testimony, putting them on trial in secret, and now this heavy sentence," said William Nee, Research and Advocacy Coordinator for The Network of Chinese Human Rights Defenders (CHRD).
Taiwan activist formally arrested for suspected 'secession'
China charges Taiwanese activist Yang Chih-yuan with 'secession'

🔗 https://t.co/dRnlWjDjQK pic.twitter.com/IwIgPbiNbb

— Hong Kong Free Press HKFP (@hkfp) April 26, 2023
On 25th April 2023, a Taiwan political activist was formally arrested on suspicion of "secession" in China, more than eight months after he was detained. Yang Chih-yuan, a democracy campaigner and pro-independence politician, was detained by Chinese state security in Wenzhou in Zhejiang province in August 2022. He was placed in "residential surveillance at a designated location" (RSDL).
Yang, 33, is vice chair of a minor political party that advocates for Taiwan's independence, and he once ran unsuccessfully for the democratic island's parliament.
China's Supreme People's Procuratorate announced on social media that prosecutors in Wenzhou had approved the arrest of Yang on secession charges, after the city's state security bureau concluded its investigation and handed the case to the prosecutors for "review and prosecution."
Guangdong court jails dissident over foreign media reports
Just days before the June 4th anniversary in 2021, social media activist #WangAizhong was taken away by authorities. He was held in pre-trial detention for almost two years, until authorities sentenced him to three years in prison on May 18, 2023. pic.twitter.com/baSFtP8ytw

— CHRD人权捍卫者 (@CHRDnet) June 2, 2023
On 19th May 2023, a court in the southern Chinese city of Guangzhou jailed dissident Wang Aizhong for three years after he retweeted foreign media reports on Chinese social media platforms.
The Tianhe District People's Court handed down the jail term after finding Wang guilty of "picking quarrels and stirring up troubles," a charge frequently used to target peaceful critics. Wang also stood accused of "adding false information that seriously damaged China's image" and of causing "serious public disorder," it said.
He had been a key activist during protests in Guangzhou in January 2013 that were sparked by the rewriting of a New Year's Day Southern Media Group editorial calling for constitutional government. The protest was one of the first overt calls by members of the public for political freedom since large-scale pro-democracy demonstrations were crushed in a military crackdown in Beijing's Tiananmen Square in 1989.
Activist sentenced to eight years on subversion charges
A court in China sentenced a human rights activist to eight years in prison for essays he wrote and a website he created. Yang Maodong was detained in 2021 when he tried to catch a flight to the U.S. to be with his wife, who was seriously ill. https://t.co/9oNNRj4jJv

— The New York Times (@nytimes) May 12, 2023
A court on 13th May 2023 sentenced Yang Maodong, a pro-democracy activist, to eight years in prison on subversion charges for his two-decade long advocacy for rights and freedoms.
Yang, better known by his pseudonym Guo Feixiong, was sentenced by the Guangzhou Intermediate People's Court for "inciting subversion of state power". The court convicted Yang, 56, for his "long-term attack and smearing of the Chinese political system" and "incitement of others to subvert state power" through his online essays and website that advocated for constitutional democracy. He was also accused of talking to the foreign media after he was barred from travelling to the United States to see his ailing wife.
He was secretly taken into custody on 5th December 2021 and was officially arrested on 12th January 2022, two days after his wife died of her illness.
Cédric Alviani. Reporters Without Borders (RSF) East Asia Bureau Director said: "By again sentencing Guo Feixiong to a heavy prison term, the Chinese regime shows its determination to silence at all costs one of China's most vocal press freedom defenders. We urge the international community to build up pressure on the Beijing regime to secure Guo's release alongside all other journalists and press freedom defenders detained in China."
Human rights lawyer sentenced for exposing his torture in detention
Chinese human rights lawyer Chang Weiping was sentenced to 3 and a half years in prison for "subversion of state power."

It is an outrage that Chang Weiping faces jail simply for speaking out about the torture he says he faced at the hands of the police.https://t.co/2vdsOLh0IM

— Amnesty International (@amnesty) June 8, 2023
Chang Weiping, a human rights lawyer, was sentenced to three years and six months in prison on 8th June 2023 for "subversion of state power" at Feng County Detention Centre, Shaanxi province, after he publicly detailed incidents of torture he says he experienced during detention in January 2020.
According to Amnesty International, Chang is a human rights lawyer from Baoji City, Shaanxi, known for his work defending the rights of people facing discrimination based on their health status, gender identity or sexual orientation. He was first detained for 10 days in January 2020 after attending an informal, private meeting with other human rights activists in the city of Xiamen in December 2019. In January 2020, the authorities also revoked his law licence.
Ten months after his release, Chang posted a video clip on YouTube in which he shared details of how he had been subjected to torture during his detention. He said that police had tied him to a restraining device known as a "tiger chair" for 24 hours a day and that he had been interrogated 16 times over the 10 days. He also talked about being subjected to heavy surveillance after his release in January 2020.
Six days after posting the video, on 22nd October 2020, he was again detained by the authorities. He was initially put under RSDL. On 16th April 2021, Chang's family received a notice that he had been charged with "subversion of state power". He was only then allowed to meet his lawyer after being held incommunicado for nearly a year. Throughout his detention, authorities arbitrarily rejected his lawyer's and family's requests to meet him.
Head of Amnesty International's China Team, Sarah Brooks, said: "It is an outrage that Chang Weiping faces jail simply for speaking out about the torture he says he faced at the hands of the police. "He was convicted in a closed-door trial that even his wife was prevented from attending, and he has been denied regular access to his lawyer throughout his time in custody."
Court jails prominent government critic after secret trial
Human rights activist Xie Wenfei, who has long been a #CCP regime critic & a vocal supporter of the #HongKong democracy movement, was sentenced for 4.5 yrs after a secret trial on an unknown date. His family wasn't allowed to attend the trial. https://t.co/eiKd8Aiwv5

— Canadian Friends of Hong Kong (@CanFriendsHK) June 27, 2023
On 26th June, a court handed down a four-and-a-half year jail term to Xie Wenfei, a prominent rights activist who has long been a critic of the government and a vocal supporter of the Hong Kong democracy movement.
According to Radio Free Asia (RFA), Xie, also known as Xie Fengxia, has been incommunicado since being taken away from his home in Hunan's Chenzhou city on 29th April 2020, and has been denied visits from family members or lawyers. Associates said at the time that his detention came after he posted a poem he wrote about the emergence of the COVID-19 pandemic in Wuhan.
The Chenzhou Municipal People's Court in central Hunan province gave the sentence to Xie after finding him guilty of "picking quarrels and stirring up trouble," a charge frequently used to target peaceful critics.
News of his fate comes amid concerns that Xie has been subjected to ill-treatment during his years in incommunicado detention, and after he was forced to fire lawyers hired by his family to defend him on three separate occasions. The sentence was handed down following a secret trial on an unknown date, and the family wasn't allowed to attend either the trial or the sentencing hearing.
Closure of another LGBT NGO
The Beijing LGBT Center, China's longest established LGBTIQ+ organisation, was forced to close under pressure from the Chinese government. The group, founded in 2008, provided the local gay, lesbian and transgender community with mental health therapy, medical resources and social support.
On 15th May 2023, Beijing LGBT Center sent out a WeChat post announcing that "We very unfortunately are informing everyone that due to an inability to resist [pressure], Beijing LGBT Center is ceasing operations today."
The Network of Chinese Human Rights Defenders (CHRD) reported that members of the Center said that they were frequently questioned and harassed by the police, or asked to euphemistically "drink tea" with them. At the same time, authorities tried on multiple occasions to dissuade the Center from ceasing operations for fear of international criticism. This put the Beijing LGBT Center in a difficult position where they found it impossible to do their work but were also forced by authorities to maintain the appearance of being in operation until now.
Members of the LGBTIQ+ community have faced growing restrictions on their rights and advocacy in recent years. CHRD said that another NGO, EnGender, ceased operations in May 2023 due to an increasingly difficult operating environment. Previously, the well-known group called LGBT Rights Advocacy China, which brought strategic lawsuits to push for policy change and expanding rights, closed down in 2021. The group's founder was detained and the organisation's end was a condition of his release.
Expression
Country drops close to the bottom of the global press freedom index
China fell four places to 179 out of 180 countries in the global press freedom index released in May 2023 and published by Reporters Without Borders (RSF).
RSF noted that independent journalists and bloggers who dare to report "sensitive" information are often placed under surveillance, harassed, detained, and, in some cases, tortured. To further silence journalists, it accuses them of "espionage", "subversion", or "picking quarrels and provoking trouble" used by Chinese law experts to describe offences that are so broadly defined that they can be applied to almost any activity.
The organisation also reported that China is the world's largest jailer of journalists, with more than 100 currently detained.
Journalist detained over corruption coverage
#China 🇨🇳: Authorities have detained investigative journalist Shangguan Yunkai for allegedly 'selling counterfeit medicine', with some claiming his arrest is related to his coverage of corruption allegations across the province. @IFJGlobal https://t.co/ccOLWnsVri

— IFJ Asia-Pacific (@ifjasiapacific) May 18, 2023
On 20th April 2023, police in the central city of Ezhou arrested journalist Shangguan Yunkai at a tea house on the charge of "selling fake medicine." The day before his arrest, he had published an article about police in an Ezhou courtroom beating a plaintiff in 2021.
The International Federation of Journalists (IFJ) said the charge against Shangguan relates to an advertisement for a skin cream imported from Taiwan at the end of the article that his father had planned to sell.
Shangguan has covered alleged corruption for the state-run newspaper Legal Daily and in his microblogs "Life in Queensland" and "Huangxiao Native Egg" in and around Hubei province for more than 20 years, on topics such as forgery by agricultural authorities in the Nanbu county of Sichuan Province and the government's forced demolition of private properties in Ezhou. According to Shangguan's blog on Weibo, where he has about 24,000 followers, his articles have led to anti-graft authorities reprimanding at least 200 officials.
Lawyer Li Qinglilang, who has been following the case, said his detention was likely a form of political retaliation for his reporting.
Censors remove protest site Sitong Bridge from online maps
In June 2023, censors scrubbing the internet of any words or symbols that could be used to reference the Tiananmen Square massacre in the run-up to its anniversary targeted a bridge in Beijing where a rare protest was staged in 2022.
On 13th October 2022 white banners with large red characters criticising the Chinese Communist party (CCP) were hung over the bridge near Beijing's university district in advance of a major CCP congress. The Sitong Bridge banners called for "freedom", "respect" and the right to be "citizens, not slaves", as well as the removal of Xi Jin Ping, China's leader, who was about to begin an unprecedented third term as the CCP's general secretary. The man responsible for the banners, Peng Lifa, was detained by police shortly after they appeared and has not been seen since. He has become known as Bridge Man, a reference to the Tank Man of the Tiananmen Square protests in 1989.
As the 34th anniversary of the 1989 massacre approached, anyone searching in Chinese for Sitong Bridge on Baidu maps drew a blank. According to pictures posted on social media, the road sign for Sitong Bridge has been removed. Searches on Baidu for Sitong Bridge return the message: "No related places were found."
Journalist who raised concerns about economy censored on Weibo
Chinese social media platform Weibo has blocked the account of journalist Wu Xiaobo for "disseminating harmful information about the stock market and unemployment". China must ensure journalists can freely report on economic and market news https://t.co/YKvVO6F3BM

— CPJ Asia (@CPJAsia) June 29, 2023
A prominent Chinese financial journalist who has compared the country's economic problems to the Great Depression was banned from social media.
The Weibo account of Wu Xiaobo, an influential business journalist and author with more than 4.7 million followers, "is currently in a banned state due to violation of relevant laws and regulations", according to a banner displayed on his page. Content moderators on Weibo - said they had blocked three verified users for "spreading smears against the development of the securities market" and "hyping up the unemployment rate". Weibo did not give the full usernames of the blocked accounts, but said one of them had a three-character name starting with "Wu" and ending with "Bo".
His regular column on the website of the Chinese financial magazine Caixin has long detailed the country's economic woes, including a declining birth rate and skyrocketing youth unemployment. In another recent column he asked whether monetary easing would be able to "solve current economic problems".
Peaceful Assembly
COVID-19 restrictions protesters released after four months in custody
A young woman who was arrested after attending a peaceful protest against COVID-19 restrictions in Beijing in 2022 was released alongside several of her friends after four months in police custody.
According to CNN, Cao Zhixin, a 26-year-old publishing house editor, recorded a video in December 2022, days before she was detained, as she learned of her friends disappearing into detention one by one after they joined a vigil together to commemorate losses they attributed to China's now-scrapped zero-COVID policy.
Cao was released in April 2023. Three of her friends who were detained around the same time in December were also released. The circumstances of their release were not immediately clear, nor was it clear whether they still face any charges.
The women were among eight people, mainly young, female professionals in the same extended social circle, who had been quietly detained by authorities in the weeks following the peaceful protest in the Chinese capital in November 2022.
As previously documented, unprecedented protests erupted across China due to widespread public frustration with the "zero-COVID" policy, lockdowns and other restrictions. The authorities moved swiftly to stifle the mass protests by blocking protest sites, harassing and arresting protesters, and have stepped up surveillance and censorship of social media.