Venezuela: censorship of independent media online and detention of elderly woman for satirical video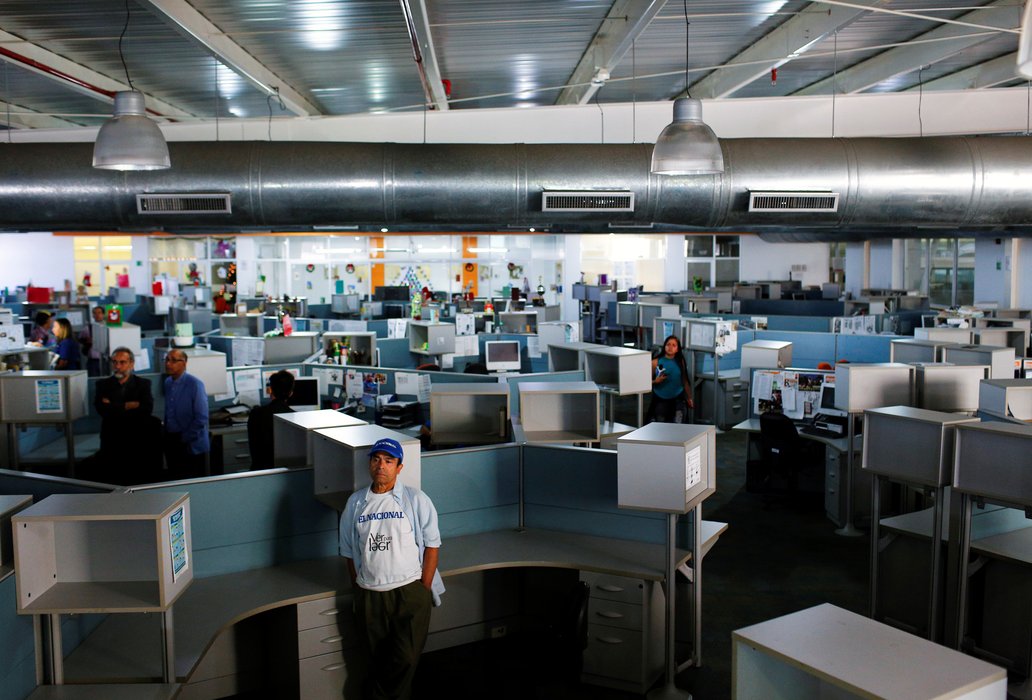 Association
⚠️ Breaking: 4 Yanomami killed & others wounded by the military in #Venezuela.

The Yanomami are crying for their dead & demanding help. Sound on! 📢#SOSYanomami 1/2 pic.twitter.com/r83tOC7Y2G

— Survival International (@Survival) March 23, 2022
On 20th March 2022, military agents killed four Yanomami people in the Parima B sector of Alto Orinoco, Amazonas state. Three other Indigenous people, including a teenager and two military staff, were wounded amid a "confrontation." According to the Coordinator of the Indigenous Organisations of the Amazon Basin (COICA), the violence started after the military refused to return an internet router that belonged to two Indigenous brothers. News outlet El País reported that witnesses claim the military officers demanded payment in gold in order to return the equipment, leading to indignation in the community.
Amnesty International issued a statement on 6th April 2022 saying that two of the Indigenous young men injured in the incident were irregularly transferred from the hospital where they were receiving treatment. They are both witnesses in the incident's investigation. According to the organisation, they were removed from the hospital in an airplane belonging to the Armed Forces, with little information provided on their whereabouts. This could amount to an enforced disappearance, Amnesty International said. Local news outlets later reported that the two Yanomami witnesses were at a hospital in Caracas, where by the 21st April 2022 they were still under constant surveillance by the military.
The Inter-American Commission on Human Rights condemned the killing of the four Yanomami, highlighting the high levels of violence to which Indigenous peoples in the region are subjected. The international organisation called on the Venezuelan government to conduct an impartial and effective investigation, and to provide culturally appropriate reparations to the victims, their families and the community.
Peaceful Assembly
"Los venezolanos exigen servicios básicos de calidad", Orledys López, coordinadora de monitoreo e investigación del @OVCSocial

Resaltó que los trabajadores en el país han participado en más de 400 protestas en los últimos 2 meses del 2022.https://t.co/BIshHIyiB6

— Observatorio de Conflictos (@OVCSocial) April 8, 2022
On 7th April 2022, Orledys López Caldera, coordinator of the monitoring team of the Observatorio Venezolano de Conflictividad Social (Venezuelan Social Conflict Observatory – OVCS), said the organisation had registered over 400 protests within the past two months in Venezuela. Most of the protests demanded labour rights and quality basic services. On 6th April 2022, for instance, several public sector unions organised protests in front of the Ministry of Labour in Caracas to demand dignified wages and better working conditions.
Separately, over about twelve days in April 2022, Indigenous peoples and local populations blocked the Machiques-Colón roadway in the El Cruce sector, Zulia. They demanded new elections in the Jesús María Semprún municipality after the mayor was arrested for alleged links with narcotrafficking. According to OVCS, since the mayor's arrest, there has been a power vacuum and abuses against local producers and Barí and Wayuú Indigenous people. One person was injured on 21st April 2022 in clashes between protesters and police.
In April 2022, civil society organisation PROVEA published an overview of violations of the right to peaceful assembly in Venezuela over the past two decades, since April 2002 when a crackdown on protests left hundreds of people injured. According to PROVEA, a total of 9,138 people were injured and 320 were killed in protests from 2002 to 2020. The organisation stated that 11th April 2002 marked the beginning of a prolonged process of criminalisation and obstruction of the exercise of the rights to peaceful association, assembly and protest, which has continued and gained momentum. Impunity for violations of these rights has been widespread, as agents continued to employ excessive force and the State has failed to establish a comprehensive policy of reparations to victims.
Expression
#DenunciaEP | El Tribunal 4to de Control ordenó detener a los ciudadanos Olga Mata y a Florencio Gil Mata, a quienes acusan por "instigación al odio" hacia funcionarios venezolanos tras un video publicado en la red social TikTok #18abr pic.twitter.com/c8tCF9cnDM

— Espacio Público 🗣️ (@espaciopublico) April 18, 2022
On 13th April 2022, a Venezuelan Court issued an arrest warrant against Olga Mata and her son Florencio Gil Mata for "promoting or inciting hatred". They had published a humorous video on social media platform TikTok referencing a number of public figures, including former President Hugo Chávez, legislator Diosdado Cabello and the wife of President Nicolás Maduro, Cilia Flores. In the satirical recording, 72-year-old Mata nicknamed arepas, filling each with something suggestive of a politician's past. The video was widely shared on social media, with many government officials claiming it incited violence against public figures. Olga Mata and her son were detained under Venezuela's Anti-Hate legislation. On 18th April 2022, she was made to record a video apologising publicly to the officials mentioned in the video.
In a separate development in April 2022, the UN Human Rights Council published a letter sent by Irene Khan, the UN Special Rapporteur on Freedom of Opinion and Expression, asking Venezuelan authorities for additional information on the criminal defamation case filed by lawmaker Diosdado Cabello against newspaper El Nacional. As previously reported on the CIVICUS Monitor, the case led courts to order the seizure of the newspaper's headquarters in Caracas as part of a damages payment to Cabello. In the letter, Khan noted that in January 2022, a court awarded the ownership of El Nacional's building and land to Cabello. Khan expressed concern about the defamation claim and the seemingly disproportionate nature of the compensation and award of damages. The expert said the apparently disproportionate amount to be paid as compensation forced the seizure of the newspaper's assets and seriously affected the continuity of its journalistic work.
Internet restrictions
El CPJ ha venido documentando la censura a internet en #Venezuela, incluyendo el bloqueo de sitios independientes de noticias, entre ellos: @CaraotaDigital @la_patilla @ElPitazoTV @ElNacionalWeb @ArmandoInfo @EfectoCocuyo @VPITV @vivoplaynet @RunRunesWeb https://t.co/0hB5BamjXw

— CPJ Américas (@CPJAmericas) April 27, 2022
In March 2022, civil society organisation Espacio Público registered 17 cases and 25 violations of freedom of expression in Venezuela. Internet outages, censorship and intimidation were the most frequent violations recorded. According to their data, there were 12 cases of internet restrictions, mainly resulting from service failures by providers and power outages that affected connectivity. One digital media outlet had their accounts hacked, and at least three radio stations in Mérida could not continue their broadcasts for several hours in March 2022 due to power outages. Journalists also reported facing intimidation and harassment.
Similarly, the Committee to Protect Journalists (CPJ) reported that in February 2022 private internet service providers (ISP) carried out a flurry of blockages of independent media websites. Journalists and internet experts told CPJ that President Nicolás Maduro's government is increasingly forcing private ISPs, which dominate the mobile phone market, to carry out press censorship. Luis Carlos Díaz, president of the Venezuelan chapter of Internet Society, told CPJ that private ISPs receive orders from the National Telecommunications Commission (CONATEL) to block websites. He described these orders as arbitrary administrative decisions with no legal recourse and noted that ISPs could face stiff fines, expropriation or worse for ignoring them.
IAPA report
On 19th April 2022, the Inter American Press Association (IAPA) presented its conclusions at the close of its virtual Mid-Year Meeting. IAPA highlighted the takeover of El Nacional's headquarters in Venezuela and said that journalists and the media in the country are unusually frequent victims of persecution and repression. The group listed Venezuela among a number of countries where restrictions on access and news coverage proliferated and where presidents have stigmatised journalists and the media.