South Korea: News organisations being targeted while court strikes down law banning anti-North Korea leafleting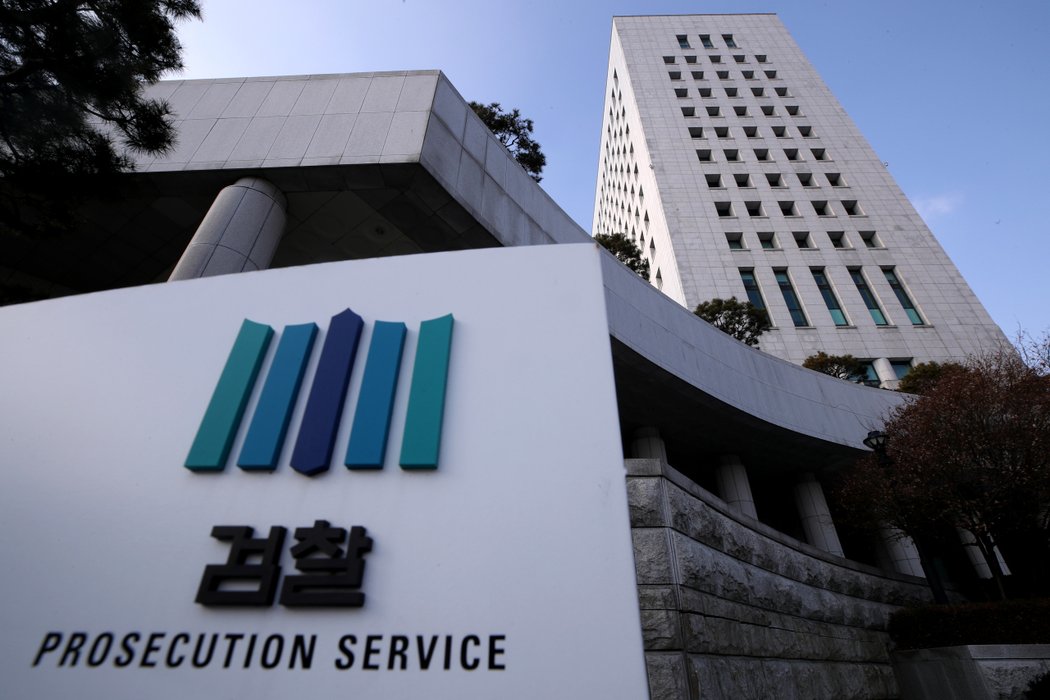 South Korea's civic space is rated as 'narrowed' by the CIVICUS Monitor. Among the civic space concerns documented previously are the targeting of unions, restrictions and investigations of civil society groups working on North Korea, press freedom and the right to privacy.
In recent months, the president has targeted journalists, accusing them of spreading 'fake news' while the Constitutional Court upheld a law banning same-sex relations. In a positive move, the National Assembly passed a bill to expand workers' rights including the right to strike, while following protests, a new law was passed to protect teachers.
Expression
President targets journalists and accuses them of spreading 'fake news'
Prosecutors raid Newstapa, JTBC over fake interview allegations https://t.co/9ZhShu6XQr

— Yonhap News Agency (@YonhapNews) September 14, 2023
There are concerns that President Yoon Suk-yeol is seeking to clamp down on speech that he calls disinformation, efforts that have largely been aimed at news organisations. Since Yoon was elected in 2022, police and prosecutors have repeatedly raided the homes and newsrooms of journalists whom his office has accused of spreading 'fake news'.
According to the International Federation of Journalists (IFJ), on 14th September 2023, investigators and prosecutors with the Seoul Central District Prosecutor's Office were dispatched to the offices of online news outlets Newstapa and broadcaster Joongang Tongyang Broadcasting Company (JTBC), seizing materials related to a 2021 interview between trade union leader and former journalist Shin Hak-lim and Kim Man-bae, a key figure in a land development scandal.
The interview was published by Newstapa, three days before the national election in March 2022, with JTBC reporting a similar story in February the same year. It described an allegation that Yoon, as a prosecutor in 2011, had decided not to indict Cho Woo-hyung, a man involved in a banking and real estate scandal, because of lobbying by a prosecutor turned lawyer. Yoon denied the claim during presidential debates and still does.
At the offices of Newstapa, company representatives reportedly refused to cooperate with the prosecutors without the presence of a lawyer, but eventually allowed the prosecutors entrance. Prosecutors ransacked the homes and offices of two reporters from Newstapa, which ran the article. Journalists from other outlets were also targeted, their cellphones and files​ confiscated to collect criminal evidence of defamation.
The IFJ said: "These raids and investigations against media outlets are the latest in a concerning trend of media rights violations led by the incumbent government in the Republic of Korea. The IFJ urges the prosecutors' offices to withdraw all investigations against Newstapa, JTBC, and the outlets' journalists, and calls on the People's Power Party to ensure that press freedom is upheld and protected."
Constitutional Court strikes down law banning anti-North Korea leafleting
South Korea's Constitutional Court strikes down law banning anti-Pyongyang leafleting https://t.co/wT0lx2CTDx

— Devdiscourse (@Dev_Discourse) September 26, 2023
On 26th September 2023, South Korea's Constitutional Court struck down a law that criminalised the sending of anti-Pyongyang propaganda leaflets to North Korea, calling it an excessive restriction on free speech.
As previously documented, South Korea's parliament passed amendments to the Development of Inter-Korean Relations Act in 2020 that barred any scattering of printed materials, goods, money and other items of value across the heavily fortified frontier. Those found guilt of leafleting could face punishments of up to three years in prison or a fine of 30 million won (USD 22,000). It also restricts loudspeaker propaganda broadcasts.
The ruling came in response to a complaint filed by North Korean defector-activists in the South. They included Park Sang-hak, from Fighters for Free North Korea (FFNK), who has been a frequent target of North Korean government anger for his long campaign of flying leaflets across the border with balloons. Park became the first person to be indicted under the new provisions in January 2022.
Park did not immediately comment on the court's decision, which immediately invalidated the law. He and other activists could still be blocked by police in situations where their leafleting activities are seen as risking the safety of South Koreans living in border areas, the court said.
Association
Court upholds ban on gay sex in military, in setback for LGBTQ community
South Korea's Constitutional Court has upheld a law banning same-sex relations in the military, citing a threat to combat-readiness, in a judgment decried by the local LGBTQ community as a disappointing setback. https://t.co/wAvfAQdLg5

— CNN Philippines (@cnnphilippines) October 27, 2023
In October 2023, the Constitutional Court upheld a law banning same-sex relations in the military, citing a threat to combat-readiness, in a judgment decried by the local LGBTQ community as a disappointing setback.
In a 5-4 ruling, the court refused to declare as unconstitutional a clause in the Military Criminal Act that bans "anal intercourse" or "any other indecent act" during service and allows for punishments of up to two years in prison.
Though the law does not explicitly refer to same-sex relationships, this is how it is generally understood in practice and the law has long been opposed by LGBTQ activists who see it as discriminatory.
Amnesty International's East Asia Researcher Boram Jang said: "This continued endorsement for the criminalisation of consensual same-sex acts within the Korean military is a distressing setback in the decades-long struggle for equality in the country."
National Assembly passes bill to expand workers' rights
South Korean lawmakers pass landmark labor bill, amid rising trade union mobilizations

The new labor bill will significantly expand labor rights to include indirectly employed workers and also limit channels for employers to sue workers.https://t.co/doWcj5I3JY

— Peoples Dispatch (@peoplesdispatch) November 11, 2023
The opposition-dominated National Assembly unanimously passed the landmark Trade Union and Labor Relations Adjustment Act on 9th November 2023. The bill has been a long-standing demand of trade unions and workers' movements.
The bill, commonly known as the "yellow envelope bill", was passed with a vote of 173 lawmakers and one abstention, while all ruling People Power Party (PPP) legislators boycotted the session in protest.
The new labour bill will significantly expand labour rights to include indirectly employed workers, including their right to strike, and also limit channels for employers to sue workers and trade unions for damage claims in response to strikes and labour action.
Once enacted, the bill will amend Articles 2 and 3 of the Trade Unions Act and bring in a dynamic shift to industrial relations in South Korea where, despite a large working class movement, laws have historically allowed targeting workers for industrial actions.
Nevertheless, the bill requires presidential assent to be enacted as law. President Yoon Seok-yeol, leader of the PPP and a conservative hardliner, is being asked by his party and various business groups to veto the bill.
Peaceful Assembly
New law to protect teachers passed following protests
On 21st September 2023, following weeks of protests, South Korea passed a new law to better protect schoolteachers from complaining parents. Under the new legislation, called the Teacher Rights Restoration Bill, teachers will not be immediately removed following a report of child abuse; further investigation and evidence will be required. Financial support will also be made available to teachers fighting lawsuits, and there will be more responsibility on head teachers to protect their staff.
Previously, thousands of South Korean school teachers and staff participated in protests for more legal protection from bullying by parents, a rising problem in the country. The demonstrations which went on for weeks were triggered by the death of a teacher who was found dead at her elementary school in July 2023 after reportedly expressing emotional distress caused by complaints from allegedly abusive parents.
The protesting teachers said existing laws made it difficult to exercise control over their classrooms and leave them at the mercy of overbearing parents, who could easily accuse them of emotionally abusing children. The teachers accused parents of exploiting a child welfare law, passed in 2014, which dictates that teachers accused of child abuse are automatically suspended.
The Korean Federation of Teachers' Unions welcomed the new legislation, saying they would both "expand the right to teach and protect students' right to learn".