Activist indicted while NGO's concerned about law affecting net neutrality in South Korea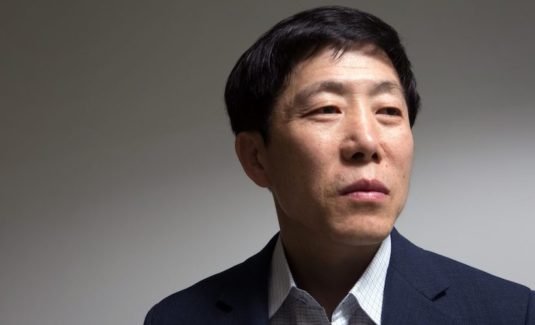 South Korea continues to be rated as 'narrowed' in new ratings released by the CIVICUS Monitor in December 2021. Some of the civic space concerns raised by civil society in 2021 include the restrictions and investigations of civil society groups working on North Korea including revisions to a law to ban the launching of propaganda leaflets into North Korea. Another concern has been privacy rights as well as restrictions on protests, using the pandemic as a pretext, and the arrest of union leaders. Discrimination against lesbian, gay, bisexual, transgender and intersex (LGBTI) people in South Korea also continues to be an issue.
Yoon Suk Yeol's victory in South Korea's presidential election may have come at the cost of animating a once-overlooked voting bloc that's aligned against him: Young women https://t.co/47gW8Y7INx

— Bloomberg Equality (@bbgEquality) March 16, 2022
On 8th March 2022, Yoon Suk Yeol, a conservative former top prosecutor, was elected South Korea's new president, defeating the ruling party candidate Lee Jae-myung, in one of the country's most closely fought presidential elections, with the final count separated by less than one percent.
Ahead of the election, Yoon, an avowed "anti-feminist" fuelled the county's gender divide to garner support from young male voters. He blamed the country's low birth rate on feminism and has called for the abolition of the gender equality ministry, which he says focuses too much on women's rights.
There are also concerns that those who advocate more robust inter-Korean communication and informal contacts may again fear running afoul of the National Security Law. Article 7 of the National Security Law, a Cold War holdover, allows the government to selectively prosecute anyone who "praises, incites or propagates the activities of an anti-government organisation" – a deliberately vague clause that broadly implies the North Korean state and its sympathisers. This clause has been harshly criticised by human rights groups, who claim the government abuses the law to repress dissenting voices.
In recent months, an activist was charged with spreading propaganda along the inter-Korean border while civil society groups are concerned about a law that would affect net neutrality.
Association
Activist charged for spreading propaganda
An activist and North Korean defector was indicted in January 2022 on charges of breaking a law that banned the spreading of propaganda leaflets along the inter-Korean border.
As previously documented, South Korea's parliament passed amendments to the Development of Inter-Korean Relations Act that bar any scattering of printed materials, goods, money and other items of value across the heavily fortified frontier. It also restricts loudspeaker propaganda broadcasts.
Park Sang-hak became the first person to be indicted under the new provisions. His group - Fighters for Free North Korea (FFNK) - had sent 10 balloons loaded with 500,000 leaflets and 5,000 one-dollar bills to North Korea at the end of April 2021. Park said he wanted North Koreans to know the truth about the Kim Jong Un dictatorship and for North Koreans to rise up against his regime. The leaflets criticise the Kims' dynastic rule. The dollar bills encourage people to pick up the leaflets.
Prosecutors are said to have indicted Park on charges of attempted violation of the Development of Inter-Korean Relations Act as they could not confirm whether the balloons actually arrived in North Korea. Under the revised law, the act of sending propaganda leaflets across the border is banned and violators can face up to three years in prison or a maximum fine of 30 million won (USD 25,000).
Park Sang-hak had escaped the communist country in 1999 and has been sending propaganda leaflets across the border into North Korea since 2005. The Ministry of Unification revoked the licence permit of FFNK in July 2020, declaring that its operations "raise tensions and harm public interest."
Groups run by North Korean defectors and other campaigners have for decades sent anti-Pyongyang leaflets - alongside food, medicine, money, mini radios and USB sticks containing South Korean news and dramas - into the North, usually by balloon or in bottles on border rivers.
The South Korean government claims the ban is for the safety of people living in border regions and to help government efforts to achieve peace and unification in the Korean peninsula. Activists and human rights groups condemned the amendments saying they have too broad a scope, would violate South Koreans' rights to freedom of expression and would make engaging in human rights activism a criminal offence.
In February 2022, Park Sang-hak filed a request with the Seoul Central District Court seeking to have the Constitutional Court determine whether a law banning such leafleting conforms to the highest law. Should the district court accept Park's request, it will then ask the Constitutional Court to determine whether the anti-leafleting law is in line with the Constitution.
Expression
Civil society groups concerned about law that would affect net neutrality 
🇰🇷 South Korea: 30 groups have expressed concern over a legislative bill that would impose the world's first law mandating paid prioritization, a move that risks eroding net neutrality https://t.co/C7gGAxRl1n @EFF

— IFEX (@IFEX) November 18, 2021
In November 2021, 30 civil society organisations raised concerns about an amendment to the Telecommunications Business Act that would allow Korean internet service providers (ISPs) to impose financial barriers on content providers' (CPs) network access. The groups stated that the proposed amendment risks "eroding net neutrality in contravention of international standards regarding access to the internet".
The proposal, if passed, would impose the world's first law mandating paid prioritisation by requiring content providers like Naver, Kakao, Netflix and Google to pay Korean ISPs termination fees based on network usage in order to have their content sent to the ISP's customers.
The new amendment allows ISPs in Korea to restrict access to content based on how much money has been paid by the sender or to block traffic from CPs unable to pay network usage fees. This would contradict the principle of net neutrality, which protects internet users' rights to access content, applications, services and hardware of their choice by ensuring all data is treated without discrimination.