Singapore ramping up use of 'fake news' law against critics ahead of elections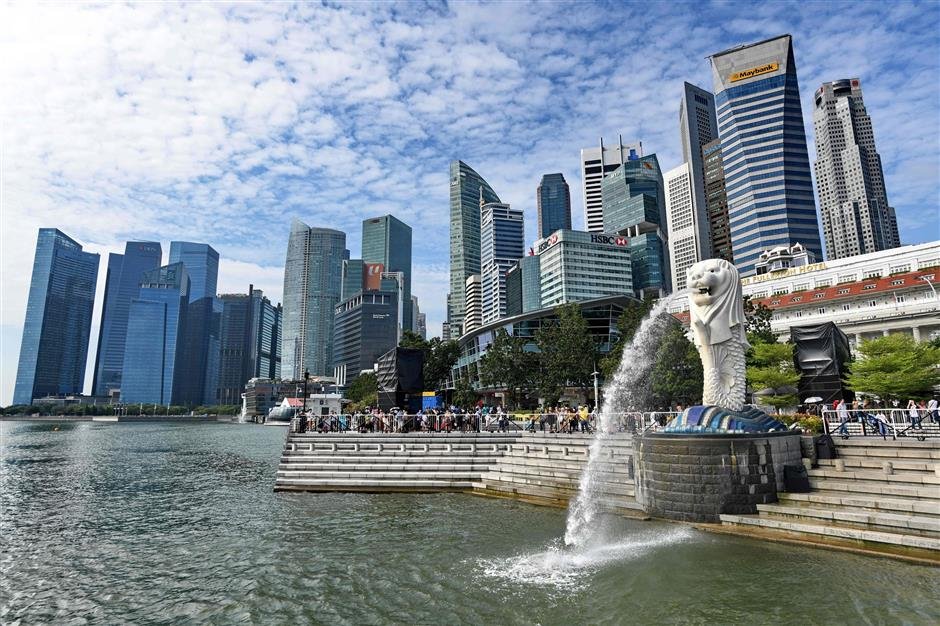 Over the last few months, Singapore has been ramping up its use of the 'Protection from Online Falsehoods and Manipulation Act' (POFMA) law against opposition groups, critical online media and a Malaysia human rights group. The Public Order law continues to be used to criminalise peaceful protest. Legal challenges to decriminalise gay sex are ongoing.
Expression
Online falsehoods law used to pursue critics
The 'Protection from Online Falsehoods and Manipulation Act' (POFMA), a sweeping piece of legislation that permits a single government minister to declare that information posted online is "false" is being increasingly used to target the opposition and critics. As previously documented, human rights groups have highlighted how the Act contains vague and overbroad provisions, offers unfettered discretion to ministers and government authorities and lacks clear protection for freedom of expression, opinion and information. POFMA provides for severe criminal penalties, including up to ten years' imprisonment, for anyone found guilty of breaking the law.
#Singapore has used its controversial 'fake news' law for the first time, against opposition politician Brad Bowyer. pic.twitter.com/rpNqMN6F2W

— Bhavan Jaipragas 八万 (@jbhavan) November 25, 2019
On 25th November 2019, political activist Brad Bowyer from the opposition Progress Singapore Party was ordered by the government to post a correction on a Facebook post he published on 13th November in which he questioned the independence of the country's two main state investment companies.
Three days later on 28th November, POFMA was again used against States Times Review (STR) over a Facebook post that claimed one person was arrested and another investigated by the police for revealing the religious affiliation of People's Action Party member Rachel Ong in a post on the Nussu-NUS Students United Facebook page. The Home Ministry said the States Times Review post also made various other "scurrilous" allegations, including about Singapore's election process. The website itself is blocked in Singapore.
Alex Tan, the editor of the States Times Review (STR) Facebook page, who is now a citizen of Australia, has refused to comply with the order saying he "will not comply with any order from a foreign government". An application by STR to cancel the correction notice was rejected by the Home Affairs minister on 3rd January 2020.
POFMA was again invoked twice in December 2019, one against the Singapore Democratic Party (SDP) and another against politician and lawyer Lim Tean. The former was asked to 'correct' two Facebook posts and an online article that claimed that employment of local professionals, managers, executives and technicians (PMETs) had declined, and the latter was asked to 'correct' his Facebook post' misleading Singaporeans' that the Government was spending more on foreign students than Singaporean students.
A legal challenge by SDP against the corrections was dismissed by the High Court on 6th February 2020. SDP said it was very disappointed in the verdict, saying that "POFMA must only be applied to clear-cut cases of falsehoods, not for interpretations of statistical data."
Phil Robertson, deputy Asia director at Human Rights Watch (HRW), reacting to the use of the law, said at the launch of HRW's annual report that:
"Singapore's long intolerance of free expression virtually ensures the online falsehoods law will be used to silence dissenters. The law's mere existence has already led critics of the government to self-censor online. Singapore's trading partners should tell the government that every new restraint on free expression makes the country a less hospitable place to invest and do business."
Facebook raises concerns about use of POFMA law
Facebook blocks Singapore anti-govt page, slams misinformation law https://t.co/sdpjmkrhnP

— ABS-CBN News (@ABSCBNNews) February 18, 2020
STR was targeted again under the POFMA law in January 2020 after they stated that Singapore had run out of face masks. The article was written in relation to the current coronavirus situation, which has seen many in Singapore scrambling to buy face masks. On 19th February 2020, it was reported that Facebook had expressed concern after it was ordered by Singapore to block access to the States Times Review for "repeatedly conveyed falsehoods".
A Facebook company spokesman said in a statement to the BBC:
"We believe orders like this are disproportionate and contradict the government's claim that POFMA would not be used as a censorship tool. We've repeatedly highlighted this law's potential for overreach and we're deeply concerned about the precedent this sets for the stifling of freedom of expression in Singapore."
Under POFMA, Facebook would have been found guilty of an offence if it had not complied with the government's orders. It would be liable on conviction to a fine not exceeding SGD 20,000 (USD 14,378) a day, up to SGD 1 million (USD 730,000). Facebook's Asia Pacific headquarters are based in Singapore.
Amnesty International, in a statement issued on 20th February 2020, said that "the Singapore authorities are ramping up their use of a repressive fake news law to silence critics and opponents ahead of elections". According to the organisation at least six POFMA directives have been issued in 2020. General elections in Singapore are due before April 2021 but could be brought forward to this year.
POFMA used against Malaysian human rights group
Malaysian rights group Lawyers for Liberty files motion in KL High Court against Shanmugam over correction direction https://t.co/OCIl43X4MZ #POFMA

— Lawyers for Liberty (@lawyers4liberty) January 24, 2020
POFMA was invoked against Malaysian human rights group Lawyers for Liberty (LFL) in January 2020 after it claimed in a statement that prison officers in Singapore had been instructed to carry out a "brutal procedure" during hangings, and that hanging methods were "unlawful". LFL said officers were "told to kick the back of the neck" of prisoners whenever the rope broke, because that would be "consistent with death by hanging".
Singapore's Ministry of Home Affairs refuted the claims, saying they were "untrue, baseless and preposterous". However, LFL have maintained that their allegations stem from credible sources – specifically, prison guards who have worked for or are currently working for the prison system in Singapore – and has refused to comply with the correction order, resulting in Singaporean authorities asking internet service providers to block the LFL website. LFL has filed a suit against Singaporean Home Minister K. Shanmugam.
Peaceful assembly
Lone protester arrested under repressive public order law
On 21st November 2019, lone protester Yan Jun was arrested after refusing to stop his protest at Raffles Place. In a Facebook video by The Online Citizen (TOC), Yan is seen holding up two signs: 'Singapore's Legal System is TOTALLY Corrupt!' and 'PM LEE AND PAP STEP DOWN'.
Yan had reportedly notified the Ministry of Home Affairs around 3.50 pm that he would be staging a protest at 5.00pm the same day. TOC reports that when 'he commenced his protest, there were no police officers in sight until about 5:30pm. Two police officers approached Yan while other police officers were seen at a distance on standby'. The police officers can be seen handcuffing Yan in the video.
Yan had previously engaged in a lone protest in March 2019. He was charged under the draconian Public Order Act on two counts; one for taking part in a public assembly without a permit, and another for disobeying a police officer's instruction to leave the area. Yan Jun's arrest adds to a concerning trend in Singapore in which detentions and arrests under POA are deployed against individuals, who are then mired in lengthy legal battles.
Court dismisses activist's appeal against conviction for holding public discussion
The High Court today dismissed both appeals made by civil rights activist Jolovan Wham against his... https://t.co/8dE7gggQfe

— TOC News (@tocsg) October 25, 2019
On 25th October 2019, activist Jolovan Wham's appeal against his conviction for "organising an illegal assembly without a police permit"under Article 16 (1a) of the Public Order Act (POA) and fines for refusing to sign a police statement was dismissed by the courts. Wham, as previously documented, was charged under the Public Order Act in November 2016 for his involvement in an indoor public discussion on 'Civil Disobedience and Social Movements'.The event saw the participation via Skype of Joshua Wong, a human rights defender from Hong Kong, who spoke about civil disobedience and social movements.
Wham now faces a fine of S$5,000 to 10,000 (USD 3,700 to 7,400) or imprisonment of up to six months or both, but according to The Observatory for the Protection of Human Rights Defenders, Wham will appeal the court's decision.
In addition to charges under the POA, Wham has faced other forms of judicial harassment by the Singaporean authorities. In October 2018, he and politician John Tan were found guilty of contempt of court for criticising the judiciary of Singapore on Facebook and fined S$5,000 each (USD 3,590).
Both Tan and Wham had argued that the comments were fair criticism and in line with their right to freedom of expression. However, despite this, Woo Bih Lih, the High Court Judge, said their comments 'posed the risk that public confidence in the administration of justice would be undermined".
Association
Singapore court hears legal challenges to decriminalise consensual gay sex
Section 377A of #Singapore's Penal Code, which criminalises sexual acts between men, will face three legal challenges this month - a showdown that will likely polarise opinion in the largely conservative city state. https://t.co/owNCWUGEY7 via @scmpnews

— Dewey Sim 沈炜淳 (@deweysim) November 11, 2019
The LGBT+ (lesbian, gay, bisexual, and transgender) rights movement in Singapore has gained momentum as courts heard cases to repeal Section 377, a colonial-era criminal code provision banning consensual gay sex. Under the law, a man found to have committed an act of "gross indecency" with another man could be jailed for up to two years, although prosecutions are rare.
On 13th November 2019, the first written submission forwarded by Bryan Choong, the former executive director of non-profit organisation Oogachaga, showed that the original intent of Section 377A, was to curb the 'outbreak' of male prostitution during colonial times. This was followed by the second and third legal challenge, led by human rights lawyer M. Ravi on behalf of Dr Roy Tan Seng Kee, former organiser of the annual Pink Dot event for the LGBT+ community; and lawyers of disc jockey Johnson Ong Ming.
The lawyers argued that the law violates Article 9 of the Constitution guaranteeing the right to life and personal liberty, and Article 12 which states that all persons are equal before the law and are entitled to equal protection under the law.
The Attorney-General Chambers however, refuted this argument, saying that the Indian court's decision is 'irrelevant' to Singapore, as the island state has "no free-standing right to sexual freedom or privacy".
As previously documented by the CIVICUS Monitor, following India's September 2018 landmark decriminalisation of gay sex, LGBT+ activists kicked off the "Ready 4 Repeal" campaign, the second civil society attempt to petition to get rid of Section 377A. The campaign has attracted support from establishment opinion leaders.