Restrictive laws, Abductions, Detentions, Vilification and Protest dispersal characterise downward spiral of civic space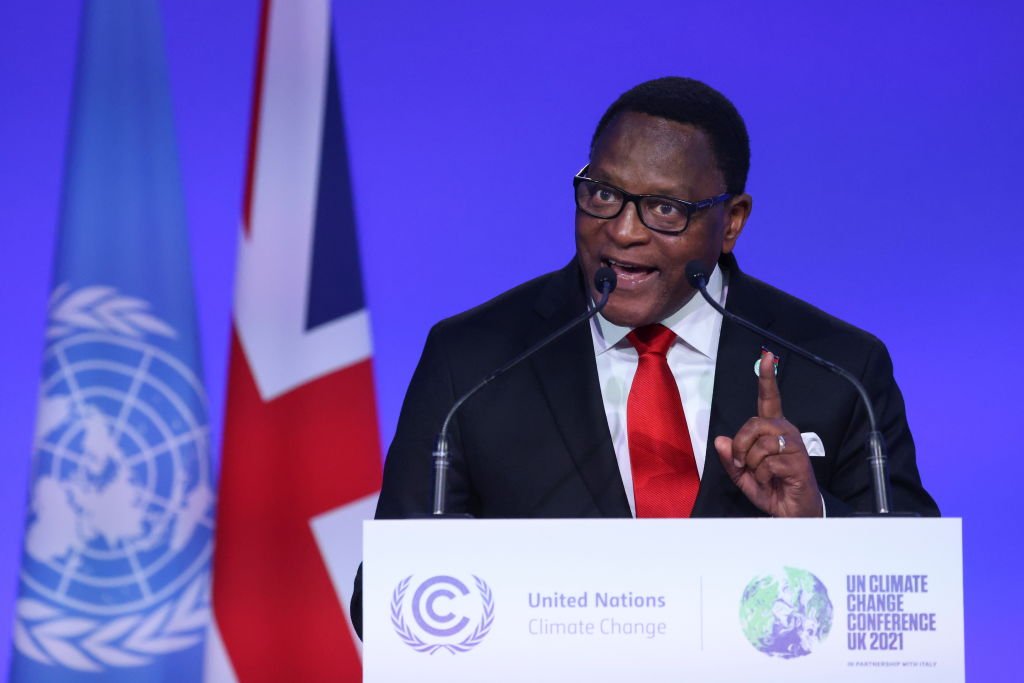 Association
President Chakwera Assents Controversial NGO-Bill
In May 2022, President Chakwera signed into law the controversial Non-Governmental Organisations (NGO) Amendment Bill. This comes after civil society organisations in the country and the region urged the President to send the Bill back to parliament to review certain provisions which restrict civic space and several rights in the country.
The newly enacted legislation now contains concerning provisions such as requiring compulsory registration of NGOs as a pre-requisite for them to legally operate and carry out their work in the country. The Act also provides that "management and staff of the NGO shall not engage in partisan politics, including electioneering and politicking", a provision which raised concern from CSOs because it could negatively impact the right to freedom of association and political rights in Malawi. As it stands, NGOs play a crucial role in protecting civic space, both online and offline, by engaging in policy-making discussions to contribute to shaping the future of the country around elections and to defend the human rights of fellow citizens.
Malawi: Parliament Passes NGO Bill Despite Court Injunction https://t.co/HKtdIgsyOs #newspapers #feedly

— Marijke van der Lee (@anamafalda1992) March 23, 2022
Of further concern is that parliament passed the Bill, which is now law, despite a clear 2019 Court Order restraining them from proceeding with the Bill until a case filed before the Supreme Court in relation to the Bill was finalised. The matter is still pending judicial review
Malawian Rights Groups Cancel Protests Over Abduction of Organizer: Activists in Malawi suspended planned anti-government protests, following the abduction Wednesday night of one of the protest organizers. A witness says men grabbed Sylvester Namiwa as… https://t.co/jbTkCF1mFS pic.twitter.com/zs53zrta3a

— Jackson M'vunganyi (@UpfrontAfrica) July 28, 2022
Activist abducted
On 27th July 2022, Sylvester Namiwa, a member of the Action against Impunity group, was allegedly abducted by members of the ruling Malawi Congress Party. According to members of Action against Impunity, after holding a press conference at the Crown hotel in Lilongwe on 27th July 2022 in preparation for peaceful demonstrations the following day, Namiwa was allegedly kidnapped at Area 3 in Lilongwe while travelling home. The following day, Namiwa was found with six scratches, a stiff neck, a dislocated left knee, two cuts on the right leg, two teeth bites on the right hand, two cuts on the outside of the throat, one cut on the neck, and one cut on the left elbow.
President Chakwera released a statement condemning the abduction and called for speedy investigations into the matter.
LGBTQI+ organisation seeks registration through the courts
From 26th to 30th September 2022, the High Court of Malawi heard a case brought by members of Nyasa Rainbow Alliance (NRA) who are disputing the Ministry of Justice's denial of NRA's request to be registered as an organisation that promotes the rights of LGBTQI+ people in Malawi. The NRA's Board of Trustees applied to be registered as a Trust on 26th July 2016, but their application was rejected by the Department of the Registrar General on 18th May 2017 on the grounds that the Penal Code criminalises consensual sex between same-sex people, and that the organisation's members participate in such illegal activities.
Peaceful Assembly
Police fire tear gas at protesters
On 4th March 2022, Police lobbed tear gas to disperse at least 5,000 protestors in Lilongwe who were demonstrating against corruption in government. The protest was organised by Citizens Against Impunity and Corruption (CAIC) and had initially been planned for 2nd March but was postponed after the District Council withdrew permission to hold the march.
The organisers accused the police of deliberately firing tear gas to scatter the crowd, and vowed to hold more demonstrations against individuals and institutions involved in corruption across the country.
Human Rights advocacy group protests high cost of living
On 20th July 2022, civil society group Malawi Human Rights Advocacy (HRA) held a protest to denounce both the judiciary's "selective justice" and the rising cost of living. Protesters marched through Lilongwe despite the High Court's suspension of the protest. Police deployed tear gas to scatter the protesters as the situation descended into chaos. According to reports, about 76 people were detained. In September 2022, HRA put out a notice that they would hold a similar protest on 28th September 2022 to raise the issues again.
Protesting university students dispersed by police
On 9th September 2022, it was reported that students from the University of Malawi (Unima) in Zomba took to the streets to protest a five-month break at the university, but were met with tear gas from the police. The protest followed the publishing of the school calendar which allocated breaks from January to May of the following year, a development which was not well received by the students, who had just returned from another five-month break, raising concern that these lengthy breaks would cause them to fall behind in their coursework. According to reports, police later apologised for firing tear gas at the protesting students.
Expression
Concern as restrictive laws stifle expression
Over the past months, Malawi has seen cases of increasing arrests of citizens on allegations of insulting government officials, including the President. These arrests have been made under several laws that continue to restrict the right to freedom of expression, such as the Protected Flags, Emblems and Names Act; the Penal Code; the Electronic Transactions and Cyber Security Act; the Official Secrets Act; the Police Act and the Courts Act, among others.
In May 2022, 39-year-old Chidawawa Mainje was arrested and charged with cyber harassment after allegedly using obscene language to demonstrate that President Chakwera has done nothing to improve people's lives since he won the presidency. A week prior to Mainje's arrest, the police also arrested a 51-year-old man for allegedly insulting the Minister of Labour in his WhatsApp group chat. If found guilty, the two may face up to five years in prison or a $2,500 fine each.
According to the Center for Human Rights and Rehabilitation in Malawi, more than 15 people have been arrested for contravening the Electronic Transactions and Cyber Security Act 2016 by speaking ill of government officials and associates since Chakwera took power two years ago.
⚡#Malawi 🇲🇼: journalist Gregory Gondwe was arrested earlier today and his material seized at his home. Police is looking into one of his sources. RSF strongly condemns these grave violations of press freedom and calls for the journalist's immediate release.#FreeGondwe pic.twitter.com/AgiMsn0b2G

— RSF (@RSF_inter) April 5, 2022
Journalist detained over article
In April 2022, Malawian police arrested journalist Gregory Gondwe, after his publishing an article that exposed corruption by the country's Attorney-General in relation to his approval of payment to a businessman for contracts that were previously cancelled due to alleged fraud. Gondwe was arrested and detained for about six hours as the police demanded that he reveal his sources for the published article. The security forces also invaded Gondwe's office and confiscated his cell phone and laptop, forced him to disclose his passwords, and then returned his devices the following day.
According to the Committee to Protect Journalists, the search warrant carried out by the police accused Gondwe of spamming, pertaining to the illegal transmission of information online, under the Electronic Transaction and Cyber Security Act of 2016, which carries a fine of 2 million Malawian kwacha (about US$2,500) or imprisonment of up to five years.
After his release, Attorney-General Thabo Chakaka-Nyirenda apologised for the arbitrary arrest of Gondwe and confiscation of his electronic gadgets.
Cabinet Ministers verbally attack journalist
On 6th April 2022, during a press conference dubbed "Government Faces The Press," Minister of Energy Ibrahim Matola verbally attacked MIJ FM Journalist Cathy Maulidi after the journalist inquired about the government's plans regarding fuel prices. Matola also went further to publicly vilify the journalist, calling her an agent of the opposition.
In a statement signed by Teresa Ndanga, the chairperson of the Malawi Chapter of the Media Institute of Southern Africa (MISA), the media body also referenced a similar incident where Sosten Gwengwe, Minister of Finance and Economic Affairs, threatened to leave an interview on 23rd March 2022 over a related query and implied that journalist Maulidi had been sent by someone else to interrogate him. Ndanga noted that it is quite troubling to see cabinet members who are tasked with preserving the Constitution leading the way in breaching the very rights they are supposed to defend.
She stated:
"These and several other instances of media suppression, online and offline attacks on journalists and critical voices are stifling media freedom, freedom of expression, and other legal forms of dissent, which is very sad for our democracy".