Political dissident from Laos finds refuge as ethnic Hmong indigenous people remain at risk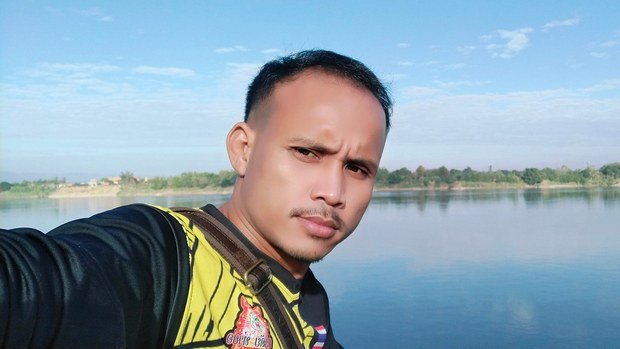 Civic space remains 'closed' in Laos in ratings published by the CIVICUS Monitor in December 2021. The rights to freedom of expression, association and peaceful assembly remained severely restricted, and the state exercised strict control over media and civil society.
In recent months the government has continued to repress its people, both inside the country and outside its borders. An exiled Lao dissident has sought refuge in Canada after he was arrested in Thailand and threatened with deportation. The Hmong community continued to face state-sponsored discrimination, amidst an increased push for foreign investments in the Xaysomboun region. December 2021 marked nine years since human rights defender Sombath Somphone was forcibly disappeared.
Association
Lao political dissident finds refuge in Canada
Khoukham Keomanivong, a political dissident and refugee arrived in Canada in March 2022 to find refuge with the support of the United Nations refugee agency and human rights groups.
Khoukham was at risk of being deported back to Laos. He was arrested in Thailand on 29th January 2022 for overstaying his visa and convicted in a closed-door trial days later. However, with the help of a human rights lawyer he was released on bail.
He was one of the founders of Free Laos, an informal group of Lao workers in Thailand pushing for human rights in the country. Khoukham, however, stated that he had halted his political activities when he was recognised as a refugee by the United Nations High Commissioner for Refugees (UNHCR). However, Thailand is not party to the 1951 Refugee Convention and has deported asylum seekers as illegal immigrants. He said that previous stories of his work surfaced online and were reported to authorities, leading to his arrest.
As previously documented, the Lao government has cracked down on Lao dissidents outside the country. In March 2016, activists Lodkham Thammavong, Soukane Chaithad and Somphone Phimmasone were arrested for participating in a protest outside the Lao Embassy in Thailand. They were later convicted and sentenced to 12 years, 18 years and 20 years respectively.
Civil society mark nine years of Sombath's disappearance
Nine years ago, civil society leader Sombath Somphone disappeared in Laos - with agents of the country's one-party government widely believed to be responsible for his kidnapping. Now, his wife, Ng Shui Meng, has released a book documenting his work and his disappearance. pic.twitter.com/H6SumnsRSQ

— Radio Free Asia (@RadioFreeAsia) December 16, 2021
On 15th December 2021, nine years after Sombath Somphone was forcibly disappeared, 59 organisations collectively called on the Lao government to deliver justice for his family. The organisations condemned the government's continuing failure to resolve the case and its refusal to meet with Sombath's wife for years. They further called on Laos to ratify the International Convention for the Protection of All Persons from Enforced Disappearance and ensure compliance within its domestic framework.
As previously documented, Sombath was abducted in December 2012 after he criticised the government on land deals which risked leaving thousands homeless in Laos. Despite international pressure, there has been no credible investigation into his disappearance.
Sombath's wife and human rights defender Shui Meng Ng published 'Silencing of a Laotian Son: The Life, Work and Enforced Disappearance of Sombath Somphone' which commemorated his legacy and discussed his disappearance. The book was launched in Bangkok, Thailand on 14th December 2021.
In a letter she wrote on Christmas Day 2022, Shui Meng shared that she wrote the book because she wanted future generations in Laos to learn about Sombath's life and contributions, and in an effort to ensure that his disappearance did not negate this legacy. She shared that it was also to remind Sombath that she continues to wait for his return.
Hmong community face renewed threats
In December 2021, The Unrepresented Nations and Peoples Organization (UNPO) raised concerns over the welfare of the ChaoFa Hmong people, after the Prime Minister urged officials to improve security measures in the Xaysomboun region. In a conversation with the region's officials, Prime Minister Phankham Viphavanh said that security in the province should be enhanced to promote local economic development and to attract foreign investments, and urged the officials to address all sources of insecurity to attract investments.
UNPO highlighted how security measures would further discriminate against ethnic minorities, particularly the Hmong people who live in the province. It noted that the Prime Minister's announcement has led to a crackdown on civil society on the ground and the prohibition of travel to the province. UNPO argued that the escalation of violence against the Hmong community has often coincided with the increase in economic development. In the past two years, 36 investment projects have reportedly been approved in the Xaysomboun province.
As previously documented, the Hmong people have faced systemic discrimination from the Laotian government since the Vietnam War, when they were recruited by American forces. The UNPO have argued that these violations, which have included enforced disappearances, denial of economic, social and cultural rights and arbitrary detentions, constitute genocide as they threatened the existence of the Hmong people. The Hmong have also faced reprisals for cooperating with United Nations mechanisms.
Peaceful assembly
Shots fired during workers' protest
On 30th January 2022, Lao military officers fired their rifles in the air to try to disperse a protest by Chinese workers in Khammouane Province. The workers, who were hired by the Zing An Construction Company, were protesting the company's failure to pay them for their work.
The workers were scheduled to be repatriated to China once the dormitory project for the company Sino-Agri Potash Co. Ltd had been completed. However, the COVID-19 pandemic increased the costs of repatriation, and Zing An allegedly refused to pay the increased costs. It was also reported that they had not paid the workers for the two months they spent at the site after the completion of the project.
During the protests, the workers blocked access to the dormitory and asked Sino-Agri Potash for their help in getting Zing An to pay their repatriation costs and wages. The military claimed that by the time they arrived the situation had worsened and that they only fired shots as a last resort.