North Korea: New restrictive law on language issued while regime punishes access to foreign media, international calls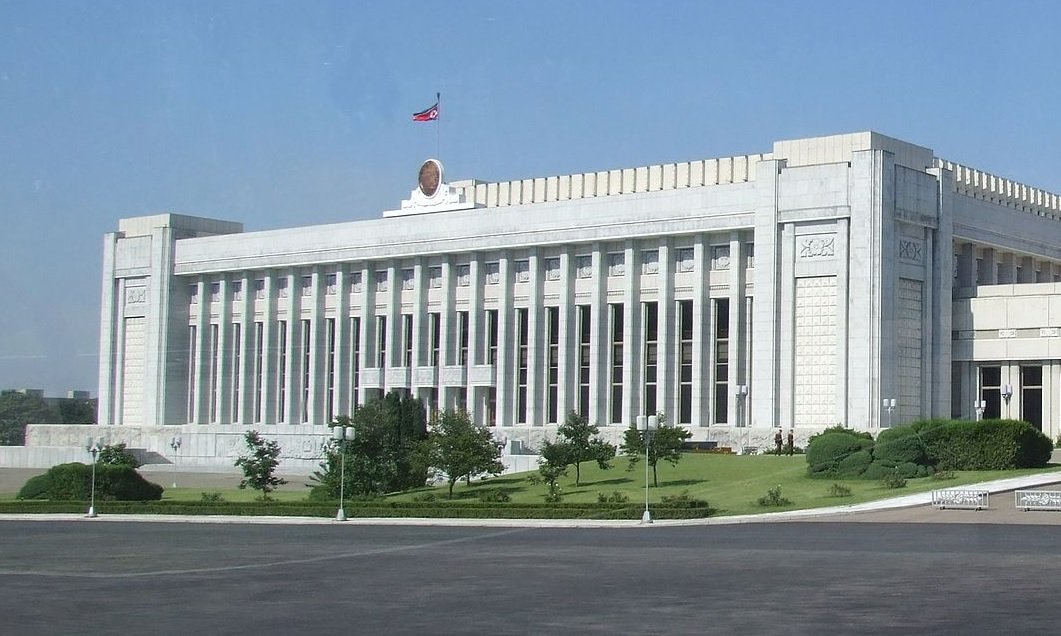 North Korea is one of the world's most repressive states, where civic space is rated 'closed' by the CIVICUS Monitor. The government restricts all civil and political liberties for its citizens, including freedom of expression, peaceful assembly, association and religion. It prohibits all organised political opposition, independent media, civil society and trade unions.
In January 2023, Human Rights Watch reported that the government responded to the COVID-19 pandemic with deepened isolation and repression, increased ideological control, and by maintaining fearful obedience of the population through threats of torture, extrajudicial executions, wrongful imprisonment, enforced disappearances and forced hard labour. Collective punishment is also used to silence dissent.
Amnesty International reported that in 2022 there was an increased military presence along the border and the installation of CCTV cameras and motion detectors, making it more difficult for information to enter the country. The group also said that extreme anxiety and fear was pervasive among people who were at risk of being detained for political reasons and charged with anti-party or anti-state crimes. Four political prison camps (kwanliso) remained in operation, although their existence was denied by the authorities. Up to 120,000 detainees were believed to be held and subjected to forced labour, torture and other ill-treatment.
In February 2023, a report by the UN Office of the High Commissioner for Human Rights focused on North Korea's horrendous human rights record, the bleak prospects for criminal accountability for serious rights violations, and the need for "fresh, creative strategies" to address these problems. In March 2023, a report published by the UN vividly detailed the ongoing suffering of victims of enforced disappearance and abduction in North Korea. It highlighted the severe and sustained psychological harm and emotional suffering, as well as the economic impact that such violations have had on their lives.
In April 2023, the United Nations Human Rights Council adopted a resolution condemning the North's human rights violations. The resolution submitted by Sweden on behalf of the European Union was adopted unanimously on 4th April 2023 during the 52nd regular session of the UN Human Rights Council.
The resolution was co-sponsored by South Korea and, among other issues, condemned the denial of the "right to freedom of opinion, expression and association, including the freedom to seek, receive and impart information and ideas of any kind, regardless of frontiers, both online and offline, which is enforced through all-pervasive and severe restrictions, including an absolute monopoly on information and total control over organised social life, and arbitrary State surveillance that permeates the private lives of all citizens, and which has been exacerbated by a further tightening of restrictions ostensibly justified as measures to prevent COVID-19".
Since early 2023, there have been reports of a new restrictive law passed that criminalises speaking in South Korean, with 20 individuals punished, while a family was arrested after a phone call to South Korea. The regime has continued to punish those accessing foreign media, while journalists were called on to be a propaganda tool.
Expression
New law criminalises using or spreading South Korean vocabulary or language style
The Pyongyang Cultural Language Protection Act was adopted by Decree No. 19 of the Supreme People's Assembly on 18th January 2023. The law is made up of five chapters and 65 articles.
Article 6 of the law states that "the State shall treat anyone who imitates or spreads the puppet language [a term referring to the South Korean language] as garbage contaminated with puppet culture and as criminals. Anyone, regardless of the seriousness of the matter, shall face serious legal sanctions, including the death penalty."
Articles 19 - 29, which are in Section 2 of the second chapter, set forth various bans on the use and spread of South Korean style language.
Article 58 of the law (The Crime of Using the Puppet Language) states that "any person found to be speaking, writing, sending messages, or exchanging emails in the puppet language or creating printed materials, video recordings, compilations, pictures, photographs, or scrolls using the puppet language's writing style shall be sentenced to six years or more of reform through labour." The article goes on to stipulate that "if the severity of the crime is deemed high, the offender shall be sentenced to a lifetime sentence of reform through labour or the death penalty."
In Article 59 (The Crime of Propagating the Puppet Language), it states that "any persons found to be teaching the puppet language to others or circulating printed materials, video recordings, compilations, pictures, photographs or scrolls using the puppet language writing style shall be sentenced to ten years or more of reform through labor. If the severity of the crime is deemed high, the offender shall be sentenced to a lifetime sentence of reform through labour or the death penalty."
In April 2023, about 20 aspiring North Korean winter athletes were abruptly sentenced to three to five years of hard labour in prison camps after they were found to have used South Korean vocabulary and slang while playing a word game. The ice skaters and skiers, all high school graduates under the age of 25 from Ryanggang province, were publicly disgraced at a square in Hyesan on 3rd April 2023. The incident happened during winter training for promising athletes from all over the province that was held in Samjiyon, a recently finished resort town.
Family arrested after phone call to South Korea
The regime has blocked communication with the outside world. According to Amnesty International, access to and use of international mobile phone services are tightly restricted across the country and overseas calls by citizens are almost completely blocked.
In February 2023, Radio Free Asia reported that authorities had arrested a family of four after one of them was caught making banned telephone calls to her child in South Korea. According to the report, authorities caught the mother in the act of calling her child, who had escaped to the South. Witnesses saw police drag the three other family members out of their home and arrest them, even though they were not present at the scene of the call.
As previously documented, North Korea crafted legislation in 2015 against people who talk on the phone with the outside world, adding the "crime of illegal international communications" (Article 222). Specifically, the law calls for up to a year in a labour brigade or up to five years in a labour camp for those caught engaging in illegal international communications.
Regime continues to criminalise access to foreign media
The North Korean regime has sought to prevent access to foreign media in the country, especially from South Korea. As previously documented, in 2020, North Korea introduced the Rejection of Reactionary Thought and Culture Act, which lays out punishments for various cultural offences. The law calls for sentences of five to fifteen years of forced labour for those caught watching, listening to or storing South Korean films, recordings, compilations, books, songs, drawings or photographs, as well as for those caught importing or distributing songs, drawings, photographs or designs that reflect South Korean culture.
In February 2023, Radio Free Asia reported that the regime threatened to punish parents if their children are caught watching foreign media, suggestive dancing or talking like a South Korean, even if it is their child's first offence. The threats were issued during weekly meetings of neighborhood watch units nationwide.
In May 2023, NK Daily reported that two teenagers in Sinuiju were arrested and detained for watching South Korean films. They were caught with an SD card containing the films as well as possessing a notetel (short for "notebook television," referring to Chinese-produced portable media players). The brothers were then taken away to a police detention centre, where they were interrogated.
Journalists called on to be propaganda tool
North Korea tightly controls information and strictly prohibits independent journalism. In April 2023, North Korea held a rare conference of the Journalists Union of Korea (JUK) for the first time in 22 years to discuss ways to strengthen state-controlled media's role as a propaganda tool to "maximise the effectiveness of indoctrination and ideological penetration," state media reported.
The authorities urged journalists who attended the conference to "become loyal spokespersons for the Party Central Committee" and "active propagandists of party policies". JUK Central Committee Chairman Pak Tong Sok underscored that state media must influence all North Koreans to follow the "absolute truth" of North Korean leader Kim Jong Un's teachings and policies.
North Korea is rated the world's worst among 180 countries in the press freedom index published by Reporters Without Borders (RSF) in May 2023. RSF said that The Korean Central News Agency (KCNA), the government's official mouthpiece, is the only permitted news source for North Korea's media. A few foreign press agencies are officially present in the country but operate under close surveillance, which impairs their reporting ability.