North Korean authorities have used the pandemic to increase border security and further repress citizens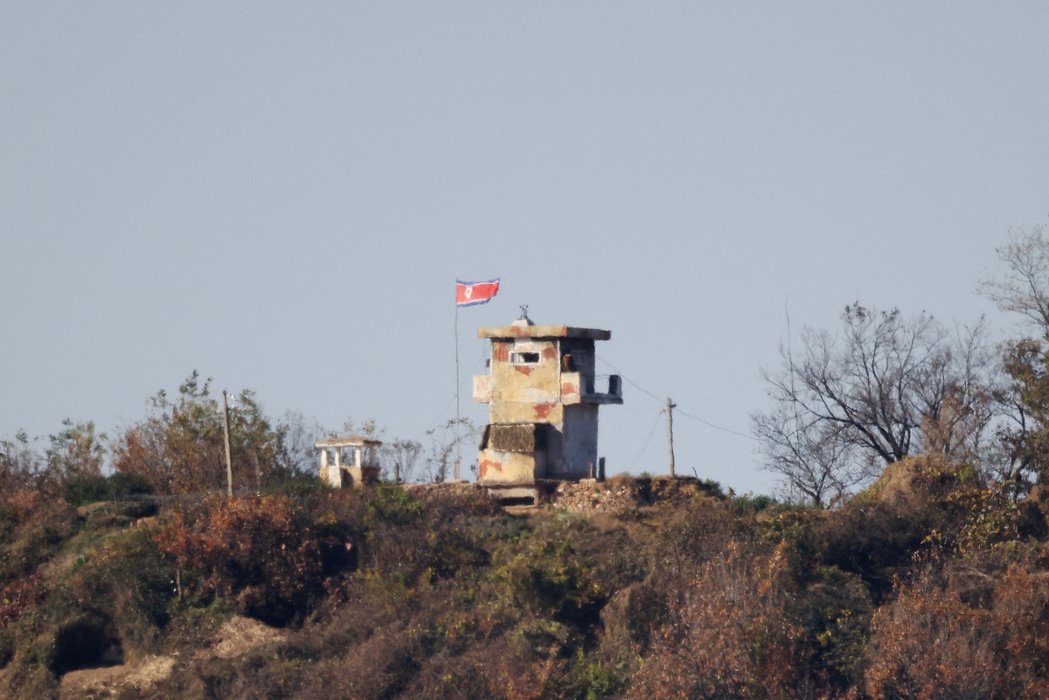 North Korea is one of the world's most repressive states, where civic space is rated 'closed' by the CIVICUS Monitor. The government restricts all civil and political liberties for its citizens, including freedom of expression, peaceful assembly, association and religion. It prohibits all organised political opposition, independent media, civil society and trade unions.
According to a UN report, the country has remained isolated from the outside world since the country's self-imposed COVID-19 restrictions in January 2020, which have included border closures and led to the departure of all international humanitarian staff from the country.
There has been a lack of reliable and verifiable information coming out of the country on the extent of the COVID-19 pandemic and its impact on the people. This may, in part, be owing to the capacity of the State to test people and provide reliable data. It is also the result of the impact of new domestic measures on freedom of expression, including access to information, harsh restrictions on freedom of movement and the sharp fall in the number of escapees leaving the country.
In September 2022, UN Secretary-General Antonio Guterres said that North Korea has increased its repression of the rights and freedoms of its people and that the U.N. Security Council should consider referring the country to the International Criminal Court for possible crimes against humanity. The report to the UN General Assembly said there has been no progress in ensuring accountability for human rights violations in the country and cited previously documented instances that may amount to crimes against humanity.
There have been ongoing reports of civic space violations in recent months. The authorities have continued to monitor cell phones at the border and crack down on foreign video content from South Korea, imposing heavy prison sentences on offenders. Human rights groups have also reported the government has substantially increased security along its northern border, using COVID-19 as the justification.
Association
Security increased across border using pandemic as justification
North Korea: Covid-19 Used as Pretext to Seal Border https://t.co/BwTKGNgfso

— Human Rights Watch (@hrw) November 17, 2022
According to a Human Rights Watch report in November 2022, the North Korean government has substantially increased security along its northern border, using COVID-19 as the justification, further restricting travel and trade.
HRW said that the authorities have imposed excessive and unnecessary COVID-19 measures since January 2020. Saying they were necessary to contain the coronavirus, the authorities have built or upgraded fences, guard posts, patrol roads and other infrastructure on the border. The increased border security has almost entirely stopped unauthorised cross-border economic activity, which has contributed to severe shortages of food, medicine and other necessities. They have also greatly reduced attempts by North Koreans to seek asylum abroad, violating the right to freedom of movement.
The group has been analysing satellite imagery covering over 300 kilometres of the northern border, which extends over 1,300 kilometers, comparing security infrastructure there before and after the start of the COVID-19 pandemic. Preliminary analysis indicates that, since early 2020, the authorities have constructed new primary fences in several areas, set up secondary layers of fencing, upgraded pre-existing primary fences, improved or widened patrol paths and built new garrisons, watchtowers and guard posts along the border.
Lina Yoon, senior Korea researcher at HRW said: "The North Korean government used purported COVID-19 measures to further repress and endanger the North Korean people." She added: "Kim Jong Un has been using the pandemic to further seal off North Korea from the world and restore the government's complete control over imports and distribution of food and other products. But as North Koreans know from the past, solely state-run distribution of food and essential goods only entrenches repression and can lead to famine and other catastrophes."
Expression
Controls and monitoring of the use of cell phones at the border
North Korea's Ministry of State Security has recently begun inspecting cell phones of people walking on the streets of North Korea's border region. https://t.co/HGCaibHlaN pic.twitter.com/TIoxpRtov6

— The Daily NK (@The_Daily_NK) September 30, 2022
The government has continued to monitor the use of cell phones and continued its crackdown of foreign cell phones.
In September 2022, Daily NK reported that agents of the North Korea Ministry of State Security were inspecting cell phones of people walking on the streets in North Korea's border region and checking meticulously for 'seditious' music and videos on their phones.
Since the outbreak of COVID-19, the North Korean authorities have been trying to stamp out the use of Chinese-made mobile phones, which are capable of communicating with the outside world. But more recently, the authorities have been seeking to tighten control over people by inspecting North Korean-made mobile phones as well.
There were also reports in the same month that security personnel have also begun forcing residents of the China-North Korea border region to sign written oaths pledging never to use foreign-made mobile phones. The written oath includes not only the pledge not to use Chinese-made mobile phones, but also a promise to promptly alert relevant security organisations when they discover somebody else using a Chinese-made phone, along with a warning that violators face criminal punishment.
20 people tried for watching and distributing South Korean films
According to Daily NK, North Korea subjected about 20 people to a public trial in Sariwon, North Hwanghae Province, for watching, listening to, distributing or selling South Korean films, TV programmes and music. The accused were stood before a public trial at a sports stadium in Sariwon on 13th August 2022.
The 20 or so individuals included two students from Sariwon University of Technology, five students from Kye Ung Sang Sariwon University of Agriculture, and four students from Ri Kye Sun Sariwon University of Education, as well as two high school students. The public trial lasted for two hours and was attended by students from Sariwon's universities and high schools.
The trial focused on two Sariwon University of Technology students in particular, criticising how they had copied hundreds of "impure recordings" to USBs and SD cards for distribution and sale, despite the fact they had been caught and punished before.
The two students were sentenced to 15 years of forced labour while the others were sentenced to seven to ten years of forced labour for consuming the South Korean material.
North Korea enacted the law to eradicate "reactionary thought and culture" in December of 2020. The law calls for sentences of five to fifteen years of forced labour for those caught watching, listening to or storing South Korean films, recordings, compilations, books, songs, drawings or photographs, as well as for those caught importing or distributing songs, drawings, photographs or designs that reflect South Korean culture.
Teenagers executed for watching films
North Korea has publicly executed two teenagers by firing squad – for watching and distributing South Korean movies. According to Radio Free Asia (RFA) the execution took place in October 2022 at an airfield in the city of Hyesan, on the border with China
RFA said that the teenagers estimated to be 16 or 17 were put in front of the public, sentenced them to death, and immediately shot them while terrified residents, were forced to watch.
Such executions are rare in North Korea, but not unheard-of. Authorities will typically use executions to terrify people into behaving in the way they want them to. The executions occurred about a week after authorities held public meetings to tell the public that they were going to get tough on crimes involving foreign media, especially from South Korea.