North Korean citizens punished severely for using mobile phones and watching foreign films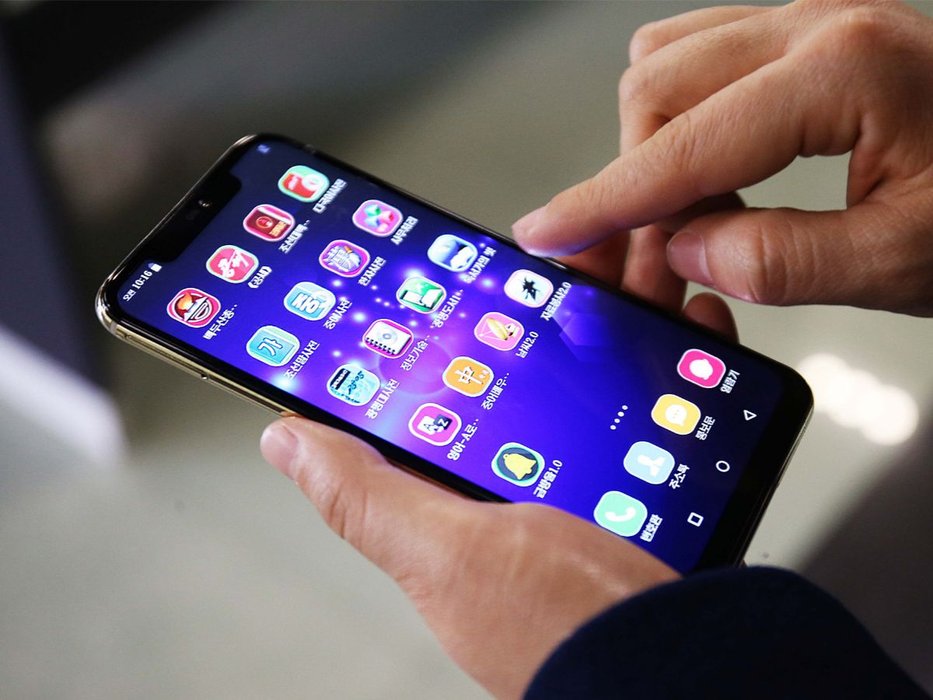 The civic space in North Korea remains 'closed' in ratings issued by the CIVICUS Monitor in December 2021.
North Korea is one of the most repressive countries in the world. The government bans independent media, civil society organisations and trade unions, and systematically denies all fundamental freedoms, including freedom of expression, public assembly, association and religion. Fear of collective punishment is used to silence dissent.
Ruled by the authoritarian leader Kim Jong Un, the government responded to international challenges and the COVID-19 pandemic in 2021 with deepened isolation and repression and maintained fearful obedience in the population through threats of execution, imprisonment, enforced disappearances and forced hard labour in detention and prison camps.
The UN General Assembly in December 2021 passed by consensus a resolution condemning North Korean human rights violations, marking the 17th year in a row that such a resolution was passed by the assembly. Similar in content to those adopted yearly since 2005, the resolution addressed "gross" human rights violations in the North including torture and other inhuman punishments of its citizens, the existence of political prison camps and severe restrictions on freedom of thought of North Koreans in online and offline spaces.
In recent months, the authorities have sentenced to death and executed individuals for smuggling, watching and distributing South Korean films. Hundreds have been arrested for using Chinese mobile phones and there are severe punishments for international callers in the China-North Korea border region.
Expression
Man sentenced to death for smuggling film
In November 2021, Radio Free Asia reported that North Korea had sentenced to death a man who smuggled and sold copies of the Netflix series "Squid Game" after authorities caught seven high school students watching the Korean-language global hit show.
The smuggler is said to have brought a copy of Squid Game into North Korea from China and sold USB flash drives containing the series. Sources said his sentence would be carried out by firing squad. A student who bought a drive received a life sentence, while six others who watched the show have been sentenced to five years hard labour, and teachers and school administrators have been fired and face banishment to work in remote mines.
The arrest of the seven students marks the first time that the government is applying the newly passed law on the "Elimination of Reactionary Thought and Culture" in a case involving minors, according to the source. The law, promulgated in 2020, carries a maximum penalty of death for watching, keeping or distributing media from capitalist countries, particularly from South Korea and the U.S.
Hundreds arrested for using Chinese mobile phones
According to Daily NK's, North Korean authorities cracked down on users of Chinese-made mobile phones in 2021 and hundreds of people were arrested by the Yanggang Province branch of the Ministry of State Security.
In a report published on 14th December 2021, the news outlet found that most of those arrested were women in their 20s to 40s who were sent to labour camps or political prison camps after being detained and questioned. Suspects were subjected to torture or ill-treatment by investigators and guards during their questioning in detention too, including being hung from the ceiling, given electric shocks and exposed to heat and cold. Sexual assaults also frequently take place.
Severe punishment for international callers in China-North Korea border region
On 28th January 2022, the authorities announced they would severely punish those who talk on the phone with people in South Korea. The Ministry of State Security issued an order to its provincial branch in Yanggang Province calling for "merciless" treatment of people who use Chinese-made mobile phones.
In a meeting of the Yanggang Province branch of the Ministry of State Security, officials discussed the arrest and punishment of each and every Chinese-made mobile phone user who had managed to evade the authorities' mop-up operation in the border region over the last several years. In particular, the meeting called on officials to "unconditionally" send people caught talking with persons in South Korea to forced labour camps, along with their accomplices, regardless of the reason.
North Korea crafted legislation in 2015 against people who talk on the phone with the outside world, newly establishing the "crime of illegal international communications" (Article 222). Specifically, the law calls for up to a year in a labour brigade or up to five years in a labour camp for those caught engaging in illegal international communications.
Couple arrested and branded as political criminals for using foreign mobile phones
On 23rd February 2022, a couple from Samsu County, Yanggang Province, who were arrested by North Korea's Ministry of State Security (MSS) for using foreign mobile phones, were branded "political criminals."
According to Daily NK, they were caught through the MSS surveillance network and stood trial on 9th February. The trial was conducted at the Samsu County Cultural Centre and presided over by MSS officials and members from the "non-socialist and anti-socialist unified command." Once the verdict was delivered, the MSS determined the couple's punishment.
Daughter of high-ranking official executed for watching and distributing South Korean videos
On 1st March 2022, it was reported that the daughter of a high-ranking cadre had been publicly executed for watching and distributing South Korean films, soap operas and entertainment programmes.
According to a Daily NK source in South Pyongan Province, a young woman in her 20s along with her boyfriend were publicly shot in Munhwa-dong, Pyongsong, in mid-January 2022. The woman was the daughter of the head of the political department of the South Pyongan Province branch of the Ministry of State Security (MSS).
According to the judgment handed down at their public trial, the couple imported a computer from China to copy the videos. They were also crafting a plan to engage in professional distribution activities by copying videos and printed materials from overseas, operating a photo studio with photo editing and printing equipment as a front.
Under Article 27 of the law to eradicate "reactionary thought and culture", individuals can face five to 15 years of correctional labour for watching, listening to or possessing "films, recordings, publications, books, songs, drawings or photos from South Choson [South Korea]" and life sentences of correctional labour or even death for individuals who import and distribute such materials.
Association
People's movement restricted even further
North Korea has recently increased restrictions to movement inside the country by making the travel certification process more complicated.
In principle, North Korea has banned movement outside one's city or county of residence. To travel, they need either a "business trip certificate" or a "travel certificate." Business trip certificates are issued by a person's workplace or neighbourhood office, while travel certificates are issued only when there are marriages or deaths in their immediate lineage.
But things began to change after the COVID-19 pandemic emerged in 2020. This is when the authorities began requiring administrators to sign the certificates. Residents needed to provide a specific reason and get signatures from the head of the 'inminban' (people's units), head of the neighbourhood office, the police officer in charge and the security official in charge, and finally from the people's committee and relevant branches of the Ministry of Social Security and Ministry of State Security. They also needed a "check-up verification" that proved they carried no diseases.
In January 2022, the authorities in Hoeryong issued an order through the city's 'inminban' declaring new changes to the process for issuing the certificates residents need to travel to other regions.
Those travelling now require signatures from the deputy chiefs of the relevant branches of the Ministry of Social Security and Ministry of State Security, the deputy head of the Political Department, the head of the Political Department and, finally, the director of the local Emergency Anti-epidemic Division.