Nicaragua: prosecution and conviction of several political prisoners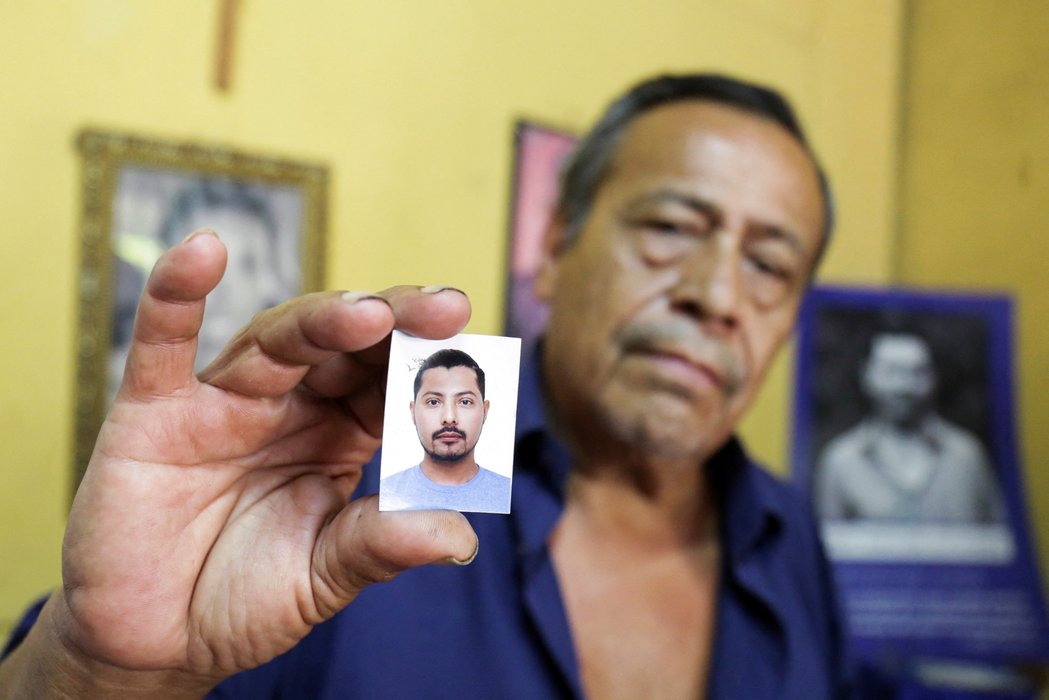 Association
🚨🚨 INICIA FARSA JUDICIAL EN EL CHIPOTE.
👉 INFORMACIÓN EN DESARROLLO#SonJuiciosNulos#SonInocentes pic.twitter.com/AxnTmU2gFX

— Cenidh (@cenidh) February 1, 2022
In January and February 2022, Nicaraguan authorities resumed the prosecution of political prisoners, holding "express" trials marred by procedural irregularities. The hearings of political detainees were held outside of the courts, within the Directorate for Judicial Assistance (DAJ) in the "Nuevo Chipote" jail. The trials lasted only a few hours and resulted in convictions for the accused. The Centro Nicaragüense de Derechos Humanos (Nicaraguan Centre of Human Rights - CENIDH) alerted that while the hearings were meant to be public, family members were not able to attend. They also reported heavy police deployment outside the DAJ facility.
According to a statement from the Public Prosecutor's Office, published on 31st January 2022, the detainees were indicted under the Sovereignty Law (No. 1055), as well as the Constitution and other criminal laws. The statement accuses them of undermining peace and security and of promoting terrorist acts and an "attempted coup" in 2018. Over 40 political prisoners are facing prosecution, including human rights defenders, leaders from across the political spectrum, journalists, business leaders, students and diplomats.
Opposition group Alianza Cívica (Civic Alliance) issued a statement listing the illegalities in these judicial proceedings, such as the lack of warrants and judicial orders for many of the arrests, the disappearance of political prisoners for several months, the failure to provide them with an opportunity for appropriate legal defence, the secret hearings held during the proceedings, among others. "Nobody should be confused. These are not trials," CENIDH president Vilma Núñez told the Associated Press. "These are repressive farces that the regime uses to issue convictions and continue to intimidate the people."
La Fiscalía de 🇳🇮, afín a Ortega, condena por conspiración a la mítica exguerrillera sandinista Dora M. Téllez y al líder estudiantil que se le encaró en 2018, Lesther Alemán. También a Ana M. Vigil que en el acta escribió "soy presa política" ✍🏻@PiruloAr https://t.co/RbjYtCPSbQ pic.twitter.com/U8xvS4DunI

— Lorena Arroyo (@lav_arroyo) February 4, 2022
While public information on these proceedings has been limited, civil society organisations confirmed that the following detainees have been prosecuted:
Donald Alvarenga, former Sandinista guerrilla fighter, was found guilty of "inciting hatred" on social media, under Law 1055 and the Cybercrimes Law, on 13th January 2022. He was sentenced to 12 years in prison, eight for "conspiracy to undermine national sovereignty" and another four for "spreading false information".

Douglas Cerros Lanzas was also found guilty, on 27th January 2022, of "conspiracy" and "spreading false information" on the basis of the Cybercrimes Law and Law 1055.

Yader Parajón, brother of student activist Jimmy Parajón who was killed in May 2018, was detained for his activism demanding justice for victims of government repression. He was found guilty of "conspiracy to undermine national integrity" on 2nd February 2022.

Yaser Muhamar Vado, Sandinista dissident, was found guilty of"conspiracy to undermine national integrity" and convicted during the same hearing as Parajón.

Dora María Téllez, Sandinista dissident and leader of opposition group Unamos, was convicted on 3rd February 2022. According to news reports, her trial lasted a little over three hours and among the evidence against her were Twitter posts she had shared. Prosecutors requested a jail term of up to 15 years.

Miguel Mora, former presidential candidate, journalist and founder of 100% Noticias, was convicted on 4th February 2022. Similar to Téllez and Alemán, prosecutors asked for a sentence of 15 years in prison.

Maria Fernanda Flores, former First Lady during the term of former President Arnoldo Alemán, was found guilty on 4th February 2022. Prosecutors are seeking a jail term of up to 8 years.
As previously reported on the CIVICUS Monitor, there have been several denunciations of ill-treatment and torture of political prisoners in Nicaragua. These reports have continued in this period. On 31st January 2022, the Inter-American Commission on Human Rights (IACHR) issued a statement saying that they had received information about deplorable conditions for prisoners held in "el Chipote." These included lack of drinkable water, food, access to medication as well as inhuman and cruel treatment. The IACHR highlighted the situation of women political prisoners, who continue to face reprisals such as prolonged isolation, threats and constant interrogations.
Closure of religious and academic organisations
#Pronunciamiento sobre la reciente cancelación de personerías jurídicas y reducción presupuestaria en #Nicaragua 📝

👉🏽Suscrito por movimientos latinoamericanos de Venezuela, Costa Rica, Bolivia, El Salvador y Argentina.

¡A la libertad por la Universidad! pic.twitter.com/kODTnbzp3Q

— Coordinadora Universitaria - Democracia & Justicia (@CudjNicaragua) February 3, 2022
On 2nd February 2022, the National Assembly of Nicaragua cancelled the legal status of 14 civil society organisations and universities. Many of the organisations that had their status cancelled are associations linked to the Catholic church, particularly the Estelí dioceses. Among the universities affected are the Politécnica de Nicaragua (Upoli), considered a bastion of the 2018 anti-government protests, and the Católica Agropecuaria del Trópico Seco (Ucatse).
Sandinista lawmaker Filiberto Rodríguez, who proposed the cancellation, argued that these organisations violated General Law 147 on Non-Profit Legal Entities by making a profit out of their activities. A government report also alleged that the organisations had failed to comply with oversight and reporting requirements, and that they had violated laws on money laundering. The cancellation was approved with 75 votes in favour and none against. Moments after this vote, two other professional associations had their legal status revoked.
Student organisations Alianza Universitaria Nicaragüense (AUN), Movimiento UNA, Alianza de Jóvenes y Estudiantes nicaragüenses (AJEN) and Movimiento Estudiantil 19 de Abril rejected the attacks on academia with a statement that said:
"Education has suffered the onslaught of this regime that seeks to hegemonise higher education, to control academic freedom and the freedom of thought of young people in these universities."
Expression
Global study documenting #sexualharassment in #newsrooms has been released today by @NewspaperWorld Women in News & @CityUniLondon: On average, 41% of #women #media professionals have experienced verbal and/or physical sexual #harassment in the workplace. https://t.co/GJXr9T9Hqc

— Women in News (@WomenInNews) January 26, 2022
On 26th January 2022, WAN-IFRA Women in News released their global research on Sexual Harassment in The Media 2021. According to their findings, Nicaragua and El Salvador are the two countries in Central America with the highest rates of sexual harassment among media professionals. On average, 74% of women in media in Central America have experienced verbal sexual harassment, and more than 40% have experienced physical harassment. The organisation's data showed that women are disproportionately affected, experiencing sexual harassment at least four times more than men. The research claims that 80% of women do not report harassment for fear of losing their jobs or reprisals.