Myanmar junta continues to arrest, torture activists despite global outrage around executions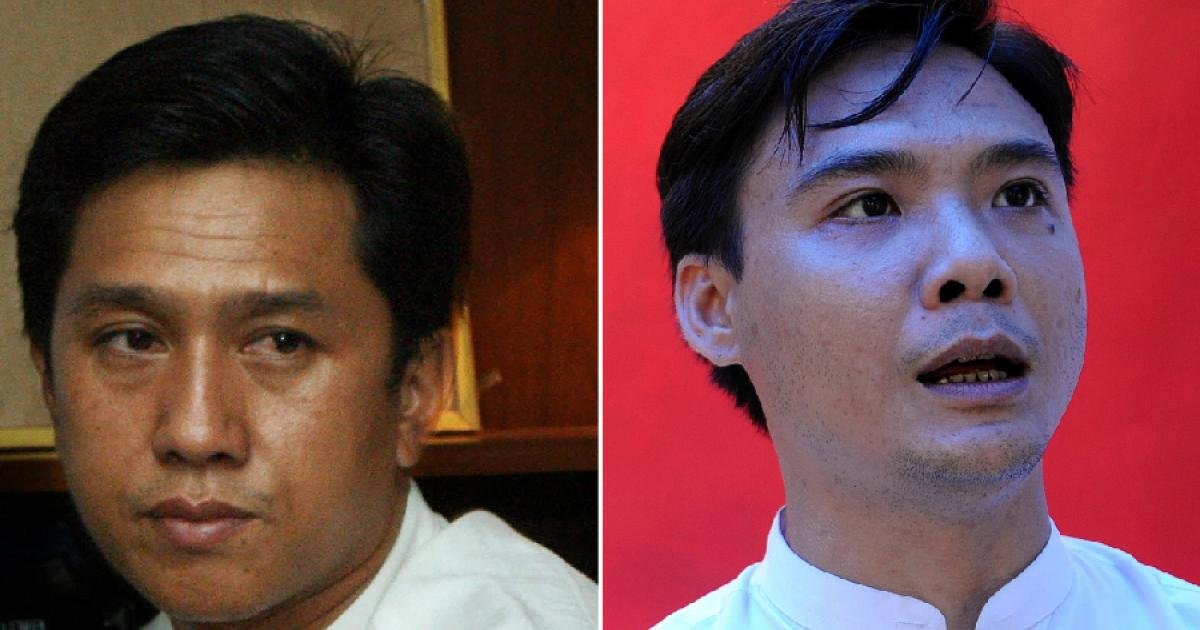 Violations of civic freedoms by the military junta continue to be documented in Myanmar, which is rated as 'repressed' by the CIVICUS Monitor.
In June 2022, during the 50th Session of the Human Rights Council, Michelle Bachelet, the former UN High Commissioner for Human Rights said the human rights situation in Myanmar has continued to decline rapidly and there are reasonable grounds to believe the commission of crimes against humanity and war crimes by the junta. Peaceful expressions of dissent are met with the continued use of arbitrary arrest and detention and former detainees have reported the frequent use of torture and ill-treatment in military bases, police stations and other places of detention.
In the same month, Tom Andrews, UN Special Rapporteur on the situation of human rights in Myanmar released a report which found that the military junta has brutally attacked and killed children and systematically abused their human rights.
The Independent Investigative Mechanism for Myanmar, said in August 2022 that crimes against humanity continue to be systematically committed in Myanmar, with ongoing conflicts severely impacting women and children, according to the evidence gathered to date. The available information indicates that sexual and gender-based crimes, including rape and other forms of sexual violence, and crimes against children have been perpetrated by members of the security forces and armed groups. According to their report, children in Myanmar have been tortured, conscripted and arbitrarily detained.
In August 2022, following the execution of four activists (see below), the ASEAN Parliamentarians for Human Rights urged the Association of Southeast Asian Nations (ASEAN) to step up pressure on the military junta including imposing targeted sanctions and travel bans in the region on junta leader Min Aung Hlaing and other officials and publicly engage and recognise the National Unity Government of Myanmar (NUG). However, there has been a lack of action.
According to the Assistance Association for Political Prisoners (Burma), as of 13th September 2021, a total of 12,372 people are currently under detention and 1,463 are serving sentences. A total of 2,273 people, pro-democracy activists and other civilians, have been killed through military crackdown following pro-democracy movements.
In recent months, the junta executed four activists leading to global outrage, However despite this, reports of torture of detainees have persisted as well as the arrest, detention of lawyers as well as activists. A report published found that trade unions and civil society organisations are facing an existential threat. There have been ongoing anti-coup protests and arrests while journalists continue to remain at risk.
Association
Junta executes four democracy activists
On 23rd July 2022 the military junta reported the execution of four men in the country's first death sentences carried out in over 30 years. The men put to death were Phyo Zeya Thaw, a rapper and former lawmaker from the National League for Democracy (NLD) party, and Kyaw Min Yu, known as "Ko Jimmy," a prominent democracy activist. He was one of the leaders of the 88 Generation Students Group, veterans of the 1988 popular uprising against military rule. The other two were Hla Myo Aung and Aung Thura Zaw. All those executed were convicted after closed trials that fell far short of international standards.
The execution was met with global outrage from numerous countries including the US, EU, Britain, Japan and Australia. Even ASEAN issued a rare, stinging rebuke of the military calling the executions "highly reprehensible" and destructive to regional efforts to de-escalate the crisis.
UN special rapporteur Thomas Andrews said he was "outraged and devastated" by the executions. "The widespread and systematic murders of protesters, indiscriminate attacks against entire villages, and now the execution of opposition leaders, demands an immediate and firm response by member states of the United Nations," he added.
Yadanar Maung, a spokesperson for Justice For Myanmar, said the executions amounted to crimes against humanity and called for further sanctions against the junta.
A military tribunal sentenced Ko Jimmy and Phyo Zeya Thaw to death on 21st January 2022 under Myanmar's overbroad Counterterrorism Law of 2014. Hla Myo Aung and Aung Thura Zaw were convicted in April 2021 for allegedly killing a military informant.
The junta then refused to return the dead bodies to their families or give any details on the executions. After the high-profile executions, fears have grown that the military junta could put dozens more political prisoners to death.
Report highlights torture of detainees to crush opposition to coup
@amnesty reports on human rights abuses in #Burma prison system under the #junta, described by one woman as "15 days felt like 15 years." Arbitrary violence includes torture, forced confessions, sexual violence, & conditions to cause psychological trauma.https://t.co/RAWfMHbLj9

— US Campaign 4 Burma (@uscb) August 3, 2022
In August 2022, Amnesty International published a briefing showing that the authorities in Myanmar's prisons and interrogation centres routinely subject people detained for resisting the 2021 military coup to torture and other cruel or degrading treatment.
The brief, based on interviews with former detainees, lawyers and experts, as well as on news reports, documents the horrific experiences of individuals from the moment they are arrested, through their interrogation and imprisonment, and after their release.
The organisation's research revealed how prison officials kicked and slapped detainees, and also beat them with rifle butts, electrical wires and branches of a palm tree. Detainees also allege they were psychologically tortured with death and rape threats to force confessions or extract information about anti-coup activities. Interrogators also committed sexual and gender-based crimes.
Lawyers arrested, interrogated and beaten
There have been continued reports of the arrest and detention of lawyers in recent months. On 29th June 2022, lawyer U Tin Win Aung, who had defended prominent Monywa protest leader Ko Wai Moe Naing, was arrested at Obo Prison along with lawyers U Thuta and Daw Thae Su Naing, who were defending other clients.
The lawyers had been attending trials in a special court in the prison. Tin Win Aung suffered multiple injuries in the interrogation that followed his arrest, including a broken arm. Fellow lawyers U Thuta and Thae Su Naing were also beaten during interrogation
Two other lawyers from Mandalay, Aung Min Thu and Daw Than Than Lwin, were arrested at their homes on 2nd July and lawyers Ko Soe Tun Tun Zaw and Ma Aye Mya Yupar from the Tun Law firm in Mandalay were arrested at their office on 9th July 2022. According to reports as of July 2022, the junta has arrested at least 42 lawyers since the coup.
Activist sentenced to seven years' jail
Ma Thae Su Naing, a CDM teacher and former president of Meiktila University's Students' Union, has been denied hospital treatment for over a week despite having one of her legs broken under military interrogation. She was arrested on Nov. 22 and accused of being a PDF leader. pic.twitter.com/Di3n9eUMoc

— DVB English (@DVB_English) November 30, 2021
Thae Su Naing, a member of Myanmar's Civil Disobedience Movement (CDM), was sentenced to seven years in prison by Meiktila Court in Mandalay region on 30th August 2022. The 24-year-old teacher was a former chairwoman of the Meiktila University Students' Union and taught in the local township.
Thae Su Naing was sentenced under Section 52 (A) of the Counter-Terrorism Law. Sentences under the law range from three to seven years. Thae Su Naing was arrested by the army at her home in Meiktila township in November 2021 and accused of being a People's Defence Force (PDF) leader and held for nine months before being sentenced.
Artist and former ambassador jailed for a year
BREAKING | Junta hands one-year prison sentence to former British ambassador, Myanmar husband

After being detained for more than a week, Vicky Bowman and Htein Lin are convicted in a military court of breaching the country's immigration lawshttps://t.co/BSXyjMCDT6

— Myanmar Now (@Myanmar_Now_Eng) September 2, 2022
Myanmar artist Htein Lin and his wife, the former British ambassador Vicky Bowman, were each sentenced to one year in prison on 2nd September after a secret trial. The couple were arrested on 24th August on immigration charges as they had resided outside of their registered address.
Htein Lin is one of Myanmar's most famous artists. He was imprisoned for more than six years under military rule in 1998 and is known for continuing his art while in detention, improvising with materials to create more than 1,000 works. Bowman was the UK ambassador to Myanmar from 2002-2006 and now leads the Myanmar Centre for Responsible Business.
Responding to reports of the sentencing, Amnesty International's Deputy Regional Director for Campaigns, Ming Yu Hah said: "Since the coup, we have seen activists, artists, journalists, students, business owners, and medical professionals arbitrarily detained and jailed by the military on the slightest pretext. The latest reports on the conviction of the former UK ambassador and her Burmese artist husband are extremely concerning. Myanmar's military has a notorious track record of arresting and jailing people on politically motivated or trumped-up charges".
Trade unions and civil society organisations face existential threat
On 24th August 2022, the International Labour Organisation (ILO) published a new report stating that the military takeover in Myanmar has "taken a severe toll on trade unions and civil society organisations (CSOs) providing services to workers and migrants."
The report "Riding out the storm: Organisational resilience of trade unions and civil society organisations following the military takeover in Myanmar" highlights how the "targeted persecution" of these groups, including arbitrary arrests, detentions, acts of violence, raids on homes and offices, seizure of equipment, threatening phone calls, interrogations and surveillance, have substantially limited their ability to operate.
The UN agency said the risks extended to both organisations that had been banned since the coup and those not officially included on the blacklist, with authorities often arresting leaders under the pretext of "causing fear, spreading false news or agitating".
Suu Kyi sentenced again for corruption and election fraud
On 15th August 2022, the country's ousted leader, Aung San Suu Kyi, was sentenced to six years on corruption charges. The trial was held behind closed doors, with no access for media or the public, and her lawyers were forbidden by a gag order from revealing information about the proceedings.
In the four corruption cases, Aung San Suu Kyi was alleged to have abused her position to rent public land at below market prices and to have built a residence with donations meant for charitable purposes. She received sentences of three years for each of the four counts, but the sentences for three of them will be served concurrently, giving her a total of six more years in prison.
As previously documented, Aung San Suu Kyi had already been sentenced to 11 years in prison on sedition, corruption and other charges at earlier trials after the military ousted her elected government and detained her in February 2021.
On 2nd September 2022, Suu Kyi was again found guilty of electoral fraud and sentenced to three years in jail with hard labour. The sentence adds to the 17 years in prison that she is facing. The election fraud charge was filed in November 2021 by the Union Election Commission, whose members were replaced by the military after it seized power. The commission charged that she and her colleagues violated provisions in the constitution by allegedly influencing the old commission.
Peaceful Assembly
Ongoing anti-coup protests and arrests
Myanmar language podcast:

Young people are resisting the military in many forms, from the Civil Disobedience Movement to armed uprising. In urban centres, many youth continue to conduct peaceful protests, despite the risk of arrest, torture or worse.https://t.co/4APePe8PVL

— Frontier Myanmar (@FrontierMM) September 9, 2022
Protests have persisted across the country despite the threat of arrest, torture and deadly attacks against protesters. Below are some reported cases of arrests and detention of protesters.
According to the Irrawaddy, between 13th and 15th June 2022, at least 40 people who took part in anti-coup flash mob protests in Yangon were arrested. Some were arrested while military troops were checking overnight guest registrations in some townships The overnight guest registration system is used to monitor the presence of strangers in neighbourhoods and was used by the previous military regime to crack down on dissidents. Others were detained after the junta arrested the driver of a taxi taken by anti-coup protesters. Detainees were reportedly being held in township police stations, but some were sent straight to interrogation centres.
The junta arrested eight protesters in Kachin's Hpakant Township on the evening of 13th July, according to a strike organiser. Mizzima reported that seven women and one man were arrested near Sai Taung village. They were returning home after attending a public protest in Seikmu Village, in Hpakant Township. The eight prisoners were reportedly sent to Hpakant Tactical Hill for interrogation.
On 2nd August 2022, multiple arrests were made in Yangon following calls for a public show of support for Myanmar's resistance movement in the wake of the execution of four activists (see above). Arrests were reported in at least four townships in the city, as people banged pots and pans or honked horns in protest at the latest escalation of regime violence against dissidents.
Expression
Arrest, prosecution and killing of journalists
Journalists in Myanmar continue to face arrests, convictions or be killed for undertaking their work.
A reporter for Democratic Voice of Burma (DVB), Aung San Lin, was sentenced on 7th July 2022 to a total of six years of hard labour on "terrorism" and "false news" charges. Reporters Without Borders (RSF) said that Aung San Lin was convicted by a military court in Wetlet, a town in Myanmar's northwestern Sagaing region. His combined sentence of six years of hard labour consisted of two years under Section 505 (a) of the penal code, which penalises "false news" and is most often used against independent journalists, and four years under Section 52 (a) of the Counter-Terrorism Law, which penalises undefined "terrorist acts."
#Myanmar🇲🇲: Journalist, Maung Maung Myo, has been arrested and charged by Myanmar's military junta under the nation's Counter-Terrorism Law. @IFJGlobal https://t.co/tKNhUga0gn

— IFJ Asia-Pacific (@ifjasiapacific) May 26, 2022
The International Federation of Journalists (IFJ) reported that on 29th July 2022, freelance journalist Maung Maung Myo was sentenced to six years in prison for the possession of images and interviews with members of several insurgent groups fighting Myanmar's military government, a violation of Section 52(a) of the nation's Counter Terrorism Law. Maung Maung Myo was arrested earlier in 2022 while travelling from Myawaddy Town in southeastern Myanmar to Mandalay.
According to the Committee to Protect Journalists, on 30th July 2022, authorities arrested Japanese documentary filmmaker Toru Kubota Kubota, while he filmed a small protest in the commercial capital of Yangon. Authorities accuse him of violating the country's immigration laws and encouraging dissent against the military junta regime. Authorities moved Kubota to Yangon's Insein Prison on 4th August.
Attacks on journalists & members of the press continue to set a dangerous precedent in #Myanmar. The latest victim, Aye Kyaw, a well-known photographer, who was detained and killed in custody by the terrorist junta. https://t.co/i3p2xLQlaR

— Network for Human Rights Documentation - Burma (@NDBurma) August 2, 2022
Photographer and activist Aye Kyaw, who was known for documenting anti-junta protests, was reported dead in custody after his arrest on 30th July 2022. IFJ said that Aye Kyaw, the owner of the Sagaing city Harman Photography studio and a member of the Upper Myanmar Photography Association, was detained by members of the military who arrived at his home in a convoy of six vehicles, under the premise that weapons were allegedly stored on the property. According to Reporters Without Borders (RSF) he is the fourth journalist to be killed by the junta.