Malaysia: Use of restrictive laws and harassment of protesters persist under new government despite reform commitments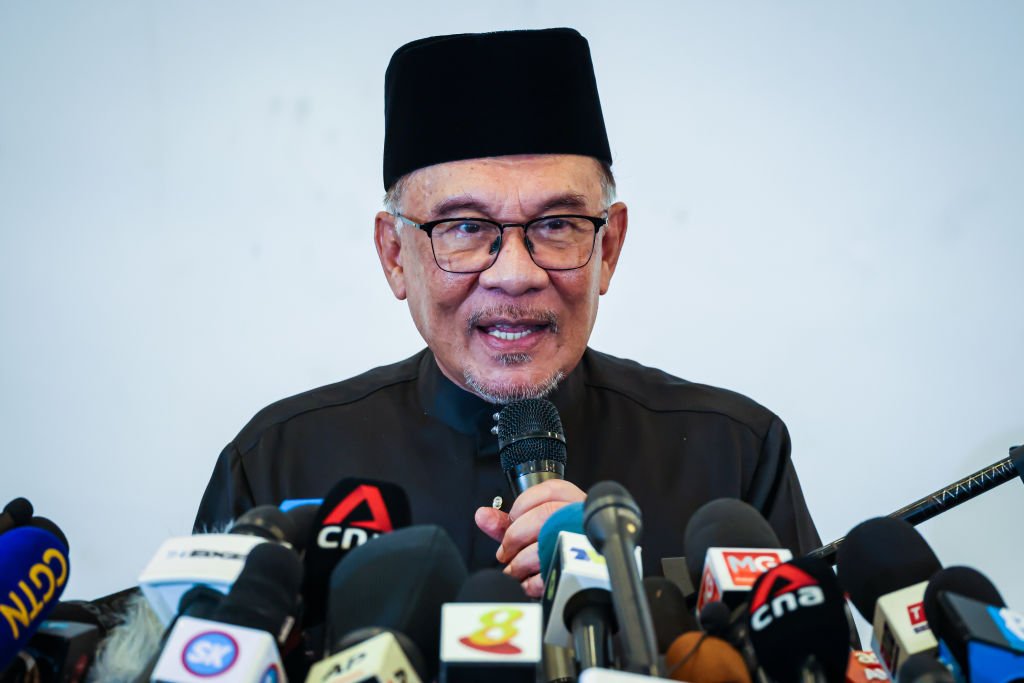 Malaysia's civic space is rated as 'obstructed' by the CIVICUS Monitor. Despite its membership of the Human Rights Council, the government continues to fall short on its human rights protections at home. In 2022, the CIVICUS Monitor continued to document the use of restrictive laws to silence dissent. There were also restrictions on protests and the harassment of peaceful protesters.
On 24th November 2022, the new Prime Minister, Anwar Ibrahim, was sworn in after days of post-election deadlock. Anwar's Pakatan Harapan (PH) party, which won the biggest share of seats in the 19th November elections, did not have enough seats on its own to form a government. It took five days of intense negotiations to reach an agreement on a new government. The new parliament opened on 19th December 2023, passing a confidence motion for the Prime Minister.
The Prime Minister spent decades campaigning on a reform platform, which included promises of greater civic freedoms. In December 2022, the newly appointed Law and Institutional Reform Minister, Azalina Othman, said the Ministry would look into the establishment of a Special Task Force on Institutional Reform, specifically to conduct a cross-sectional study and propose a list of institutional reforms to be tabled before the Cabinet. She added that amendments to the law governing the national human rights commission (SUHAKAM Act 1999) will be expedited to provide it with the institutional strength it requires to further promote and uphold human rights in Malaysia.
However, despite these commitments, there have been no changes in law and practice to protect civic freedoms since the new government came into office. In a worrying move, on 7th January 2023 the Prime Minister said that "the LGBT group, secular state concept and communism will never be recognised" by his administration. He has also filed criminal defamation reports against critics, including opposition leader and former premier Muhyiddin Yassin.
Since the new government came to power there has been continued use of restrictive laws to criminalise expression, including the Communication and Multimedia Act 1998 (CMA) and the Sedition Act. An environmentalist is facing a defamation suit, publications have been banned and artists and filmmakers have been harassed. Further, news surfaced that a journalist who had refugee status had been deported to Pakistan. Protests against the burning of the Quran, in support of an opposition political leader and for women's rights day are facing investigations, while the court has dismissed an appeal against a fatwa declaring a women's group 'deviant'.
Expression
Ongoing use of online law used to silence expression
The Communication and Multimedia Act 1998 (CMA), has been the weapon of choice by successive governments to silence dissent online. Section 233 of the CMA which criminalises online content that is 'obscene, indecent, false, menacing or offensive in character' with 'intent to annoy, abuse, threaten or harass another person', is excessively vague, prone to abuse and often arbitrarily applied. If convicted, the offender could be fined not more than RM50,000 (USD 11, 357) or imprisonment for up to one year, or both.
According to the Centre for Independent Journalism (CIJ), 126 individuals were investigated in 2022 under Section 233 of the CMA, with the majority of cases related to sharing sensitive comments about religion and royalty.
1. Two 18-year-olds have been arrested over a viral video of a student expressing his dissatisfaction over this year's SPM history paper.

Hulu Selangor police chief Suffian Abdullah says the arrests were made after a 53-year-old teacher made a police report. pic.twitter.com/Yg5PoNnRAe

— BFM News (@NewsBFM) February 25, 2023
The CMA has continued to be used by the new government. In January 2023, police called up Farhan Iqbal and Noor Suhana Ishak for questioning under the CMA over a tweet linking the youth division of the UMNO political party to a commotion at a ceramah by MUDA, another political party. In February 2023, two students were arrested by the police and remanded for two days for a Tik Tok video criticising the history paper in a national examination.
However, in a positive move in February 2023, the courts issued a discharge not amounting to an acquittal (DNAA) to Heidy Quah, the founder of the NGO, Refuge for the Refugees. As previously documented, in July 2021, she was charged under the CMA for comments posted on Facebook in June 2020 alleging ill-treatment of refugees and poor conditions at immigration detention centres.
Human rights groups and critics have highlighted how Section 233 of the CMA has become a tool of intimidation and harassment by the state in recent years and called on the new government to review the CMA and consider abolishing Section 233 due to ambiguities in its interpretation.
Despite this, on 13th March 2023, Deputy Communications and Digital Minister Teo Nie Ching told parliament the government is reviewing a proposal to strengthen Section 233 of the Communications and Multimedia Act. Among the proposals they have received so far is to increase the penalty under Section 233.
Sedition law used against individual critical of royalty
The colonial-era Sedition Act is routinely abused by authorities to suppress dissent and silence opponents. The law has also been used to stifle discourse concerning racial and ethnic groups, religion, and Malaysian royalty.
On 28th February 2023, the Home Minister said that there were 367 investigations opened under the Sedition Act 1948 from 2018 to 2022 with only five cases tried in court.
On 1st March 2023, William Khor Wai Loon was charged in the Ampang sessions court for uttering seditious words and making offensive remarks against the King on his Instagram page in 2022. The charge, under Section 4(1)(a) of the Sedition Act 1948, provides a fine upon conviction of up to RM5,000 (USD 1,134) or imprisonment for up to three years or both. He also faces an alternative charge under the CMA.
Deputy Law and Institutional Reforms Minister Ramkarpal Singh, said on 21st March 2023 that the government "has no plans to abolish the Sedition Act at the moment". He added: "We've not excluded the possibility, but it's something that is perhaps further down the pipeline."
Environmentalist facing defamation suit
Temerloh court to hear Pahang govt suit against activist over logging issue https://t.co/lQDa7wh0lx

— malaysiakini.com (@malaysiakini) January 3, 2023
In January 2023, it was reported that the Pahang state government's defamation suit against an environmentalist over logging in the state would remain at the Temerloh High Court. The court had dismissed the application by the defendant, Shariffa Sabrina Syed Akil, founder and ex-president of the Protection of the Natural Heritage of Malaysia (PEKA) to transfer the civil action to the Kuala Lumpur High Court.
As previously documented, in February 2022, it was reported that the Pahang state government has demanded an apology and RM1 million (USD 227,000) in compensation from environmental activist Shariffa for alleged defamation over comments made on the state's involvement in logging activities. The allegedly defamatory statements were made in two Facebook posts on Shariffa's personal account in December 2021 as well as during an interview with Sinar Harian on 12th January 2022. In April 2022, the Pahang government filed a defamation suit against Shafiffa over the comments.
Meanwhile, in Shariffa Sabrina's statement of defence filed on 23rd May 2022, the environmentalist countered that a state government cannot be defamed and its actions should be open to criticism from the people. She contended that her statements were fair comments as they could be made honestly and reasonably by any fair-minded person based on true facts, in line with the right to freedom of speech and expression under Article 10(1)(a) of the Federal Constitution.
Deportation of journalist in violation of international law
Journalist Syed Fawad Ali Shah found jailed in Pakistan after going missing in Malaysiahttps://t.co/BfKGVauMm5

— Committee to Protect Journalists (@pressfreedom) March 5, 2023
In January 2023, activists expressed shock over the deportation of Pakistani journalist Syed Fawad Ali Shah to his home country.
Syed Fawad Ali Shah, also known as Fawad Shah, disappeared in Malaysia on 23rd August 2022 for reasons that were not known until January 2023 when Malaysia's home affairs minister finally acknowledged that he had been deported back to Pakistan in August 2022 at the request of the Pakistan High Commission in Kuala Lumpur. The Malaysian authorities said they had deported him because the Pakistani authorities told them he was a police officer who was the subject of disciplinary proceedings.
However, Reporters Without Borders (RSF) said that Shah has never been a police officer and he had in fact been residing in a completely legal fashion in Malaysia under the refugee status granted him since 2014 by the Office of the UN High Commissioner for Refugees (UNHCR) because he had previously been kidnapped by members of Inter-Services Intelligence (ISI), Pakistan's most feared intelligence agency.
North-South Initiative executive director Adrian Pereira said, "Malaysia had violated the principle of non-refoulement and the government had put Fawad's life in danger". John Quinley of Fortify Rights said, "any journalist being targeted for his or her work should be ensured protection by Malaysian authorities". He said, "Fawad's deportation was an example of the authorities knowingly breaching Malaysia's international obligations to protect refugees".
Syed Fawad Ali Shah was released from prison in Pakistan after he had been detained for more than six months following his deportation.
Three publications banned
On 15th February 2023, the Home Ministry banned three publications entitled 'The Tale of Steven', 'Jacob's Room To Choose', and 'Aku', deemed to be harmful to Malaysian morals, with two books containing 'LGBT elements'.
The Ministry said in a statement that the Prohibition Order was issued in accordance with provisions under Section 7(1) of the Printing Presses and Publications Act 1984 (Amended 2012) through Government Gazette P.U.(A) 24, 25 and 26 dated 20th January 2023.
The Ministry stated that "The 'Tale of Steven' and 'Jacob's Room To Choose' were "deemed to promote a lesbian, gay, bisexual and transgender (LGBT) lifestyle, which is seen as a threat to the noble values taught by religion and Eastern society all this time".
Section 7(1) of the Printing Presses and Publications Act (PPPA) 1984 gives the Minister of Home Affairs 'absolute discretion' to ban media that is 'in any manner prejudicial to or likely to be prejudicial to public order, morality, security, or which is likely to alarm public opinion, or which is or is likely to be contrary to any law or is otherwise prejudicial to or is likely to be prejudicial to public interest or national interest'. Human rights groups have noted that the PPPA is incompatible with international human rights law and standards relating to freedom of expression. The law gives sweeping discretion to the Minister of Home Affairs to ban publications, opening the door to arbitrary and discriminatory application.
Harassment of artists and filmmakers
1/5 Hari ini, polis meneruskan penyiasatan terhadap team Mentega Terbang. Penerbit dan beberapa orang pelakon termasuk pelakon utama yang baru berusia 18 tahun melaporkan diri ke Bukit Aman untuk memberi kenyataan. pic.twitter.com/UDbUSGsn9c

— FreedomFilmFest 🎥 (@freedomfilmfest) March 14, 2023
On 22nd March 2023, civil society groups condemned the harassment and intimidation of the artists and filmmakers behind the movie 'Mentega Terbang' who have faced police questioning, death threats and property vandalism.
On 15th March, police questioned the actors, producer and director of 'Mentega Terbang', a film that has drawn criticism from religious groups for its portrayal of a young woman exploring the concept of the afterlife in various religions, as she struggles to come to terms with the impending death of her terminally ill mother. They are being investigated under provisions of the Penal Code for 'causing disharmony' and for statements that 'lead to public harm and distress', as well as for 'improper use of network facilities' under Section 233 of the Communications and Multimedia Act 1998.
The filmmakers and actors also came under increasing harassment on social media, as well as offline. On 16th March 2023, unknown people splashed director Khairi Anwar's car with red paint, while screenwriter Arjun Thanaruju's car was also splashed with paint and a corrosive substance. The perpetrators also left notes on both cars containing death threats, including against the families of Khairi and Thanaruju. Khairi also received death threats sent to him over SMS. Police reports of criminal intimidation and mischief have been lodged in relation to these incidents.
'Mentega Terbang', which was released in 2021, has been removed from a streaming platform in response to the backlash, and some government officials and individuals have also made critical comments, further stoking anger against the filmmakers.
Peaceful Assembly
Police haul up individual protesting again Quran burnings
On 2nd February, police recorded statements from 10 individuals in connection with protest gatherings over Quran burning at two embassies in the capital, Kuala Lumpur.
Dang Wangi district police chief ACP Noor Dellhan Yahaya said that police had detected protest gatherings held in front of the Swedish and Dutch embassies to hand over a memorandum protesting the burning of a copy of the Quran in Stockholm and a solidarity demonstration that did not comply with the law.
Police have opened two investigation papers under Section 9(5) of the Peaceful Assembly Act 2012 in connection with the two protest gatherings. They added that "more individuals will be summoned in the future to assist in the investigations".
Police investigate organisers and participants of women's march
🇲🇾ARTICLE 19 urges the Malaysian government to immediately drop all investigations against the #WomensMarchMY organisers & participants for exercising their rights to #FreedomOfExpression and peaceful assembly. https://t.co/CF5tozl8uy pic.twitter.com/8ZSHWx01xo

— ARTICLE 19 (@article19org) March 14, 2023
Peaceful protesters involved in a Women's Day march were targeted by the police.
As highlighted by ARTICLE 19, on 12th March 2023, some 300 people, including human rights defenders and civil society groups, took to the streets in Kuala Lumpur to commemorate International Women's Day.
Following the march, the Dang Wangi district police headquarters' Criminal Investigation Division announced it had opened an investigation into seven individuals, including organisers, speakers and participants, under Section 9(5) of the Peaceful Assembly Act 2012 and Section 14 of the Minor Offences Act 1995.
In a statement issued ahead of the march, organisers had listed nine demands, including an end to sexual and gender-based violence, protection of bodily autonomy, prohibition of child marriage, equal pay, constitutional and legislative reforms for greater gender equity, and equal political participation for oppressed genders at all levels of governance.
Nalini Elumalai, Senior Malaysia Programme Officer at ARTICLE 19, said: "It is deeply disappointing that the new government seems to be resorting to tactics used by its predecessor to restrict peaceful demonstrations. We urge the authorities to immediately and unconditionally drop all investigations into organisers and participants who have exercised their rights to freedom of expression and peaceful assembly, and to stop any further harassment against organisers and participants."
The Kuala Lumpur Bar - The association representing lawyers in the national capital - said the police action went against civil liberties guaranteed in both the Federal Constitution (FC) and the Peaceful Assembly Act 2012 (PAA).
Cops launch probe into protest in solidarity with political leader
On 12th March 2023, the police said they had opened an investigation paper into a peaceful gathering held in support of BERSATU party president Muhyiddin Yassin.
Hundreds of political leaders and supporters gathered outside the Malaysian Anti-Corruption Commission (MACC) headquarters in Putrajaya in a show of support for Muhyiddin, who was called in for questioning over a programme which was launched during his time as prime minister.
Human rights group Lawyers for Liberty (LFL) urged the government and the police to immediately cease its investigation into the gathering.
LFL director Zaid Malek said: "Public assemblies can occur on the spur of the moment as an immediate response to an event, exactly as what occurred in the case of the gathering by those in support of Muhyiddin Yassin at the MACC headquarters". He called on Prime Minister Anwar Ibrahim to give a public undertaking that there will be no further crackdowns on peaceful assemblies, whether held by the government, opposition, civil society or the general public.
Association
Court dismisses appeal against fatwa declaring women's group 'deviant'
On 14th March 2023, the Court of Appeal dismissed an appeal against a Selangor fatwa that labelled Sisters in Islam (SIS) as a deviant group. The three-member bench, in a 2-1 majority decision dismissed the appeal by the women's rights group.
SIS is a civil society organisation committed to promoting women's rights within the frameworks of Islam and universal human rights.
The fatwa prepared by the Selangor State Fatwa Committee and subsequently gazetted by the Selangor government on 31st July 2014, states that SIS, individuals, organisations and institutions adopting ideologies of liberalism and pluralism are deviant and against the teaching of Islam.
The appeal by SIS is against the decision of the Civil Bench of the High Court in Kuala Lumpur on 24th June 2016, which dismissed the judicial review filing by SIS against a Selangor religious authority's fatwa labelling the group as deviant.
In reading out the majority verdict, they ruled that only the Syariah Court has the exclusive jurisdiction to determine the issue of the fatwa and that SIS should have raised the issue before the state religious court, rather than with the civil court. However, in his dissenting ruling, Gunalan ruled that he was inclined to allow the appeal as he disagreed with the majority stance adopted by the panel.
Towards the end of proceedings, the panel allowed an application by SIS' counsel Malik Imtiaz Sarwar to extend the stay over the civil High Court ruling, pending the filing of an official stay application.
University blocks political party from holding event
Muda, students protest in red after UiTM blocks dialogue session with Syed Saddiq https://t.co/RTSdw2DYqC

— Malay Mail (@malaymail) March 30, 2023
A public university in the state of Selangor arbitrarily cancelled a dialogue involving a political party on its premises and also prevented the party leader from entering the university.
On 30th March 2023, Malaysian United Democratic Alliance (MUDA) reported that the Universiti Teknologi Mara's (UiTM) Shah Alam campus had cancelled a dialogue session with students around the Universities and University Colleges Act 1971 (UUCA), a restrictive law used to govern universities as well as around payments for interns. MUDA party president Syed Saddiq claimed that the action was an attempt to block his programme calling for the repeal of the UUCA.
Later that night, police roadblocks and car spot checks were held in front of the university's entrance as part of attempts to prevent the dialogue from happening. When Syed Saddiq showed up, guards quickly pulled the university's gate closed to prevent him from entering the university.