July 2021: Black weeks for Belarusian Civil Society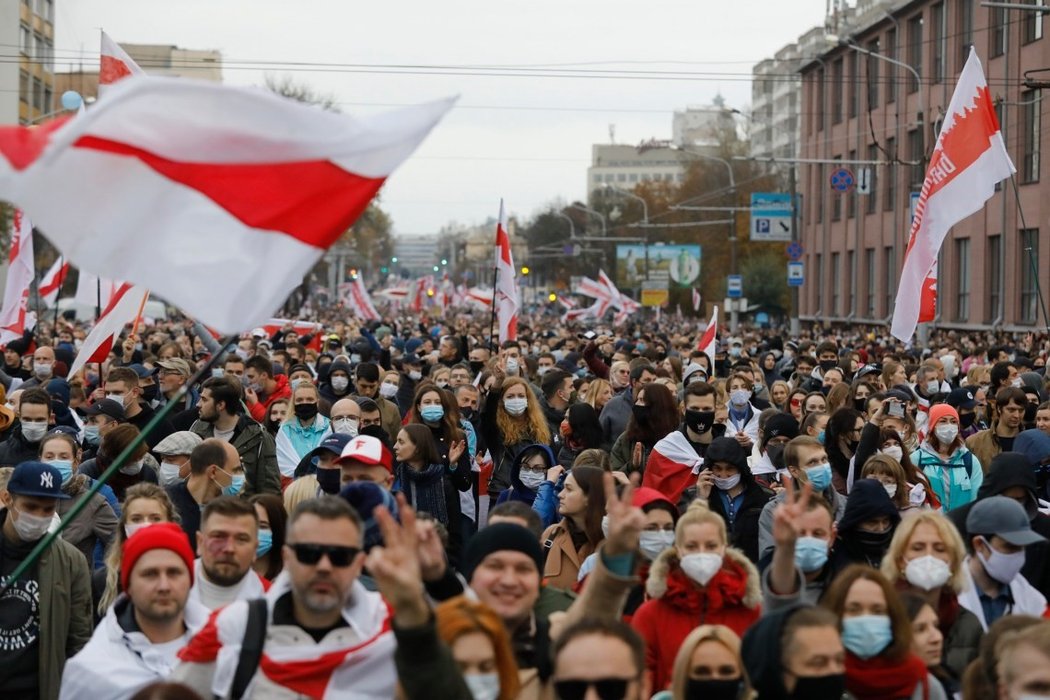 Belarus NGOs condemn government crackdown after 'black week' of raids https://t.co/5BEoGuT4fh

— The Guardian (@guardian) July 23, 2021
Association
CSOs targeted for inspection by authorities
In June 2021, pressure on Belarusian civil society organisations continued. Numerous administrative and criminal trials against activists continued across the country, and the number of inspections against civil society organisations increased. According to LawTrend, the inspections of CSOs were carried out in two ways: 1) inspections of public associations by registration authorities, 2) inspections by financial authorities, in particular by the tax inspectorate and financial investigation bodies. During that month, new cases of forced liquidation against CSOs were recorded while inspections intensified. At least eight public associations, including the Belarusian Association of Journalists, Belarusian Pen-Center and PSOO "Zveno" received requests for information from the registration authority. Among the documents requested were a considerable number of financial reports, including papers of an internal nature, such as contracts with citizens and other persons and documents received by e-mail, among others. Many of the requested documents related to the financial activities of the organisations, in particular, the receipt and expenditure of gratuitous aid. LawTrend however documented that despite increased requests for documents and information from various regulatory authorities, in terms of random inspections for the second half of 2021, the number of inspected non-profit organisations remained unchanged compared to previous periods.
Pressure on civil society continued in July 2021 where at least 40 NGOs were disbanded by authorities, in most cases without advance notice. According to reports, Alexander Lukashenko called the operation a "mopping-up operation" against "bandits and foreign agents." The operation, which was referred to as "Black Week of the Belarusian Civil Society", led many international non-governmental organisations to issue public statements in support of Belarusian civil society, and call for solidarity.
Peaceful Assembly
Criminal cases against protesters and political prisoners continued
In June 2021, the Human Rights Center Viasna reported many criminal trials against protesters and political opposition members accused of committing crimes under the Criminal Code. Also, they noted that police continued detaining participants of peaceful protestsand regular citizens for using white-red-white symbols, including in private housing and territories.
On 16th June 2021, Kanstantsin Yakauleu, the head coach of the Vitsyaz handball club and an activist of the Free Association of Athletes of Belarus (SOS_BY), was detained after he and other athletes were stopped by a traffic officer on their way to the town of Baranavichy to meet sports journalist Dzmitry Ruto who had served a 15-day jail term. Yakauleu was thereafter charged and sentenced to 15 days in jail for participating in an unauthorised mass event on 18th June 2021.
On 6th June 2021, former presidential candidate in the 2020 elections Viktar Babaryka was sentenced to 14 years' imprisonment in a high-security penal colony. He was found guilty of "receiving bribes on a considerable scale, organised by a group" and money laundering.
Marie Struthers, Amnesty International's Director for Eastern Europe and Central Asia, said:
"This is a politically-motivated sentence that further darkens the already grim picture of fear and despair in Belarus. Voices of dissent are being drowned out, as an anxious silence is forcibly imposed by an ever more repressive government… Viktar Babaryka has been targeted because he dared to challenge Alyaksandr Lukashenka and is now paying the price for his courage with his liberty".
Separately, three people were sentenced by the court on 2nd June 2021 for participating in a picket to collect signatures for the nomination of Svyatlana Tsikhanouskaya as a presidential candidate at Sovetskaya Square in Hrodna on 29th May 2021. Dzmitry Furmanau was sentenced to two years in a general regime colony, Yauhen Reznichenka was sentenced to three and a half years, while Uladzimir Kniha was sentenced to four years.
Expression
Human rights defenders and journalists targeted by authorities
In July 2021, attacks on human rights defenders and independent journalists intensified in Belarus. Authorities staged raids and detained dozens of people in several cities across the country. In most cases, those detained were accused of supporting the protests in the summer of 2020 or protecting people involved in those protests. According to the Viasna Center, on 29th July 2021, the list of political prisoners reached 589 people. Among them are bloggers, business people, presidential campaign members and peaceful protesters.
The Viasna Center was particularly targeted, with the police detaining the group's leaders: Ales Bialiatski, Valentin Stefanovich, and seven other group members. It is believed that they are accused of organising and financing group actions that grossly violated public order, and tax evasion. According to the Viasna Center's website, the organisation returned to the authorities' radar in February this year, when its employees were accused of funding and supporting "illegal protests" that "grossly violated public order."
Also in July, several journalists were detained, and some news sites were blocked.
The website Nasha Niva, one of the country's oldest independent newspapers, was blocked on 8th July 2021by the Ministry of Information following a notice issued by the General Prosecutor's Office.
The editor-in-chief of the outlet, Yegor Martinovich, was beaten and received a head injury during the arrest, while some employees also said they could not contact some of their colleagues.