Jailing and persecution of activists and journalists persists despite election of Vietnam to the UN Human Rights Council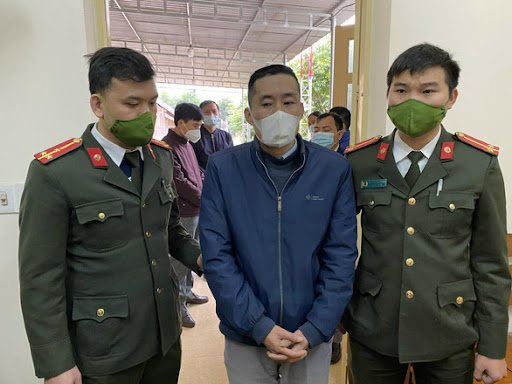 The state of civic space in Vietnam is rated 'closed' by the CIVICUS Monitor. Among ongoing concerns documented are the use of restrictive laws to criminalise activists and journalists, restrictions on movement, surveillance, and allegations of torture and ill-treatment. More recently, the one-party authoritarian state has also used tax evasion laws to target activists. There have also been efforts to tighten control of social media platforms to silence online dissent.
Despite the ongoing record of human rights violations, Vietnam was elected to the United Nations Human Rights Council in October 2022. Numerous human rights organisations and critics had called on the Council to reject Hanoi's bid.
In December 2022, Foreign Affairs Minister Pham Binh Minh and Deputy Prime Minister Vu Duc Dam were dismissed from their positions in the Communist Party Central Committee. The dismissal was believed to result from their involvement in managing and organising the homebound flights of Vietnamese citizens stranded abroad during the COVID-19 pandemic, which was mired in corruption and led to the arrests of many high-profile officials in the foreign ministry. In January 2022, the Communist Party of Vietnam forced President Nguyen Xuan Phuc to resign and to take responsibility for COVID-19 bribery scandals that took place during his term.
In recent months, activists have continued to be arrested on trumped up charges and barred from leaving the country. Activists in detention have been moved to prisons far from their families and have also faced torture or ill-treatment. The authorities have imposed increasing restrictions and controls of social media while journalists, bloggers and writers continue to be criminalised and given long sentences. The state-run media censored news of nationwide protests in China and jailed protesters that opposed a road demolition.
Association
The persecution of activists has also persisted. In their recent annual report Human Rights Watch noted that "critics of the government face police intimidation, harassment, restricted movement, arbitrary arrest and detention, and imprisonment after unfair trials. Police regularly hold political detainees for months without access to legal counsel and subject them to abusive interrogations."
Another NGO activist targeted for 'tax evasion'
Ông Hoàng Ngọc Giao, Viện trưởng Viện Nghiên cứu Chính sách, Pháp luật và Phát triển (PLD) bị khởi tố về tội trốn thuế, ông là người có nhiều phản biện chính sách của chính phủ Việt Nam #Vietnam https://t.co/LczxUWjBEn

— Đài Á Châu Tự Do (@DaiAChauTuDo) December 21, 2022
On 20th December 2022, the investigation agency of the Hanoi Police Department officially indicted Hoang Ngoc Giao, a Vietnamese NGO leader and a legal expert, on charges of "committing tax evasion" under Article 200 of the Criminal Code.
Hoang Ngoc Giao is the director of the Institute for Policies on Law and Development (PLD), a locally registered NGO that carries out research on Vietnam's development policy. The director of PLD is the latest NGO leader indicted on "tax evasion" charges. Previously, four directors from different Vietnamese NGOs were charged and imprisoned on similar charges.
As previously documented, on 11th January 2022, Mai Phan Loi, founder and leader of the Centre for Media in Educating Community (MEC), and Bach Hùng Duong, former director of the MEC, were sentenced to four years and two years and six months respectively. On 24th January 2022, Dang Dinh Bach, director of Law and Policy at the Sustainability Development Research Centre, was sentenced to five years in prison. In June 2022, Nguy Thi Khanh, the founder of the non-profit Green Innovation and Development Centre, a high-profile environmentalist and anti-coal campaigner in Vietnam, was jailed for two years on tax evasion charges. It is believed that their arrests were prompted by their work to promote civil society engagement in monitoring the EU-Vietnam Free Trade Agreement (EVFTA) which came into force in 2021.
Persecution of activists persists
Vo An Don and his family were stopped by police in Ho Chi Minh City this week from boarding a flight to New York, where they had hoped to apply for political asylum in the US, the well-known rights lawyer told RFA on Wednesday.https://t.co/Y4CR5C6TJA

— Radio Free Asia (@RadioFreeAsia) October 1, 2022
On 27th September 2022, police at Tan Son Nhat Airport stopped lawyer Vo An Don and his family at the customs check. According to The Vietnamese, the authorities barred his family and him from leaving Vietnam for the United States for "national security" reasons. Don, a lawyer from Phu Yen Province, is popularly known for his legal activism in defending political prisoners and victims of injustice in Vietnam. The lawyer has faced harassment, intimidation and retaliation due to his legal representation of political dissidents.
PEN America condemns the transfer Pham Doan Trang to a remote prison facility in retaliation for exercising her right to freedom of expression. Vietnamese authorities should uphold international legal standards in treatment of wrongfully jailed prisoners. https://t.co/4DQmMX9QDI

— PEN America (@PENamerica) October 12, 2022
Human rights defender and journalist Pham Doan Trang - who is serving a nine-year sentence for distributing propaganda against the state, a criminal offence under Article 117 of Vietnam's penal code - was transferred from Hoa Lo Detention Centre in Hanoi to An Phuoc Prison in Vietnam's southern Binh Duong Province on 1st October 2022.
The new prison is located over 1,500 kilometres away in the south of the country from Ho Chi Minh City centre. The move makes it extremely difficult for her 81-year-old mother to visit. Vietnamese authorities often send political prisoners to detention centres located far from their families as an extra form of punishment. She was awarded the Committee to Protect Journalists' 2022 International Press Freedom Award on 17th November 2022.
Vietnamese journalist Huynh Thuc Vy beaten, choked by prison guardshttps://t.co/sIj1mN440a

— Committee to Protect Journalists (@pressfreedom) October 15, 2022
On 10th October 2022, it was reported that blogger and human rights activist Huynh Thuc Vy was allegedly beaten and strangled by prison guards, according to family members, who found out after Vy whispered a call for help to her young daughter.
Her brother believes Vy was beaten for helping her cellmates by sharing her food or giving their relatives' phone numbers to her father so he could tell their relatives how they were being treated. Vy had told her family the prison guards did not want her to help other cellmates in that way.
As previously documented, in December 2018, Vy was sentenced to 33 months in prison for "insulting the national flag". She is the co-founder of the Vietnamese Women for Human Rights group and won a Hellman/Hammett grant from Human Rights Watch in 2012 for her political writing on rights issues and the persecution of ethnic minorities. In 2017, she was listed by the BBC among five women in Asia "who risk their lives for others' rights".
On Wednesday, Vietnam's Ministry of Public Security said it was probing Nguyen Son Lo, 74, for 'abusing democratic freedoms' after he submitted a series of recommendations on improving the ruling Communist Party of Vietnam.https://t.co/iRRbSXxZsT

— Radio Free Asia (@RadioFreeAsia) August 1, 2022
On 2nd February 2023, the authorities arrested and detained Dr. Nguyen Son Lo, former director of Southeast and North Asia (SENA) Institute of Technology Research and Development, on charges of' 'abusing democratic freedoms'. The Investigative Security Agency of the Ministry of Public Security issued an arrest warrant and a search warrant for his residence and workplace.
Lo had been placed under house arrest and banned from leaving Vietnam since July 2022 amid a probe for submitting a series of recommendations on improving the ruling Communist Party of Vietnam.
Political activists prosecuted
According to The Vietnamese, on 6th October 2022, state media reported that a court in Kien Giang Province had sentenced Nguyen Van Nghia and Duong Thi Be, who are members of the US-based Provisional Government of Vietnam, a political organisation, to seven years and five years in jail on charges of "attempting to overthrow the government." On 30th September 2022, a court in An Giang Province also sentenced Nguyen Thi Ngoc Tien, another organisation member, to 12 years in prison and four years of probation on the same charge.
The political organisation - composed of former Vietnamese soldiers and refugees who continue to remain loyal to the now-defunct US-backed government of South Vietnam - was designated as a terrorist organisation by Vietnam's Ministry of Public Security. However, the group claims there is no evidence to back Hanoi's accusations.
Sentence reduced for environmental activist
On 21st November 2022, the Hanoi People's High Court slightly reduced the sentence of environmental activist Nguy Thi Khanh, from 24 months to 21 months, according to Vietnam state media.
As previously documented, in January 2022, Nguy Thi Khanh, the founder of the non-profit Green Innovation and Development Centre, was arrested on tax evasion charges. Khanh, who won the Goldman Prize in 2018, has campaigned for Vietnam to adopt greener energy strategies, putting her at odds with the country's ambitions to boost its coal production. In October 2019, she had joined 12 Vietnamese NGOs in signing the "Hanoi Statement", which called on the government to stop funding coal-fired power stations and to conduct a democratic consultation with the Vietnamese people. Her office and home were searched in January 2022 and documents and devices were confiscated.
Khanh was charged with tax evasion under Article 200 of Vietnam's 2015 Criminal Code and convicted for failing to pay a 10 percent tax on her Goldman Prize money, which is equivalent to an amount of VND 456 million (around USD 19,000).
Expression
Increasing restrictions and controls of social media
On 29th September 2022, Reuters published an exclusive report revealing the Vietnamese government's plans to tighten further its grip on flows of news and information online. According to the report, the ruling Vietnamese Communist Party (VCP) is preparing new rules to limit which social media accounts can post news-related content. The rules would establish a legal basis for controlling the dissemination of news on platforms like Facebook and YouTube.
As social media use has boomed in Vietnam – the country has the seventh-largest pool of users in the world, in addition to 60 million YouTube users and 20 million on TikTok – the government has attempted to place it under firm state control. Under its proposed regulations, the Reuters report stated, the VCP would be able to order social media companies to ban accounts that violate its regulations.
In November 2022, Reuters also reported that Vietnam has further tightened its restrictions on social media platforms, decreeing that they remove "misinformation" and "false news" within 24 hours of requests being lodged by the Vietnamese authorities. The "take-down" period offered to big tech firms has been lowered from 48 hours previously.
As previously documented, the authorities have pressured social media platforms like Facebook to significantly step up its censorship of 'anti-state' posts in the country. The crackdown has only intensified since the onset of COVID-19.
Ongoing criminalisation of journalists, bloggers and writers
The authorities have continued to target journalists and bloggers, with many facing long prison sentences. Reporters Without Borders (RSF) reported in December 2022 that Vietnam had imprisoned 39 journalists, ranking fourth worldwide. The country only ranks behind China, Myanmar and Iran.
Tuyen Quang People's Court in northern Vietnam sentenced Le Manh Ha (pictured on top), a citizen journalist and land petitioner, to eight years in prison on charges of "making, storing and distributing anti-State materials," violating Article 117 of the Penal Code on 25th October 2022. Ha, 52, has actively campaigned against the relocation of farmers in Tuyen Quang Province due to the construction of a major hydroelectric project in the area. In 2018, Ha founded a YouTube channel called Tieng Dan (Voice of the People), where he interviewed and reported the stories of many land rights petitioners who lost their land to the developers of government-approved projects.
On 2nd December 2022, UN human rights experts wrote to the Vietnam authorities about 18 activists who "have been allegedly arbitrarily arrested and deprived of their liberty for ostensibly exercising their right to freedom of expression and opinion, sentenced based on vague legal provisions". They include journalists:Nguyen Lan Thang (arrested on 5th July 2022), Trong Chau Huu Danh (4.5 years' imprisonment in December 2021); Le Anh Hung (5 years' imprisonment on 30th August 2022); Pham Doan Trang (9 years' imprisonment on 3rd December 2021); Le Trong Hung (5 years' imprisonment on 31st December 2021); and Le Van Dung (5 years on 23rd March 2022).
"Both US & EU should strongly advocate for #Vietnam to let Tran Duc Thach go, in line w/WGAD recommendations & demand #Hanoi free the more than 160 other political prisoners also imprisoned by Vietnam on similarly bogus, politically motivated charges" @hrw https://t.co/DsbJ7wYMpg pic.twitter.com/H50DKAB00O

— Phil Robertson (@Reaproy) November 16, 2022
On 4th November 2022, the UN Working Group on Arbitrary Detention (WGAD) called on the Vietnamese government to immediately release Tran Duc Thach, a dissident poet and writer, stating that his arrest and detention was arbitrary and that he has the right to be compensated for his wrongful conviction "in accordance with international law."
Thach, 71, is a co-founder of the Brotherhood for Democracy, a now-defunct pro-democracy group. He was arrested in April 2020 and sentenced to 12 years on charges of "conducting activities aimed at overthrowing people's administration" under Article 109 of the Penal Code.
The WGAD report noted that Tran Duc Thach was also held incommunicado for several months, constituting a violation of Article 9 of the International Covenant on Civil and Political Rights, to which Vietnam is a party member. The group added that the law used to convict political activists in Vietnam, such as Article 109, "is so vague as to be meaningless" and it "cannot support the basis for Thach's detention and conviction."
Before his arrest in August last year, Bui Van Thuan was well known as a daily compiler of Vietnamese political news. His posts featured many of the political struggles going on between provincial officials, which he nicknamed the "dog fighting ring."https://t.co/uZ8Qehn0Tz

— Radio Free Asia (@RadioFreeAsia) July 7, 2022
After a two-day trial, on 18th November 2022 a Vietnamese court in Thanh Hoa Province sentenced blogger Bui Van Thuan to eight years in jail and five years of probation under Article 117 of the Penal Code. As previously documented, he had been arrested in August 2021 and was held incommunicado since then.
According to his indictment, Thuan had regularly posted articles spreading "distorted information to defame Ho Chi Minh and other State and Party leaders of Vietnam." The indictment also claimed that he had criticised the Vietnamese government for their controversial COVID-19 policies and their call for financial donations to help fight the pandemic. Most of the evidence was collected on Thuan's social media account.
Phil Robertson, deputy Asia director at Human Rights Watch, said: "The Vietnamese government's baseless prosecution of Bui Van Thuan for Facebook posts demonstrates the extent of its disregard for free expression."
On 26th December 2022, the An Giang Provincial People's Court held a trial for Nguyen Nhu Phuong, a Vietnamese blogger, on charges of "making, storing and distributing anti-State materials" under Article 117 of Vietnam's Penal Code. Phuong was subsequently sentenced to a five-year imprisonment and three-year probation. The Vietnamese blogger regularly used his personal Facebook account as a platform to raise concerns about multiple political and social issues in Vietnam.
State-run media censor news of nationwide protests in China
In December 2022, The Vietnamese reported that state-owned media was censoring news about the mass protests across China in protest against the Chinese government's draconian zero-COVID policy. According to observers, Hanoi was censoring the news to avoid upsetting Beijing.
Reporting about the protests have either been restricted or scrubbed off State-owned newspapers and television channels. But according to RFA sources, news, videos and images about the anti-lockdown demonstrations in China have been widely circulated on Vietnam's social media. The authorities are also worried that similar mass demonstrations could break out in the country.
Freedom House's internet freedom report ranks country as 'not free'
Vietnam only scored 22 out of 100 on internet freedom, according to Freedom on the Net 2022, an annual report by Freedom House. The state's ranking remains unchanged compared to the previous year. The scores of analysed countries are based on a scale of 0 (least free) to 100 (most free).
According to Freedom House, internet freedom remained restricted in Vietnam, as the government "enforced stringent controls over the country's online environment. Though the government did not disrupt connectivity or throttle Facebook servers as it had done previously, the state continued mandating that companies remove content and imposed draconian criminal sentences for online expression".
Peaceful Assembly
Protesters against road demolition in Nghe An Province sentenced
Court in Nghe An province sentences 7 people to prison for road demolition protest https://t.co/NM8Pfvt6vq pic.twitter.com/9j8jIjznDK

— TheEazyCadet (@EazyCadet) December 6, 2022
In December 2022, a court in Vietnam convicted seven people for "resisting on-duty state officials" during a demonstration against the demolition of a road that ran through their parish.
According to Radio Free Asia, the trial took place at the headquarters of the People's Court of Nghe An province, according to state-controlled media. All seven residents of Binh Thuan parish were found guilty under Article 330 of the Criminal Code for 'resisting a law enforcement officer in performance of his/her official duties.'
Bui Van Canh was sentenced to one year in prison. Ha Van Hanh, Tran Thi Hoa and Tran Thi Thoa were sentenced to eight months. Tran Thi Nien, and Ha Thi Hien were both sentenced to six months in prison. Bach Thi Hoa was sentenced to four months and 17 days -- exactly the same amount of time she had spent in detention -- and was released.
On 13th July 2022, hundreds of riot police descended on the parish in Nghe An's Nghi Thuan commune to stop protesters removing a fence blocking a road that connects the parish to a national highway. The road, which had been in use for more than 100 years, is located on land the government granted to a private company for a planned industrial zone.