El Salvador: three years of Bukele government marked by human rights crisis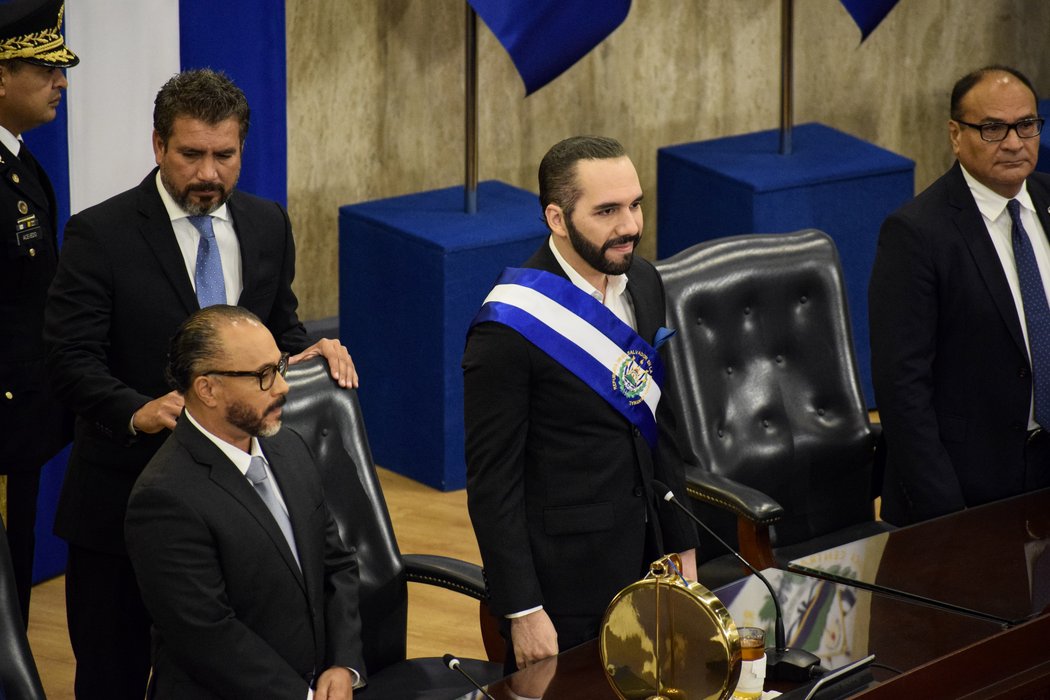 Monitoring by national and international human rights groups has reported mass human rights violations taking place in El Salvador under the state of exception. As previously reported on the CIVICUS Monitor, President Nayib Bukele first declared a state of exception on 27th March 2022, following a surge in gang-related killings. This measure has been extended three times since then.
The human rights observatory Observatorio Universitario de Derechos Humanos de El Salvador (OUDH El Salvador) said there were over 35,000 cases of arbitrary detention between 27th March 2022 and 27th May 2022. There were also cases of extra-judicial executions, torture, ill-treatment, and deaths in custody resulting from police abuses.
Association
In El Salvador, more than 35,000 people have been detained in less than three months, and the human rights of the population are seriously under threat. pic.twitter.com/5S9ikpWmdJ

— Amnesty International (@amnesty) June 6, 2022
In a report on the current human rights crisis in El Salvador, Amnesty International outlined cases of criminalisation and detention of human rights defenders and journalists. The organisation said public officials at the highest level have publicly accused human rights organisations of supporting gang-generated crime. In cases reported by the Salvadoran Network of Human Rights Defenders, six community leaders from the municipality of Jiquilisco in Usulután were arrested in the context of the state of exception. The authorities put them under house arrest, initially without giving any reasons for their detention. They were subsequently accused of having links with gangs. Similar cases were detailed on the CIVICUS Monitor in May 2022.
In addition, Amnesty International documented the detention of four trade union leaders. On 6th May 2022, for instance, Dolores Almendares, who works in the Cuscatancingo Town Hall and is General Secretary of the SETRAMUC union, was arrested while on sick leave with an arm injury. She was charged and placed in pre-trial detention, accused of membership of an illegal group. Amnesty International said that, under the state of exception, the Salvadoran authorities have committed massive human rights violations, including thousands of arbitrary detentions and violations of due process, as well as torture and ill-treatment.
On 13th June 2022, civil society organisation Fundación de Estudios para la Aplicación del Derecho (Foundation for Law Enforcement Studies - FESPAD) issued a statement condemning censorship, attacks and intimidation of human rights defenders in El Salvador. The organisation registered 39 cases of stigmatisation and attacks on freedom of expression between January and April 2022. FESPAD also reported that their account on Twitter had been targeted by online harassment, often by anonymous accounts of government sympathisers but also by official accounts of state authorities and entities. In addition, the organisation said their offices had been under surveillance.
New CSO registration instruction
"Estamos inscritos en el registro de organizaciones y asociaciones. Ahora nos hacen inscribirnos en un ente cuya finalidad es la persecución del delito. No estamos en contra de los controles. Sin embargo, se nos está criminalizando", explicó Henri Fino, Director de @FESPAD_sv. pic.twitter.com/QxjSqjfBRR

— FESPAD (@FESPAD_sv) June 7, 2022
On 7th June 2022, a new instruction entered into force for non-profit entities to register with the Financial Investigation Unit of the Office of the Attorney General, which is in charge of investigating financial crimes such as money laundering. The instruction requires that entities already registered in the Registry of Non-Profit Associations and Foundations also register and present financial information to the investigative body.
Organisations FESPAD and Legis said in a press conference that this procedure was "invasive, restricting freedom of association because it imposes a new registration of all civil society organisations." They argued that the new requirements were not well publicised, and that many civil society organisations may see their legal status affected simply because they did not learn about them. FESPAD director Henry Fino said:
"Please note that we are registered in the register of organisations and associations. And now they are making us register with a body whose purpose is to prosecute crime.We are not against accountability. However, we are being criminalised."
Expression
#Comunicado📝 Posicionamiento de la Mesa de Protección a Periodistas en los tres años del Gobierno del presidente Nayib Bukele. pic.twitter.com/x9UEqwgfG5

— APES (@apeselsalvador) May 31, 2022
On 31st May 2022, civil society organisations in the Mesa de Protección a Periodistas (Bureau for the Protection of Journalists) expressed their concern about press freedom in the country in a statement and press conference. They said news outlets in the country were under strong pressure to soften their editorial lines to favour the government. Public vilification and threats of withholding advertisement are strategies adopted by Salvadoran authorities to pressure media. They said that, under Bukele, journalists have faced constant threat, with direct attacks on social networks, harassment and cases of surveillance of their homes. Their monitoring registered a trend of increasing attacks on journalists, with 77 cases in 2019, 125 in 2020 and 220 in 2021. The perpetrators of these attacks were mostly public officials and security forces.
César Castro Fagoaga, president of the Association of Journalists of El Salvador (APES), stated at the press conference that at least nine journalists had left the country – mostly because of the legislative reforms sanctioning with prison terms communications that reproduce messages created or allegedly created by gangs. Castro also said there were cases of self-censorship because of the new laws, in particular with some media outlets afraid to pick up on El Faro's investigation of alleged government negotiations with gangs.
Similarly, Article 19's Global Expression Report 2022 showed El Salvador among the five countries worldwide with the steepest decline in respect of freedom of expression between 2016 and 2021. Freedom of expression in El Salvador was considered "Restricted" in the report. The international organisation said President Bukele avoids press conferences and uses Twitter to insult journalists. In addition, Article 19 highlighted that El Salvador used Pegasus spyware against journalists and NGOs, and then legalised spying on journalists and civil society through legal reform. The report also underscores the Penal Code reforms criminalising coverage and expression related to gangs.