Decline in RSF World Press Freedom Index amid increasing attacks on journalists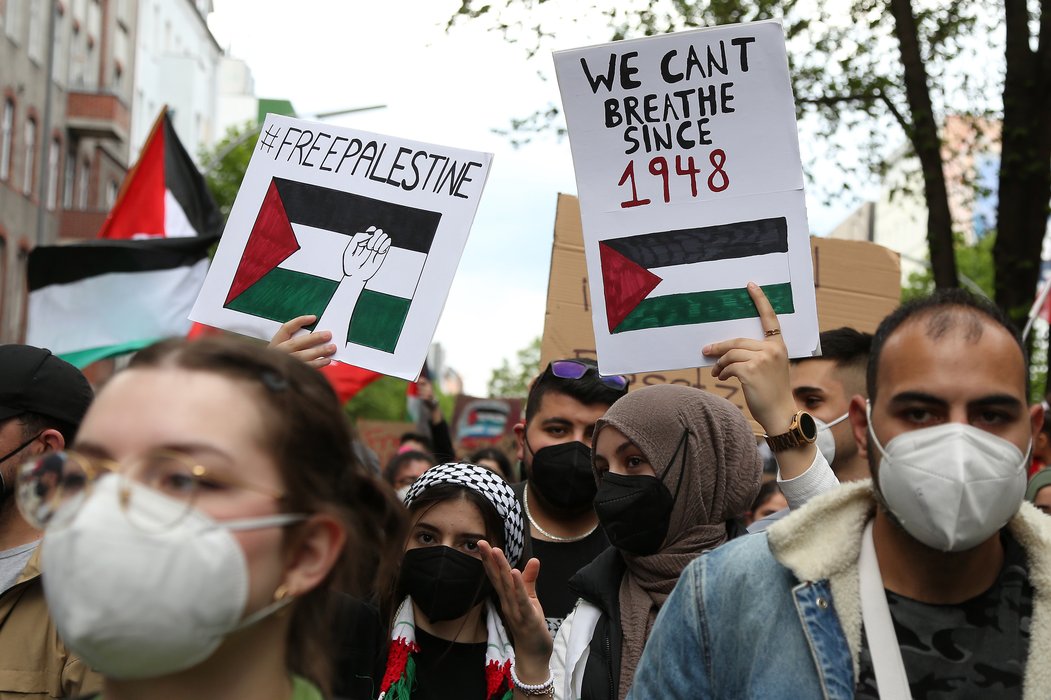 Association
Right-wing extremism a major threat
On 3rd May 2021, a man suspected of sending more than 100 far-right threats was arrested. The targets of the threats included national and regional lawmakers, a Frankfurt attorney, artists and human rights activists. The alleged author of the messages used the pseudonym "NSU 2.0", inspired by the neo-nazi group Nationalist Socialist Underground, which between 2000 and 2007 was responsible for several murders and terrorism against immigrants and prominent left-wing figures. As reported previously on the Monitor threats were made against Walter-Lübcke school by NSU 2.0. The school had recently been renamed after a pro-migration politician Walter Lübcke with Angela Merkel's CDU, who was shot dead by a neo-nazi in 2019.
Related to this, German authorities have registered an increase of 5.7% in far-right crimes in 2020 compared to the previous year - the highest rate in the country since 2001. On 4th May 2021, official statistics were presented by Interior Minister Horst Seehofer, who said he was concerned by the situation. Overall, politically motivated crimes have increased by 8.5%, with a majority of crimes perpetrated by right-wing extremists. Minister Seehofer defined right-wing extremism as the first threat to national security for Germany. 
Peaceful Assembly
Arrests and clashes at pro-Palestinian protest
On 15th May 2021, pro-Palestinian demonstrations were organised all over Germany, including in Berlin and Frankfurt. In the capital, around 3,500 people gathered, according to police reports, and some isolated clashes took place. Police reported that bottles and other objects were thrown at them when they tried to break up the protest due to violation of COVID-19 measures; pepper spray and batons were reportedly used by police. Almost 60 people were arrested for failing to respect COVID-19 measures or resisting arrest.
A pro-Palestinian protest of about 2,500 people was also dismantled in Frankfurt. According to police, participants failed to respect social distancing rules. Authorities had tried to forbid the event in advance, but a court ruled against this decision, noting that other milder measures should have been applied before a ban could be imposed.
German Chancellor Angela Merkel warned that Germany would not tolerate any form of anti-Semitism. Her claim was followed by declarations from President Frank-Walter Steinmeier, who stressed the same message and specified that those who burn Israeli flags are committing a crime.
May Day rallies turn violent in Berlin
On May Day, clashes between protesters and the police took place in Berlin, where 30,000 people gathered to protest social inequalities, with 5,600 police officers being deployed. As a consequence of the demonstration turning violent, 354 participants were arrested. Police reported that objects were thrown at them and as a response they used pepper spray. The organisers of the demonstration denounced the disproportionate use of force by police, The Localreports. Water cannon were also deployed to extinguish fires set by some protesters in bins, barricades and cars.
Expression
The state of press freedom in Germany
Press freedom is under great pressure in Germany, as attacks against journalists keep rising. This emerged from an assessment by the European Centre for Press and Media Freedom (ECPMF), which states that reporters covering COVID-19 protests often face violence and harassment (see previous updates).
"Even in Germany, the job of being a reporter carries its risks. The frequency of violent attacks on journalists has significantly increased. The ECPMF registered and recorded a big spike in the number of incidents, with 69 verified in 2020. Of these, the overwhelming majority occurred at gatherings and demonstrations."
The annual press freedom report by Reporters Without Borders (RSF) released in April 2021, describes a particularly worrying picture. Overall, in 2020, 65 cases of violent attacks against journalists were reported, five times more than those registered in 2019. Most of the attacks took place in the context of protests against COVID-19 measures, where distrust of the press is a crucial element. This resulted in a negative change in Germany's ranking in the 2021 World Press Freedom Index. The country has lost two positions in the ranking, falling to 13th place. Unlike previous years, in 2021 Germany is not included in the list of countries that offer a favourable environment for journalists.
Related to this, the following incidents against journalists were documented during the reporting period:
German Journalists' Association (DJV) Thuringia have been subjected to a hate campaign. Managing director Sebastian Scholz received death threats by phone on 11th May 2021.The association has received numerous hate emails and other threats over the phone. The threats relate to an incident at a Querdenker protest on 1st May 2021, where Scholz tripped a protester to prevent them from escaping after they had injured a camera person.

On 15th May 2021, an RTL TV crew was attacked by demonstrators during a pro-Palestine march while conducting an interview, when a firecracker was thrown right between the cameraman and the guest who was speaking in Hebrew. The team was also insulted by protesters.

There have also been incidents between journalists and the police. On 1st May 2021, a video captured a police officer hitting a video journalist with his fist. Also, on 1st May 2021 freelance photojournalist Ralph Pache was pushed away by a police officer and asked to leave a demonstration three times on the grounds that the curfew had started, even after showing his press card. The journalist did not comply with the order and continued with his work. In addition, Berlin police discredited photojournalist Lars Hemers via Twitter. Previously, the photojournalist was surrounded by police for hours during demonstrations in Berlin who failed to let him and other journalists leave the circle, even though they showed their press cards.
"Ohne Sicherheitsleute geht es nicht mehr": Teilnehmende einer pro-palästinensischen Demonstration haben am Wochenende das Team von @RTLde-Reporterin Kathrin Gräbener mit Flaschen und Steinen beworfen. Hier schildert sie, wie sie die Attacken erlebt hat: https://t.co/8PxCJUNRQ9

— ReporterohneGrenzen (@ReporterOG) May 17, 2021
On 16th May 2021, two 17-year-old journalists working for vue.critique were insulted and beaten up by hooligans during a football match in Dresden. One of them was treated in hospital while the other was slightly injured.

On 22nd May 2021, freelance photojournalist Björn Kietzmann was harassed during a "Querdenker" demonstration in Berlin. Protesters prevented the journalist from documenting the protest and called him "leftist fascist", a "Nazi" and told him to leave. A woman also poured her beer over the journalist.
Wenn ,Querdenker' #Journalist:innen "kritisieren", drohen sie oft, hier mit "Kopfschuss" dem @DJVThueringen -GF @SPScholz1. Ähnliche Erfahrung machen viele Kolleg:innen, auch ich derzeit. Was ,Querdenker' aber wissen müssen: Wir lassen uns nicht einschüchtern, sind solidarisch!💪 https://t.co/Ee6TQIh7gH

— Mika Beuster (@MikaBeuster) May 18, 2021
On a more positive note for journalism, the Federal Constitutional Court has ruled against the application of a law that allowed the German Secret Services (BND) to surveil foreign communications. The law was particularly problematic for foreign journalists. The court recognised that journalists are a vulnerable group in this context and their communications with their sources must be kept secret, except for specific situations. The law, that was passed in 2016, had encountered stark opposition from activists, journalists' representatives and other organisations. Reporters Without Borders filed a complaint at the Federal Constitutional Court denouncing its detrimental impact on freedom of the press, as it discouraged sources from sharing sensitive information with reporters. The European Federation of Journalists defines the ruling as a decision that "will set new standards in media freedom and international human rights protection".
"This German ruling is an important milestone for journalists in the increasing fight against mass surveillance and must be heard by all Council of Europe Member States"- Mogens Blicher Bjerregård, EFJ President.
"In times in which basic rights are repeatedly violated or restricted, including by the state, this ruling is a very important signal. This strengthens the freedom of the press and thus also our democracy" - Cornelia Berger, federal secretary of Deutsche Journalistinnen und Journalisten-Union in ver.di.