Cuban authorities harassing journalists and activists to force them to renounce their work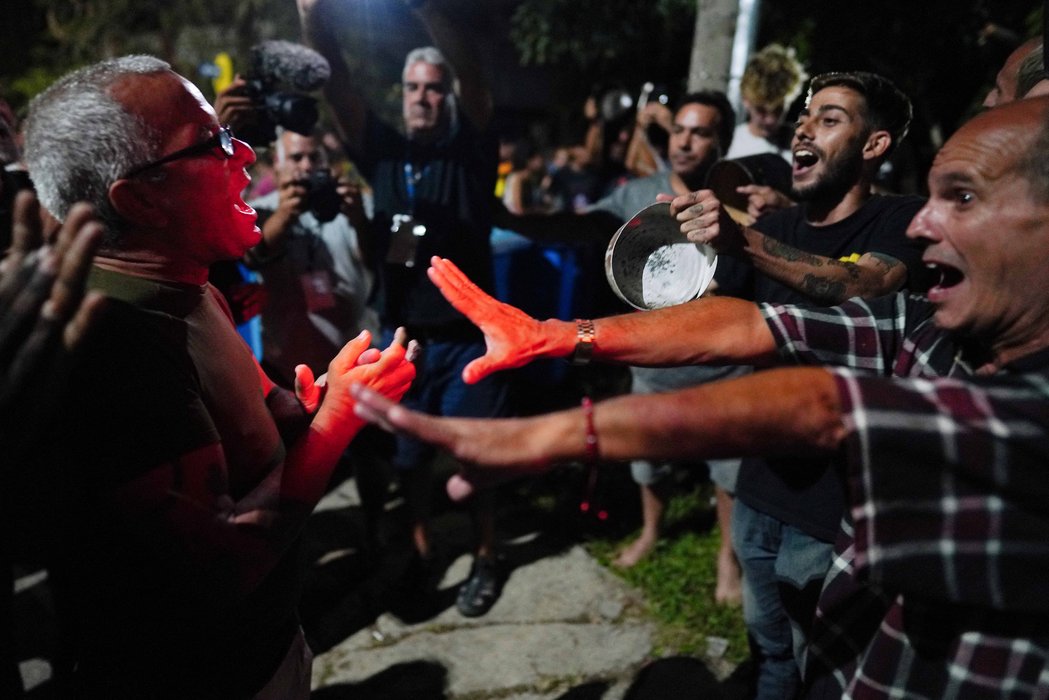 Association
(1) Hace un instante la Alianza Afro-Cubana, proyecto que dirijo desde noviembre del 2017, ha anunciado su disolución. Decisión que no fue motivada por presiones externas.

Por mi parte, estaré centrado en culminar el último año de la carrera y en cuidar mi salud físico y mental, pic.twitter.com/zqOErz7Anz

— Raúl Soublett López (@raul_soublett) September 9, 2022
On 9th September 2022, human rights defender Raúl Soublett López announced the decision to shut down the Afro-Cuban Alliance, a project focused on LGBTQIA+ rights and racial justice. The activist also publicly renounced any socio-political activism, saying he would concentrate on his physical and mental health. He subsequently left the country and sought asylum in Panama. In November 2022, Soublett López wrote an account of the pressure he was under at the time, which was published by media outlet Alas Tensas. The activist said that Cuban authorities had allowed him to leave the country, provided that he made a public announcement about the closure of the Afro-Cuban Alliance, hand over any equipment he had used to produce videos and podcasts, and record a video "confessing" links with international human rights organisations. The video was recorded in an interrogation, during which he was allegedly threatened with criminal charges.
In this reporting period, there were multiple similar accounts of activists being dismissed or pressured to resign from their positions. In November 2022, for example, state security agents harassed the family of Cubalex director Laritza Diversent. Cubalex is a human rights group which provides legal aid to dissidents and human rights defenders. Diversent's mother was reportedly told by state security agents that she would have support in dealing with issues related to housing and medical care if her daughter resigned from her work with Cubalex. Months earlier, her mother was also threatened with prosecution if Diversent continued her work.
The Cuban Observatory for Human Rights registered 398 repressive actions related to the exercise of civic freedoms in October 2022. There were 130 cases of arbitrary detention, 116 house sieges affecting activists, 61 cases of harassment as well as multiple reports of police citations, fines, assaults, travel bans, prosecutions and job dismissals.
Peaceful Assembly
Las protestas callejeras mezclan cada vez más las demandas puntuales ("Pongan la luz") con las políticas ("Libertad"). Dichas protestas tuvieron lugar en 13 de las 15 provincias. https://t.co/xa7qDLmfVr pic.twitter.com/Bd5wWb3KvP

— Observatorio Cubano de Conflictos (@conflictoscuba) November 2, 2022
In a speech to the Union of Communist Youth in October 2022, Cuban president Miguel Díaz-Canel stigmatised protesters, calling them "lazy" and "manipulable." He claimed that recent protests were part of a coordinated foreign campaign to delegitimise the Cuban communist system. In August 2022, when frequent power outages began sparking small-scale protests around Cuba, the president called the demonstrations "indecent." Other high officials have made similar statements, some associating the protests with criminal activity.
Nevertheless, civil society groups registered an increase in demonstrations in September and October 2022. The Cuban Conflict Observatory (OCC) registered 364 protest actions in September and 589 in October. Some of these took the form of pot-banging protests, marches and road blockades but most took the form of individual actions. For example, at the end of October, a man in Villa Clara staged a one-person protest over the lack of medical supplies and issues in the healthcare system.
Expression
El activista Yasmany González Valdés fue detenido luego de que recibiera citación para entrevista en la unidad de policía de Dragones, hoy en la tarde fue liberado con una multa de 3 mil pesos usando el Decreto Ley la 370.#SOSCuba #NoALaRepresion #Cuba pic.twitter.com/z6SSHFENJV

— Observatorio Cubano de Derechos Humanos (@observacuba) November 11, 2022
Repressive structures, the progressive collapse of the economy and a wave of migration were highlighted as key issues affecting the press in Cuba in a report to the Inter-American Press Association (IAPA)'s General Assembly in October 2022. The group underscored that the new Penal Code, which will go into effect in December 2022, "goes after all aspects of journalistic work with prison sentences for any criticism of state officials - and guarantees impunity for the authorities." The new legislation also imposes prison terms for international funding, a provision that is reportedly already being used to threaten Cuban journalists.
Some 20 reporters, photographers and illustrators resigned from the independent press after six of them were forbidden to travel to a journalistic event, according to IAPA. Some of them were reportedly harassed and threatened with reprisals if they did not return to Cuba. Other journalists who are in exile have been banned from returning. A similar report was made by the LatAm Journalism Review (LJR) in September 2022, saying reporters had publicly resigned from their professions following continuous harassment from state authorities.
There were multiple cases of journalists threatened, assaulted and detained in the first six months of 2022. IAPA also highlighted the use of threats and fines by telecom regulator ETECSA to suppress expressions of criticism online. In a recent example, on 11th November 2022 activist Yasmany González Valdés was fined for "disseminating through data transmission networks information contrary to the social interest, morality, decency and the integrity of the individual." Before the fine was imposed, he was reportedly held in the police station and questioned by state security agents. González Valdés is a dissident who has been vocal on social media about his criticism of the Cuban government.