Calls for accountability for disappeared activist Sombath Somphone, release of political prisoners as repression of civic space persists in Laos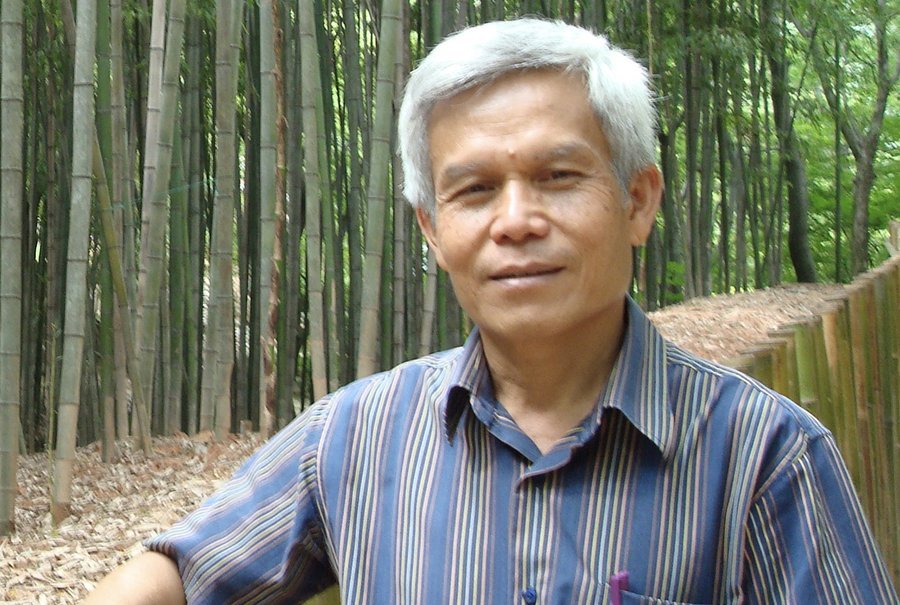 Civic space in Laos is rated as 'closed' based on research by the CIVICUS Monitor. The rights to freedom of expression, association and peaceful assembly remained severely restricted, while the state exercises strict control over media and there is extensive surveillance of society.
In recent months there have been renewed calls from civil society for accountability for the enforced disappearance of Lao civil society leader Sombath Somphone ten years ago, while parliamentarians in the EU and ASEAN called for the release of prisoners of conscience in Laos. A UN report raised concerns on reprisals against the relatives of four members of the Chaofa Hmong indigenous community. A group of land protesters was released after three months in detention as many fear speaking up on land grabs.
Association
Groups demand accountability for enforced disappearance of Lao civil society leader
#Laos: "I will keep searching for him until the day I die, because I have hope that he is still alive." - @shuimengng; 10 years after his disappearance, no clue about what happened to Sombath Somphone https://t.co/JfRD7FDuJu #WhereIsSombath #Sombath10Years

— AG (@ag_fidh) December 15, 2022
Around the 10-year anniversary of the enforced disappearance of Lao civil society leader Sombath Somphone, civil society organisations and individuals, renewed calls on the Lao government to determine his fate and whereabouts and deliver justice, truth and reparation to his family. The groups "deplored the Lao authorities' repeated failure to act on their human rights obligations to thoroughly investigate Sombath's disappearance and provide adequate, effective and prompt reparation for Sombath and his family over the past decade".
Since Sombath, a pioneer in community-based development and youth empowerment, was abducted from a busy street in Vientiane on 15th December 2012, numerous United Nations (UN) member states and human rights monitoring mechanisms have repeatedly expressed their concern over his enforced disappearance and urged the Lao government to conduct a prompt and effective investigation into this grave human rights violation and crime under international law.
Regrettably, the groups said that "the Lao government's response to the international community's extraordinary expressions of deep concern has been characterised by a catalogue of apparent inaction, negligence, cover-ups and misleading statements, and an overall lack of political will to effectively address Sombath's enforced disappearance".
His wife Ng Shui Meng spoke at an event in Bangkok at the Foreign Correspondents Club of Thailand, held in coordination with the United Nations Office of the High Commissioner for Human Rights and other human rights groups. She promised she will keep searching for her husband as long as she lives. He was 60 at the time of his abduction. She added: "I still miss him everyday and I ask that his family and his friends don't give up the search for him until we get an answer about where he is. There should be answers about his case when 10 years have passed with no response from the Lao government."
Parliamentarians call for release of prisoners of conscience
On 14th December 2022, parliamentarians from ASEAN and the European Union called for the immediate release of four Lao prisoners of conscience around the inaugural EU-ASEAN summit in Brussels.
In an open letter addressing the summit, five European and five Southeast Asian current and former parliamentarians recommended human rights cooperation between the two regional blocs and highlighted several ways that countries in ASEAN are not living up to international standards, particularly in ensuring the safety of human rights defenders.
The parliamentarians highlighted the cases of activists Houayheuang Xayabouly, Lodkham Thammavong, Soukane Chaithad and Somphone Phimmasone. 
#FreeMuay⚖️✊ It's been 3 years since #WHRD Houayheuang ('Muay') Xayabouly was #arbitrarily detained for denouncing the human rights violation perpetrated by the #Lao govt on the Lao people ⬇️

Learn more & join our campaign to #FreeMuay from jail 🔗 https://t.co/LuHkOOTKqs pic.twitter.com/YUDn4FZtWl

— Manushya Foundation (@ManushyaFdn) September 12, 2022
Houayheuang Xayabouly (aka Muay) has been detained since 12th September 2019 and is serving a five-year prison sentence on spurious charges under Article 117 of the Criminal Code ("Propaganda against the Lao People's Democratic Republic"). As previously documented, Muay had repeatedly used Facebook to criticise the Lao government, from instances of corruption to the mishandling of the Xe-Pian Xe-Namnoy dam collapse in Attapeu Province. In June 2021, the United Nations Working Group on Arbitrary Detention (UNWGAD) determined that her arrest and subsequent imprisonment was arbitrary and in violation of international law.
#Laos: UN expert calls on the Government to immediately release human rights defenders Lodkham Thammavong, Soukane Chaithad and Somphone Phimmasone who have been detained for more than 5 years without fair trial or access to a lawyer. @LaosAtUNhttps://t.co/1mueqpz0er pic.twitter.com/mkoWzs1jrB

— Josef Benedict (@josefroy2) April 13, 2021
Somphone Phimmasone, Soukan Chaithad and Lodkham have been detained since March 2016 and are serving prison sentences of 20, 16 and 12 years respectively on trumped-up charges under Articles 56, 65 and 72 of the Criminal Code. Somphone and Lodkham are currently detained in Tan Piao prison, Vientiane Province, while Soukan is incarcerated in Kaeng Khan prison, Savannakhet Province.
As previously documented, they were arrested for taking part in a demonstration outside the Lao Embassy in Thailand to express concerns over the government's human rights record. The three had also posted messages on social media criticising the government.
UN Secretary General's report raises concerns on reprisals
In #Laos reprisals against ChaoFa Hmong continue in the northern jungles. The UN has already called out the Laotian government but they continue to deny the existence even of an ethnic minority https://t.co/5qsafT5q23 pic.twitter.com/HwTWE2T71T

— UNPO (@UNPOintl) June 23, 2022
Laos remains one of the 42 countries listed in the UN Secretary General's report in which individuals faced retaliation and intimidation for cooperating with the UN on human rights issues.
The report was published on 14th September 2022 and highlightedcases that occurred between 1st May 2021 and 30th April 2022. It involved individuals and groups who cooperated with UN human rights mechanisms, or used UN procedures to share information and testimonies and seek redress for human rights violations and abuses.
The report raised concerns about the relatives of four members of the Chaofa Hmong indigenous community in the Phou Bia Mountain forests (Xaisombun Province) who had submitted a complaint to the UN Special procedures on allegations of enforced disappearance in March 2020 by the Lao People's Armed Forces. According to the report they were reportedly subject to threats and intimidation by the army, and a male relative of two of the disappeared was killed by a group of Laotian soldiers.
Furthermore, during the reporting period, the authorities allegedly restricted civilian access to the Xaisombun Province, including for civil society organisations, strengthening control over physical movements and information flows in the area.
The Hmong people are an indigenous group originally from the ChaoFa region of Northern Laos. As several Hmong were recruited by US forces during the Vietnam war, the Hmong continued to be stereotyped as a dangerous anti-government group and have thus been systematically targeted and discriminated against by the Laotian Government ever since. Due to this continuing persecution and military violence, thousands of Hmong have gone into hiding in the Laotian jungle, while others have attempted to seek refuge in neighbouring countries.
Peaceful assembly
Release of land protesters after three months in detention
#Lao farmers who were beaten & arrested by army now (finally) reported to be released, but told not speak publicly about their ordeal. Once again #Laos shows just how brutally repressive it can be behind the scenes. https://t.co/eWJKdnD6tE

— Phil Robertson (@Reaproy) October 4, 2022
In October 2022 it was reported by Radio Free Asia that five farmers from Houay Nam Yen village who had protested around land issues were freed after three months of arbitrary detention. They were also given instructions not to talk publicly about their ordeal and were threatened with jail time again if they speak out or reach out to the media.
On 10th April 2022, five villagers from a village north of Vientiane were assaulted and threatened with rifles by soldiers who claimed the villagers and families were living on military-owned property. The five villagers were transported in a truck for "re-education" and detained at Vientiane Military Division because they had gathered to stage a protest over a land dispute.
The land in dispute, located in the Naxaithong area, is rich and well suited to grazing animals and cultivating crops. Around 40 families have lived and farmed the land for many decades. However, a few months prior to the incident, troops began to claim ownership of the area by erecting shelters and a gate on the property and prohibiting residents from cultivating there.
As previously documented, land grabs and the appropriation of public property to turn over to foreign and domestic companies are common in Laos, and villagers affected by them often refuse to speak out publicly for fear of retribution.
Expression
Villagers fear speaking up around land grabs
In Laos, land is often taken for development projects without proper consultation or compensation for the original owners. However, villagers are often afraid to speak out due to repression from the state.
According to RFA in August 2022, over 100 households from two villages in Champassak province in southern Laos were compelled to give up 190 hectares (470 acres) of farmland to Lao-owned AIDC Trading and the Champassak Army Corps in order to construct a cassava processing plant.
The joint venture business gave the locals far less than the value of their rice fields, and Lao soldiers threatened to plough up and destroy all crops if they did not accept. On 11th August 2022, the soldiers erected a banner stating that the firm had been awarded a concession to build the plant and that residents should stop planting rice and move out before construction began in September. According to a villager, thirty families accepted the offer in order to avoid a dispute with authorities, believing that if they did not they would receive nothing.