Bolivia ranked 110 in Reporters Without Borders' World Press Freedom Index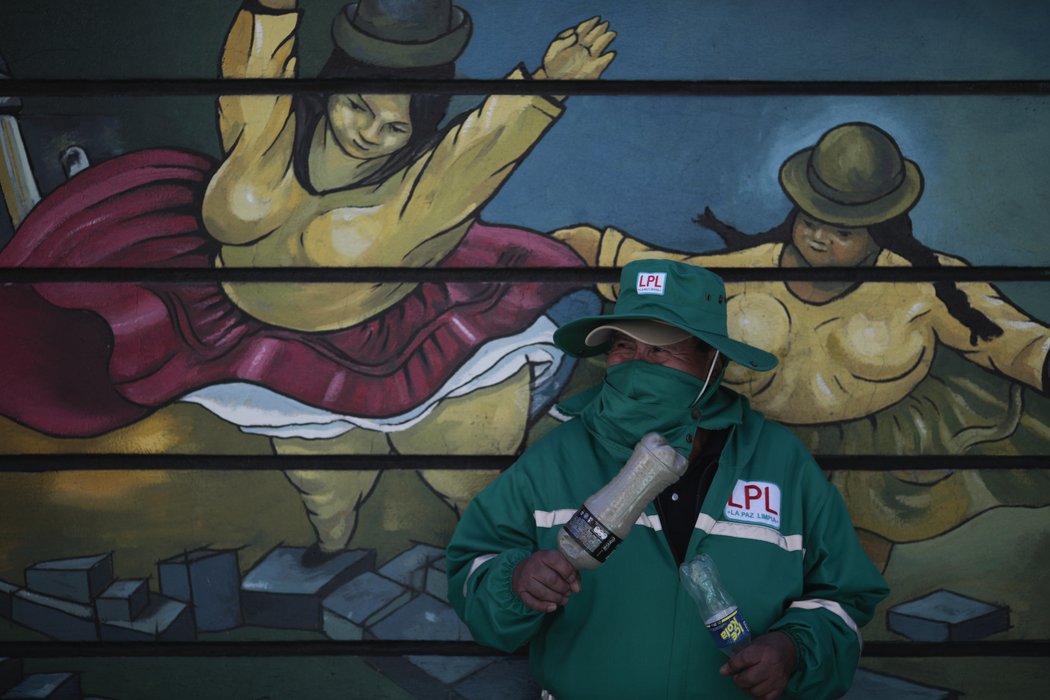 Expression
#RSFIndex: RSF unveils its 2020 World Press Freedom Index:
1: Norway 🇳🇴
2: Finland 🇫🇮
3: Sweden 🇸🇪
13: Germany 🇩🇪
33: United Kingdom 🇬🇧
34: France 🇫🇷
41: Italy🇮🇹
44: United States 🇺🇸
67: Japan 🇯🇵
111: Brazil 🇧🇷
142: India 🇮🇳
146: Algeria 🇩🇿
180: Eritrea 🇪🇷https://t.co/DplP3IsTsu pic.twitter.com/a31BxusUwu

— RSF (@RSF_inter) April 20, 2021
Bolivia was ranked 110th out of 180 countries in the Reporters Without Borders (RSF) 2021 World Press Freedom Index. This was a four-place rise in comparison to 2020, when the country had been ranked 114th. However, Bolivia remains in the "red" category of countries where there is a difficult situation for the press. The civil society organisation highlighted the restriction of press freedom in Bolivia through judicial harassment of journalists, a climate of self-censorship and legislation enabling government to exert financial pressure on the media through state advertising.
RSF also said the period of political turmoil and instability that began with President Evo Morales's resignation and forced exile in November 2019 and ended with Luis Arce's inauguration in November 2020 was marked by many attacks against journalists by both demonstrators and police during street protests and strikes.
Intimidation and attacks on journalists
On 30th March 2021, a group of truck drivers abducted, assaulted, and robbed journalist Franklin Guzmán Zambrana. Guzmán, a freelance reporter on assignment for Radio FM Bolivia, was attacked while covering a protest by thousands of coca farmers who had blocked a highway near La Paz, in the Yungas region. As reported by the Committee to Protect Journalists (CPJ), truck drivers angry about the blockade confronted Guzmán and accused him of being a spy for the farmers. He was tied up, beaten, robbed and held for around 90 minutes.
[Periódico digital Sumando Voces]

ANPB y APLP rechazan acción de abogado Torrico contra periodistas

Ambos gremios periodísticos rechazaron el accionar de la justicia y lamentaron que a través de esta solicitud se ignore la "vigencia la Ley de Imprenta".https://t.co/r6VLof6iA4 pic.twitter.com/S3V2qqXfe1

— Red UNITAS (@redunitas) April 26, 2021
At the end of April 2021, a lawyer sentenced for kidnapping and torture opened a complaint of defamation and slander against multiple journalists. On 26th April 2021, Bolivian press associations condemned a judge's acceptance of lawyer Jhasmani Torrico's request for information from 12 media outlets on the journalists who reported on his case. The Ombudsperson's Office also reacted, saying ordinary courts have no jurisdiction to prosecute journalists, and the Ministry of Justice recalled that journalistic work is protected by the country's press law.
Association
La #CIDH urge a #Bolivia observar estándares interamericanos de acceso a justicia y debido proceso, y reitera la obligación de garantizar reparación integral a víctimas y familiares de violaciones de #DDHH en la crisis de 2019.

📌Comunicado de Prensa: https://t.co/wDOycNyjN3 pic.twitter.com/fLdiPlLcxi

— CIDH - IACHR (@CIDH) March 16, 2021
In response to the arrest of former government authorities, on 16th March 2021 the Inter-American Commission on Human Rights (IACHR) published a statement underscoring Bolivia's obligations to investigate and sanction human rights violations as well as to ensure access to justice and judicial guarantees. The international organisation acknowledged assurances by Bolivia that due process was followed in the arrests of former authorities but warned that the charges of "sedition" and "terrorism" used against them have been used to persecute opposition leaders in the past. IACHR also reaffirmed the need to guarantee full reparation to victims of human rights violations and their families and called for a dialogue and reconciliation process to defuse latent tensions from the political crisis.
Peaceful Assembly
Trabajadores de La Paz Limpia cumplen quinto día de paro en demanda de sus salarios adeudados.
Lea la nota completa aquí 👉 https://t.co/XveWeGMKJR pic.twitter.com/Ma8OTJW2KC

— Agencia Boliviana de Información (@abi_bolivia) April 26, 2021
Waste collection workers with La Paz Limpia organised a strike between 21st and 27th April 2021 to demand the payment of delayed wages. The protest ended after an agreement was reached with the city, after several days when waste accumulated in neighbourhoods of La Paz. News outlets reported that, despite the agreement, the Ministry of Defence of User and Consumer Rights did not rule out criminal proceedings against La Paz' mayor and the La Paz Limpia company for the lack of waste collection services during the period.