Bangladesh authorities intensify persecution of rights group Odhikar, journalists, and critics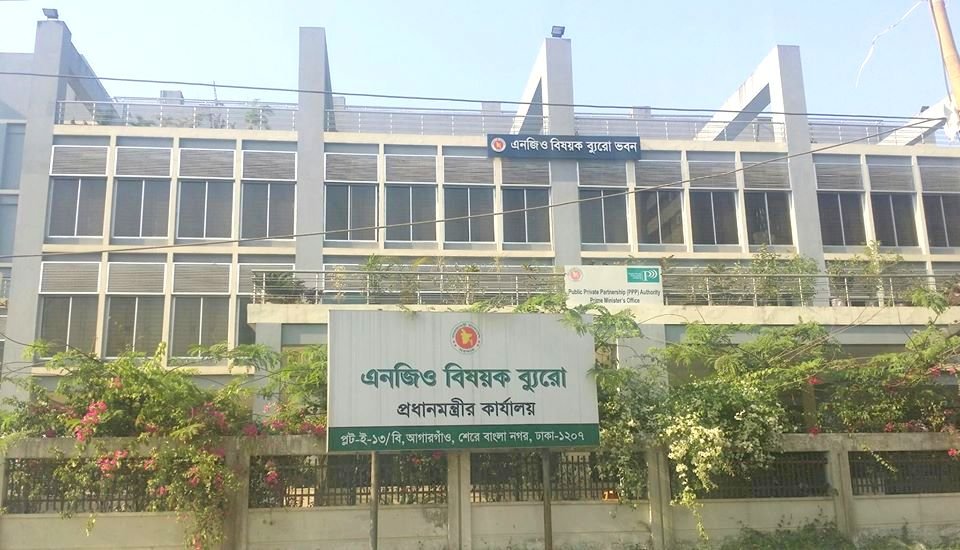 Bangladesh's civic space rating by the CIVICUS Monitor remains 'repressed'. There have been reports over the year of judicial harassment of human rights defenders as well as the families of activists in exile. Journalists have been criminalised, attacked or faced smear campaigns for their reporting, including those in exile.
The draconian Digital Security Act (DSA) – a law that contains overbroad and vague provisions granting the authorities extensive powers to police the online space – continue to be used against individuals who criticise people in power on social media. The police have also disrupted and used excessive force against protesters and allegations of torture, ill-treatment, and enforced disappearances by the security forces, including the Rapid Action Battalion (RAB), an elite anti-terrorism unit, have not been investigated, despite US sanctions.
In recent months, civic space violations have continued to take place, including the judicial harassment of human rights group Odhikar and their staff as well as ongoing attacks by ruling party youth activists, carried out with impunity. There have been cases of arrests and attacks against journalists, the use of blasphemy charges against teachers, and the seven-year conviction of a student for a social media post critical of the government. Regulations to increase control over the digital space has also been proposed in the government.
Association
Government smears and seeks to shutdown human rights group Odhikar
🇧🇩#Bangladesh: We urge the Gov to immediately reconsider its decision not to approve registration of human rights organisation Odhikar.

Civil society must be able to undertake their work & cooperate with the UN without fear of reprisals.

👉https://t.co/otj1v6M2nN pic.twitter.com/PHJnZ1llbg

— UN Human Rights (@UNHumanRights) June 10, 2022
Human rights defenders from the non-governmental organisation Odhikar have faced judicial harassment, including efforts to arbitrarily revoke their registration as well as trumped up charges of violating a draconian cyberlaw.
As previously documented in February 2022, the UN Special Rapporteur on Human Rights Defenders and other UN experts published a communication to the Bangladeshi government wherein they expressed concerns, among other things, over the ongoing judicial harassment of two human rights defenders - Adilur Rahman Khan and ASM Nasiruddin Elan - for their legitimate activities in defence of human rights.
In a response to the UN, on 12th May 2022, the government attempted to smear the group as "widely known for its disproportionate bias and prejudice against Bangladesh" and officially termed the human rights group's documentation and cooperation with the UN rights bodies as "anti-state and anti-government activity".
On 5th June, an order issued by the NGO Affairs Bureau, a body regulating non-governmental organisations under the Prime Minister of Bangladesh, cancelled Odhikar's request to renew its registration. The decision to not renew the registration stemmed from an unproven allegation that the organisation published misleading information about human rights violations and extrajudicial killings that further tarnished the government's reputation. The request for renewal of Odhikar's registration had been pending since March 2015 with the NGO Affairs Bureau, resulting in the organisation facing significant hurdles in conducting its legitimate human rights work.
Odhikar had filed an application, in accordance with the law, in September 2014, seeking renewal of its registration, which the NGO Affairs Bureau has kept pending since then. Odhikar's president Prof. C. R. Abrar filed a writ petition (number: 5402 of 2019) at the High Court in May 2019, challenging the NGO Affairs Bureau's failure to renew the registration. The High Court heard the writ petition and issued an order (Rule Nisi) against the NGO Affairs Bureau as to why the registration should not be renewed in accordance with the law. It also ordered the Bureau to respond to the order within two weeks - by 13th May 2019.
On 10th June 2022, the UN spokesperson for the UN High Commissioner for Human Rights raised concerns over the Bureau's decision to not approve the renewal of registration for Odhikar, and urged the government to immediately reconsider this decision, and to ensure that Odhikar had the ability to seek full judicial review of any such determination. The UN also noted that "intimidation and reprisals against Odhikar have been documented since as far back as 2013, and appear to have intensified"' and 'increased surveillance of its activities in recent months". The UN also stated that it was "further concerned that this decision will have a chilling effect on the ability of civil society organisations to report serious human rights violations to UN human rights mechanisms".
On 27th July 2022, it was reported that "the High Court disposed Odhikar's Writ (Petition Number 5402 of 2019), which challenged the NGO Affairs Bureau's non-renewal of its status, by not passing any judgement, as Odhikar's lawyers did not want to proceed with the matter on the grounds that the registration renewal application was unilaterally cancelled by the bureau disregarding the High Court's proceedings that began in May 2019". The human rights group had filed an appeal with the Secretary of the Prime Minister's Office. 
Violent attacks by ruling party youth activists
There have been reports of attacks against members of the opposition while there were gathering peacefully.
Dozens of JCD leaders, activists injured in BCL attack https://t.co/lRE92I7nXF

— New Age (@NewAgeBDcom) May 24, 2022
On 24th May 2022, Jatiyatabadi Chhatra Dal (JCD), the main opposition Bangladesh Nationalist Party-backed student organisation, were to hold a press conference at Dhaka University Journalists' Association. However, as they entered the campus, they were attacked by activists from the Bangladesh Chhatra League (BCL), the ruling Awami League-backed student body. According to reports, the attackers carried hockey sticks, rods, and machetes. At least 40 leaders and activists, including leaders Rashed Iqbal Khan and Abu Afsan Mohammad Yahya, were seriously injured in the attack.
On a separate occasion on 26th May, as JCD members were reportedly entering the Dhaka University campus, marching from the National Press Club area, where they had gathered around noon, they were again attacked by BCL activists. JCD reported that at least 47 of its activists were injured in the attack. Witnesses said that the leaders and activists of the BCL Dhaka University unit carried hockey sticks, iron-rods, and machetes.
On 7th June 2022, the BCL attacked the leaders of Ganatantra Mancha, a new opposition platform, while the leaders were visiting the Chottogram Medical College Hospital to see the victims injured in a massive fire at a container depot in Chottogram. At least 20 persons were injured in that incident.
The BCL has been mobilised over the years to intimidate and attack the opposition, journalists, as well as peaceful protesters. The police often turn a blind eye to their abuses, allowing them to attack and intimidate with impunity.
Expression
Arrests and attacks against journalists
In Bangladesh, journalists have been targeted for their reporting or for being critical of the authorities. Some have been criminalised under the draconian Digital Security Act (DSA), while others have been attacked and even disappeared. Pro-government entities have also engaged in smear campaigns against journalists, including against those who are based abroad, and primarily for criticising the Sheikh Hasina government.
On 17th April 2022, Susannah Savage, who worked as a foreign correspondent for The Economist in Bangladesh said she been arrested, detained, interrogated and eventually deported by intelligence services because of her reporting.
Journalist Mohiuddin Sarker Nayeem was shot and killed on 19th April 2022,by alleged narcotics dealers. According to the Committee to Protect Journalists (CPJ), Nayeem was a reporter for the privately-owned local newspaper Dainik Cumillar Dak, in Comilla district, about 60 miles southeast of the capital city of Dhaka. Nayeem had covered narcotics trafficking prior to his killing.
On 21st April 2022, journalist Abu Tayyab Munshi from Khulna was arrested for sharing a news report about the mayor of Khulna City Corporation on Facebook. On 8th June 2022, Odhikar reported that a case against the journalist had been filed under the Digital Security Act.
Freelance journalist Mahfuz Kabir Mukta was allegedly attacked by the Bangladesh Chhatra League (BCL), the ruling party's student wing, while he was filming and streaming the BCL's attack on the opposition student wing Jatiyatabadi Chhatra Dal (JCD) on 26th May 2022. After the attack, the BCL allegedly snatched a digital camera from Mahfuz and handed him over to the Shahbagh police. The police then detained Mahfuz and linked him to 13 criminal cases, including a case of cheque fraud. He remains in jail as his family is not able to afford his litigation or to secure his bail.
#Bangladesh #Police have #arrested #journalist #FazleElahi, Editor of https://t.co/lzQgixaa8n, in a case filed under #DigitalSecurityAct by Naznin Anwar, daughter of a former #RulingParty #BAL lawmaker, over a report on DC Park irregularities @UN_SPExpertshttps://t.co/WuMWsyoeIA

— Ashraf Zaman (@ZamanAshraf) June 7, 2022
On 7th June 2022, Fazle Elahi, editor of the privately-owned newspaper Dainik Parbatto and the privately-owned news website Pahar24, was arrested under the Digital Security Act for an article he published on Pahar24. According to the Committee to Protect Journalists (CPJ), it detailed alleged irregularities concerning a property rented by Nazneen Anwar, daughter of Furoza Begum Chinu, a former member of parliament with the ruling Awami League and head of the Rangamati District Women's Awami League. On 14th June he was granted bail.
Bangladesh is ranked 162nd out of 180 countries in the global press freedom index by Reporters Without Borders (RSF) in 2022. The country dropped ten places from the year before. RSF stated that 'the government often subjects the journalists they dislike to targeted physical violence, while judicial harassment campaigns are carried out to silence certain journalists or force media outlets to close. In such a hostile environment, editors take care not to challenge anything the government says. The Digital Security Act is often used to keep journalists and bloggers in prison, in appalling conditions"'.
Judicial harassment of journalist Rozina Islam continues
17th May 2022 marks a year since #Bangladeshi investigative journalist, Rozina Islam was arrested.

ARTICLE 19 calls for a fair trial for Rozina and urges the authorities to abolish the #OfficialSecretsAct, which has been blatantly abused in her case. https://t.co/yeWdst4fhg pic.twitter.com/hXfGrjn0GL

— ARTICLE 19 (@article19org) May 17, 2022
17th May 2022 marked a year since Rozina Islam, a renowned Bangladeshi investigative journalist, was arrested for violating the Official Secrets Act of 1923 – an outdated colonial law which infringes on civil society's fundamental right toaccess information.
Rozina, who investigated stories of government corruption and mismanagement of the health sector in Bangladesh during the pandemic, was arrested on 17th May 2021, after a meeting at the Ministry of Health. Following her arrest, she was held for six hours in confinement, where she suffered physical and mental harassment.
Since then, Rozina has faced charges of up to 14 years in prison, or even the death penalty. According to ARTICLE 19 and partner organisations, there has been no substantial review of her case and the charges against her have not been withdrawn. Rozina is required to appear in court multiple times a month, with are often postponed or canceled at the last minute.
Blasphemy charges brought against teachers
Blasphemy charges continue to be brought against individuals in Bangladesh for expressing their critical views on religion.
In March 2022, Hriday Chandra Mondal, a schoolteacher, was arrested on charges of "hurting religious sentiment" after he discussed the distinction between religion and science in a classroom.
According to Amnesty International, in the discussion at school, where teachers should be free to discuss any ideas or facts without fear of reprisals, the teacher argued that "religion is a matter of faith" while "science looks at evidence", according to a recording that was filmed and shared on social media. The teacher was subsequently arrested. He was freed on bail on 10th April after his third bail application.
On 5th July, the Cyber Tribunal of Chattogram sentenced schoolteacher Debabrata Das Debu to eight years in jail for "hurting religious sentiments" with comments he made about Islam on social media in October 2017. The Cyber Tribunal Judge Md Zahirul Kabir also fined him BDT 20,000 (USD 209.80) or he would have faced an additional six months' imprisonment for failure to pay the penalty.
Student jailed for seven years for criticising Prime Minister and father
On 6th June 2022, a Cyber Tribunal sentenced Jahangirnagar University student Shamsul Alam Babuto seven years in prison over an alleged "slanderous attack" on Prime Minister Sheikh Hasina and her father Sheikh Mujibur Rahman on his Facebook account. The case was filed under the Information and Communication Technology Act against Babu in August 2015 and he was charged in April 2016.
Law and regulations to increase control of the digital space to be adopted
The government is reportedly adopting new laws and regulations to increase control over the digital space. They include the Data Protection Act, 2022 and the Regulation for Digital, Social Media, and OTT Platforms.
According to Amnesty International, the proposed Data Protection Act states that it will have precedence over all existing laws. This overriding effect of the proposed law takes away people's right to seek information under Bangladesh's Right to Information Act (RTI Act) 2009 and makes the RTI Act ineffective.
Exemptions granted under the proposed Data Protection Act give authorities the right to violate an individual's right to privacy solely on the basis of preserving law-and-order , when there should be a justification behind such pre-emptive action.
The proposed law further raises serious privacy and civil liberties concerns for the people of Bangladesh. The localisation of data within Bangladesh gives authorities broad powers to access people's personal data without judicial oversight and without accountability for any violation of people's right to privacy.
Bangladesh Telecommunication Regulatory Commission Regulation for Digital, Social Media and OTT Platforms has already raised serious concerns among international human rights groups.
In March 2022, an international coalition of organisations called on the Bangladesh Telecommunication Regulatory Commission (BTRC) to withdraw and reconsider the Bangladesh Telecommunication Regulatory Commission Regulation for Digital, Social Media and OTT Platforms. According to the coalition, the draft law threatens freedom of expression and the right to privacy; undermines encryption; and weakens online safety. If enforced, the regulations will have a serious impact on human rights, and put journalists, dissidents, activists and vulnerable communities, in particular, at greater risk.
Among some of the concerns raised by the coalition include the absence of a safe harbour provision and the penalties for intermediaries and their employees, which will have a chilling effect on free speech and result in over-censorship. The traceability requirement will undermine end-to-end encryption, violate privacy and free expression. The mandate for intermediaries to block is overbroad and ambiguous, including content that is "insulting", "harmful", "offensive" or "breaches secrecy of the government".