Afghanistan: Nearly two years on from the Taliban takeover, persecution of civil society, journalists and critics continues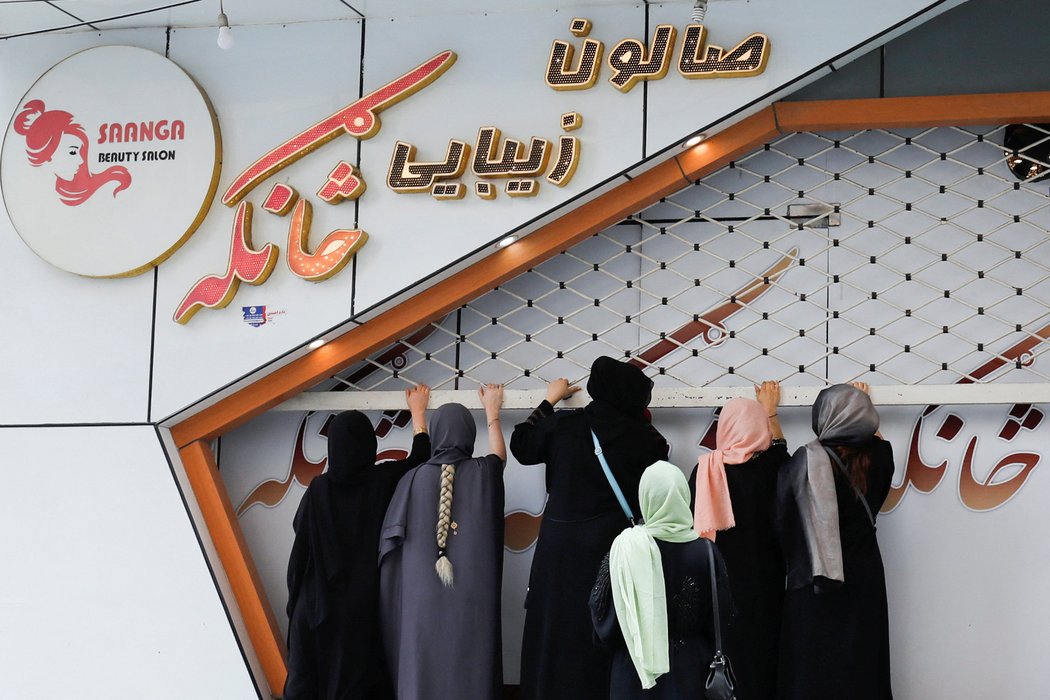 Civic space in Afghanistan was downgraded to 'closed' in March 2023, the lowest possible category on the CIVICUS Monitor scale. Since the Taliban takeover, there have been widespread reports of restrictions on civil society. Activists have been arbitrarily arrested and detained for their criticism of the Taliban. Others have faced harassment, intimidation and violence and some have also been killed. There have also been abductions of women human rights defenders by the Taliban with impunity. The Taliban have also raided media offices, confiscated equipment and detained journalists. Some have been tortured and ill-treated.
In the lead-up to the second anniversary of Taliban rule on 15th August 2023, hardliners within the de facto government are firmly in control. Every month the de facto authorities issue additional restrictions on fundamental rights and freedoms and take further steps to enforce existing rules. Civil society inside Afghanistan has been threatened and beaten into near total silence, while those who fled overseas have seen their families back home harassed. The clampdown on civic space is making the monitoring and documentation of human rights violations extremely challenging. Further, families of members of civil society detained for peacefully carrying out their work are denied access to detainees, who have no access to legal representation or due process. Testimonies from former detainees suggest that torture is widespread, including the use of repeated and brutal beatings and electrocution.
During an Enhanced Interactive Dialogue at the UN Human Rights Council on 19th June 2023, Afghan activists and civil society pointed to the continued lack of serious and sustained attention of the international community despite the grave situation in Afghanistan, and the urgent need for an accountability mechanism has not diminished.
On 20th June 2023, the UN Special Rapporteur on the situation of human rights in Afghanistan and the Working Group on discrimination against women and girls published a report which describes the widespread and systematic discrimination to which women and girls in Afghanistan are subjected, particularly since the fall of the Islamic Republic of Afghanistan on 15th August 2021. The report builds the case of prosecution of gender persecution as per the Rome Statutes. The experts believe this also gives rise to concerns that the Taliban may be responsible for gender apartheid, which although not yet an explicit international crime, points to the need for the development of 'legal standards and tools' on gender apartheid as a crime against humanity.
On 17th July 2023, the UN released a report detailing numerous instances of public lashings, media worker detentions, retaliatory killings of former members of the Afghan National Security Forces, the targeting of individuals linked to armed opposition groups, and new restrictions on women's social and economic rights – all of which occurred in May and June 2023.
The Taliban in July 2023 abolished the Attorney General's Office (AGO) and replaced it with the 'Directorate of Supervision and Prosecution of Decrees and Orders'. The de facto authorities had in May published a list of decrees issued by Supreme Leader Haibatullah Akhunzada since 2016, and the new directorate will be responsible for ensuring the implementation of these rulings. Taliban spokesman Zabiullah Mujahid stated on 18th July that if the new directorate encounters "disputes it will proceed through its own channels in whatever way things can be done best". The decree establishing the new directorate also reportedly gives the intelligence services an extensive role in the investigation, supervision and prosecution of legal and criminal cases. Taliban intelligence services are the arm of the de facto government that is most often responsible for arbitrary incommunicado detentions and mistreatment of members of civil society.
Over the last two months, NGOs and activists continue to be targeted, including those in exile. Others like human rights defender Matiullah Wesa remain in detention. Journalists were detained arbitrarily and beaten by the Taliban, while academics, musicians and poets remain at risk. The Taliban also violently dispersed a protest against the closure of beauty salons.
Association
Freedom of association in Afghanistan is severely constricted. With the exception of some journalists' groups, the de facto authorities have a zero tolerance approach for civil society organisations that work on human rights, civic freedoms and women's rights issues. Any attempts to establish new organisations or networks working on women's rights since the Taliban takeover have been prevented, including through security force raids on meetings and targeted arrests of key organisers.
NGOs face seizures, suspension and shutdown of projects
Between May and June 2023, the UN documented cases of public lashings, killings of ex-Afghan Security Forces and detention of media workers by the Taliban's Islamic Emirate in Afghanistan. https://t.co/Gdz6Cfkkcs

— The New Humanitarian (@newhumanitarian) July 21, 2023
In its recent monitoring report covering May and June 2023, the United Nations Assistance Mission in Afghanistan (UNAMA) recorded one case of asset seizure and two licence suspensions of NGOs because they were led by women or because they had female employees in their offices. The asset seizure was conducted by the de facto Ministry for the Propagation of Virtue and Prevention of Vice. The de facto Department of Economy, which is responsible for licensing NGOs, was responsible for the licence suspensions.
The Taliban has in recent months also closed down education projects run by NGOs across the country. The Education Ministry ordered the provinces of Helmand and Kandahar to close education centres and institutes - mostly for girls, who are banned from going to school beyond sixth grade - while a committee reviews their activities. It did not provide an explanation for the closures. In some regions they have closed them entirely while in others they have only prevented girls from accessing them.
Local reports in July 2023 also suggested that Taliban officials were pressuring NGOs to hire Taliban-approved candidates and obstructing or entirely blocking NGO operations if they refused.
Swedish organisations face ban
Taliban spokesman Zabiullah Mujahid on 11th July 2023 announced a ban on the operations of Swedish organisations following a Qur'an burning incident in the Swedish capital of Stockholm in June. The ban resulted in the suspension of some activities by the NGO Swedish Committee for Afghanistan, which provides health care assistance to approximately 2.5 million Afghans as well as supporting education projects and support to people with disabilities. In addition to the activities of independent Swedish NGOs, the Swedish government is also a generous donor to Afghanistan and the ban risks further cutting humanitarian assistance at a time of desperate need.
Ongoing detention of education rights activist
The continued detention for at least 114 days without charge of Matiullah Wesa, founder of Pen Path, is arbitrary and unjustified. He has the right to access a lawyer & be visited by his family and I again call for his immediate and unconditional release.https://t.co/RkmxrpXc2I

— UN Special Rapporteur Richard Bennett (@SR_Afghanistan) July 18, 2023
As of late July 2023, human rights defender and head of the PenPath NGO Matiullah Wesa remains in detention four months after he was detained on unknown charges. He has reportedly been held by the de facto General Directorate of Intelligence, though local reports in July suggested his case had been transferred to a criminal offence division at the Ministry of the Interior.
On 17th July 2023, the PenPath Foundation said in a statement: "Wesa has been detained for 114 days without any just cause. Afghan tribal leaders, scholars, the public and followers of Wesa have repeatedly asked about his unlawful detainment…He was not allowed to visit his family by phone or face to face."
As previously documented, Wesa is a highly respected education activist who has been bringing education services to remote communities since 2009 via his PenPath NGO. Since the Taliban took over Afghanistan in August 2021, PenPath has campaigned publicly and worked with tribal leaders and religious leaders for access to education for girls and to lift bans on education.
Targeting and intimidation of activists
A human rights defender (name withheld for safety reasons) was arrested on 3rd June 2023 for the second time in Kabul by intelligence officials. His cousin's son was arrested alongside him. The exact reason for their detention is not known but local reports suggest it is in connection with involvement in human rights work.
Another civil society activist (name withheld for safety reasons) remains in custody at the time of writing. That activist is reportedly being held by department 40 of Taliban intelligence. His family have only been able to see him once since his detention four months ago. He had apparently criticized the Taliban's ban on girls' education prior to his arrest.
Many members of civil society and political activists have fled overseas, but local reports suggest that family members of those who speak out against Taliban rule who remain in Afghanistan face ongoing harassment.
In one recent incident the home of a human rights defender who is currently living abroad was raided by Taliban security forces after he criticised the Taliban in the media. His relatives were reportedly threatened with detention during the incident on 21st June2023 if the human rights defender continued to speak out.
In another recent case a political activist who is currently living in Turkey was reportedly attacked on 16th May 2023 outside his home in Istanbul after he criticised the Taliban. The attack took place after Saeed Khosti, a former spokesperson for the de facto Interior Ministry, on 2nd May 2023 called on Taliban supporters abroad to kill Taliban critics; writing on Twitter, Khosti said: 'kill the fugitives one by one with knives'.
Expression
Hundreds of Afghans have been detained since the Taliban takeover for peacefully expressing their opinions. The most at risk groups include media workers, human rights defenders, civil society activists, university lecturers, commentators, social media influencers and regular civilians posting on social media.
Targeting of journalists
Journalists and media workers are often harassed and detained for infringing on extensive Taliban controls on media reporting.
AFGHANISTAN: Returning journalist detained and tortured -IFJ https://t.co/zWXeCs5eUO

— LabourStart (@labourstart) June 27, 2023
In one recent case, journalist Raza Shahir was detained on 18th June 2023 and beaten for two days when he returned to Afghanistan to arrange visa paperwork, having previously moved to Iran for his safety. According to a statement from the Pak-Afghan International Forum of Journalists (PAIF), Shahir was arrested by Taliban intelligence forces while travelling to Kabul and taken to an unknown location, where he was interrogated and tortured.
Shahir, a reporter with Rah-e-Farda TV, left Afghanistan at the start of Taliban control in August 2021, taking refuge in Iran. His reportage is often critical of the Taliban regime and he was previously targeted in April and June 2021. He had been detained and beaten up twice before because of his work as a journalist.
Mortaza Behboudi has been held by the Taliban for the last 5months, for no other reasons than being a journalist and doing his work. He must be freed. #FreeMortaza #VoiceForMortaza pic.twitter.com/lWDF9VgYf0

— Agnes Callamard (@AgnesCallamard) June 7, 2023
On 6th July 2023, Reporters Without Borders (RSF) unveiled a giant counter in Paris marking the number of days French-Afghan reporter Mortaza Behboudi has been in detention in Kabul. The unveiling marked six months since his arrest. Behboudi was arrested on 7th January while awaiting his press accreditation from the de facto authorities.
Behboudi began his career as a photojournalist at the age of 16 in Afghanistan, the country where he was born. As a result of the threats he received in Afghanistan, he has been a refugee in France for several years. He had arrived in Afghanistan two days before on a work visit.
Sources in Nangarhar said that Irfanullah Baidar, a reporter for Radio Safa based in Jalalabad city, has been arrested by the Taliban.https://t.co/bK3wOHId4L

— Amu TV (@AmuTelevision) July 18, 2023
On 12th July 2023, officers with the Taliban General Directorate of Intelligence stopped journalist Irfanullah Baidar near the Eidgah Mosque in the eastern city of Jalalabad, covered his head with a sack and forced him into a vehicle, according to the Committee to Protect Journalists (CPJ). He was released on 24th July 2023. The Taliban did not issue any official statement regarding his arrest or subsequent release.
Academics at risk
At least six university lecturers have been detained during 2023, and the de facto Ministry of Higher Education on 27th May 2023 issued instructions to university staff to 'defend the ruling regime' and 'refrain from criticising or speaking against Taliban officials'.
Rasul Parsi, a university professor, has been imprisoned in the Taliban intelligence prison for several months. Please raise your voice for him, don't let him be oppressed any more . We want justice for him .#RasulParsi pic.twitter.com/xVAJIfvGWQ

— 𝐌𝐚𝐫𝐲𝐚𝐦 𝐒𝐚𝐝𝐚𝐟 𝐃𝐞𝐥𝐚𝐰𝐚𝐫𝐳𝐚𝐢 🇦🇫 (@SadafDelawarzai) July 5, 2023
Former Herat University lecturer and social activist Rasul Parsi remains in detention since his arrest in Kabul on 1st March 2023. His arrest was reportedly linked to Facebook posts critical of authorities. He is reportedly facing trial, though no information has been released about what crime he has been accused of.
Musicians and poets detained and music banned
Cultural activities including music and poetry have also been targeted by the de facto authorities, who claim music leads to immorality.
#Afghanistan: We are alarmed to learn that poet Haseeb Ahrari has been detained by the Taliban as part of their ongoing crackdown on peaceful expression. Our statement ⬇️#FreeAhrarihttps://t.co/kOCh4Tph18 pic.twitter.com/2kf1a2vEIG

— PEN International (@pen_int) June 15, 2023
Poet Haseeb Ahrari was reportedly detained from his home on 1st June 2023 shortly after he returned to Afghanistan from Iran. The reason for Ahrari's detention is not known, but he posted poetry discussing freedom and patriotism on social media. He is originally from Panjshir province, which is a centre of anti-Taliban resistance. Poetry is an extremely popular and influential medium in Afghanistan, and the Taliban used poetry extensively in their propaganda efforts during the insurgency.
The de facto authorities are also attempting to ban music, as they did during their previous period in power from 1996 to 2001, and have detained numerous musicians and destroyed countless musical instruments. The ban has not been uniformly enforced, but the Ministry for the Propagation of Virtue and Prevention of Vice said in an online statement on 11th June that wedding halls in Kabul would no longer be allowed to play music.
The Kabul ban came a month after pro-Taliban singer Khosh Naseeb was detained on 13th May 2023. A spokesman for the Ministry for the Propagation of Virtue and Prevention of Vice said that Naseeb, who is from eastern Nangarhar province, had continuously ignored recommendations not to put his pro-Taliban lyrics to music. In another recent incident, the Ministry for the Propagation of Virtue and Prevention of Vice announced on 19th July that it had destroyed a batch of instruments that had been 'used to promote music and immorality'. A tweet by the authorities showed pictures of drums and harmoniums on a bonfire.
A well-known singer was reportedly shot dead on 5th June 2023 in the Mandol district of Nuristan province alongside his brother. The singer Muslim Golzar had reportedly recently returned from Pakistan and was on his way to attend a wedding party when he was attacked. The motive for the killings is unclear.
Peaceful assembly
There have been relatively few demonstrations in June and July 2023 after a series of arrests in the previous months. Human rights defenders, civil society activists and their relatives arrested during previous waves of protests have been beaten and tortured during their detentions, and this has a strong deterrent effect. The Taliban not only detain and ill-treat activists, but also threaten their families. People are often released with threats that any further involvement in protest activity will result in the detention or killing of family members.
Violent dispersal of protest against closure of beauty salons
#OSINT | Women Protest in Kabul

◾️Women demonstrated in #Kabul today, chanting slogans such as "Bread, Work, Justice" — they were reportedly protesting the Taliban's recent order to close beauty salons in #Afghanistan.

◾️Footage shared on social media shows evidence of #Taliban… pic.twitter.com/BDXkI70Em4

— Afghan Witness (@afghan_witness) July 19, 2023
An announcement by the de facto authorities that they would forcibly close beauty salons prompted a public demonstration on 19th July 2023 in the capital Kabul. Around 50 women gathered in the Shar-e Naw district of the capital and held banners calling for 'bread, work and justice'. Taliban security forces reportedly fired shots into the air, beat women with rods and used water cannon to disperse the gathering. Some protesters reported the Taliban had used electric stun guns against demonstrators. Others said their phones had been confiscated.
Running and working at beauty salons was one of the very few professions still open to women prior to the ban. Many of those who will now lose their businesses and jobs will have no alternative means to earn a living. The Taliban claim some of the treatments offered by salons are against Sharia law (Islamic law).
UNAMA criticised the use of force against peaceful protesters and called on the de facto authorities to allow Afghan women to express their views free from violence.