WHRD Nazanin Zaghari-Ratcliffe returns home after years of prolonged arbitrary detention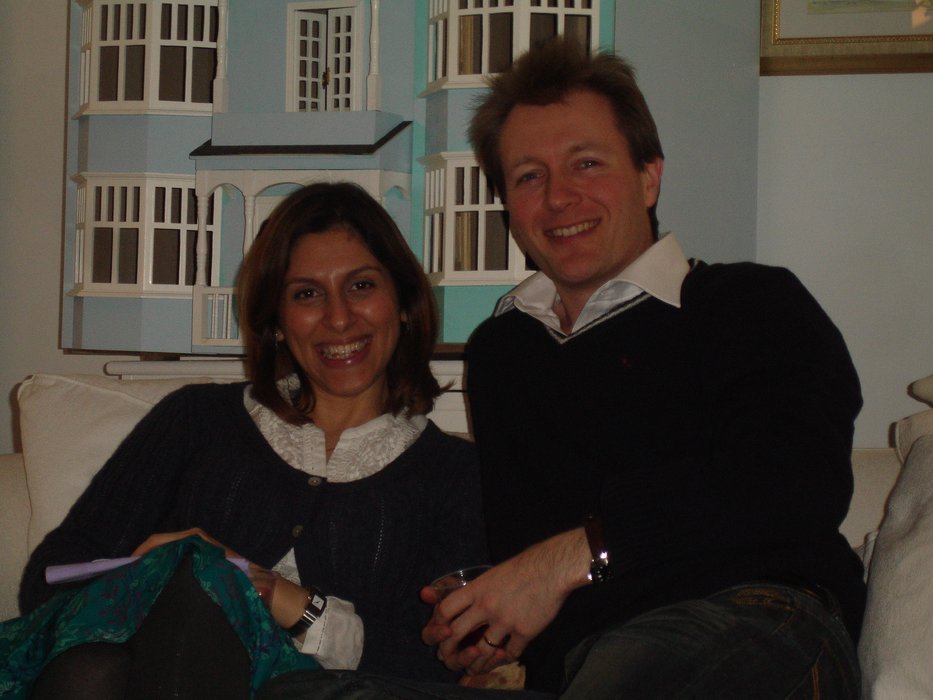 Association
On 24th January 2022, woman human rights defender Atena Daemi was freed from prison in Iran. Daemi, who campaigns for children's rights and women's rights, as well as an end to the death penalty, was arrested on 21st October 2014 and sentenced to five years in prison for "acting against national security." She was due for release on 4th July 2020 but on 2nd July 2020, Daemi was sentenced by Branch 24 of Tehran's Revolutionary Court to two additional years in prison and 74 lashes on charges of "propaganda against the state" and "disrupting the prison order". She tweeted her thanks to all her supporters.
Guardian front page, Thursday 17 March 2022: Zaghari-Ratcliffe released after six years in Iran jail pic.twitter.com/H29qSKgRsW

— The Guardian (@guardian) March 16, 2022
In the early hours of 17th March 2022, British-Iranian citizens Nazanin Zaghari-Ratcliffe and Anoosheh Ashoori finally returned home to the United Kingdom after serving lengthy and entirely arbitrary detentions in Iran. Zaghari-Ratcliffe, a project manager with the Thomson Reuters Foundation, was arrested by the Iranian Revolutionary Guard in April 2016 as she was about to board a flight back to the UK after visiting her parents and introducing them to their granddaughter. She was sentenced to five years in prison by Tehran's Revolutionary Court on the fabricated charges of leading a "foreign-linked hostile network" and spying. She spent the final year of her prison sentence on parole at her parents' home in Tehran but in April 2021, was sentenced to a further year in prison and a one-year travel ban after being found guilty of spreading propaganda against the Iranian government.
Ashoori, a retired engineer, was arrested in August 2017 while visiting his elderly mother in Tehran. In August 2019, he was sentenced to 12 years in prison – 10 years for allegedly "spying for Israel's Mossad" and two years for "acquiring illegitimate wealth". Ashoori denied both charges. Their release was tied to the payment of a decades-old debt of nearly £400m, related to a failed UK-Iranian arms deal in the 1970s.
The news of Zaghari-Ratcliffe and Ashoori's release is tinged by the ongoing arbitrary detentions of other dual nationals such as Morad Tahbaz. Tahbaz, a nature conservationist and British-US-Iranian citizen, was sentenced to 10 years in prison in 2019 for allegedly using conservation efforts as a cover for espionage. He was released on furlough as part of the deal that secured the release of his fellow dual-nationals, Zaghari-Ratcliffe and Ashoori. However, he was returned to Evin prison in Tehran under armed guard just 48 hours after his release. He has reportedly been released from prison once again but is said to be in a hotel instead of his family home and has undertaken a hunger strike in protest against his ongoing detention. His health and wellbeing is a matter of serious concern as Tahbaz is suffering from cancer and has contracted COVID-19 twice in Evin Prison.
According to The Guardian, as many as 17 dual nationals are currently imprisoned in Iran on charges resembling those levelled at Zaghari-Ratcliffe, Ashoori and Tahbaz. For example, in October 2020, the 68-year-old German-Iranian dual-national, Nahid Taghavi, was arrested by 12 men on the streets of Tehran and sentenced to 10 years on charges of "forming a group composed of more than two people with the purpose of disrupting national security" and "propaganda against the regime". According to her daughter, she spent seven months in solitary confinement in Evin prison, suffers from diabetes and neck pain, has contracted COVID-19 in prison and is in need of back surgery.
Noting such and other grave concerns, on 18th March 2022, Human Rights Watch warned that Iranian society is "under crackdown" from a repressive state that targets and punishes peaceful dissent, civil society, labour activists, lawyers, journalists and human rights defenders (HRDs). Ahead of Nowruz, the Iranian new year, on 20th March 2022, Human Rights Watch called on the authorities to release the dozens of civil society actors and HRDs who are unjustly imprisoned in retaliation against their peaceful work. Detainees remain at risk of COVID-19, which continues to run rife in the crowded and unsanitary conditions of Iran's prisons. Notably, in January 2022, the writer Baktash Abtin, who was imprisoned on trumped-up national security charges, contracted the virus in custody and subsequently died as a result of the authorities' refusal to provide him with timely and adequate health care.
Peaceful Assembly
The International Iran Atrocities People's Tribunal (the Aban Tribunal) investigating Iranian authorities for allegations of crimes against humanity (including murder, torture and rape) held its second set of hearings in London from 4th – 6th February 2022. The Aban Tribunal was set up for and at the request of the victims and families of the victims of the Aban 1398 (November 2019) atrocities committed by the Iranian authorities after protests broke out nationally on 15th November 2019 following a sudden spike in fuel prices.
The protests were met with a total internet shutdown and extreme violence that resulted in the death, injury or detention of thousands of people, some of whom are now on death row, awaiting execution. The Tribunal, whose judgement will be announced in early 2022, seeks to ensure accountability and justice for the events of November 2019 amid the Iran Government's continuing refusal to initiate judicial investigations or criminal proceedings. According to Amnesty International: 
"The hearings … are crucial for ensuring that these atrocities do not fade into memory. Crucially, the tribunal must spur UN member states into action, both at the current session of the UN General Assembly and the next session of the UN Human Rights Council, to pave the way for the accountability that is so desperately needed."
The extent of the impunity enjoyed by the Iranian authorities was further illustrated by the arbitrary arrest of prominent human rights defender Narges Mohammadi on 16th November 2021 while she was attending a memorial for Ebrahim Ketabdar, who was killed by Iranian security forces during the protests. In May 2021, Branch 1188 of Criminal Court Two in Tehran sentenced Mohammadi to two-and-a-half years in prison, 80 lashes and two separate fines for charges that include "spreading propaganda against the system." Two months prior to her arrest in November, Mohammadi received a summons to begin serving this sentence, but decided to ignore it.
On 12th January 2022, without access to a defence lawyer, Mohammadi was tried at Branch 26 of the Revolutionary Court. Two days later, she was sentenced to eight years and two months in prison, 74 lashes and was banned from living in Tehran, holding membership of political and social organisations and using social media. The European Union's External Action Service (EEAS) condemned the sentence—issued a little over a year after Mohammadi completed a five-year sentence—as "against the universal principles of human rights and the rule of law."
An ongoing crisis related to the state's severe mismanagement of water resources has been the subject of further large protests in the city of Isfahan since November 2021. Since mid-November, thousands of farmers have camped on the Zayandeh Rud's dry riverbed in Isfahan to demonstrate their frustration at the water crisis affecting the country. These protests have been targeted by the security forces who, on 24th November 2021, arbitrarily arrested a number of protesters, set fire to protest tents and opened fire on crowds. The suppression of the protests was also accompanied by state-mandated internet disruptions.
In the longer term, protests around access to water and the impact of climate change on Iranian citizens are set to continue. According to Human Rights Watch, there are serious and longstanding concerns over mismanagement of water resources and pollution from oil development. Furthermore, environmental experts warn that development projects in oil-rich Khuzestan, including the construction of hydroelectric dams, irrigation schemes, and water transfers to neighbouring provinces, are damaging the environment and causing water shortages.