UAE's Dismal human rights record on the spotlight ahead of COP28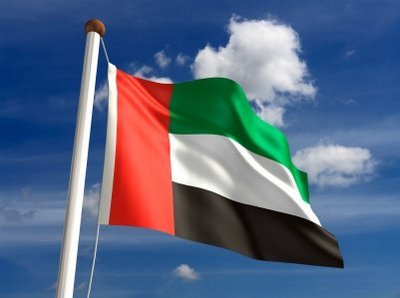 Expression
On 1st June 2023, Amnesty International released a statement saying that States participating in a climate meeting starting on 5th June in Bonn, which will help set the agenda for the United Nations Framework Convention on Climate Change (COP28) in Dubai later this year, should urge the United Arab Emirates to improve its dismal human rights record to ensure a successful conference. The statement accompanied a report examining the human rights situation in the UAE ahead of COP28 later this year. Amnesty International identified key human rights risks in the UAE that threaten the success of COP28 as including the suppression of the right to freedom of expression and a closure of civic space, crackdowns on freedom of association and peaceful assembly, the danger of digital espionage and monitoring, and the host country's opposition to the rapid phasing out of fossil fuels.
It is difficult to see how civil society can meaningfully participate in or critique this important meeting when Emirati law forbids criticism of "the state or the rulers" and imposes punishments, including life imprisonment or the death penalty, for association with any group opposing "the system of government" or for vague "crimes" such as "damaging national unity" or "the interests of the state".
These concerns have been amplified by a coalition of human rights organisations who make up the Stand Up for Emirati Detainees (SANID) Campaign which, on 1st May 2023, issued a joint statement signed by 44 human rights organisations highlighting their concerns as to the UAE's sustained assault on human rights and freedoms, including targeting human rights activists, enacting repressive laws, and using the criminal justice system as a tool to eliminate the human rights movement. These policies have led to the closure of civic space, severe restrictions on freedom of expression, both online and offline, and the criminalisation of peaceful dissent.
The organisations emphasised the fact that for more than 10 years, UAE authorities have been unjustly detaining at least 60 Emirati human rights defenders, civil society activists and political dissidents who were arrested in 2012 because of their demands for reform and democracy or their affiliation with the Reform and Social Guidance Association (Al-Islah). Some from this group, which is commonly known as the "UAE 94" because of the number of defendants in their mass trial, were subjected to enforced disappearance, torture and other ill-treatment. They were sentenced to between 7 and 15 years in prison during a trial in 2013 that failed to meet minimum fair trial standards. The list of 60 detainees includes human rights defenders, activists, academics, lawyers, university professors and royal family members, such as Dr Mohammed Al-Roken, a leading human rights lawyer; Dr Mohammed Al-Mansoori, a legal expert; Hadef Al-Owais, the dean of the Graduate School at UAE University; and Sheikh Sultan Al-Qasimi from the ruling family of Ras Al-Khaimah emirate.
Association
As the global spotlight on climate accountability turns to the UAE as it prepares to host this year's COP28, attention must also be focused on the serious deficiencies in protecting migrant workers at risk from dangerous heat in the UAE and other Gulf Cooperation Council Countries. On 31st May 2023, Human Rights Watch published a report detailing how migrant workers in Gulf Cooperation Council countries lack sufficient health and safety protection from the region's extreme summertime heat and humidity. Between 2021 and 2023, Human Rights Watch interviewed 90 migrant workers from Bangladesh, India, Kenya and Nepal about heat and health safety issues in three Gulf countries: Qatar, Saudi Arabia and the UAE. While all workers in the Gulf face the risks of exposure to extreme heat, in practice it is migrant workers who are overwhelmingly exposed to the most dangerous working conditions in the region.
🚨BREAKING🚨#UAE94 dissident Khalaf al-Romaithi has disappeared in #Jordan since May 9.

However, we welcome the Amman court's decision to reject the #UAE's extradition request and urge authorities to clarify his whereabouts.https://t.co/roy7P9bUej

— MENA Rights Group | منَا لحقوق الإنسان (@MENA_Rights) May 16, 2023
On 15th May 2023, the Gulf Centre for Human Rights (GCHR) reported that Dr Khalaf Al-Romaithi, a member of the UAE94, has been subjected to enforced disappearance in Jordan. On 7th May 2023, after being detained for many hours upon his arrival in Jordan, he was allowed to enter the country with a Turkish passport on a bail of 3,000 Jordanian dinars. Al-Romaithi, who has been living in exile in Turkey for the past decade, had flown to Jordan in search of a school for his children. He is a businessman who is 58 years old, has dual Emirati and Turkish nationalities, holds a PhD in Business Administration and has held several administrative positions within the UAE. He is one of the founding members of the Abu Dhabi Charitable Authority.
On 10th May 2023, the Jordanian authorities forcibly disappeared Al-Romaithi, who was sentenced in absentia in the United Arab Emirates (UAE) on 2nd July 2013 to 15 years in prison as part of the unfair trial to which all members of the UAE94 group were subjected. The trial lacked the most basic international standards necessary for a fair trial and due process. The only charge under which he was convicted was his refusal to be a witness against fellow detainees.
Reliable sources confirmed to GCHR that the security authorities in Jordan arrested him on 8th May 2023, and he was brought before a Jordanian court that held a hearing on 9th May 2023. He was imprisoned and given a trial date of 16th May 2023. The Emirates Detainees Advocacy Centre (EDAC) reported that the Jordanian court ordered the release of Al-Romaithi on 10th May 2023 but instead he was handed over to security services for extrajudicial deportation to the UAE.
Concerningly, reports received by GCHR and corroborated by Amnesty International state that Al-Romaithi has already been forcibly deported to the UAE from Jordan. The state-owned Emirates News Agency, announcing Khalaf Al-Romaithi's deportation and arrest, said that he will face a retrial on the charge of affiliation with an organisation "that aims to oppose the foundational principles of the UAE government". Al-Romaithi's lawyer in Jordan further informed Amnesty International that he was not granted access to his client after he last saw him at Jordan's Marka prison on the morning of 9th May 2023, and his family has heard no news from him.