The UAE continues to arbitrarily detain prisoners of conscience well past completion of their sentences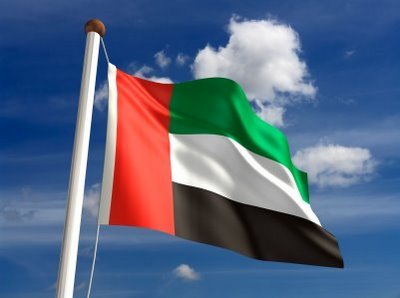 General update
Despite the UAE's ratification of the UN Convention against Torture and Other Cruel, Inhuman or Degrading Treatment or Punishment (UNCAT) in 2012, the practice of torture remains widespread in the UAE. On 13th and 14th July 2022, the UN Committee against Torture (CAT) examined the UAE's implementation of the provisions of the UNCAT for the first time. The CAT raised multiple concerns with the UAE delegation about provisions of the UNCAT that remain unimplemented in the UAE, both in law and in practice. Civil Society Organisations (CSOs) made submissions to the CAT which documented systematic acts of torture committed by UAE authorities, which continue to be treated with complete impunity, said 13 CSOs in a joint statement led by the MENA Rights Group. Furthermore, said the CSOs, "legal safeguards against torture remain absent from the Emirates' legislation." The 13 CSOs called upon UAE authorities to fully implement the Committee's recommendations.
On the International Day in Support of Victims of Torture on 26th June 2022, GCHR, the International Service for Human Rights (ISHR), the International Campaign for Freedom in the UAE (ICFUAE) and the World Organisation Against Torture (OMCT) released their updated submission to the CAT, with extensive documentation of ongoing torture and abuse in prison, including the use of prolonged solitary confinement.
Association
On 15th July 2022, ahead of a visit by UAE President Mohamed bin Zayed al Nahyan to Paris, Human Rights Watch warned that France's energy plans should not include ignoring human rights abuses in the UAE. The organisation expressed its fears that the energy crisis, exacerbated by Russia's invasion of Ukraine, has led President Macron and other European leaders to court the UAE and other oil rich countries such as Saudi Arabia in search of alternative energy supplies. Consequently, European countries and the US appear increasingly willing to turn a blind eye to human rights violations in the Gulf region. Human Rights Watch called for the release of Ahmed Mansoor, a member of the HRW advisory committee of the Middle East and North Africa division and GCHR's advisory board, who has been held in poor conditions in solitary confinement since his arrest on 20th March 2017. Ahead of the visit, GCHR, FIDH and the Ligue des droits de l'Homme also wrote to French President Emmanuel Macron, drawing attention to the poor situation of rights and freedoms in the UAE, including the imprisonment of Mansoor, Dr Al-Roken and many other prisoners of conscience. A joint statement released by France and the UAE following the visit stated that the presidents discussed the crisis in Ukraine, energy and food security, economy, investment and industry, climate action, health, education, culture and space, peace and stability. It is telling that any mention of "human rights" was entirely absent from the joint statement.
GCHR condemned the authorities' failure to release 40 prisoners of conscience, despite the fact that many of them have completed their sentences. A large number of the prisoners are part of a group collectively known as the UAE94 who were arrested in 2012 in retaliation against their peaceful pro-democracy activities and sentenced to between seven and fifteen years in prison following a grossly unfair trial in 2013. On the anniversary of the verdicts against the UAE94 in July 2022, 51 human rights organisations signed a joint letter calling on allies of the UAE to press the Emirati authorities to immediately and unconditionally release all those convicted. The letter also deplored the fact that the UAE has failed to conduct an independent, impartial and comprehensive investigation into the allegations that members of the UAE94 were subjected to torture and ill-treatment before and after their trial, and failed to bring those responsible for these violations to trial and provide redress and compensation to their victims.
GCHR and other rights groups such as the Emirates Detainees Advocacy Centre (EDAC) also reported that women prisoners of conscience Amina Al-Abouli and Maryam Al-Balushi, who have completed their original sentences, were handed down additional sentences in an effort to keep them in prison in retaliation for their decision to speak out about torture and their dismal detention conditions.
BREAKING: Great news to share. After nearly a month in a UAE prison without adequate access to counsel or family, Asim Ghafoor's lawyers have secured his release and he is on his way home right now. Thank you to everyone who spoke out against his unjust arrest. https://t.co/xWjIJEUf9e

— Qasim Rashid, Esq. (@QasimRashid) August 13, 2022
In August 2022, the Gulf Centre for Human Rights (GCHR) reported that US-based human rights lawyer and board member of Democracy for the Arab World Now Asim Ghafoor was released after a court overturned his three-year prison sentence and ordered him to pay a fine of 5 million Dirhams ($1.36 million) in addition to confiscating 18 million Dirhams ($4.9 million) from his account. Ghafoor was arrested on 14th July 2022 at Dubai airport while he was travelling to Istanbul to attend a wedding. He was taken to a detention centre in Abu Dhabi after the UAE authorities announced that he had been sentenced in absentia to three years in prison and a fine of three million UAE dirhams (US$816,000) by the Abu Dhabi Money Laundering Court for alleged tax evasion and money laundering. According to local sources, Ghafoor was targeted due to his human rights work and because he was the lawyer of the late journalist Jamal Khashoggi, who was murdered by the Saudi authorities, a close ally of the UAE, in 2018. Ghafoor's arrest prompted the US rights group, the Council on American-Islamic Relations, to warn civil society activists against travelling or transiting through the UAE due to fears that the country may be involved in extraordinary renditions.
On 17th July 2022, prominent human rights defender Dr Mohammed Al-Roken completed his sentence but remains in prison. Throughout his ongoing arbitrary detention in Al-Razeen prison, Dr Al-Roken was subjected to many documented violations, including being placed in solitary confinement, deprived of communication and family visits and prevented from having access to and reading books. He was also subjected to ill-treatment and torture. Al-Roken was arrested on 17th July 2012 as part of a major crackdown by security forces in Ras Al Khaimah, Dubai and Sharjah against human rights defenders, activists and advocates of reform across the UAE. They were arrested on the orders of the Public Prosecutor, based on unsubstantiated allegations that they belong to an organisation that poses a threat to national security.