UAE civil society fears crackdown ahead of COP28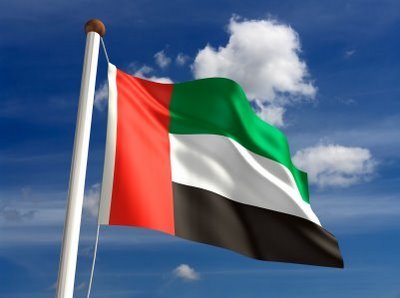 Expression
On 21st December 2022, the Guardian reported that the UAE is preparing to deport an Egyptian-American citizen detained in Dubai who called for protests during the COP27 climate conference in Egypt. Emirati officials have so far declined to clarify whether he will be extradited to Egypt or the US. 25 human rights organisations, including CIVICUS and MENA Rights Group, have expressed their alarm to the prospect of Sherif Osman's deportation to Egypt, where he would be at high risk of torture and other grave human rights violations. On 22nd December 2022, MENA Rights Group welcomed the news that Osman was released from detention, but reiterated calls for the Emiratis not to deport him.
Osman is a former Egyptian army officer who has lived in the US for decades. He has a YouTube channel, with over 35,000 subscribers, where he discusses political affairs in Egypt. In October 2022, he began posting videos urging Egyptian citizens to protest against the rising cost of living and the crackdown on Egyptian civil society during the visit of US President Joe Biden to Egypt on 11th November 2022 during COP27. Hundreds of people were arrested in Egypt in the weeks leading up to 11th November in efforts to deter protests. Following these arrests, the authorities engaged in intensive surveillance of civil society and restricted protests during COP27. This has sparked concerns about the eventual treatment of civil society during COP28, which will take place in the Emirates from 30th November to 12th December 2023.
Osman was detained at a restaurant on a recent trip to Dubai where he had travelled with his family. According to Amnesty International, the officials did not present an arrest warrant or explain the reasons for his arrest before taking Osman away in an unmarked car. Amnesty International further stated that one month after his arrest, Osman's lawyer was informed by the UAE authorities that they had acted on request from Egypt. An Emirati official subsequently informed the Guardian that Osman was detained on 6th November "at the request of the Arab interior ministers' council, the Arab League body responsible for coordinating matters of law enforcement and national security".
The UAE has a strong track record of facilitating other countries with dismal human rights records to crack down on human rights defenders and dissenting voices. Earlier this year, US citizen Asim Ghafoor and former lawyer of the murdered journalist Jamal Khashoggi was detained in Dubai airport and sentenced to three years in prison for alleged financial crimes in the US. He was freed months later. UAE authorities were also instrumental in the arrest and rendition to Saudi Arabia of Saudi women's rights defender, Loujain Al-Hathloul. Al-Hathloul subsequently filed a lawsuit against a UAE-based cyber company over the hacking of her phone which she maintains led to her arrest and rendition by the UAE authorities.
On the occasion of International Human Rights Day on 10th December 2022, imprisoned Emirati human rights defender Ahmed Mansoor was honoured with honorary citizenship of the city of Lyon in France. Mansoor was arrested on 20th March 2017 and sentenced to 10 years in prison in May 2018 after being unfairly convicted of the offence of "insulting the status and prestige of the UAE and its symbols including its leaders" in reprisal for his peaceful human rights activism, including through his posts on social media. He is the recipient of the 2015 Martin Ennals Award for Human Rights Defenders.
Khalid Ibrahim, Executive Director of the Gulf Centre for Human Rights (GCHR), of which Mansoor is an Advisory Board member, accepted the honour on Mansoor's behalf. Ibrahim highlighted the significance of Mansoor being awarded honorary citizenship of Lyon, which hosts the headquarters of the International Criminal Police Organisation (INTERPOL). INTERPOL's current president Major General Ahmed Al-Raisi was electedin 2021 despite the extent of the compelling evidence implicating him in the torture of Ahmed Mansoor and grave human rights violations against other prisoners of conscience.
On 18th January 2022, French lawyer William Bourdon filed a torture complaint in France against Al-Raisi on behalf of GCHR and Mansoor under the principle of universal jurisdiction. When Al-Raisi visited Lyon in March 2022, Bourdon's office sent information to the Prosecutor's Office, which opened an inquiry through its unit for crimes against humanity, genocide and war crimes. On 18th March 2022, GCHR's Executive Director testified about Al-Raisi's crimes, and the accusations against him were sufficient to lift Al-Raisi's diplomatic immunity.