Two activists released despite authorities' complete intolerance of online activism and dissent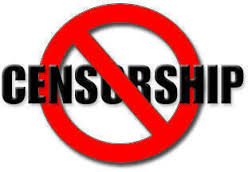 Expression
On 11th March 2022, the Gulf Centre for Human Rights (GCHR) called on the Saudi authorities to reveal the whereabouts and conditions in which Internet activist and aid worker Abdulrahman Al-Sadhan is being held. Al-Sadhan, who has not been heard from since October 2021, is serving a 20-year prison sentence, followed by a 20-year travel ban, for exercising his right to freedom of expression. Al-Sadhan was deprived of access to legal counsel during a trial lacking in the most rudimentary of international standards on fair trials and due process. According to his sister, woman human rights defender Areej Al-Sadhan, "Saudi officials continue to deny him calls and visits, we can't even check on his wellbeing. We're worried about his safety, as the torture and mistreatment have left visible marks and greatly affected his health." His family started a petition to free Abdulrahman Al-Sadhan at www.change.org/FreeSadhan.
On 11th March 2022, Saudi blogger and human rights defender Raif Badawi was released from prison after completing his ten-year sentence. Badawi was arbitrarily detained in 2012 and sentenced in 2014 to 10 years in prison, followed by a 10-year travel ban and a 1 million Saudi Arabian riyal (approx. $267,000) fine for creating an online forum for public debate and allegedly insulting Islam. He was also sentenced to a cruel and inhuman punishment of 1,000 lashes, the first 50 of which were meted out in a public square in Jeddah on 9th January 2015.
Internet activist Naimah Al-Matrod has been released from prison in #SaudiArabia after serving her six years sentence for engaging in protests and creating social media accounts asking for the liberation of prisoners. @sarahleah1 @thomasjuneau @TaraAOGradyhttps://t.co/9cQA1XW0vb

— Politico Anatomy (@PoliticoAnatomy) February 15, 2022
On 11th February 2022, internet activist Naimah Al-Matrod was released from Al-Dammam prison in poor health, after being subjected to ill-treatment for six years. On 10th November 2017, the Specialised Criminal Court (SCC) in Riyadh sentenced Al-Matrod to six years in prison and a six-year travel ban upon completion of her sentence for her peaceful online activities creating social media accounts calling for the release of prisoners. As with other prominent women human rights defenders Samar Badawi, Nassima Al-Sadah, Loujain Al-Hathloul, and human rights defender Essam Koshak, who were released in 2021, Al-Matrod is prohibited from speaking to the media or expressing her views on social media. She will also be prevented from getting a job in the civil service, which is prohibited to anyone who has been in prison for more than a year, as well as any job that requires security vetting.
On 24th January 2022, the SCC in Riyadh decided to postpone the trial of ten Egyptian Nubian citizens for a period of two months. The men have been charged with spreading false and malicious rumours on social media and establishing an unlicensed association, in violation of their rights to freedom of expression and association.
On 30th December 2021, the Najran Region Appellate Court in Saudi Arabia upheld Yemeni journalist Ali Abu Luhum's 15-year prison sentence for apostasy despite the absence of his defence lawyer. Abu Luhum was arrested on 23rd August 2021 in relation to comments made via two anonymous Twitter accounts.