Threats and attacks against activists and journalists as Afghanistan faces a humanitarian crisis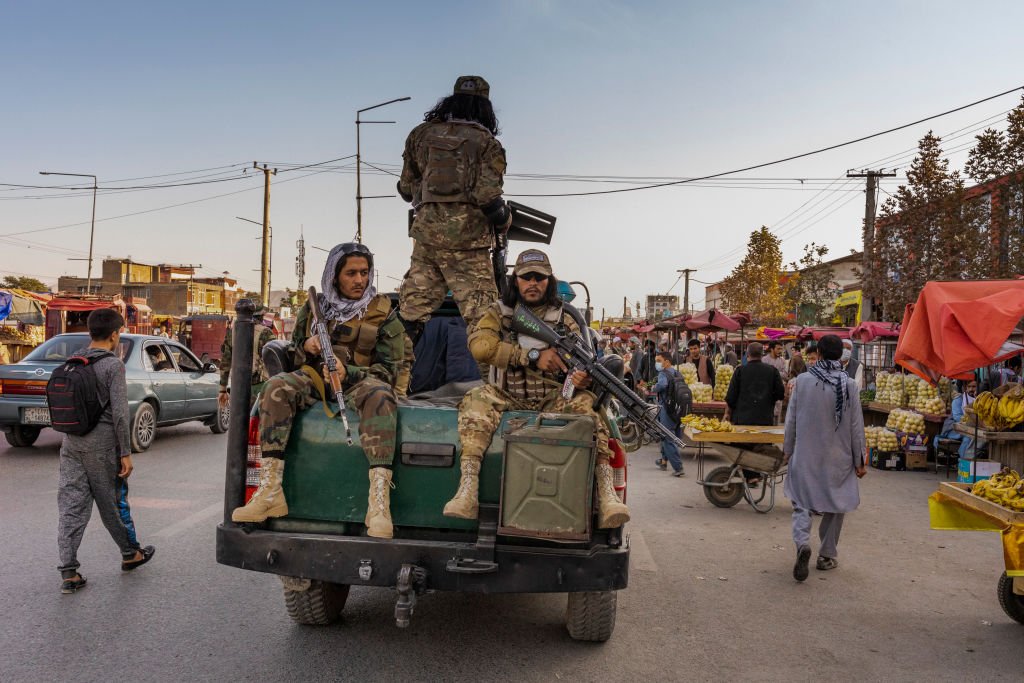 Afghanistan is "on the brink of a humanitarian catastrophe" and its collapsing economy is heightening the risk of extremism, the UN's special representative for the country, Deborah Lyons warned on 18th November 2021.
Lyons said the United Nations predicts that 60 percent of Afghanistan's 38 million people face crisis levels of hunger in a food emergency that will likely worsen over the winter. She said the country's GDP is estimated to have contracted by 40 percent. She said that a humanitarian catastrophe "is preventable," saying the main cause is financial sanctions on the Taliban, who took over the country in August 2021. Sanctions "have paralyzed the banking system, affecting every aspect of the economy."
The Taliban's seizure of power on 15th August 2021 has resulted in sweeping changes to the lives of all Afghans, but Afghan women and girls face particularly dire restrictions on their rights in their daily lives. According to Amnesty International, except for healthcare workers and a few other isolated exemptions, Afghan women have been told that they cannot work and should stay at home until the situation "gets back to a normal order" and "women-related procedures are in place".
In addition to losing their access to education and employment, women now face increased threats of gender-based violence, severe restrictions on their rights to freedom of assembly, freedom of movement and freedom of expression, including even on their choice of clothing.
On 30th November 2021, a new report by Human Rights Watch (HRW) highlighted that more than 100 former Afghan security forces have been killed by the Taliban or have disappeared since the militants seized control. The rights group said an amnesty promised by the Taliban's leadership had not prevented local commanders from targeting former soldiers and police. HRW accused the leadership of "condoning" the "deliberate" killings.
The UN indefinitely postponed the international recognition of the Taliban government. A resolution adopted by consensus without a vote by the General Assembly on 6th December 2021 effectively held off any decision on recognition for at least the next ten months.
Over the last two months, human rights defenders have continued to face threats and attacks. Women's rights defender Frozan Safi was shot and killed, while women aid workers have been blocked from operating. The Taliban took over the Afghan bar association while journalists continue to face attacks. Peaceful protests have also been stifled.
Association
Climate of fear for human rights defenders
On 3rd November 2021, Mary Lawlor, the UN Special Rapporteur on human rights defenders said that human rights defenders in Afghanistan report that they are now enduring a "climate of fear" and threats and are becoming increasingly desperate over conditions in the country. They have called for an urgent coordinated response from the international community.
"Defenders tell me of direct threats, including gendered threats against women, of beatings, arrests, enforced disappearances, and of defenders being killed. They describe living in a climate of constant fear", she said.
Those most at risk are people documenting alleged war crimes, women, in particular criminal lawyers, cultural rights defenders, especially those working in banned sectors such as musical performance, and others from minority groups. Some said that they have erased their online data history to evade identification and that the Taliban are using other ways to find them.
A report jointly published in September 2021 by FIDH, OMCT and Amnesty International concluded that under Taliban rule human rights defenders are at more risk than ever. The report noted that some NGOs had their accounts frozen by the Taliban. FIDH received numerous reports of human rights defenders and their families receiving threatening phone calls, warning letters and searches of their offices.
The Afghanistan Human Rights Defenders Committee (AHRDC) estimated that a majority of 830 prominent human rights defenders included in a list prepared by the AHRDC members are at "high risk" or "extremely high risk." Most of the defenders with whom the AHRDC was in contact said they were afraid to continue their work for fear of being targeted by the Taliban.
FIDH's contacts with human rights defenders in Afghanistan suggest many remain at risk and in need of urgent protection in the form of safe passage out of the country. While human rights defenders have actively sought refuge and looked for opportunities to leave the country, no safe exit route is available to them. The lack of adequate documents, the impossibility of obtaining visas for many countries from Kabul, and the shortage of flights out of the country, among other issues, have made it extremely difficult for most of them to leave the country, leaving many defenders in hiding.
Taliban block female aid workers
On 4th November 2021, Human Rights Watch reported that Taliban rules prohibiting most women from operating as aid workers are worsening the humanitarian crisis in Afghanistan.
The group said that in over half the country, women aid workers face severe restrictions, such as requirements for a male family member to escort them while they do their jobs, making it difficult or impossible for them to do their jobs effectively.
Heather Barr, associate women's rights director at Human Rights Watch, said: "The Taliban's severe restrictions on women aid workers are preventing desperately needed lifesaving aid from reaching Afghans, especially women, girls and women-headed households. Permitting women aid workers to do their jobs unfettered is not a matter of agencies or donors placing conditions on humanitarian assistance, but an operational necessity for delivering that assistance."
According to HRW, female aid workers in Afghanistan play an important role in reaching and assessing the needs of women and girls and female-headed households, especially because the society is often deeply segregated by gender. The lack of women aid workers also means that women with disabilities have less access to rehabilitative services.
The Taliban have also restricted the types of work female aid workers can do. In 11 provinces, women aid workers are permitted to work only in health and education programmes, blocking them from other areas of humanitarian assistance, such as distributing food and other necessities, water and sanitation and livelihoods assistance, in which women's participation is also essential.
Women's rights defender shot and killed
Terrible news from Mazar-e-Sharif: dead bodies of four women's rights activists were found in the city.

Frozan Safi (in the picture) is one of them. Frozan's relatives say she along with three others have been disappeared days before. pic.twitter.com/25knYghuNw

— Zahra Rahimi (@ZahraSRahimi) November 5, 2021
On 5th November 2021 it was reported that women's rights defender and economics lecturer Frozan Safi had been shot and killed, together with three other women.Thebodies were found in a house in northern Afghanistan. Frozan Safi's body was identified in a morgue in the city of Mazar-i-Sharif.
She had reportedly left her home about three weeks earlier to meet someone who claimed he could facilitate her evacuation from Afghanistan. The other three women had reportedly also received a similar offer and were invited to the same house, only to later be found dead.
On 6th November, two suspects were arrested in connection with the killings. The suspects confessed to luring the women to the house in the city of Mazar-i-Sharif, said Sayed Khosti, the spokesman for the Taliban-run Interior Ministry, in a video statement posted on Twitter. He did not say whether the suspects also confessed to the killings or offered a motive for the killings.
In Mazar-i-Sharif, as in other Afghan cities, there have been multiple reports of abuse and intimidation by the Taliban's foot soldiers of journalists, protesters and professionals linked to US forces. Journalists, lawyers and NGOs say there is a sense that danger could come from anywhere – mafia groups, a rogue Taliban fighter or a common criminal who feels emboldened to act out on a personal grudge.
Taliban takeover of bar association
Dozens of Taliban gunmen stormed the offices of Afghanistan's Independent Bar Association (AIBA) in Kabul on 23rd November and ordered its staff to stop their work.
In a decree issued a day earlier, the Taliban put the AIBA under the control of its Justice Ministry, stripping the organisation of its independence. Taliban Justice Minister Mullah Abdul Hakim also declared that only Taliban-approved lawyers can work in their Islamic courts. This stripped the AIBA of powers to license lawyers and required licence holders to re-apply to the Ministry of Justice. The government has taken over the association's bar account and now has access to the personnel and professional records of 2,500 lawyers, as well as AIBA staff and committee members.
The Brussels-based Council of Bars and Law Societies of Europe (CCBE) said the move means that all women are now excluded from the legal profession in Afghanistan.
In a letter to the secretary general of the United Nations, the International Bar Association said that the move "has completely compromised the independence of the legal profession in Afghanistan". The IBA's letter requests that the UN add its voice to a public statement denouncing the violation of the legal profession's independence. It says that the ramifications of the takeover for the rule of law, the administration of justice and the further contraction of the rights of women and girls "cannot be overestimated".
On 5th December 2021, armed Taliban fighters broke up a press conference by Afghan lawyers in a Kabul hotel, arresting several of the lawyers in attendance. A group of four women lawyers and two male lawyers calling themselves the Afghanistan Bar Association Advocates had called the press conference, inviting media and local NGO and UN representatives to hear them state their case against the recent Taliban takeover of the bar assocation and the removal of lawyer licensing authority from the AIBA to the Ministry of Justice. The lawyers arrested were held for about half an hour before being released.
Expression
Attacks on journalists
Following the Taliban takeover it has imposed media restrictions, while journalists have faced intimidation and attacks. Such incidents have persisted.
The Taliban must thoroughly investigate the beating of @SadaqatGhorzang, ensure its forces do not attack members of the press, and commit to allowing the media to operate freely and safely.@TOLOnews https://t.co/AL94f0jFAb

— Committee to Protect Journalists (@pressfreedom) October 26, 2021
On 25th October 2021, the Committee to Protect Journalists (CPJ) said that freelance reporter Sadaqat Ghorzang was beaten by a Taliban fighter patrolling the Torkham border crossing between Afghanistan and Pakistan in the Nangarhar province of eastern Afghanistan. He was beaten on the head and arm with a rifle while he was on assignment for privately owned broadcaster TOLOnews. The fighter also confiscated his tripod, microphone and camera and threw them into a river.
Unknown armed men beat a reporter of Khaama Press news agency, Abdul Khaliq Hussaini, on Monday in Kabul's Police District 9. The news agency said that Islamic Emirate forces detained two suspects.#TOLOnews pic.twitter.com/AmAfkbO1PP

— TOLOnews (@TOLOnews) October 28, 2021
The CPJ reported that on 28th October 2021, two unidentified gunmen attacked Abdul Khaliq Hussaini, a reporter for the privately owned online news service Khaama Press, while he was driving to the office of the UN Assistance Mission in Afghanistan, in Kabul. The attackers opened Hussaini's car, and one of them punched him in the head and face, while the other hit his head and back with the butt of a rifle The attackers tried to take his car, but he threw the keys away from the vehicle and fled the scene. Hussaini sustained injuries to his head and shoulder from gunshot wounds.
Also on 28th October, the CPJ reported that Taliban members pulled Zahidullah Husainkhil, director of the privately owned station Radio Mahaal, out of his car when he arrived at his home in Logar. They beat Husainkhil with assault rifles on his face and back and continued beating him while they brought him to a local police station, where they held him for about three hours, according to those sources.
On 29th October, the CPJ reported that two unidentified men riding a motorcycle fired several gunshots at Alireza Sharifi, a camera operator and editor for the IRIB, the Iranian state-owned news agency, while he was driving home in Kabul with his wife and son, according to a statement by the safety committee, a report by his employer, and Sharifi. Sharifi was treated at a local hospital after shards of window glass injured his left eye and a bullet grazed his lip.
On 13th November 2021, Hamidullah Saighani, a TV journalist working for Aryana news TV, was killed when a magnetic bomb that was attached to his car in Kabul city exploded.
Ahmad Baseer Ahmadi, an #Afghan presenter at privately owned broadcaster Ayna TV, was walking to his house in #Kabul when two unidentified men assaulted him #Afghanistan #Taliban https://t.co/qGF4BPyc4M

— Arab News (@arabnews) November 26, 2021
On 18th November 2021, according to CPJ, two unidentified men beat and attempted to shoot journalist Ahmad Baseer Ahmadi, a presenter at the privately owned broadcaster Ayna TV. Ahmad was walking home when the men, whose faces were covered by black handkerchiefs, shouted, "Reporter! Wait and stop," and demanded to see his identification card and asked him where he worked. When Ahmadi asked the men who they were, they told him not to ask questions and demanded he unlock his phone and open his WhatsApp and Facebook accounts; when Ahmadi refused, the men beat him with pistols on his head, hands, shoulders, and back. Ahmadi called for help and the men shot at him, but missed as the journalist fell to the ground; they then kicked him, breaking his jaw and teeth, and fled the scene.
Peaceful Assembly
Women and journalists harassed and attacked during protests
As previously documented, following the takeover of Afghanistan by the Taliban, thousands of people, especially women, have taken to the streets in anti-Taliban protests and to demand their rights. In Kabul and other cities, the Taliban responded with excessive force, gunfire and beatings to disperse crowds, leading to deaths and injuries of peaceful protesters. In September 2021, the Taliban announced a ban on all protests in Kabul and other provinces in Afghanistan which have not obtained prior permission.
Protest turns violent in Kabul; journalists, women were beatenhttps://t.co/wJlr3dM1eP

— Khaama Press (KP) (@khaama) October 21, 2021
Despite this, at least 20 women took to the streets of Kabul on 21st October 2021 to protest against the Taliban for not opening the doors of schools for girls. The all-women peaceful protest was staged in front of the ministry of education. Protesters were also allowed to walk from the ministry of education to the ministry of finance. However, the protest was then disrupted by the Taliban, who started beating women protesters and forced them to disperse.
According to the International Federation of Journalists (IFJ), the Taliban also beat several print and electronic media journalists to prevent them from covering the women's protest.Taliban members were seen punching and kicking journalists. A foreign journalist who was reporting from the protest venue was hit with the butt of a rifle, kicked in the back and punched.
On 26th October, around a dozen women organised another protest at the entrance of the former "Green Zone" in Kabul, holding banners calling for their right to education and right to work. Taliban gunmen initially asked the demonstrators and the press to move away. However, reporters then saw a reinforcement of a dozen Taliban guards - most of them armed - pushed back journalists and confiscated the mobile phone of a local reporter who was filming the protest.
Another protest was held on 14th November 2021 when dozens of women took to the streets to demand their right to learn and seek employment.