Tajikistan: Suppressing critical voices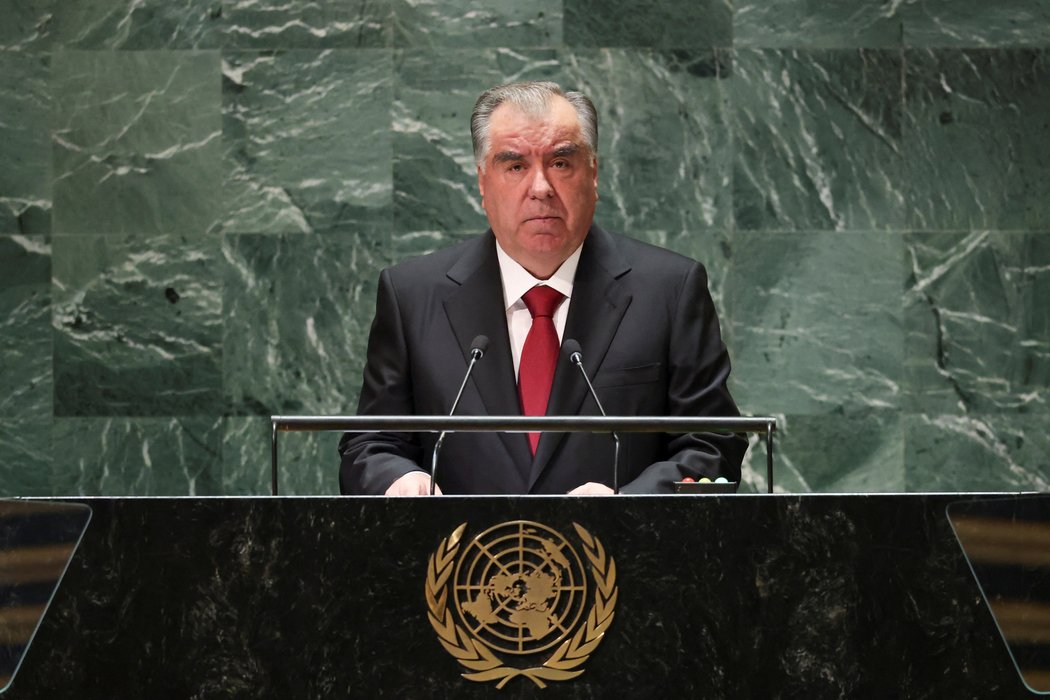 This report, which covers developments affecting the freedoms of expression, association and peaceful assembly in Tajikistan for the period from April to September 2023, was prepared by International Partnership for Human Rights (IPHR) for the CIVICUS Monitor.
During the reporting period, the situation in Tajikistan continued to deteriorate, particularly due to an escalating crackdown on journalists, bloggers and the media. The authorities continued to use over-broad criminal charges of "extremism" and "terrorism" to silence those who speak out on issues perceived as sensitive, accusing them of having connections with organisations or media outlets previously banned as "extremist" because they had allegedly "liked" or shared the posts of such organisations or outlets. The government also shut down several independent news outlets after labelling them as "extremist" and limiting public access to information. Although not officially introduced to parliament yet, a new restrictive draft law on blogging, initiated by a member of parliament, has been circulating in media and on social media. These developments all raise serious concerns about freedom of expression and media in the country.
Moreover, several journalists and bloggers were detained, criminally prosecuted and convicted following non-transparent trials held in violation of international standards. Tajikistani authorities increasingly targeted people living outside the country whom they accuse of being linked to banned opposition groups or websites. Extraditions and requests to extradite Tajikistani nationals have significantly increased in recent months. In at least one case, an extradition was carried out in violation of an order of the European Court of Human Rights. Those requested to be extradited have, as a rule, been charged with large-scale fraud or calling for "extremist activities". Allegations that someone has liked a post published by a banned opposition movement can be enough for the Tajikistani authorities to accuse that person of "extremism".
In April 2023, the UN Committee on the Elimination of Racial Discrimination (CERD) criticised the Tajikistani government for stifling dissent by, inter alia, using charges related to "terrorism", which is defined in an overly broad and ambiguous manner under national legislation, to justify the arrest, detention and imprisonment of those advocating for human rights.
In July 2023, another group of UN experts expressed concern about the convictions of human rights defenders and journalists in the country and the misuse of anti-terrorism legislation to silence critical voices. They also drew attention to violations of fair trial standards, restricted access to lawyers and inadequate healthcare access for detained human rights defenders, calling on the Tajikistani government to uphold its international human rights obligations.
Additionally, during the reporting period, Tajikistani authorities continued to shrink the operating space for civil society organisations (CSOs) in the country. The number of NGOs which have been forced to close down and liquidate has increased significantly since the beginning of the year. In that period, at least five organisations registered in GBAO have been ordered to shut down on unfounded grounds due to alleged connections with criminal groups.
The adoption of the National Human Rights Strategy and its first action plan on 5th August 2023 is a significant positive development for Tajikistan, as it marks the first time that the country has formulated a comprehensive Human Rights Strategy. The groundwork for this strategy was laid in 2017, and the process involved close collaboration between the governmental Working Group and CSOs. In fact, many of the recommendations put forward by CSOs during the development process were incorporated into the final document.
It is important to highlight that, despite the overall deteriorating human rights situation in Tajikistan, the government's decision to adopt this strategy indicates a recognition that there are significant human rights challenges in the country and a willingness to take steps to address them.
One notable aspect of the strategy is its emphasis on implementing the recommendations made by UN treaty bodies. This underscores the government's stated commitment to aligning its human rights practices with international standards and obligations.
Expression
Freedom of expression in Tajikistan is declining as journalists and bloggers face continued prosecution. In the 2023 World Press Freedom Index, published by Reporters without Borders (RSF), Tajikistan was ranked 153rd among 180 countries. Among other conclusions, RSF noted that the authorities "misuse legal provisions to punish incitement to hatred, discord or the dissemination of false information" and that "these laws, which directly threaten journalists, create a climate of fear and prevent them from expressing any critical view of the regime."
In addition, access to information continues to be a significant challenge for the media, journalists and the public in the country. Journalists have repeatedly raised concerns over the challenges they face in obtaining information from government agencies, as they are required to submit written requests even in urgent situations. The country's journalistic community addressed these issues in a joint appeal sent to the President's Executive Office and General Prosecutor's Office of Tajikistan on 17th July 2023, in which they called on these bodies to "respond in a timely manner to oral and written requests from journalists and media" and "not to wait for semi-annual press conferences".
A new draft law concerning blogging is currently circulating. The draft law was initiated by parliamentary deputy Manuchehr Khamidzod, who shared it on his Facebook page in August 2023. Although the draft law has not officially been introduced to the Majlis (parliament) yet, there are serious concerns that it aims to severely restrict bloggers' activities. In particular, the draft provisions would require bloggers to continuously moderate the comments posted under their publications, ensuring that they do not contain offensive language, degrading statements, or calls for harmful actions. Human rights lawyers have expressed their particular concern about Article 13 of the draft law. The article, which addresses the process for terminating a blogger's activity, states that a blogger's page could be forcibly removed within 24 hours without the possibility of restoration if either the blog post or any comments on it fail to meet the requirements of the draft law.
During the reporting period, at least two independent news outlets were forced to close down after being labelled as "extremist" organisations. On 19th July 2023, the Supreme Court of Tajikistan banned the activities of the online media outlet Pamir Daily News, which has been covering the events in Gorno Badakhshan Autonomous Region (GBAO) since 2019. On 26th July 2023, the New Tajikistan 2 website, associated with the opposition "Group 24" movement, was also banned by court order, leading to the blocking of more than 20 social networks and YouTube accounts belonging to the authors of the websites. In accordance with the Criminal Code of Tajikistan, any cooperation with banned organisations is punishable by five to eight years of imprisonment.
As covered by media reports, detentions and lengthy prison sentences handed to journalists and bloggers in Tajikistan have rendered journalism a dangerous profession. The authorities' ongoing pressure on journalists makes it increasingly difficult for them to operate in the country and continue their work without fear of persecution or intimidation.
Since last year, at least ten journalists and bloggers have been imprisoned in the country after being found guilty in unfair trials of spreading false information, involvement in "extremist" activities and cooperation with banned organisations (see our previous Monitor updates from September 2022 and from March 2023). Of these, at least eight journalists were convicted on charges of calling for "extremist" activities or justifying "extremism" online or in the media (under Article 307 (1) of the Criminal Code, which carries a five-to-10-year prison sentence). This pattern reinforces concerns about the misuse of criminal charges of "extremism" to prosecute journalists who speak out on issues which the government perceives as sensitive.
Independent journalist and human rights defender Khurshed Fozilov was sentenced to seven years of imprisonment under Article 307 (3), part 2 of the Criminal Code by Panjakent City Court on 26th May 2023 (see the International Partnership for Human Rights statement from May), and previous Monitor entry about his detention). Fozilov was convicted on charges of cooperating with banned organisations and media outlets, including the independent Akhbor News website that was blocked in Tajikistan in 2020. His trial was held behind closed doors. The journalist's mother told Radio Ozodi that during the first days of his detention, Fozilov was put under pressure to plead guilty under threats of violence. She also added that prior to his arrest, the authorities had repeatedly warned her son "not to write about shortcomings". In a joint statement issued on Khurshed Fozilov's case in March 2023, international human rights organisations International Partnership for Human Rights, Norwegian Helsinki Committee, Civil Rights Defenders, the Helsinki Foundation for Human Rights and Front Line Defenders called on the Tajikistani government to stop using criminal prosecution as a tool to suppress critical reporting, to uphold its international obligations to respect freedom of expression and the media and to immediately and unconditionally release Khurshed Fozilov.
According to Radio Ozodi, in June 2023, the Ministry of Foreign Affairs of Tajikistan sent an extradition request to the French authorities in relation to exiled journalist Muhammadikboli Sadriddin, former editor-in-chief of the Islokh website. The Islokh news portal and YouTube channel are known for their critical stance towards the authorities and their critical reporting on issues including corruption, etc. Previously, in 2020, Sadriddin was charged with large-scale fraud under Article 247(4) of the Criminal Code of Tajikistan, an accusation he has consistently denied. Civil society activists view the extradition request as politically motivated. As of August 2023, Sadriddin had not been extradited.
The recent arrests of an author and an editor show how rigorously the authorities crack down on the slightest hint of criticism of the government: according to a press statement by the Prosecutor General's Office on 15th August, on 7th August 2023 the Director of the Dushanbe private medical clinic "Ibn Sino", Abdukhalil Kholikzoda – a well-known public figure - was detained on charges of incitement of social, racial, national, regional, religious enmity or discord (under article 189, part 2 of the Criminal Code). The allegations related to Kholikzoda's memoir "Events of My Life", which he published in March 2023. The Prosecutor General alleged that Kholikzoda had insulted representatives of different regions of the country instead of "being grateful" for the President's policies. According to media reports, the head of the clinic's Personnel Department, Abdukodir Rustam, who edited Kholikzoda's book, was also arrested on the evening of 31st August on similar charges of incitement, as he was leaving the office. Human right activists believe that his arrest is related to his editorial work on the book.
On 16th September 2023, Khairiniso Yusufi, deputy chairwoman of the ruling People's Democratic Party of Tajikistan, called Abdukhalil Kholikzoda, an "internal enemy and a provocateur", and accused him of betraying the nation and the state.
Association
In recent months the authorities have increased pressure on CSOs in GBAO - and in particular those who work on human rights and socio-economic issues. Most alarmingly, security officials have reportedly summoned CSO representatives and threatened them with serious repercussions, such as the instigation of criminal cases against them or their relatives, unless they "voluntarily" close down their organisations. Those summoned for such "discussions" include representatives of CSOs working on development, educational and human rights projects, including projects funded by international donors. This trend has given rise to concerns that the authorities are seeking to fully suppress and eradicate independent CSO activities in the region (see previous Monitor update on the liquidation of other NGOs in GBAO).
Based on official data from the Ministry of Justice of Tajikistan, 472 organisations ceased their activities due to liquidation or "self-liquidation" in 2022 alone. This marks a significant increase compared to 2021, when approximately 100 organisations were shut down. During the first half of 2023, 240 organisations were liquidated, with 15 NGOs being subject to court-ordered liquidation, while the remainder closed down "voluntarily". In total, in a devastating blow to civil society and freedom of association, in the last year and a half, more than 700 NGOs have been liquidated in the country.
According to media reports, among the organisations that were dissolved in the first half of 2023, five NGOs were registered in GBAO: Nomus va Insof, Pyanj, Pamir Lawyers Association, Youth of Ishkashim District and Klubi Gushtini Shaidon. LAP was closed without due process by decision of the Ministry of Justice (see footnote), although the Ministry claimed during a press conference on 8th August 2023 that all five organisations had been closed based on court decisions due to their alleged ties with banned criminal groups. Human rights defenders believe that none of the allegations presented so far provided sufficient grounds to justify the closure of the NGOs, and that the decision to liquidate the organisations was a retaliatory measure for their independent and critical work.
In addition, GBAO authorities have tightened control over institutions related to the Aga Khan Development Network, a private international non-profit working to support poor communities in over 30 countries. Local media reports say that in recent months the Serena Khorog INN hotel, owned by the Aga Khan Foundation for Economic Development (AKFED), was nationalised and handed over to the GBAO administration. Additionally, the city park of Khorog, previously belonging to the Aga Khan Foundation, was transferred to state ownership. According to sources from Radio Ozodi, the GBAO Prosecutor's Office has filed a lawsuit related to the nationalisation of the Aga Khan Foundation's Medical Centre in the Barhorugh mahalla of Khorog.
The Aga Khan Lyceum in Khorog, GBAO, was abruptly closed on 30th June 2023 by representatives of the Education Department. All teachers and staff were dismissed, although the reason for the closure remains unclear. There were no prior indications of dissatisfaction with the school's performance, leading to speculation that the authorities may be seeking to gain control over the lyceum's educational programme and finances. The lyceum, established in 1998 with the participation of President Emomali Rahmon and Prince Karim Aga Khan, was unique in GBAO as it offered education in three languages to foster multilingual communication among students.
Recent developments also demonstrate the importance of the UN Special Rapporteur on the situation of human rights defenders, Mary Lawlor's recommendations following her Tajikistan mission in November-December 2022, when she urged the Tajikistani authorities to "radically improve the situation of its human rights defenders, and dispel an intensifying climate of fear", and to "to treat human rights defenders as allies, not adversaries" (see previous Monitor entry).
The serious challenges faced by human rights defenders, civil society organisations and journalists in Tajikistan, including in GBAO, were highlighted during the UN CERD's review of Tajikistan's implementation of the UN Convention on Elimination of Racial Discrimination on 20th and 21st April 2023. Committee members criticised the Tajikistani government for, among other things, using charges related to "terrorism", which is defined in an overly broad and ambiguous manner under national legislation, to justify the arrest, detention and imprisonment of those advocating for human rights.
In response to the Committee's concerns, the Deputy Interior Minister Abdurahmon Alamshozoda accused local residents of having "affiliations with extremist and terrorist organisations seeking to destabilise the situation in the GBAO, including al-Qaeda, ISIS, Ansarulloh and others". When asked about the harsh sentence recently issued against human rights activist Manuchehr Kholiqnazarov, Alamshozoda claimed that Kholiqnazarov was a "member of the criminal organisation "Commission 44", had close contacts with "organised criminal groups", "received money from them" and was "in contact with the leaders of the National Alliance of Tajikistan", an EU-based group uniting several opposition movements and parties, which has been labelled as a "terrorist-extremist organisation" by the government.
However, it is important to note that "Commission 44" was created as a joint initiative between the government and civil society groups in Khorog to mediate between protesters and local authorities during the November 2021 events in the GBAO. Six members of "Commission 44" also joined the investigative team examining the November events, including Kholiqnazarov. Nevertheless, in August 2022, the Supreme Court of Tajikistan declared "Commission 44" to be a criminal association and subsequently sentenced several civil society members of the Commission, including Kholiqnazarov, to various terms of imprisonment. In fact, the criminalisation of "Commission 44" was an absurd and far-fetched measure intended solely to discredit its civil society members.
On 4th July 2023, five UN Special Rapporteurs issued a joint statement sharply criticising the criminal proceedings against human rights defenders in Tajikistan. The UN human rights experts complained that "criminalising the legitimate peaceful work of human rights defenders is incompatible with Tajikistan's international human rights obligations" and that "conflating human rights defenders with extremists and terrorists is a very dangerous practice". The cases of human rights defenders raised by the UN experts with the Tajikistani government included Daler Imomali, Abdulloh Ghurbati, Zavqibek Saidamini, Abdusattor Pirmukhammadzoda, Ulfathonim Mamadshoeva, Manuchekhr Kholiqnazarov, Faromuz Irgashov and Khushom Guliam, who were sentenced to prison terms between October and December 2022.
Human Rights Lawyers
Imprisoned human rights lawyer Buzurgmehr Yorov, who was sent to isolation in a "punishment cell" after allegedly criticising President Rahmon (see previous Monitor entry), was sentenced to an additional 10 years of imprisonment by Vahdat Township Court on 10th July 2023. The new criminal case against Yorov was initiated on charges of a large-scale fraud committed with a particularly dangerous recidivism under Article 247 (4) of the Criminal Code of Tajikistan. The trial was held behind closed doors. Yorov did not have access to a lawyer and the details of the process at the time of writing remain unknown. His two attempts to appeal against this sentence were unsuccessful.
Yorov was wrongfully imprisoned in September 2015 and sentenced to 22 years (reduced by four years under amnesty in October 2021) on trumped-up charges after he provided legal representation to members and leaders of the banned opposition party, the Islamic Renaissance Party of Tajikistan (IRTP). According to international standards, lawyers must "not be identified with their clients or their clients' causes as a result of discharging their functions".
Political Opposition
The authorities continue to crack down on people they accuse of collaborating with the political opposition, which the Tajikistani government considers to be extremist, and whose activities have been banned by a Supreme Court ruling since 2015. The anti-extremism laws on which the authorities base their actions have been criticised by human rights defenders for years (see previous Monitor entry from June 2020). For example, the Law on Counteracting Extremism, which came into effect in January 2020, contains a worryingly vague definition of extremism. Civil society activists have accused the government of deliberately abusing the law, which can be easily manipulated in order to silence critics, or those perceived as such by the authorities. In addition, the law permits the authorities to fight extremism not only within Tajikistan, but also among Tajikistani labour migrants working abroad.
In violation of a 22nd June 2023 ruling by the European Court of Human Rights (ECHR), Poland extradited Tajikistani political opposition activist Sorbon Abdurahimzoda to Dushanbe, where he was wanted for his connection to banned opposition groups. While the exact accusations and his current whereabouts remain unclear at the time of writing, Abdurahimzoda's father said in media interviews that the authorities accused his son of allegedly "liking" a social media video from an opposition group. Sorbon Abdurahimzoda has denied all accusations of having links to banned opposition groups.
On 21st July 2023, Belarusian authorities extradited Tajikistani opposition activist Nizomiddin Nasriddinov to Dushanbe, disregarding warnings from human rights organisations about the risk of arbitrary detention and torture due to his political beliefs. A criminal case against Nasriddinov was initiated on charges of calling for extremist activities under Article 307 (3), part 2 of the Criminal Code of Tajikistan. According to media reports, the investigation in his criminal case has been completed and sent for further consideration to the Ismoil Somoni district court.
Exiled Tajikistani activist Amriddin Holmurodov, who is currently held in detention in Slovakia, is at risk of extradition to Tajikistan. Holmurodov is facing charges under three articles of the Criminal Code - 189 (Incitement of national racial, regional or religious hatred), 187 (organising a criminal community), and 307 (public calls for the forcible changing of the constitutional system of Tajikistan). If found guilty, he faces more than 10 years of imprisonment. Holmurodov's relatives claim that he is being punished for his criticism of the Tajikistani authorities on social media.
On 7th August, 70-year-old Isfara resident Kamoliddin Sharofov was sentenced to five years in prison on charges of extremism. Sharofov was reportedly detained after complaining about staff at the Surkh rural jamoat (local authority) of Isfara and threatening to write to the media about them. Shortly after the incident, an investigation was launched which allegedly revealed that Sharofov had subscribed to the social media platforms of Islokh TV, "liked" their publications and shared videos from the opposition website. There is great concern that screening of social media likes has become a systematic method for authorities to prosecute critical citizens.
Assembly
The 16th of May 2023 marked one year since the violent state suppression of mass protests in the Khorog and Rushan Districts of GBAO. The brutal crackdown by the Tajikistani authorities resulted in the deaths of more than 30 civilians, with hundreds being sentenced to lengthy prison sentences in unfair trials. Violations of procedure were reported in many cases, with verdicts allegedly prepared before court hearings took place, and hearings lasting no longer than two to four hours before the verdict being announced. According to human rights defenders, none of those arrested had access to a lawyer, some were held incommunicado, and several were severely beaten in custody. Many others fled the country (see previous Monitor entry).
From 15th to 18th August 2023, President Rahmon paid his first unannounced visit to GBAO since May 2022. Under strict security, he opened a school and two factories, but remained silent about the bloody 2021 and 2022 events and the many victims of excessive police violence.
In June 2023, the Pamir Daily news portal published the names of 205 GBAO residents sentenced to various terms of imprisonment in connection with the events of November 2021 and May 2022. Of the 205 documented convictions, 11 were sentenced to life imprisonment, 85 were sentenced to terms of 10 and up to 29 years, and 53 were sentenced to terms of one and a half to nine years. Many were convicted, inter alia, on charges of participating in an organised criminal group and engaging in extremist activities and terrorism. While the authorities justify their actions with their alleged fight against crime and terrorism, many human rights defenders see it as collective punishment for exercising the right to assembly and freedom of expression.
Regarding the closure of LAP:
In March 2021, the Lawyers Association of Pamirs (LAP) initiated a legal action against the Tax Committee to challenge a tax inspection decision made in January 2021, which imposed a substantial tax payment of 394,179 Somoni on the organisation. The Tax Committee's decision was primarily grounded in Government Resolution No. 83 from 1 March, 2019, which categorised organisations not registered with the State Committee on Investments as commercial entities and obligated them to pay 6% of their income under a simplified tax system. LAP argued that it shouldn't be considered an implementing agency, as defined in the government resolution, since implementing bodies are typically established by the Tajikistani government or executive agencies responsible for managing financial resources for investment projects. Despite LAP's objections, their requests to involve independent experts from the Ministry of Justice and the State Committee on Investments to clarify the legal requirements regarding grant registration procedures were repeatedly denied.

Following a series of legal proceedings and appeals, on 10 February, 2022, the cassation instance of the Supreme Economic Court of Tajikistan partially overturned a determination from the Dushanbe Economic Court, specifically regarding the appointment of an additional judicial expert, arguing that the economic court did not have the authority to consider this matter. However, further legal actions in the case came to a halt after the detention of LAP's Director, Manuchehr Kholiqnazarov, in May 2022. At the end of December 2022, LAP received notice that it had been dissolved by the Ministry of Justice without following proper liquidation procedures. In August 2023, during a press conference, the Deputy Minister of Justice, Assadulo Khakimzoda, stated that LAP had been liquidated due to alleged ties with banned criminal groups, but the court decision has not been made publicly available, and concerns were raised about the fairness of the liquidation process.