Suppression of journalists and activists by Bangladesh ruling party and supporters intensifying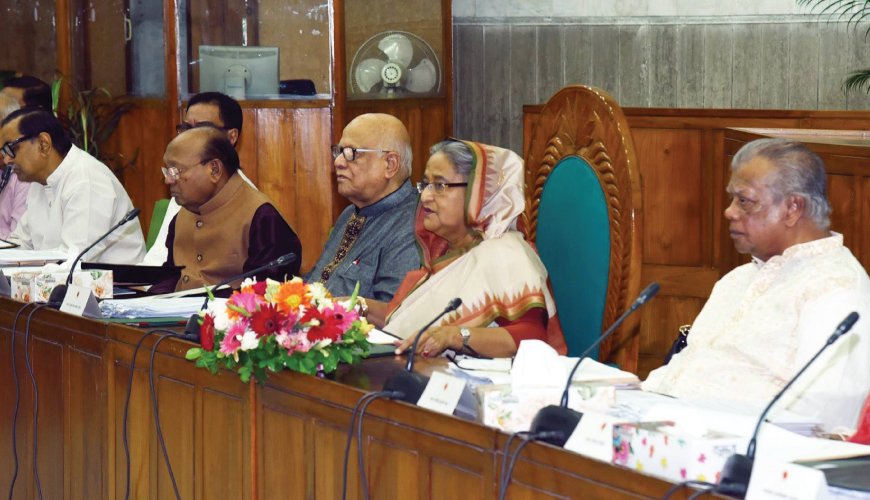 The Bangladesh authorities are intensifying their crackdown on the media and critics. The authorities are forcing all news portals to register with them, raising concerns among journalists about press freedom. A critical news website on Bangladesh, Amar Desh, has been blocked by the authorities. Journalists are facing attacks for their reporting as well as being criminalised under the draconian Digital Security Act. Ruling party supporters were mobilised to disrupt an event by Drik Gallery around extrajudicial killings in Dhaka in early September 2020. The family of human rights defender in exile Asad Noor is facing harassment while some activists are facing attacks or forcible disappearances.
Expression
Amendments to policy increases controls on online news portals
At the end of August 2020, the government approved the draft of the National Online Media Policy 2017 (Amendment 2020) at a cabinet meeting which will impose further controls on the media in the country.
According to the amended law, the e-paper versions of printed newspapers will not need any separate registration, but the online versions of newspapers will require mandatory registration if they are different from the print version. Further, television channels and radio stations will have to get registered with the government if they operate online news portals.The government is also setting up a Commission to regulate online media.
These requirements for mandatory registration were approved a week after the Editors' Council released a statement expressing its opposition to them. The Council's general secretary, Naem Nizam, said that "amid the coronavirus pandemic journalists are risking their lives to meet their responsibility towards people". He stated that many journalists are already being forced to resort to self-censorship, particularly due to the draconian Digital Security Act 2018 which has been used to harass and criminalise journalists. The Asian Human Rights Commission said the requirements were an "additional blow against the freedom of the press and freedom of expression".
As previously documented, the media has come under strict controls and restrictions under the Sheikh Hasina government. There has been a disturbing increase in press freedom violations, including violence by political activists against reporters in the field, the arbitrary blocking of news websites and arbitrary arrests of journalists, particularly under the Digital Security Act. Bangladesh is ranked 151 out of 180 countries in Reporters Without Border (RSF) 2020 World Press Freedom Index, one place lower than in 2019.
Online news portal blocked after its relaunch
The Bangladesh government blocked a pro-opposition news portal within 12 hours of its re-launch from the United Kingdom. The Amar Desh portal was launched on 30th August 2020 which marks the International Day for the Victims of Enforced Disappearances.
The news portal is edited by Mahmudur Rahman, who used to be the Acting Editor of The Daily Amar Desh - a pro-opposition national daily forcibly shut down by the incumbent government of Sheikh Hasina in April 2013. He was arrested and held without charge under the draconian Information and Communication Technology (ICT) Act and spent 1,322 days in arbitrary detention and was repeatedly denied bail until his release on bail in November 2016.
According to the Asian Human Rights Commission, the police and membersof the ruling party have filed 126 fabricated cases against Rahman, including sedition, cybercrime, criminal and civil defamation and arson for his critical opinions of the government. He was allegedly tortured while in detention and physically attacked by the ruling party student wing- Bangladesh Chhatra League (BCL) - leaders at the Kushtia District Court premises while appearing in one of the cases in July 2018 .
Journalist brutally beaten for publishing news on corruption
#Bangladesh🇧🇩: Shariful Alam Chowdhury, a reporter for the Daily Samakal, was severely assaulted by several members of the local citizen union, the Union Parishad on July 4. @IFJGlobal https://t.co/XIVmDm0Jx4

— IFJ Asia-Pacific (@ifjasiapacific) July 7, 2020
In July 2020, Shariful Alam Chowdhury, a correspondent of the Daily Samakal from Muradnagar Upazila, Comilla district and general secretary of the Muradnagar Press Club, came under attack by supporters of a local government (Union Parishad) chairman named Shahjahan Mia.
Chowdhury had published a report uncovering corruption, irregularities and nepotism linked to Shahjahan Mia. On 4th July, a number of individuals came to the house, dragged Shariful out to the yard and hacked him with sharp weapons. They also beat him with iron pipes and hammers. Both his parents received injuries while trying to save the journalist from the attack. Chowdhury sustained several critical injuries. Both his hands and legs are broken and thereare at least seven fractures to his limbs.
Shariful's father, Abdul Matin Chowdhury, registered a case with the Muradnagar police station on the day the family came under attack. The police arrested Shahjahan Mia and six other perpetrators and charged them. However, on 5th July, the alleged mastermind Shahjahan Mia was granted bail while the six others were given bail later by the Judicial Magistrates Court through virtual hearings of their petitions.
Attacks against journalists are reported frequently in Bangladesh. As previously documented, at least 10 journalists were physically attacked by ruling Awami League activists on 1st February 2020 while covering the municipal elections in the Bangladeshi capital, Dhaka.
Civil society groups call for release of journalist Shafiqul Islam Kajol
A Dhaka Court rejects a bail petition filed by photojournalist Shafiqul Islam Kajol https://t.co/ZGvmKd9L14

— Prothom Alo (@ProthomAlo) August 24, 2020
On 11th August 2020, 18 civil society organisations wrote to Prime Minister Sheikh Hasina expressing concern over the treatment of renowned journalist Shafiqul Islam Kajol, including his disappearance, the charges against him under the Digital Securities Act and his current imprisonment.
As previously documented, photojournalist Kajol, editor of fortnightly magazine 'Pakkhakal', disappeared for 53 days before reappearing in May 2020. He went missing on 10th March 2020, one day after a criminal defamation suit under the Digital Security Act was filed against him and 31 others by a member of parliament of the ruling Awami League, Saifuzzaman Shikhor. Kajol was accused of publishing defamatory news about Shikhor in a social media post. Human rights groups believe he was subjected to a suspected enforced disappearance and that it was linked to the defamation case.
He faces at least three charges under the repressive 2018 Digital Security Act (DSA) for allegedly publishing "false, offensive, illegally obtained and defamatory" content on Facebook that "could deteriorate law and order". The police have also registered a fourth case against Shafiqul Islam Kajol under the Bangladesh Passport Order 1973, accusing him of "trespassing" into his own country on 3rd May 2020.
According to civil society groups, a court ordered that Kajol be granted bail, but the authorities have refused to release him. Instead, he was arbitrarily detained under the widely criticised Section 54 of the Criminal Procedure Code, a law used to detain anyone under suspicion without requiring evidence or proof, in order to justify his extended captivity.
Restrictive Digital Security Act continues to be used against critics
ARTICLE 19 expressed concern in July 2020 at the charges and arrests of critics under the Digital Security Act (DSA) 2018 for comments on social media, including the arrest of a 15-year-old boy and university teachers.
On 20th June 2020, a 15-year-old student was sent to a juvenile correction centre after being arrested under the DSA at Bhaluka in Mymensingh for allegedly insulting the Prime Minister on Facebook following the decision to impose an additional tax on using mobile phones. Also in June, two university teachers in Rangpur and Rajshahi were arrested immediately after the respective cases were filed, after they posted criticism of the previous health minister and his impact on the country's health system, saying this was leaving coronavirus patients with insufficient care.
Faruq Faisel, Regional Director for ARTICLE 19, Bangladesh and South Asia, said:
"The government has failed to control the transmission of coronavirus since the outset of the pandemic. Instead, however, of focusing on addressing incoherence and mismanagement in the face of the crisis, it has opted for a policy of suppressing dissent and criticism."
According to ARTICLE 19, in the first six months of this year, 113 cases have been recorded under the DSA.A total of 208 people have been accused in these cases due to mere expression of opinion, of whom 53 are journalists. Of the accused, 114 were arrested immediately, most of whom are still awaiting bail.
Peaceful Assembly
Drik gallery event protesting against extrajudicial killings disrupted
The 31st anniversary programme of DrikGallery - led by acclaimed photojournalist Shahidul Alam, - had to be cut short due to disruption by the ruling party supporters in the capital Dhaka on 4th September 2020. The Drik Gallery was staging an exhibition and performance titled 'Crossfire' to protest extrajudicial killings in Bangladesh.
According to a Facebook post by Shahidul, a large number of people carrying pro-government placards, and a massive contingent of police occupied the area to disrupt the event. They then decided to move the event to Raju Sharokh Bhashkorjo (Anti-Terrorism Raju Memorial Sculpture), near the Teachers Students Centreof Dhaka University. Within minutes of starting the programme, busloads of people also carrying pro-government placards and shouting slogans came over to Raju Bhashkorjo. A rally carrying pro-government placards also came and walked right inside the performance area, taking up position there.
The protesters tried to snatch away banners and tear up photographs, while displaying their own banners and shouting slogans.They also started mimicking the performers and later started threatening them. A woman also complained of being groped. Due to this they marched back to the original location and ended the programme by observing a minute's silence in remembrance of those killed.
As previously documented, Shaidul Alam, a well-known activist and vocal critic, was arrested in August 2018. hours after giving an interview to Al-Jazeera English on student protests in Dhaka. He was charged a day later under Section 57 of the Information Communication and Technology Act for making "false" and "provocative" statements. He spent 107 days in jail before being released on bail.
Association
Authorities harass family of human rights defender Asad Noor in exile
In August 2020, Amnesty International called on Bangladeshi authorities to stop harassing and intimidating the family members of exiled blogger Asad Noor and other human rights defenders.
In July 2020, Asad Noor published several video blogs protesting the persecution of the minority Buddhist community in Rangunia Upazila in the south-eastern district Chattogram. A local youth leader of the ruling party Awami League sued Asad on 14th July 2020 under the draconian Digital Security Act, accusing him of "hurting religious sentiments" and "running propaganda against the spirit of the liberation war."
Amnesty International reported that the local police raided Asad's parental house in Amtali village in the southern district Barguna at midnight on 15th July and harassed his parents. Police raided their house again on 16th July. On 18th July in the early morning the police raided the house again and detained Asad's father Tofazzal Hossain, his mother Rabeya Begum, two younger sisters (one was a minor), and two other relatives, without any formal charge or warrant. The local police kept the family members in detention for 40 hours before releasing them on the night of 19th July.
A member of Asad's family, who was detained at the same time, told Amnesty International that during their detention the police inquired about Asad's whereabouts and warned his parents to urge Asad not to write or publish anything directed against the government or its officials and stop writing content defending the Buddhist minority. The police demanded that Asad's parents ask him to delete all his video blogs or face persecution.Though the local police released Asad's family, Amnesty International learnt that they continued to intimidate and harass his parents on at least two other occasions.
The harassment of Asad's family is not an isolated incident. It is part of a worrying pattern targeting families of human rights defenders in exile. On 9th April 2020, members of Bangladesh's military intelligence agency paid an unwarranted visit to the parental residence of Sweden-based Bangladeshi journalist Tasneem Khalil and warned his ailing mother that Tasneem's writings are "tarnishing the image of the country."
On 13th May 2020, Asaduzzaman Khan, the Minister for Home Affairs, issued a warning to exiled human rights defenders that if they continued to "tarnish the image of the country" abroad, the government would invalidate their passports.
Bail denied for human rights defender Didar Bhuiyan 
#Rashtrochinta Organiser #Didar Bhuiyan was picked up by a team of law enforcement officials in plain clothes from his personal office at Badda of #Dhaka, #Bangladesh alleged his family.

The law enforcers, however, denied the allegation. @PinakiTweetsBD @tasneem @hrw @amnesty pic.twitter.com/N3vuPKgJtx

— Atik Liman (@atikul_liman) May 5, 2020
On 10th August 2020, a Dhaka court rejected the bail petition of human rights defender Didar Bhuiyan in a case filed against him under the Digital Security Act for reportedly spreading rumours about corruption in the health sector.
According to Frontline Defenders, on 5th May 2020, law enforcement officials picked Didar Bhuiyan up from his office in Badda, Dhaka. They raided his office and seized several of his possessions. The following day, on 6th May 2020, the defender was transferred to the Ramna police station and on transferred to Dhaka prison on 7th May. He has been accused of allegedly posting anti-government content online.
Didar Bhuiyan is a member of Rastrochinta, a platform that mobilises discussion on topics of political reform, rule of law and constitutional rights, among others. He is an information technology professional and so is instrumental in Rastrochinta's social media campaigns and online discussion forums.
Critics face attacks and forcible disappearance
In August 2020, Amnesty International reported that those peacefully exercising their rights to freedom of expression and peaceful assembly have come under attack. Ashraf Uddin Mahdi, a 27-year-old student at Egypt's Al Azhar University and a student activist, was forcibly disappeared on 6th August at around 11 pm. He was taken by unknown men from the capital's Lalbag area while returning home after visiting his relatives. He was held incommunicado in an unknown location for 48 hours before being released amid intense pressure from civil society organisations.
Mahdi is a critic of the government with a large online following. Mahdi told Amnesty International that the abductors released him on condition that he stop writing critical posts on social media about a few individuals affiliated with the regime.
According to human rights groups in Bangladesh, from January to 2009 to 31st July 2020, at least 572 people have been reported forcibly disappeared by security forces and law-enforcement agencies in Bangladesh. While some were eventually released, shown arrested, or discovered killed by security forces and law-enforcement agencies in so-called "crossfire" encounters, the whereabouts of many of them remain unknown.
Student activists have also faced violence from groups closely associated with the ruling party to silence criticism of the authorities. On 8th August 2020, members of Chattro League, the student wing of the ruling party Awami League, beat Saleh Uddin Sifat, a law student of Dhaka University, in the Sitakunda area of Chattogram district after accusing him of "anti-government activities" on social media. The attackers left Sifat in a critical condition. He had to be transferred to a hospital where he is currently undergoing medical treatment.