Spate of arrests spirals, as journalists bear the brunt of war-related reporting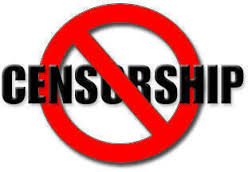 General Update
On 8th July 2022, the Ethiopia Human Rights Commission noted that the country had registered its worst record in human rights violations in 2021, due to the conflict in Tigray, the fighting in Oromia, and the ethnically motivated killings in Southern Gambela, among others. The report noted that the indiscriminate violations had resulted in the killing of over 740 civilians, including women, children and the elderly, while over 50 media personnel remained under unlawful detention.
With the continuing violence, armed assailants attacked Amharas on 18th June 2022 in the Gimbi district in western Oromia, killing dozens, if not hundreds of them, including many women, children and elderly people. This forced at least 4,800 people to flee.
The UN International Commission for Human Rights Experts in Ethiopia reiterated calls to the Ethiopian government for unfettered access to all areas relevant to the Commission's investigation, at the end of the commission's first visit to Ethiopia between 25th and 30th July 2022. The Commission's chairperson, Kaari Betty Murungi, expressed alarm at ongoing atrocities against civilians, including the over 200 people killed in clashes between the Oromia Liberation Army and government forces in June this year.
On 2nd September 2022, ahead of the 51st Human Rights Council (Council), Defenddefenders and three other NGO's urged states to support a resolution extending the mandate of the International Commission of Human Rights Experts on the country (ICHREE) for a year. There are both technical and substantive justifications for mandating an extension. The ICHREE's work won't be finished by the Council's 51st session, to start with. Second, given the magnitude, gravity and scope of the wrongdoings committed by all parties to the conflict in Ethiopia, some of which may qualify as crimes under international law, and the substantial need for transitional justice, reconciliation and healing that the ICHREE is tasked with addressing, the Commission needs time to address its mandate.
Association
On 15th September 2022, Director General of the federal Authority for Civil Society Organizations (ACSO), Jima Dilbon, issued a warning against CSOs "working against Ethiopia's sovereignty and the public interest". He added that the agency will hold these CSOs accountable and threatened to revoke their licences. The warning came days after local CSOs including the Ethiopian Human Rights Defenders Center released a statement calling for peace in Ethiopia and an end to the ongoing militarised hostilities in parts of the Tigray, Afar and Amhara regions, as well as other conflicts involving the federal and Oromia regional state forces on the one hand and the Oromo Liberation Army (OLA).
Expression
As the conflict in the country continues, authorities continued to target, intimidate and punish journalists and media outlets who report on the war, as reported below:
Authorities in Ethiopia have revoked @TheEconomist correspondent Tom Gardner's media accreditation pic.twitter.com/68eSgRInYa

— Samira Sawlani (@samirasawlani) May 13, 2022
On 13th May 2022, the Ethiopian Media Authority revoked accreditation of the Economist's correspondent, Tom Gardner, in Addis Ababa, and gave him 48 hours to leave the country. The official justification for Gardner's expulsion was that he had a "mistaken approach" to reporting and had, in some unclear way, fallen short of the professional ethics expected of a journalist. The Economist released a statement claiming Gardner's reporting has been unbiased, professional and courageous. The media authority said it would be open to granting a licence to another reporter from the publication.
#Ethiopia A new wave of arrests is seeing journalists, media personalities behind bars. Ashara Media said earlier in the week that 5 of its staff were arrested. Later Solomon Shumye (pic) & today Meskerem Abera (pic)- both commentators critical of the gov- are reportedly detained https://t.co/ks7p2a7vGZ pic.twitter.com/9zkD5Ci1jh

— Kalkidan Yibeltal - ቃልኪዳን ይበልጣል (@Kal_KidanY) May 21, 2022
On 19th May 2022, Amhara police officers raided and arrested five journalists and media personnel from the privately owned YouTube channel Ashara Media, namely: Gashaye Negusse, Getenet Yalew, Habtamu Melese, Daniel Mesfin and Kelemu Gelagay. The authorities did not have a warrant and seized equipment, including laptops and external hard drives. According to the station's director, Elias Debasu, the detained journalists had no access to family members and lawyers, and they were transferred to another town, Nefas Mewcha. The arrests are likely linked to Ashara Media's recent report on the crackdown and detentions of critics and a public protest over housing issues. On the same day, authorities raided the Nisir International Broadcasting Corporation office and detained three employees and a further employee on 20th May 2022. Police confiscated computers, memory cards and external hard drives during the raid.
The following day, on 20th May 2022, police officers arrested Salomon Shumye, a journalist working for Gebeyanu Media, and accused him of inciting violence and creating division between the federal and Amhara state administration. Prior to his arrest, he criticised the government's fiscal policies, the effects of the conflict in northern Ethiopia and the Ethiopian government's growing authoritarianism in its handling of dissidents.
On 21st May 2022, security forces arrested university lecturer and political commentator Meskerem Abera at Bole International Addis Ababa Airport. On 23rd May 2022, she appeared in court where the investigating officers said that they were looking into Meskerem on suspicion of "inciting riots and creating mistrust between the Amhara region and the Federal government". The officers also said they required to hold her in custody for 14 days until they arrested her accomplices.
Two journalists who are critical of the Ethiopian government were arrested on 26th May 2022. Police officers detained the chief editor of privately owned Feteh magazine, Temesgen Desalegn after they accused him of attempting to sow division between the public and the military, inciting violence and public disturbance by posting unspecified interviews on YouTube. On 4th July 2022, the Federal Court granted Temesgen bail of 100,000 Ethiopian birr (US$1,917), but he remained in jail despite his lawyers filing a request for his release. On 28th July 2022, the federal Supreme Court overturned the Federal Court's ruling and declared that he should be kept in jail throughout the trial. The prosecutor argued it was vital for Temesgen to remain in detention to prevent him from "spreading false rumours" and "leaking secrets".
Plain-clothed officers also arrested the administrator of the YouTube news channel Ethio Forum, Yayesew Shimelis, on 26th May 2022. He was charged with inciting the populace to rebel against the government and inciting members of various religious groups to turn against one another. The police officers searched both journalists' houses, confiscating copies of Feteh magazine, hard drives, flash disks, a camera, and a phone from Temesgen's house. From Yayesew's home, they confiscated a book and a flash drive. Yayesew was released on 20th June 2022 without formal charges after a court granted him bail, according to reports. On 28th June 2022 however, intelligence officers in plain clothes re-arrested Yayesew and held him in an undisclosed location. A day after his re-arrest, Yayesew's colleague, Abebe Bayu, who is also a journalist at Ethio Forum, was detained and held in an undisclosed location by men in civilian clothing who claimed to be security agents. According to the Addis Standard, Bayu was allegedly being held in Awash Arba, a town in Afar state.
On 27th May 2022, authorities arrested the founder and chief editor of YouTube-based news channel Alpha TV, Bekalu Alamrew, from his office. The following day, Bekalu was accused of incitement of violence through media appearances before the Federal First Instance Court, Arada Branch. The judge allowed the police to keep Bekalu in custody for 12 days without formal charges while they conducted investigations.
Relatedly, on 28th May 2022, security officers arrested the chief editor of Roha TV, Meaza Mohamed, from a colleague's house. According to her husband, the officers searched her house and confiscated legal and financial documents unrelated to the arrest. The police presented Meaza before the Federal First Instance Court, Arada Branch and accused her of public incitement to violence via Roha TV and other unspecified media platforms. She has not been formally charged. Meaza and Bekalu both criticised the arrest of approximately 4,500 people in the last two weeks in Amhara state on their channels. On 24th June 2022, Meaza was released on bail.
In a Facebook post on 1st June 2022, the Federal police announced that they had allegedly identified 111 online media outlets that are in breach of the media law as they are operating without a licence from the Ethiopian Broadcasting Authorities. The police claimed that the sites instigated religious and ethnic violence. Ten people allegedly responsible for running the media outlets which are "extreme and divisive" are in police custody.
In June 2022, regional authorities in the state of Tigray, who are at war with the Ethiopian federal government, arrested five Tigray Television journalists. Teshome Temalew, Misgena Seyoum, Haben Halefom, Hailemichael Gesesse and Dawit Meknonnen were accused of "collaborating with the enemy due to their alleged involvement with the federal government of Ethiopia and its ruling Prosperity Party. Addis Gebresilassie, Mekele prosecutor, stated that the journalists were not arrested because of their occupation but because they were accused of crimes outside of their profession.
Ethiopia: IPI calls on authorities to release Gobeze Sisay, Meaza Mohammed and all other journalists behind bars.https://t.co/h29nCtAkJO

— IPI - The Global Network for Independent Media (@globalfreemedia) September 19, 2022
On 7th September 2022, authorities arrested Voice of Amhara founder and editor Gobeze Sisay, from his home. On the same day, police officers re-arrested Roha TV founder Meaza Mohammed while she was shopping. The authorities presented both journalists in court on 8th September 2022. They accused them of having ties with TPLF and attempting to terrorise the public by disseminating information that supports the rebel group through various media platforms. However, the authorities did not file formal charges against either journalist. Roha TV and Voice of Amhara had recently covered news on the ongoing war in northern Ethiopia. Sisay was released on bail on 11th November 2022.
On 10th September 2022, authorities arrested Abay Zewdu, chief editor of privately owned satellite and YouTube-based broadcaster Amara Media Center (AMC). At the Federal First Instance Court on 13th September 2022, police officers accused Abay of disseminating false information and organising students from the Amhara ethnic group to commit violence. The police claimed that Abay allegedly sent photographs of ethnic Amharas that were "unjustly killed" to members of the international community, "with the intention to create chaos, terrorise the public and pressure the government". The court granted Abay bail of 5,000 Ethiopian birr (US$96), but authorities continued to detain him even after he posted bail. Prior to his arrest, AMC interviewed a member of Fano, an armed militia in Amhara state, and reported on the ongoing conflict in Northern Ethiopia.