Singapore passes draconian foreign interference law, rejects UN recommendations on civic space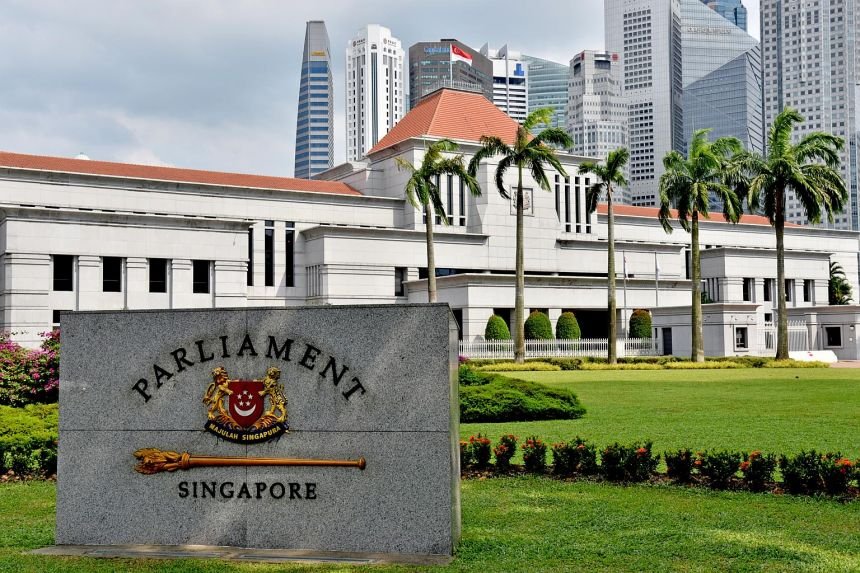 Civic space in Singapore has continued to narrow, as the government passed an encompassing law on foreign interference, despite widespread dissent, which could be used to clamp down on fundamental freedoms.
This development comes as the UN Human Rights Council adopted the third Universal Periodic Review Outcome of Singapore's human rights record on 1st October 2021. The government accepted 210 out of the 324 recommendations it received from UN member states during its review held in May 2021. Despite adopting a large number of recommendations, Singapore adopted merely four out of 21 recommendations on civic space, stating that 'a balance must be struck between an individual's freedom of speech and the need to preserve a harmonious society.'
Among the recommendations Singapore did not accept were calls for freedom of information provisions; ending the use of legal and administrative actions, including criminal defamation lawsuits; revision of the Internal Security Act and the Newspaper and Printing Presses Act; reviewing the operation of the Administration of Justice (Protection) Act and the Protection from Online Falsehoods and Manipulation Act to ensure that they do not interfere with the right to freedom of expression; and repealing the Public Order Act and relevant sections of the Penal Code to allow for peaceful demonstrations without undue restrictions.
Singapore also did not accept recommendations to ratify remaining core human rights treaties, including ratification of the International Covenant on Civil and Political Rights (ICCPR) and to establish an independent national human rights institution.
Days prior to the formal adoption, CIVICUS and other human rights organisations organised a Human Rights Council side event raising ongoing violations of civic space. Speakers reiterated the government's failure to address unwarranted restrictions on fundamental freedoms, as well as the risks that the new foreign interference law posed to civic space.
Singapore's ranking in this year's global rule of law index, compiled by the World Justice Project (WJP), fell three spots, ranking fourth out of 14 countries in East Asia and the Pacific. This year was the first time Singapore had fallen out of the top three spots in the index since 2015. While Singapore ranked highly on factors related to absence of corruption and order and security, it ranked low on indicators related to civic space such as freedom of expression and freedom of association.
In recent months, the government has further continued to attack critics and media outlets. The authorities suspended the licence of the independent media outlet The Online Citizen (TOC), while the courts ruled in favour of the Prime Minister on accusations of defamation against the TOC editor and writer. The authorities rejected an application by an activist against a correction order under the Protection from Online Falsehoods and Manipulation Act (POFMA), while a rapper has been charged with promoting feelings of ill will.
Expression
Parliament passes law on foreign interference
On 4th October 2021, Singapore's Parliament passed the Foreign Interference (Countermeasures) Act (FICA), following a 10-hour debate in the House. During the debate, 16 Members of Parliament from all parties echoed objections and concerns that had earlier been raised by legal experts and civil society activists regarding the law's capacity to curtail fundamental freedoms, given its vague notions of "foreign interference". MP Leong Mun Wai, from the Progress Singapore Party (PSP) further questioned the need for new legislation against foreign influence when the government already had existing legal tools to deal with external threats.
The law covers a wide range of conduct, activities and communications "directed towards a political end in Singapore". As a result, almost any form of expression and association relating to politics, social justice or other matters of public interest in Singapore may be ensnarled within the ambit of the legislation.
It also allows Singapore's government to deem certain individuals or organisations as "politically significant persons'" and order them to "disclose foreign affiliations" and "arrangements" or to end "reportable arrangements". However, there is a lack of independent oversight over these restrictions and designations. It also empowers the Minister for Home Affairs to order the removal or disabling of online content – undermining the right to freedom of expression
According to the law, if an "objectionable" political activity is undertaken in "collaboration with the foreign principal" - itself a wide and ill-defined category - it may be criminalised by FICA.
FICA also provides no mechanism for independent judicial oversight or provision of remedy where human rights violations occur as a result of the enforcement of its provisions. The law thus fails to provide for the least intrusive mechanisms to achieve its stated aim of protecting national security while greatly enhancing the risk of executive abuse.
The penalties under FICA are disproportionate. The most severe penalties are a fine of up to 100,000 Singapore dollars (USD 74,000) and/or imprisonment for up to 14 years.
Prior to its passage, local and international activists and civil society continuously questioned the rationale for FICA. Activists launched an online #whatthefica campaign against the bill and gathered more than 11,000 petitions on Change.org.
On 13th October 2021, CIVICUS and ten other organisations urged Singapore to repeal FICA, arguing that it contravened international legal and human rights principles, and would further clamp down on fundamental freedoms, participation in public affairs and privacy in both online and offline spaces. The joint statement emphasised that the legislation threatens to significantly narrow the country's already limited civic space.
Despite the widespread criticism, the Ministry of Home Affairs has argued that the legislation's purpose is to prevent, detect and disrupt foreign interference in its domestic politics which undermine its political sovereignty.
The Online Citizen licence suspended
IPI calls on #Singapore to reverse license suspension of independent outlet The Online Citizen (@tocsg).

"This is an extreme step that violates the public's right to access to news and information."https://t.co/pkrAgpFCoq

— IPI-The Global Network for Independent Journalism (@globalfreemedia) September 15, 2021
On 14th September 2021, the Infocomm Media Development Authority (IMDA) suspended the licence of independent media outlet, The Online Citizen (TOC), to operate its website and social media channels. In its statement, IMDA claimed that TOC had "repeatedly refused to comply with its licence conditions," and failed to declare all its funding sources.
IMDA has the power to cancel or suspend broadcasting licences under section 12 of the Broadcasting Act for violation of licence conditions. The authority can also impose a fine on the licence holders. TOC says that the dispute is due to IMDA's refusal to recognise TOC's subscription programme as genuine.
The International Press Institute Deputy Director Scott Griffen said: "Suspending the operations of a news outlet is an extreme step that directly violates the public's right to access news and information. IPI calls on the IMDA to reverse this disproportionate action. Subscriptions are a common business model for media around the world, and we are concerned that IMDA's refusal to accept TOC's subscription programme as genuine amounts to harassment of one of the few sources of critical news in Singapore."
TOC's closure follows ongoing harassment of the media outlet and its chief editor Terry Xu by the Singaporean government. As previously documented, Xu has been targeted by the Prime Minister for TOC's reporting. In 2018, Xu and the author of one of its published articles were charged with criminal defamation after they published a letter alleging corruption among Singapore's highest officers and constitutional tampering. In 2019, Prime Minister Lee Hsien Loong sued Terry Xu and writer Rubaashini Shunmuganathan for defamation over an article of a family affair regarding allegations made by the premier's siblings over the contested handling of a property.
The government has also previously issued correction orders to TOC under the Protection from Online Falsehoods and Manipulation Act (POFMA) over what it has alleged to be false information shared by the media outlet.
Journalists forced to pay damages following defamation case filed by PM
Singapore PM wins more defamation suits against bloggers https://t.co/HZfzrjA4rz pic.twitter.com/DWRVasYQuZ

— Reuters (@Reuters) September 2, 2021
On 1st September 2021, Singapore's High Court awarded S$210,000 (USD156,283) in damages to Prime Minister Lee Hsien Loong in two defamation lawsuits filed against The Online Citizen's (TOC) editor Terry Xu and writer Rubaashini Shunmuganathan. The suits concerned an article published in 2019 on tensions among the Prime Minister's siblings. The court stated that the two journalists "acted recklessly, with indifference to the truth and with ill-will" in publishing an article that prompted negative reactions on social media and caused "serious harm" to the Prime Minister's image.
"The punitive defamation judgment against Online Citizenbloggers Terry Xu and Rubaashini Shunmuganathan are a blight on Singapore's democratic reputation and a blow to freedom of the press in the country," said Shawn Crispin, the Committee to Protect Journalists' senior Southeast Asia representative. "Singaporean Prime Minister Lee Hsien Loong should stop trying to sue the independent press out of existence."
Following the verdict, Xu started a crowdfunding project to raise the S$210,000 in damages. On 13th October 2021, the Court imposed an additional payment of S$87,832.93 (USD 64,455) to cover the legal costs of the defamation claim. Xu claimed days later that he was instructed to pay the whole sum in damages and costs by 27th October.
As previously documented, the Prime Minister has used his lawyers to file lawsuits against journalists and bloggers for massive sums, with the aim of silencing commentary. He has been included in the Reporters without Borders' "predators" list for his attacks against press freedom.
Application by activist against POFMA order rejected 
Pofma Office to issue targeted correction direction to Twitter after activist Jolovan Wham's non-compliance with order over Shanmugam tweet https://t.co/qECGjsQAcz

— The Straits Times (@straits_times) October 9, 2021
On 14th October 2021, the Ministry of Home Affairs rejected an application by activist Jolovan Wham to cancel an order issued under the Protection from Online Falsehoods and Manipulation Act (POFMA), over a social media post he made about Law and Home Affairs Minister K. Shanmugam's remarks on the rule of law. The tweet was posted on 6th October.
On 7th October, the Ministry of Home Affairs asked the POFMA office to issue a correction order to Wham, stating that the tweet "communicates the falsehood" that the Minister believed the rule of law did not apply in the real world, including in Singapore. Eight others were issued correction orders, including activists and the Facebook page Wake Up Singapore.
On 9th October, The Minister for Home Affairs instructed the POFMA Office to issue a targeted correction direction to Twitter, following Wham's non-compliance with the correction order. Under the targeted correction direction, Twitter is required to alert users who have seen Wham's tweet that it contains false claims about Law and Home Affairs Minister K Shanmugam's views on the rule of law.
Wham posted a correction notice on his Twitter page on 10th October, with a note that he did not agree with the correction and that he would make an application to cancel the notice. On 14th October, the Ministry of Home Affairs released a statement rejecting Wham's application, stating that the conditions for issuing the order were "satisfied".
POFMA has faced criticism from civil society for stifling freedom of expression and harassing online critics as well as platforms which carry their messages.
On 4th October 2021, two years on from the passage of POFMA, the International Commission of Jurists (ICJ) released "Dictating the Internet: A Human Rights Assessment of the Implementation of Singapore's Protection from Online Falsehoods and Manipulation Act 2019", an assessment of the impact of POFMA on human rights in the country.
ICJ reiterated POFMA's lack of compliance with international human rights law and standards, highlighting how it has been used against opposition politicians, government critics and independent media. The law contains vague and overbroad provisions; wide-ranging discretion conferred on the executive; severe penalties, including imprisonment terms and hefty fines; and the lack of adequate oversight, redress and accountability mechanisms. ICJ reiterated its recommendation for the repeal of the law, or a substantial amendment to ensure compliance with international law and standards.
Rapper charged with promoting feelings of ill-will
On 1st November 2021, local musician Subhas Nair was charged with four counts of "attempting to promote feelings of ill-will between different groups on grounds of religion and race". Nair is accused of breaching a 24-month conditional warning issued to him and his sister in August 2019, after he published a rap video unpacking anger over racial stereotyping between Singapore's Chinese and Indian communities.
He was charged with three other offences allegedly committed in 2020 and 2021. On 25th July 2020, he allegedly posted comments in response to a video of Chinese Christians who had shared hateful comments, stating that Malay Muslims making similar comments would have faced different treatment from the authorities. On 15th October 2020, he allegedly said that a Chinese individual accused in a murder case received lenient treatment owing to his race. On 11th March 2021, Nair allegedly showed a cartoon drawing of his 15th October social media post, while under investigation for that post.
The police have claimed that these posts could "damage religious and racial harmony" and "erode public trust" in enforcement agencies. Under Section 298A(a) of the country's Penal Code, a person convicted of spreading ill-will between various groups on the basis of religion or race may face up to three years in prison, a fine, or both.