Saudi Authorities continue to target women activists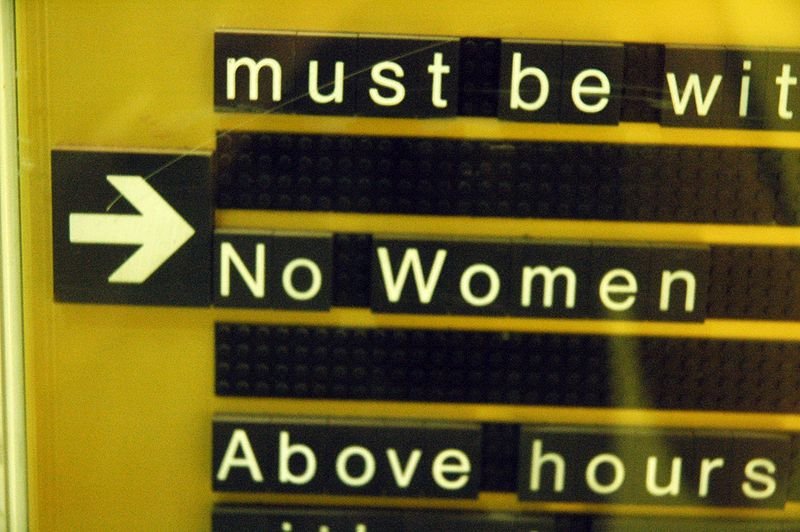 Manahel Al-Otaibi, who was active on social media, was arrested by the Saudi authorities on November 16th, 2022 in Riyadh, due to her demands for women's rights as part of the campaign for social reforms in the Kingdom.#Supportwhrds #SaudiArabia pic.twitter.com/1XN0LhQU6U

— FEMENA (@FemenaNet) August 21, 2023
Expression
On 7th August 2023, the Gulf Centre for Human Rights (GCHR) detailed how the Saudi authorities continue to pursue a relentless policy of targeting women activists. This includes curtailing free speech, including any mention of human rights violations by the authorities, and notably targeting women human rights defenders, including journalists and Internet activists. They are often imprisoned after unfair trials that fail to meet international standards.
On 26th July 2023, the Specialised Criminal Court in Riyadh held a hearing as part of its trial against Internet activist and online fitness trainer Manahel Al-Otaibi. The trial was postponed to an undetermined date. Al-Otaibi, who uses social media to call for women's rights in Saudi Arabia, was arrested on 16th November 2022 on several charges, including "adopting the hashtag #SocietyIsReady", through which she calls for "liberation and the overthrow of the guardianship [system]" and "having a Snapchat account that includes the same content". Additional charges listed in a letter from the district police chief of Riyadh indicate her Twitter posts are against the Guardianship system and challenge the judiciary. She is also accused of going to the markets without wearing the abaya, photographing herself and publishing it via Snapchat.
In January 2023, the Criminal Court in Riyadh charged her with "publishing content that violates public order and public morals." However, the Court decided that it had no jurisdiction to consider the case and referred it to the Specialised Criminal Court (Terrorism Court), which was established in January 2008 to hear the cases of those accused of terrorism, but has often been used as a tool to imprison human rights defenders, often issuing heavy sentences.
Manahel's two sisters, Fawzia and Maryam Al-Otaibi, have also been targeted by the Saudi authorities. On 2nd August 2023, Internet activist Fawzia Al-Otaibi tweeted, "Maryam, my sister, has been banned from traveling for more than 4 years, despite her lack of precedents. Literally, I began to feel that we are not a state, there is no justice, and no one cares about the injustice that befalls citizens."
Maryam Al-Otaibi is a woman human rights defender who has been banned from travelling due to her peaceful activism in defence of women's rights on social media, in particular on her Twitter account.
On 4th August 2023, Fawzia Al-Otaibi tweeted, "Why did you intimidate me with all kinds of terrorism in my joy in supporting Loujain Al-Hathloul, when I am sure that she is a hero? You have made a fearless woman out of the intensity of your terror."
Fawzia Al-Otaibi, who is currently residing in the United Kingdom, explained in her tweets how the authorities would have arrested her had she not flown out of the country in time, and confirmed that she had received death threats for continuing to use social media to defend the civil and human rights of her two sisters as well as all women in Saudi Arabia.
In May 2023, the Specialised Criminal Court of Appeal issued a 30-year and 6-month prison sentence against human rights defender Fatima Al-Shawarbi, and banned her from travelling for a similar period after completing her sentence. She was found guilty of using an anonymous Twitter account in order to defend prisoners of conscience and women's rights as well as highlighting unemployment.
The journalist, Sister Rania Al-Assal @anarana21 disappeared during her visit to the Kingdom of Saudi Arabia to perform Umrah two months ago, which seems to be related to her resistance activities and demanding the rights of the oppressed in Yemen and Syria, and her support for… pic.twitter.com/PCWlMYd2SI

— Abdulhadi Aminu (@sidi_abidi) March 30, 2023
Informed sources confirmed to GCHR that on 11th February 2023, the Saudi security forces arrested Egyptian journalist Rania Al-Assal while she was performing Umrah pilgrimage in Mecca. Al-Assal has been prevented from contacting her family or hiring a lawyer so far. The same sources added that the reason for her arrest was the use of her Twitter account to criticise the Saudi government.
The UN Working Group on Arbitrary Detention (UNWGAD) has also recently shed light on the plight of women human rights defenders in Saudi Arabia. On 7th July 2023, it released a decision on the cases of Salma al-Shehab and Nourah al-Qahtani. UNWGAD found their detention to be arbitrary and calls for their immediate release.
Reporting on the UNWGAD decision, ALQST for Human Rights documented how on 9th August 2022, Saudi courts sentenced al-Shehab and al-Qahtani to 34 and 45 years in prison respectively, to be followed by a travel ban of the same length, under a range of charges under the counter-terrorism law in connection to tweets in support of women's rights in Saudi Arabia. Al-Shehab was later re-sentenced to 27 years.
Last year, five organisations representing the two women — ALQST for Human Rights, Democracy for the Arab World Now (DAWN), Freedom Initiative, Human Rights Foundation, and MENA Rights Group — submitted a complaint to the UNWGAD and requested the group of experts to issue an Opinion on their cases.
In more positive developments, on 1st July 2023, human rights defender Fatima Al-Nassif was released after spending nearly six years in prison. GCHR documented the arbitrary arrest of Al-Nassif, who worked as a nurse and lives in the town of Al-Awamiya in Qatif. On 5th September 2017, she was violently arrested while with her two daughters on her way to Qatif airport. She was arrested for defending the civil and human rights of prisoners of conscience, including her two brothers who are detained due to their participation in protests in the eastern region. In addition, she was detained for bandaging the injured at a peaceful protest.