Repressive laws targeting civil society and media proposed, activists attacked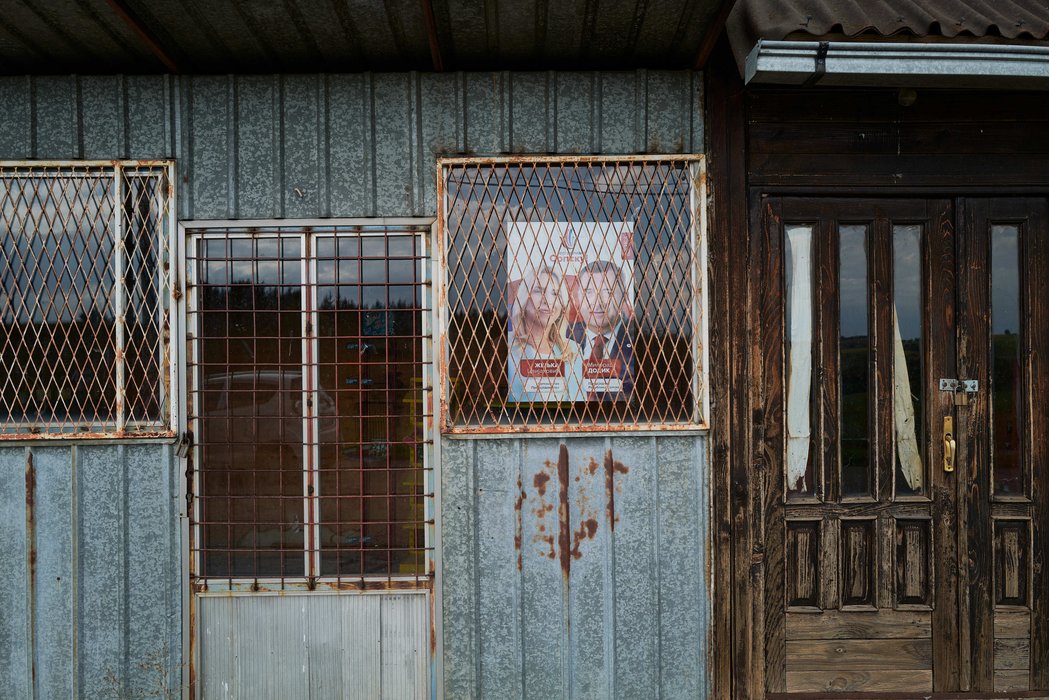 INTRODUCTION
The President of Republika Srpska (RS), Bosnia's majority Serbian entity, continues to deny the Srebrenica genocide, despite this being a crime punishable by up to three years in prison according to Bosnia and Herzegovina's Criminal Code. Despite amendments made in July 2021 to ban genocide denial and the glorification of war criminals, no prosecutions have been made under these new provisions. The Srebrenica genocide involved the killing of approximately 8,000 Bosniak men and boys in 1995. Over the past 15 years, RS President Milorad Dodik's stance has shifted from acknowledgement of the genocide to outright denial. Following Dodik's remarks in February 2023 claiming "everybody in Republika Srpska knows" that no genocide occurred, the Mothers of Srebrenica and the Trojka coalition are calling for his prosecution. The US Embassy in Bosnia and Herzegovina strongly condemned Dodik's statement, highlighting the importance of denouncing such actions.
In a move that further reflects the strained relationship between RS authorities and Western diplomatic missions in the country, on 23rd March, the government of Republika Srpska announced it was suspending cooperation with the US and UK embassies, accusing them of interfering in the country's internal affairs. The embassies rejected the allegations and expressed their commitment to working for the benefit of all citizens. The decision has raised concerns about the potential impact on ongoing projects and cooperation.
FREEDOM OF ASSOCIATION
CSO spaces vandalised in a series of homophobic attacks
Heightened tensions in Republika Srpska have contributed to an increasingly dangerous environment for LGBTQI+ organisations and their allies. In March 2023 alone, four instances of violence against activists were reported, with civil society attributing these attacks to the inflammatory language used by politicians.
On 18th March, activists in Banja Luka were attacked by a group of hooded and masked individuals outside the offices of Transparency International Bosnia and Herzegovina following the police's ban on an LGBTQI+ event. Three activists were injured and taken to emergency services. The attackers remained unidentified, but activists believe they were football hooligans. The venue where the event was to take place was vandalised that same day, its entrance barricaded with construction material and defaced with anti-LGBTQI+ stickers.
On 22nd March, unidentified individuals vandalised the premises of the Banja Luka Social Centre, breaking windows and stealing an LGBTQI+ pride flag. The venue has been targeted in the past, with two attacks reported in 2022.
"Foreign agents law" proposed in Republika Srpska
In March 2023, President Milorad Dodik announced plans to introduce a law requiring the reporting of all transactions and activities of foreign-funded NGOs in Republika Srpska, describing it as a means to legislate the status of "foreign agents" in the country. The move was criticised by civil society organisations, which see it as a Russian-inspired crackdown on criticism of the government. Earlier that same month, Transparency International Bosnia and Herzegovina had raised concerns about Dodik's family members receiving substantial grants from the RS budget, indicating a possible conflict of interest.
The proposed "Russian-style law", which labels civil society and nonprofit media as "foreign agents," has been criticised by the EU and the United States. The U.S. Embassy rejected Dodik's claim that the law was comparable to the U.S. Foreign Agents Registration Act (FARA), saying that the results of similar Russian legislation showed the opposite. The EU called the plan unacceptable, while Dodik defended it, citing the Open Society Foundation's presence in the region. The opposition mayor of Banja Luka spoke in favour of the law. On 23rd March 2023, the Republika Srpska government approved the draft bill, which will now be submitted to the entity's National Assembly for discussion.
LGBTQI+ activists targeted with further repressive legislation
On 24th March 2023, President Dodik announced on a TV show that the entity will pass a law in the coming months prohibiting members of LGBTQI+ organisations from accessing kindergartens, schools, and universities. Dodik's statement came in the context of discussing recent attacks on LGBTQI+ activists in Banja Luka. Following Milorad Dodik's announcement, activists have expressed their concerns. Dražen Crnomat, an activist from the Banja Luka Social Centre (BASOC), criticised the politicians behind these laws, stating they lack coherence and responsibility. Crnomat emphasised that the recent attack on BASOC's premises in Banja Luka is part of a series of attacks on civil society in the city.
FREEDOM OF PEACEFUL ASSEMBLY
Two women attacked at International Women's Day protest
Women's Day marches and rallies were held in several cities in Bosnia and Herzegovina, with protesters calling attention to the rising number of domestic violence and femicide cases and demanding an end to retrogressive policies. The country still faces significant issues with domestic violence, and civil society frequently criticises lenient court sentences. The protests aimed to hold accountable the institutions responsible for not adequately protecting victims of gender-based violence.
In Banja Luka, the administrative capital of Republika Srpska, a Women's Day rally saw two attendees verbally and physically attacked for displaying a rainbow flag. Rather than denouncing this act of homophobia, high-ranking politicians used the incident to advocate for a ban on upcoming events associated with the country's fourth annual Pride March, set to be held in Sarajevo, the capital of Bosnia and Herzegovina.
Shameful scenes in Banja Luka as feminist & LGBT activists marking #IWD are accosted by local goons. Unsurprising tho as Banja Luka's far-right mayor has made explicit his opposition to Pride & the city has become the locus of the reactionary Dodik regime. https://t.co/RhE5cn8sc0

— Jasmin Mujanović (@JasminMuj) March 8, 2023
LGBTQI+ event banned, activists assaulted as police refused to intervene
At a press conference on 16th March 2023, RS president Milorad Dodik announced he expects authorities to ban any LGBTQI+ gatherings in Banja Luka, citing requests from humanitarian and religious organisations opposed to the "deadly ideology and practices" of the movement. The city's opposition mayor, Draško Stanivuković, supported this stance, saying that, unlike Sarajevo, the city strives to maintain "patriarchal, traditional family relationships". Despite this, the organising committee of the Bosnian Pride March vowed to go ahead with their planned activities, stating that they have been active in Republika Srpska for many years, with several events taking place in Banja Luka in 2022 without incident.
On 18th March 2023, the Banja Luka police banned the first event in the series, an indoor movie screening and panel discussion on LGBTQI+ rights. The police first appealed to the organisers to cancel, claiming they could not guarantee their protection, before issuing a formal ban the day the event was supposed to be held. Hours later, as the organisers gathered at a secret location, they were confronted by police, who warned them to leave the city for their safety. After exiting the building, the group was assaulted by dozens of masked individuals armed with metal poles and bottles. According to the activists, a police patrol standing nearby refused to intervene, despite their pleas for assistance. Two journalists who were present were also attacked, requiring urgent medical attention.
Coal miners protest missing wages
On 28th March 2023, coal miners in Zenica protested, demanding their February wages and compensation for meals. Earlier, the miners had halted production, and 15 workers went on a hunger strike. They announced further protests for 30th March. Delayed wages, violation of collective agreements and poor working conditions have been ongoing problems in the mines, causing production stoppages and protests. Sinan Husić, president of the Miners' Union in the Federation of BiH, expressed his shame over the situation faced by 900 miner families in Zenica. He also hinted at the possibility of a general strike across all mines in the Federation of BiH.
FREEDOM OF EXPRESSION
A report published in March 2023 by the BH Journalists' Association indicates that media freedoms and journalists' safety in the country have shown little improvement. In 2022, there was a 40% increase in political pressures and threats against journalists compared to the previous year. One-third of reported cases involved attacks, insults, and pressure from politicians and public officials. The report also highlights a rise in online hate speech targeting journalists. Unfortunately, competent institutions often fail to respond adequately, with assailants going unidentified and investigations suspended.
Push to recriminalise defamation sparks outcry
Rights organisations and journalists are expressing concerns about a law put forward in Republika Srpska aiming to reintroduce defamation into the entity's criminal system. The proposed fines have been describes as "draconian", and range from EUR 2,500 to 25,000. Defamation had been decriminalised in Bosnia and Herzegovina over two decades ago, but authorities in Republika Srpska announced a plan to make it a crime once again following the suicide of a young man brought on by online harassment. However, critics have argued that the actual purpose of these amendments is to intimidate the media. As a result, the European Union, the United States, as well as local and international rights organisations, are calling on the entity's parliament to reject these changes. This move is considered a significant setback for freedom of expression in the region. Despite this criticism, the assembly of Republika Srpska in Bosnia and Herzegovina has adopted the draft amendments to the criminal code. The law will now move on to a 60-day public consultation period before its final adoption.
Journalists' cars vandalised after criticising defamation law
On 9th March 2023, two journalists, Aleksandar Trifunović and Nikola Morača, had their cars vandalised after speaking out against the proposed amendments re-criminalising defamation. A day prior, Bosnian Serb leader Milorad Dodik had publicly called out opponents to the defamation law, naming several individuals, including Morača and Trifunović, calling them "lying, scheming creatures". When asked about the attack, Dodik suggested that the journalists had orchestrated it themselves.
The Delegation of the European Union to Bosnia and Herzegovina condemned the incident and expressed concern, calling it another example of the difficult conditions faced by journalists and the hostile environment for media freedom in the country. Bosnian Serb leader Milorad Dodik's verbal attacks on the journalists were also highlighted as contributing to increased hostility and risks for media professionals.
Jutros su meni i komšiji i kolegi novinaru Nikoli Morači brutalno izgrebana auta na parkingu ispred zgrade. Šteta je ogromna. Izgrebane su haube, vrata, krov. Policija od jutros radi uviđaj
Ovo je tipican pokušaj zastrašivanja, i to dan nakon nas je Milorad Dodik nazvao spodobama pic.twitter.com/Vo8JAVPEKE

— AleksandarTrifunović (@AlexandarT) March 9, 2023
Local authorities deny media access to city assembly session
On 17th February 2023, a special session of the Prijedor City Assembly in Bosnia and Herzegovina was convened to address controversial statements made by Imam Amir Mahić from Kozarac regarding St. Sava and the Serbian Orthodox Church. News crews arrived at the City Administration building to report on the session but were instructed to leave by security personnel, who cited that the session was closed to the public. The Administrative Board of the BH Journalists' Association has stated that the Prijedor authorities lacked a legitimate reason to deny media coverage of the special session. They view this action as an attempt to censor and restrict access to information that is of public interest.