Protests in Japan around death in immigration detention, arrest of anti-Olympics activist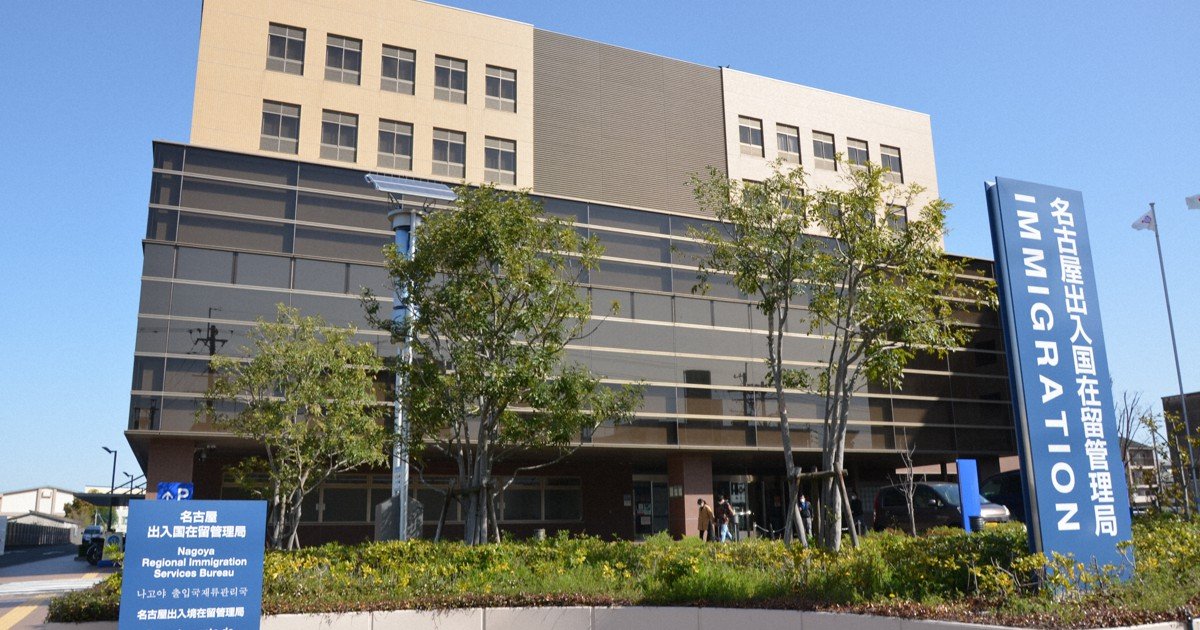 Fumio Kishida took office as Japan's new prime minister on 4th October 2021 after winning the leadership race in Japan's ruling Liberal Democratic Party. He will be forming a Cabinet tasked with keeping COVID-19 under control while reviving a battered economy as he looks to appeal to voters heading into next month's general election.
Kishida replaced Yoshihide Suga, who resigned amid criticism of his pandemic response and his decision to carry on hosting the summer Olympic Games in Tokyo despite the area being under a state of emergency at the time.
In recent months, there have been protests against the lack of transparency and accountability around the death of a Sri Lankan woman in immigration detention. There have also been protests against the Paralympics and the detention of a protester by the authorities.
Peaceful Assembly
Protests around Sri Lankan who died in immigration detention
Protesters urge Japan immigration to fully disclose video of detained Sri Lankan who died https://t.co/qFI46GKptS

— The Mainichi (Japan Daily News) (@themainichi) September 27, 2021
People took to the streets across Japan on 25th September 2021 urging the full disclosure of surveillance camera footage of a Sri Lankan woman who died in March while detained at the Nagoya Regional Immigration Services Bureau.
Those participating in the protest include members of a students' and citizens' association as well as multiple foreigner support groups seeking the truth about the death of Wishma Sandamali. They held up signs such as ones reading, "An immigration bureau that disregards the lives of foreign nationals doesn't have the authority to detain and repatriate them."
Sandamali, aged 33, had been a teacher in Sri Lanka when she had gone to study in Japan in 2017. She was detained in August 2020 by the Japanese authorities for overstaying her student visa after seeking police protection, reportedly to escape an abusive relationship. She had reportedly complained repeatedly of stomach pain and other symptoms starting in January 2021.
In August 2021, Japan's immigration agency said a probe had found that the immigration centre had failed to provide appropriate medical care to Wishma, though the probe could not determine the cause of her death. The authority said it has reprimanded the facility's top officials and supervisors. Justice Minister Yoko Kamikawa apologised for the Nagoya facility's treatment of Wishma and pledged to reform the country's immigration service.
Footage of Wishma Sandamali that was disclosed to the bereaved family by the Immigration Services Agency of Japan in August 2021 was a roughly two-hour edited version of video footage taken between 22nd February and 6th March, when she died. Lawyers were not permitted to attend while the bereaved family watched the footage.
Shoichi Ibusuki, a lawyer representing the bereaved family, criticised the immigration bureau's response, saying, "The immigration bureau is hiding the footage because it shows the truth about how she died. No one thinks the case has been resolved yet (after the final report was released)."
Human rights campaigners have long criticised conditions at Japanese detention centres. In October 2019, the CIVICUS Monitor documented that nearly 198 immigration detainees went on a hunger strike for four months to protest their prolonged detention at immigration facilities. The protest was triggered by the death of a Nigerian man in June at an immigration facility in Nagasaki. The man in his 40s, who was sent to the detention facility by the Immigration Services Agency, starved to death while in custody.
On 22nd September 2021, during a session of the Working Group (WG) on Arbitrary Detention, Human Rights Now (HRN) said that immigration detentions in Japan were arbitrary and inconsistent with the government's international obligations.
Demonstration in Tokyo against detention of anti-Olympics protester
Anti-Olympics protesters gather outside Tokyo stadium https://t.co/9etyYLyO9t

— euronews (@euronews) August 8, 2021
On 2nd September 2021, demonstrators gathered at the Tokyo District Court building, where a trial was being held of a protester detained for six days after the police arrested him during a protest against the Paralympics opening ceremony. Other demonstrators also gathered at Tokyo Metropolitan Police Central Department denouncing what they called "police violence."
The group called for the release of the protester, who is only referred to as "A-san," and distributed flyers to passers-by claiming that the officer in charge where the protester is detained was quoted as saying, "The anti-Olympic protests were anti-national." One activist told news media that A-san refused to answer police questions and wished to remain anonymous.
At the trial, the accused's two lawyers asked the judge to disclose the evidence against him. They also said they were optimistic for his release soon. Pre-trial detentions can last from 72 hours to 23 days in Japan, and lawyers do not attend interrogations. A-san reportedly was questioned until 2 a.m. on the day of his arrest, according to the demonstrators.
Around 100 protesters had gathered outside the Tokyo National Olympic Stadium during the Paralympic Games opening ceremony on 24th August 2021.
As previously documented by the CIVICUS Monitor, activists opposed to the Tokyo 2020 Olympic and Paralympic Games said the events would hurt individuals and businesses through high costs and disruption and would provide only fleeting gains for a small number of people in the political, economic and media elite. They reported increasing human rights violations including the harassment and displacement of unhoused residents of Tokyo and increased policing, privatisation and exclusion as developments and gentrification accelerate in the surrounding areas. There has also been anger that despite the COVID-19 situation the authorities were not prioritising public health.