High Court upholds ban on protests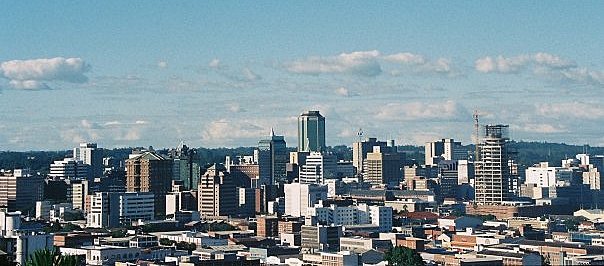 #Zimbabwe: Protest ban overturned by the high court but state-owned media says "not to be excited just as yet". https://t.co/tGRDiVkGtQ

— M&G Africa (@MandGAfrica) September 9, 2016
A few days after the High Court ruling, the police reissued a month-long protest ban, which this time was upheld by the High Court. Several political and civil society organisations vowed to challenge the ban. Promise Mkwananzi, spokesman for the protest group Tajamuka, said they would march despite the police order and declared that "the police are promoting lawlessness in the country by banning peaceful demonstrations." Along with the unrelenting police brutality against protesters, however, the protest ban resulted in a slowdown of demonstrations not only in the capital city but in the whole country, with citizens becoming increasingly fearful of being found in contempt of court.
In a separate incident, the University of Zimbabwe refused to release a degree certificate to a student who demonstrated against joblessness in front of President Mugabe on Graduation Day in September. The certificate was reportedly withheld for allegedly embarrassing the institution. Minister of Higher and Tertiary Education Jonathan Moyo had earlier hinted that degrees would be withheld from any graduating student protesting against the president.
#Zimbabwe journalist Mandimika bail hearing at High Court 2day. He was arrested covering a protest in August pic.twitter.com/K7OohyDNkM

— harumutasa/aljazeera (@harumutasa) September 19, 2016
Expression
The harassment of journalists covering protests continued in recent months. Following a number of threats, beatings and arrests against journalists who covered anti-government protests, media workers organised a meeting to voice their concerns and a petition was signed by over 150 journalists and handed to police.
The crackdown on social media also continues. High ranking police and army officers and government officials warned citizens against so-called "abuse" of social media. The Minister of Information indicated that the government was aware that certain Zimbabweans in the country were collaborating with "diaspora cyber-terrorists." In turn, the president himself denounced "a vicious and comprehensive national drive as well as regional and continental...campaign to subvert our economies, economies of Africa through a proliferation of what I call NGOs." As a result, many citizens became uneasy about sharing information on social media platforms and it has become increasingly common for people to immediately delete any information received that could be even remotely connected with the government, the ruling party, state institutions or any faction of the ruling elites.
Peaceful Assembly
As protests continued in September amidst a heavy police crackdown, police resorted to the provisions of the Public Order and Security Act to ban protests in Harare. Opposition parties and civil society organisations challenged the ban in the High Court, which overturned it, declaring it "unlawful" and pointing out that the police had not followed the proper procedure in issuing it. The judge who lifted the ban,was however publicly chastised by high-ranking government officials just before the ruling. The President of Zimbabwe himself also warned the courts against issuing orders allowing citizens to protest.