Presidential decrees could restrict civic space in Haiti as unrest and insecurity grow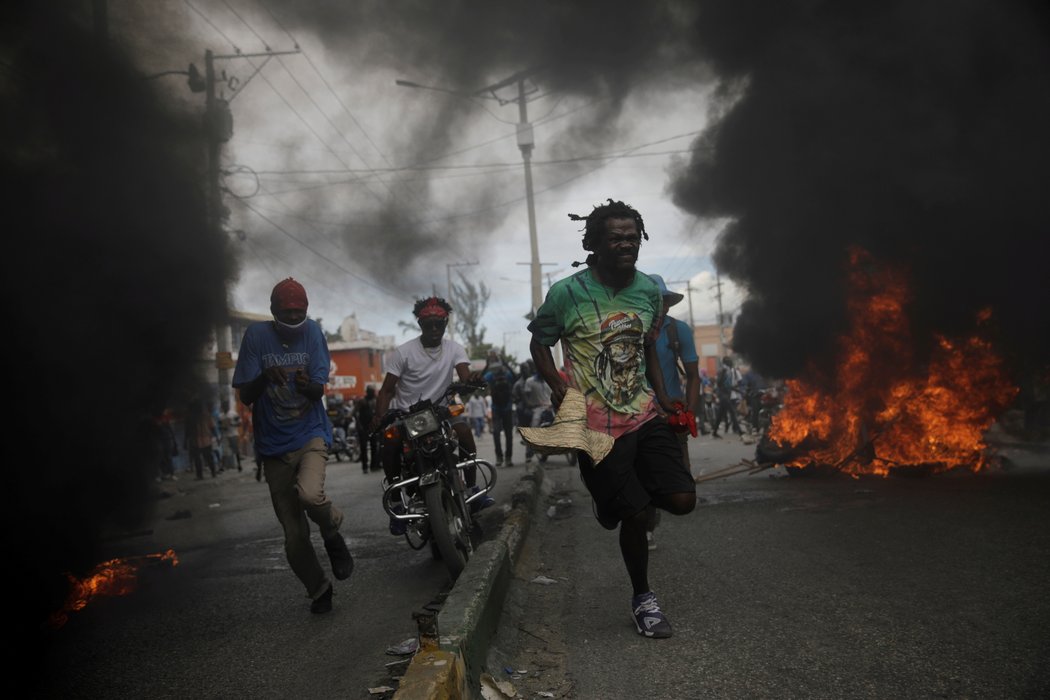 Since November 2020, international organisations and national and international civil society have warned of an upsurge in unrest and gang and police violence in Haiti. In January 2021, the UN warned that public discontent over issues such as insecurity and poverty is rising in parallel with resurfacing political tensions over election disputes.
According to Human Rights Watch's annual report, since the Haitian government's announcement in July 2018 that it would eliminate fuel subsidies, widespread civil unrest has effectively paralysed the country. Demonstrations intensified in 2019, amid evidence of corruption in the current and previous government administrations. Police have often responded with excessive force. The government has also taken steps that could curtail civic space, as detailed below.
On 3rd February 2021, the government unveiled proposed changes to the Constitution – including modifications that might allow a president to serve for two consecutive terms, currently vetoed by Haiti's Constitution. Changes proposed would also have strong impact on the country's political system and electoral processes, for instance by substituting the bicameral legislature for a unicameral one. Public meetings on these constitutional changes are expected in the next few weeks and a constitutional referendum has been scheduled for April 2021.
Peaceful Assembly
Presidential decrees concern civil society
What's in Haiti's New National Security Decrees: An Intelligence Agency and an Expanded Definition of Terrorism

With @JakobJohnston on @HaitiAidWatch https://t.co/tyZexkN9VZ

— Kira Paulemon (@KiraPaulemon) December 15, 2020
On 26th November 2020, Haiti's government published two decrees on national security that could limit freedoms of association, peaceful assembly and expression. The Decree for the Reinforcement of Public Security expands the definition of "terrorism" to include acts such as extortion and the destruction or degradation of public and private goods. It also includes common protest tactics in this new definition, such as blocking public roads. Persons convicted of terrorist acts could face up to 50 years in jail.
A second decree establishes a new national intelligence agency focused on preventing threats to national security. The decree gives the president ample power over the agency's leadership.
President Jovenel Moïse has been ruling by decree since January 2020, when the legislature's mandate expired. Legislative elections were indefinitely postponed amid disputes regarding the electoral process. According to the Réseau National de Défense des Droits Humains (National Network for the Defence of Human Rights - RNDDH), in 2020 the government adopted 38 executive decrees on various issues. The organisation said that with these two decrees on national security, Moïse has leveraged Haitian's concerns with growing insecurity to constrain individual freedoms and fundamental rights.
Protests
#Haïti🇭🇹 | Manifestation à Port-au-Prince à l'occasion de la journée des #Droitsdelhomme pr dénoncer la recrudescence de l'insécurité, revendiquer le droit à la vie et exiger justice en faveur des victimes.

➡️ Le pays s'enfonce ds la crise et @moisejovenel reste « inflexible ». https://t.co/Sn7jTzOt2j

— Balistrad (@Balistrad) December 10, 2020
Anti-government protests have continued in Haiti, often met with repression from security forces. On 18th November 2020, opposition protesters demonstrated in Port-au-Prince and several other cities to call for the departure of President Moïse. The demonstrations were dispersed with excessive force, including indiscriminate use of tear gas and live ammunition. According to the Fondation Je klere (FJKL), one young man died from a shot in the head and eight others were admitted to hospitals with bullet wounds in the country's capital. Similar protests have taken place sporadically. On 20th January 2021, hundreds marched again calling for Moïse's resignation, and were met with rubber bullets, tear gas and live ammunition. Several protesters were detained.
In this period, insecurity and violent crimes also mobilised protesters. In November 2020, the kidnapping and killing of a young woman sparked outrage and led hundreds of protesters, many of them school students, to join a march to the Ministry of Justice. Police used tear gas to disrupt the protest. On 10th December 2020, International Human Rights Day, Haitian human rights organisations convened a demonstration against the deterioration and violation of basic rights in the country – including through the multiple violent crimes, lack of security and justice. In January 2021, the increase in kidnappings for ransom again led protesters to the streets.
On a related note, on 19th January 2021 a spokesperson for the UN High Commissioner for Human Rights warned that kidnappings, attacks by criminal gangs against perceived rival neighbourhoods and widespread insecurity have increased in a context of almost total impunity. Coupled with increasing political tensions, said the High Commissioner's office, the situation may lead to a pattern of public discontent and protest followed by violent police repression and other human rights violations.
On 28th January 2021, more than two hundred journalists and activists marched in Port-au-Prince to denounce police brutality. They demanded justice for journalists and rights defenders killed. The group chanted "No more violence against journalists!" and held up signs with messages such as "When press freedom is threatened, it's democracy that's in danger." The demonstration was organised after at least five journalists were reportedly injured covering anti-government demonstrations on 20th January 2021.
Association
On December 10th, #HumanRightsDay, IJDH & @BAIhaiti presented at a hearing before @CIDH on the subjects of #impunity and #justice in #Haiti. pic.twitter.com/FRJHkJZgCl

— IJDH (@ijdh) December 31, 2020
After the Inter-American Commission on Human Rights (IACHR) held a hearing on access to justice and impunity in Haiti, on 10th December 2020, the country's Minister of Justice and Public Security claimed that some human rights organisations were used by political parties to fabricate biased reports and destabilise the country. According to news reports, three organisations were named by the Minister: the Bureau des avocats internationaux (BAI), the Institut justice et démocratie en Haïti (IJDH) and RNDDH. The first two participated in the IACHR hearing, discussing the lack of judicial independence and impunity for massacres in Haiti.