Police clampdown on protests leading up to 2021 elections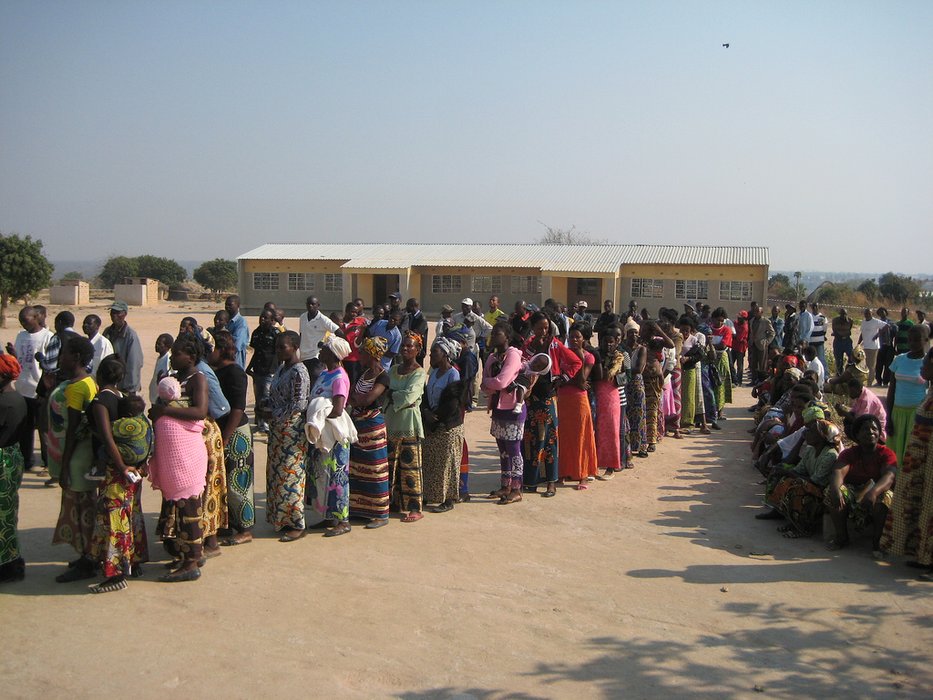 Expression
Law used to clamp down on protests
The situation in Zambia has been quite intense regarding the promotion and protection of human rights by the government. In an Amnesty International report it was explicitly highlighted that the police are using the Public Order Act to clamp down on any protest actions against the government. On the bright side, three human rights defenders were acquitted by the Livingstone Magistrate's Court in September 2020 on charges under the Public Order Act. Fumba Chama, Laura Miti and Bornwell Mwewa were acquitted after being charged with unlawful assembly after they hosted a youth forum on good governance. In March 2020, police officers in the Central Province arrested and charged a 15-year-old boy with defaming the President under Penal Code provisions after he allegedly mocked him on social media. Additionally, in June 2020, photographer Chella Tukuta was arbitrarily arrested after speaking out about official corruption. He was charged with criminal libel for allegedly making derogatory remarks about the Minister of Information and other government officials, and detained in various police stations in the capital Lusaka, and Ndola over a 10-day period.
#NEWS: Lusaka photographer Cornelius Chella Mulenga popularly known as Chella Tukuta has opted to remain silent in a case where he is charged with libel against Information and Broadcasting Services minister Dora Siliya.

— UbuntuZambiaNews (@ZambiaUbuntu) June 10, 2021
Journalists' freedom of press threatened
Journalists in Zambia continue to have their freedom of expression and the press hindered in their work through the government clamping down on independent media. For example, Jubilee Malambo, a journalist for Prime Television, was prevented from doing his job on 21st March in Samfya when PF cadres threatened to break his camera if he took photographs of people whose homes had been destroyed in heavy rainfall. Furthermore, as previously reported on the Monitor , on 9th April Edgar Lungu's government suspended the licence of Prime TV in Lusaka as a result of the network's impartiality and independence pertaining to issues of mismanagement and corruption by government officials. The reason given for its forced closure was "unprofessionalism". The Independent Broadcasting Authority (IBA) cancelled Prime Television's licence "in the interests of public safety, security, peace, welfare or good order". The same day, police went to Prime Television's office in Lusaka and forced staff from the building. The incident followed the media outlet's having run stories about COVID-19 actions by the government. In May 2020, the government fired tear gas into the Isoka Community Radio and Muchinga FM stations to prevent them from broadcasting interviews with Hakainde Hichilema, the UPND leader.
"We want to stress that the Zambia Police have been unprofessional and ineffective in the manner they have been handling issues of violence that have been caused by the UPND" - Davies Mwila, PF secretary general...https://t.co/u46K7Myxir pic.twitter.com/R2BB2cvd4w

— Kalemba (@Kalemba_News) June 15, 2021
Peaceful Assembly
Protests contrasting election outcomes to be stopped
The country's presidential election is scheduled for August 2021 and there are many challenges which could possibly result in an unfree and unfair election. For one, there is evidence of a variety of stockpiled weapons from the beginning of the year which will be used in the event of protest actions if citizens are dissatisfied with the election result. Terrorisation of journalists, human right defenders and protesters will deal a death blow to future uprisings or protests actions after the elections. In order to avoid a state of chaos after the elections, citizens feel that it is vital to have in place initiatives that will enable a free and fair democratic election, including an objective examination of the policies, cultural practices and manifestos of all political party leaders to assess whether they are fit to run for election with the interests of the citizens at heart.
"Historically, when you create an unjust system, where a group of criminals is given superiority, it will be only a matter of time before citizens rise and take the law into their own hands, it is the law of nature." #Zambia https://t.co/dKOgnXyl4l

— Zambian Elections 2021 (@2021Zambian) June 15, 2021
According to Dr Sishuwa Sishuwa, the government's conduct could lead to large-scale political unrest following the polls. Firstly, "the public's increasing lack of trust in (and outright contempt for) formal institutions – such as the judiciary, the Electoral Commission of Zambia and the police – as arbiters of the contest between those who wield state power and those seeking to acquire it." Secondly, "that this is a high-stakes election, featuring two ruthless groups of political elites… [and that] both groups see the August election as a matter of life and death". Thirdly, "the incriminating silence of international, mainly Western, institutions".