Philippines human rights body launches national inquiry as attacks against activists persist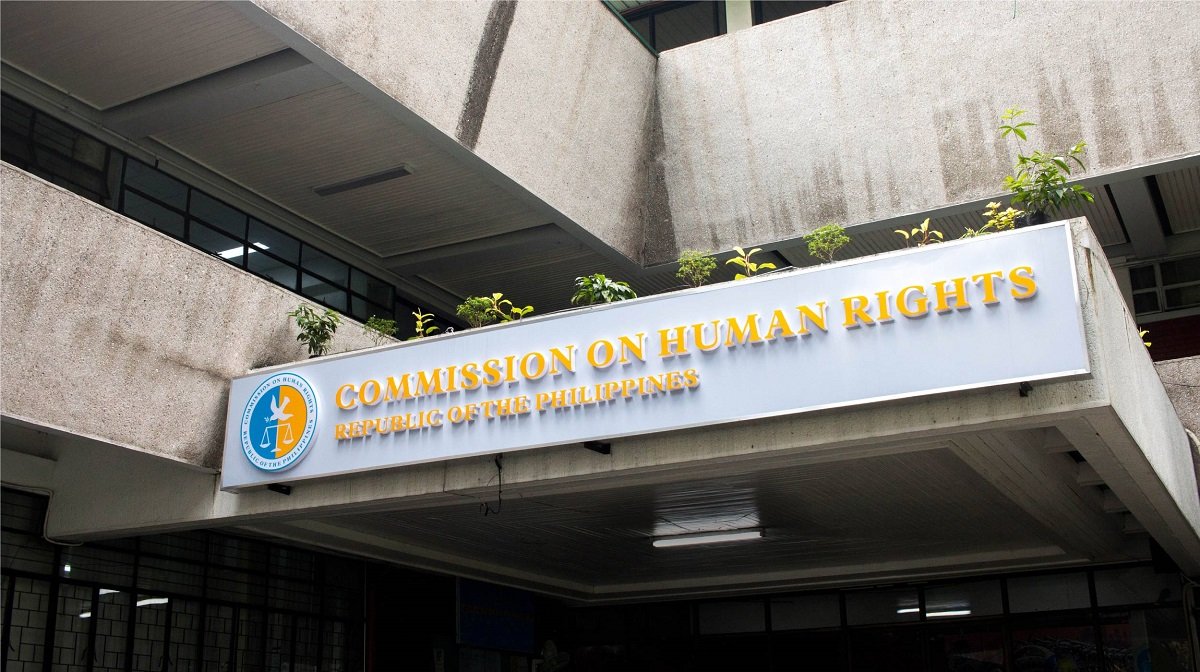 In July 2019, the UN Human Rights Council voted in favour of a resolution, tabled by Iceland, requesting the UN Office of the High Commissioner for Human Rights (OHCHR) to provide a detailed report on the situation of human rights in the Philippines, and for it to be presented to and discussed by the Human Rights Council at its 44th session. The resolution also expressed concern about the range of rights violations in the country and called on the government to cooperate with UN human rights mechanisms and experts. The resolution passed with 18 votes in favour, 14 against and 15 abstentions.
In September 2019, the Commission on Human Rights (CHR) launched a national inquiry into the situation of human rights defenders in the Philippines amid the rising number of deaths and harassment allegedly perpetrated by state agents. Commissioner Roberto Cadiz said the inquiry was in response to the complaints and petitions filed by various human rights organisations that detailed allegations of extrajudicial killings, enforced disappearances, and threats. In the same month the UN named the Philippines among 48 countries linked to growing reprisals against victims, members of civil society and activists in the field of human rights.
Over the last few months, critics of the President have been charged with sedition and other offences and journalists have been killed. Further, an anti-fake news bill has been tabled in the Senate which could restrict freedom of expression. Left and indigenous activists have also been killed and there are increasing attacks on lawyers.
Expression
Critics of President facing sedition and other offences
Philippines: Drop Sedition Cases Against Duterte Critics https://t.co/T1GqebPpX3

— Human Rights Watch (@hrw) July 23, 2019
In July 2019, Human Rights Watch reported that opposition politicians, religious leaders and human rights advocates who were critical of President Duterte are facing sedition and other charges.
On 18th July 2019, the police filed a complaint alleging incitement to sedition, libel, cyber libel and obstruction of justice against Vice President Leni Robredo and 35 other people. Robredo was elected independently of President Rodrigo Duterte and leads the Liberal Party, the party of former president Benigno Aquino III. Police filed the complaint after Peter Joemel Advincula, an admitted drug dealer, alleged that Robredo and others were plotting to oust Duterte.
Among those facing investigation include four Catholic bishops and three priests who have become increasingly critical of the Duterte administration, and a former education secretary and Lasallian brother, Armin Luistro. Others named were Chel Diokno, the president of the Free Legal Assistance Group (FLAG), and a human rights lawyer and FLAG official, Theodore Te. FLAG has assisted families of victims of "drug war" killings.
Brad Adams, Asia director at Human Rights Watch said:
"The preposterous complaint against the vice president and the others is a transparent attempt to harass and silence critics of President Duterte's bloody 'drug war…[t]hreatening criminal charges against the vice president, outspoken bishops, and rights lawyers suggests that Duterte's egregious human rights record is catching up with him."
Under Article 142 of the Philippines penal code, a conviction for incitement to sedition carries a maximum penalty of six years in prison.
Ongoing cyber libel trial against journalist Maria Ressa
In July 2019, the criminal libel trial of Maria Ressa, an award-winning journalist working for news platform Rappler began in Manila. Rappler has been a vocal critic of the Duterte regime and especially its notorious 'war on drugs'. Human rights groups believe the charges against her and Rappler are politically motivated.
As previously documented, in February 2019, Ressa was arrested by National Bureau of Investigation (NBI) officers in connection with "cyber libel" charges. The charges were filed by the Justice Department over a 2012 Rappler article, which was updated in 2014. The article linked a Filipino businessman to murder, human trafficking and drug smuggling. Rappler cited information contained in a 2002 intelligence report but did not say which agency compiled it. The businessman's lawyer says the information was wrong and the article was defamatory.
On 8th October, the Manila Regional Trial Court (RTC) allowed Ressa to move for the dismissal of the cyber libel charges filed against her and the news website. On 18th October, Ressa's lawyers argued that the prosecution had failed to prove its case after presenting "self-serving" witnesses. The prosecution will have 10 days to respond.
Radio journalist Eduardo Dizon shot dead in Philippines
Philippines radio journalist Eduardo Dizon, who often focused on corruption, was fatally shot on his way home from work. https://t.co/PR5imVEMew

— SBS News (@SBSNews) July 11, 2019
On 10th July 2019, radio journalist Eduardo Dizon was shot dead while on his way home in Kidapawan City after hosting a daily news commentary show. He suffered five gunshot wounds when two gunmen on a motorcycle stopped beside his car at a corner and shot him, according to Kidapawan police. Colleagues said he often reported on corruption and scams on his radio programme.
The National Union of Journalists of the Philippines condemned the killing in a statement and demanded a thorough investigation to stop the culture of impunity in the country. According to a news report, Dizon had previously reported receiving many death threats due to his critical reporting and commentary on an investment scam by Kapa-Community Ministry International. The Committee to Protect Journalists (CPJ) also released a statement, demanding a prompt investigation into whether his killing was directly connected to his journalism and to bring the perpetrators to justice.
In September 2019, murder charges were filed against leaders of Kapa-Community Ministry International for the killing of Dizon.
US journalist shot in northern province of Ifugao
On 9th August 2019, a US journalist was found shot and critically wounded in the northern province of Ifugao, Philippines. Brandon Lee, a correspondent of Northern Dispatch (Nordis) and an activist, was shot twice in the face and back by unknown assailants in front of his house in the town of Lagwe and was rushed to hospital in a critical condition.He survived three cardiac arrests during surgery.
Nordis reported that the attack was largely due to the fact that his reporting was focused on controversial local community issues such as government dams and mining projects that affected the control of local communities over their ancestral lands. Lee has lived in the Ifugao region for the past decade, and he had reportedly received threats and been under surveillance by the government. His situation has since stabilised and he was airlifted back to the US in late October 2019.
CPJ stated that the shooting highlights that reporters in the Philippines are still under attack, despite the continuing operation of a Presidential Task Force on Media Security (PTFoMS) - established in 2016 - and a commitment to ensure the safety of journalists in the country.
'Fake News' bill introduced by Senate
On 1st July 2019, the government introduced the Anti-False Content bill in the Senate, popularly described as a bill on "fake news". It intends to "protect the public from the deleterious effects of false and deceiving content online".
Human Rights Watch (HRW) has raised a number of concerns around the bill:
The proposed law would authorise the Cybercrime Office in the Justice Department to direct individuals, owners or operators of online platforms, and internet intermediaries – no matter where they are based– to "correct," take down or block access to any content that the office determines is false or "would tend to mislead the public." The law does not specify who in the Cybercrime Office is authorised to make that determination, how they are to determine whether a statement is true or false, or what standards are to be used in doing so.

The Cybercrime Office is authorised to act whenever it finds that a complaint filed by an aggrieved party is "valid and has sufficient basis." The office may issue the orders even in the absence of a complaint in matters "affecting the public interest." The public interest is broadly defined as national security, public health, public safety, public order, public confidence in the government, and the Philippines' international relations.

The law does not provide for judicial review of correction, takedown or blocking orders. Instead, the only remedy available would be to petition the Office of the Secretary of the Justice Department – the very department that issued the order. Failure to comply with a Cybercrime Office order would be a criminal offence punishable by up to 20 years in prison and a fine of up to one million pesos (US$20,000).

The law would also make it a criminal offence to post on one's personal account, or on a "fictitious" or anonymous website, content "knowing or having a reasonable belief that it contains information that is false or that would tend to mislead the public." It would also be a crime to offer or provide services to help create or publish such content, or to finance the creation of such content.

Penalties under the laws would be severe, with heavy fines and sentences of up to six years in prison for the publication of "false" or misleading content, and up to 20 years in prison for financing the creation of such content.
HRW has called on the government to withdraw the bill as "it would open the door for the government to wantonly clamp down on critical opinion or information, not only in the Philippines, but around the globe".
Association
Four leftist activists killed by unknown gunmen
We strongly condemn the spare of killings of human rights defenders and farmers. In a span of 48 hours, Karapatan Sorsogon staff Nelly Bagsala, Ryan Hubilla and Kasama Bukidnon active member Nonoy Palma were killed by suspected state forces. pic.twitter.com/LoCz6Tm9UA

— StopKillingFarmers (@kmp_phl) June 17, 2019
In June 2019, at least four activists were killed by unknown gunmen. Ryan Hubilla and Nelly Bagasala, local staff members of rights group Karapatan, were shot and killed on 15th June 2019 at close range by men on motorcycles in the eastern province of Sorsogon. Hubilla was a high school student and member of Karapatan. Nelly Bagasala, who was with him at the time, was also shot several times. Both were subjected to periodic surveillance conducted by military and police operatives.
On 16th June 2019, peasant leader Nonoy Palma was also gunned down outside his house in the southern province of Bukidnon. Palma was an affiliate of a left-wing organisation of farmers Kilusang Magbubukid ng Pilipinas (Philippine Peasant Movement or KMP). On 17th June 2019, Neptali Morada, an activist of the left-leaning Bagong Alyansang Makabayan (New Nationalist Movement) was killed. Morada was riding his motorcycle from Naga City to the provincial capital in Pili, Camarines Sur, when he was gunned down by unidentified men in a white vehicle.
Carlos Conde, Philippines researcher at Human Rights Watch said:
"The recent killings underscore that attacks on leftist activists is a serious human rights problem in the Philippines that has never gone away. The Philippine authorities should fully investigate these killings and bring those responsible to justice."
Human Rights Watch and other rights groups have linked many of these killings to members of the military, police or security force-backed militias. Very few of the killings of activists over the years have been seriously investigated, and hardly any have resulted in convictions. Often, the military and police accuse the victims of being either members or sympathisers of the Communist Party of the Philippines or its armed wing, the New People's Army. Government officials have recently accused leftist groups that operate openly and legally of being communists, a label that can place their members at grave risk. Journalists and lawyers' groups critical of the Duterte administration have also been subjected to this "red-tagging."
Activist and Indigenous Lumad leader killed 
#Philippines Salvador Romano was an active member of the Iglesia Filipina Independiente and the adviser of its youth committee. He also served as a volunteer of Karapatan in Negros Oriental. On 7 July he was shot multiple times and killed. https://t.co/yqV4PYp161 @karapatan pic.twitter.com/dzmmZhAZiz

— Jim Loughran (@walkinstownd12) July 10, 2019
In July 2019, two activists were killed in Negros Oriental and Bukidnon. On 7th July, 42-year-old Salvador "Bador" Romano, form Manjuyod, Negros Oriental, was shot four times by two assailants while riding his motorcycle.Salvador was an active member of the Iglesia Filipina Independiente and the adviser of its youth committee. He also served as a volunteer at human rights group Karapatan in Negros Oriental.
On 8th July 2019, an indigenous Lumad leader, Datu Mario Agsab, was shot dead at his home in the province of Bukidnon, Sitio Mainaga. The shooting happened in the early morning by suspected members of a paramilitary group, according to the report of Davao Today. According to Karapatan, a human rights organisation based in the Philippines, Agsab was an active, respected leader of 'Pigyayungaan', a local chapter of the regional Lumad organisation in Kalumbay, working for the peace and development of the Lumad community.
The Lumad – the collective name of Philippine indigenous peoples – often suffer from the military's abusive presence, which makes them more susceptible to recruitment by the communist New People's Army (NPA). The military, in turn, accuses the rebels of exploiting the Lumad and taps them to fight the NPA. The brutality of the conflict in these communities is well documented, with killings frequently carried out by poorly trained paramilitary groups and militias allied with state forces.
Increasing attacks on lawyers
In September 2019, CSOs, lawyers and members of the legal profession issued a joint statement expressing deep concern over the increasing attacks against lawyers and the "oppressive working environment they face" since the start of President Duterte's administration. It stated that since President Duterte took office in June 2016, the number and intensity of attacks against lawyers have increased significantly.
At least 41 lawyers and prosecutors were killed between July 2016 and 5th September 2019, including 24 practicing lawyers. Lawyers are also harassed and intimidated. They are subjected to threats, surveillance, labelling and other forms of attack. In addition, at least five judges and retired judges have been murdered since July 2016, bringing the total number of jurists extra-judicially killed in the Philippines to at least 46 in the same period. Eight jurists survived attacks on their lives.
According to the statement, most killings and attacks of lawyers took place as a result of discharging their professional duties or are believed to be otherwise work-related. Prior to being attacked, some lawyers were labelled as "communist" or "terrorist" by state agents. The practice of labelling combined with the culture of impunity was identified by national and international fact-finding missions as one of the main root causes of extrajudicial killings in the Philippines in the past and continues unabated.