Pakistani journalists, activists remain at risk while new restrictions against online dissent passed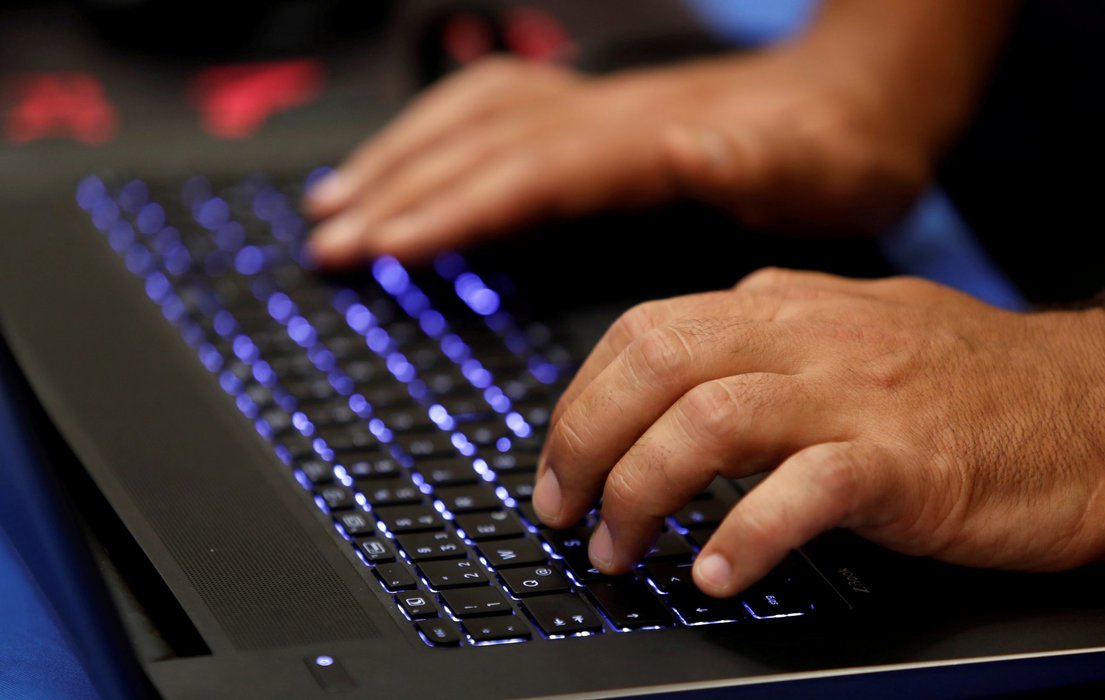 The state of civic space remains 'repressed' in ratings published by the CIVICUS Monitor in December 2021.
In 2021, human rights groups documented intensified efforts by the government to control the media and curtail dissent. Authorities harassed, and at times detained, journalists and other members of civil society for criticising government officials and policies. Violent attacks on members of the media also continued. The authorities expanded their use of draconian sedition and counterterrorism laws to stifle dissent, and strictly regulated civil society groups critical of government actions or policies. Authorities also cracked down on members and supporters of opposition political parties.
In recent months, the government the has enacted amendments to the cybercrime law which threatens to stifle online dissent while journalists have been harassed, criminalised and even allegedly tortured. Further, a new law to protect journalists has imposed new censorship mechanisms. A social media activist was assassinated in Khyber Pakhtunkhwa, while human rights defender Idris Khattak has been convicted and sentenced after an unfair trial. The judicial harassment of human rights activist Muhamad Ismail has continued, and the authorities have continued to target leaders of the Pashtun Tahafuz Movement (PTM), while enforced disappearances have affected hundreds of families.
Expression
New cybercrime law amendments threaten to stifle online dissent
On 20th February 2022, the government enacted amendments to the 2016 Prevention of Electronic Crimes Act (PECA) that many activists fear could further stifle dissent.
The Electronic Crime Prevention Ordinance, 2022, includes four amendments to the Prevention of Electronic Crimes Act, 2016, a draconian law that contains vague and overly broad offences that has been used to criminalise journalists and critics for legitimate forms of expression.
There is a whole new section that brings fake news or ridiculing any person on television under the category of electronic crime. The amendments expand the definition of a "person" to include government bodies, including the military and judiciary. Under the amendment, any person or organisation found guilty of posting or spreading "fake news" will be jailed for three to five years.  Further, people arrested under the law for online public defamation will not have the right to file a bail application during the trial. Cases will be supervised by a high court and the trial court will have to conclude the case within six months.
The Human Rights Commission of Pakistan (HRCP), an independent rights organisation, said the legislation was "undemocratic" and expressed concern that the law will be used to target critics of the government and state institutions. "The government should be accountable to the citizens, and the ordinance should be rolled back immediately," it said in a statement.
Steven Butler, the Committee to Protect Journalists (CPJ) Asia programme coordinator said: "Pakistan's recently amended defamation ordinance marks a dangerous escalation of the government's ability to silence critical voices and curb press freedom online. Pakistan authorities must immediately revoke the ordinance, which would allow the government to imprison people for what it deems to be unacceptable speech."
The ordinance has been challenged by multiple stakeholders, including opposition parties and the Pakistan Federal Union of Journalists, in Islamabad and Lahore high courts. The Islamabad High Court has temporarily stopped the Federal Investigation Agency (FIA) from making arrests under the law.
Journalists harassed, criminalised and tortured
Journalists in Pakistan continue to face arrest, torture, ill-treatment or intimidation and harassment for their work.
Pakistani government orchestrates hate campaign against woman journalist @asmashirazi #IstandWithAsmaShirazi https://t.co/nM7mM6dvUl

— Taha Siddiqui (@TahaSSiddiqui) October 27, 2021
In October 2021, Reporters Without Borders (RSF) reported on a violent smear and hate campaign against a well-known columnist with the BBC's Urdu-language service. The campaign against Asma Shirazi, who writes a weekly column for BBC Urdu, was being conducted by online supporters of the ruling Pakistan Tehreek-e-Insaf (PTI) – Pakistan Movement for Justice, at the government's instigation.
The campaign was trigged by comments by several government officials about Shirazi's latest column expressing concern about the state of the Pakistani economy and the lack of response from the government. Human rights minister Shireen Mazari also inflamed the Pakistani nationalist Twittersphere by referring to the BBC as the "Bharat Broadcasting Corporation" – "Bharat" being the Hindi name for India – and by likening Shirazi to a foreign agent.
On 9th December 2021, officers with the Pakistan Rangers, a paramilitary federal law enforcement agency, beat and detained Faysal Mujeeb, a photographer with Dawn-White Star, a photographic firm associated with the DAWN Media Group, while he was covering a protest by the Muttahida Qaumi Movement political party in Karachi city. According to the Committee to Protect Journalists (CPJ), when Rangers officers began detaining some of the demonstrators, they approached Mujeeb, who repeatedly identified himself as a senior photojournalist with Dawn, grabbed him and beat him with lathis, or heavy sticks used by law enforcement in Pakistan, as they took him to an adjacent open area that had been cordoned off for the event. The officers then covered Mujeeb's face with a shirt, shoved him to the ground and intermittently beat and kicked him.
🇵🇰 #Pakistan: Three journalists @thenews_intl, incl. analyst @AnsarAAbbasi and editor @aamirghauri, are charged with contempt after investigating suspected corruption at the top of the judiciary. @RSF_inter demands the immediate abandon of the proceedings.https://t.co/msXczeTnE1

— RSF (@RSF_inter) December 30, 2021
On 29th December 2021, Reporters Without Borders (RSF) said that the Islamabad High Court had initiated contempt proceedings under the Contempt of Court Ordinance, 2003 against two newspaper journalists and the newspaper's owner for publishing a former judge's leaked affidavit revealing alleged judicial collusion to deny bail to leading opposition politicians who were jailed on the eve of the 2018 general elections. They include Ansar Abbasi, an investigative reporter with The News International newspaper, the newspaper's editor, Aamir Ghauri, and Mir Shakil-ur-Rehman, the publisher and editor-in-chief of the Jang Group, which owns the newspaper.
On 15th February 2022, intelligence officials abused members of an ARY News crew. According to the Committee to Protect Journalists, the officers at the Karachi office of the Intelligence Bureau held ARY News host Syed Iqrarul Hassan and his reporting team at gunpoint, forced them to strip naked and beat and electrocuted them. They were detained for about three hours. The news crew was at the Intelligence Bureau to report on an official who allegedly accepted a bribe.
Law to protect journalists imposes new censorship mechanism
In November 2021, a new Protection of Journalists and Media Professionals Bill was passed to enshrine the protection of media workers in law. The bill contains various articles safeguarding the rights of every journalist and media professional to security, privacy, non-disclosure of sources and independence when performing their professional duties. Section 12 of the bill also outlines the formation of a commission for the protection of media workers.
However, media groups have raised concerns about the inclusion of an extremely vague section on conduct "obligations". Section 6 of this law prohibits all journalists and media professionals from spreading "false information" and producing material that "advocates hatred" or constitutes "incitement to discrimination, hostility or violence" – without clearly defining what any of these terms mean.
The law allows the government to interpret these restrictions on journalistic freedom by arbitrarily deciding what constitutes "incitement." Worse still, sub-section 3 of Section 6 says that journalists who fail to comply with these "obligations" will be subject to criminal prosecution. Freedom Network director Iqbal Khattak said: "This Section 6 must be taken back so that this law is not misused as is the case with the Prevention of Electronic Crimes Act, a law that is mostly used against journalists to suppress freedom of expression."
The Pakistan Federal Union of Journalists (PFUJ) is challenging this section before the Islamabad High Court (IHC). The petition contended that Section 6 of the said Act was neither in consonance with the preamble of the Protection of Journalists and Media Professionals Act, 2021 nor with the Constitution of Pakistan. The PFUJ is also challenging the definition of journalists in the law, questioning the exclusion of photojournalists and camerapersons from the definition of 'journalist' in the Act.
Association
Social media activist assassinated in Khyber Pakhtunkhwa
Pakistan authorities must thoroughly and impartially investigate the killing of Muhammad Zada Agra and hold the perpetrators accountable.https://t.co/ImFsnkJqzG

— Committee to Protect Journalists (@pressfreedom) November 17, 2021
Muhammad Zada Agra was shot dead outside his home in Sakhakot by two unidentified gunmen on 8th November 2021, after he spoke out against alleged corruption and drug syndicates in the region. Agra was reportedly running a social media campaign against drug cartels and other criminals in the region before his death. He allegedly informed authorities about threats to his life but was offered no protection. According to a video circulating on social media, Agra recently participated in a meeting with the deputy commissioner of Malakand where he spoke against the drug mafia and exposed their activities in his region.
Human rights defender convicted and sentenced after an unfair trial
Idris Khattak has been sentence to 14 years by a military court after being tried by the same court after being forcibly disappeared for months. Such gross violation of rights is shameful and disturbing. Demand justice for Idris Khattak.@EmNewsDC #ReleaseIdreesKhattak pic.twitter.com/O2o7cnt2So

— Pashtun Tahafuz Movement (PTMد پښتون ژغورني غورځنګ (@PashtunTM_Offic) December 3, 2021
In December 2021, it was reported that a military court had sentenced human rights defender and political activist Idris Khattak to 14 years' "rigorous imprisonment" on charges of espionage after anonymous sources claimed he had provided sensitive information to a "foreign intelligence agency."
As previously documented, Khattak was on his way home from Islamabad on 13th November 2019 when his rented car was intercepted near the Swabi Interchange of the Khyber Pakhtunkhwa province by four unidentified men in plain clothes and he was forcibly disappeared. Nearly seven months later, on 16th June 2020, the Ministry of Defence finally admitted that Khattak was being held in state custody. He was then subsequently tried in a military court on multiple counts related to spying and other conduct "prejudicial to the safety or interests of the State" under Section 3 of the Official Secrets Act (OSA) as well as section 59 of the Pakistan Army Act, 1952.
Over the last two years he has had extremely limited contact with the outside world. His family has only been allowed to visit him twice, while his lawyer only met him twice before trial proceedings began.
According to Amnesty International, Khattak's family and lawyer were kept in the dark by the Pakistani authorities about the exact status of his case and reported conviction, violating the right to a fair trial and due process and making it impossible for them to plan any legal recourse.
UN human rights experts condemned the reported conviction saying it was an attack against the human rights community in Pakistan and that as a civilian he should have been tried by a civilian court.
Judicial harassment of activist continues despite UN findings
🇵🇰#Pakistan: The #UN Working Group on Arbitrary Detention has found the arrest & detention of activist Muhammad Ismail arbitrary. We call on the authorities to immediately put an end to all acts of harassment against him & his family. #StandAsMyWitness
➡️https://t.co/pOXVpGRFKv pic.twitter.com/fPfl3T3qND

— CIVICUS (@CIVICUSalliance) October 18, 2021
The judicial harassment of human rights activist Prof. Muhamad Ismail has continued in 2022 with frequent adjournments of his trial and the failure of inquiry officers and state witnesses to turn up in court. This has cause tremendous hardship to Muhammad Ismail as the courts are located 120 kilometres from his residence. Further, there are concerns that the prosecution has denied the defence lawyer to cross examine witnesses or to stop the state lawyers from dictating answers to witnesses.
Since July 2019, Muhammad Ismail, a prominent member of Pakistani civil society, and his family have faced systematic harassment and intimidation from the security forces. He is facing allegations of cybercrime for speaking against government institutions. He has also been accused on trumped-up charges related to sedition and conspiracy, as well as under the Anti-Terrorism Act for allegedly financing terrorism, publishing and disseminating anti-State material and aiding and abetting terrorist offences. The cases brought against Muhammad Ismail and his family appear to be in retaliation for the work of his daughter, award winning women's rights activist Gulalai Ismail.
The UN Working Group, in its opinion adopted in September 2021, concluded that Muhammad Ismail was targeted for his human rights work and that his detention was in contravention of international human rights standards. Among the key findings of the UN Working Group was that the arrest and detention of Muhammad Ismail for exercising his rights was arbitrary as it was without sufficient legal basis. Further, he has been denied his right to a fair trial and has been targeted for his work as a human rights defender.
Pashtun leader held for 14 months faces new charges 
PTM leader and South Waziristan MNA Ali Wazir has been charged in a third case of organising a political rally where the military was criticised, after the Supreme Court ordered his release on bail in November 2021. He remains incarcerated. https://t.co/PHiXIAuAy1

— Asad Hashim (@AsadHashim) February 23, 2022
The authorities have continued to target leaders of the Pashtun Tahafuz Movement (PTM). The PTM has mobilised nationwide against human rights violations against the Pashtun people. Due to this they have faced numerous violations including judicial harassment, disruption of protests, restrictions on media coverage and unlawful killings.
On 23rd February 2022, the police formally arrested incarcerated PTM leader Ali Wazir in another case pertaining to his allegedly delivering provocative speeches against the security establishment. He was booked in a third case for organising a public rally on the directive of PTM chief Manzoor Pashteen where he allegedly raised slogans and made speeches inciting the public against the state and defaming the security establishment.
The judge remanded Wazir in judicial custody until 4th March. He has spent nearly 14 months in prison in connection with two sedition cases for allegedly delivering anti-state speeches in Karachi.
Enforced disappearances have affected hundreds of families
OUT NOW: @amnesty's new campaign digest #LivingGhosts details the devastating impact on the families of the disappeared in Pakistan.

Authorities must end their abhorrent use of the practice once and for all. https://t.co/yfD6Vabt4q

Press release 👉🏽: https://t.co/4zzLl9kCrH pic.twitter.com/pS8h1xRHOf

— Amnesty International South Asia (@amnestysasia) November 22, 2021
In November 2021, Amnesty International published a briefing, 'Living Ghosts', documenting enforced disappearances in Pakistan. According to the organisation, although cases have been documented as far back as the mid-1980s, the practice has been routinely used by Pakistan's intelligence services since the inception of the so-called "War on Terror" in 2001 to target human rights defenders, political activists, students and journalists, with the fate of hundreds of victims still unknown. The cruel practice has also caused indelible pain to hundreds of families in Pakistan over the past two decades.
Separately, in December 2021, a group of UN experts called on Pakistan to halt the approval of an amendment to a bill criminalising enforced disappearances that would harshly penalise families and other sources for reporting alleged cases.
The Criminal Laws (Amendment) Bill 2021, which passed Pakistan's National Assembly on 9th November and is due to be taken up by the Senate, includes a clause establishing penalties of up to five years' imprisonment and one hundred thousand Pakistani rupees in fines for anyone found guilty of filing a complaint with information 'that proves to be false'.
The experts said: "If passed, this law would undoubtedly lead to an increased underreporting of the crime, and foster impunity for the perpetrators. These provisions would have a chilling effect on relatives of the disappeared persons and their representatives, who might find themselves in a climate of self-censorship, eventually leaving them without any effective remedy."