Pakistan: Journalists and activists criminalised and abducted while government seeks more powers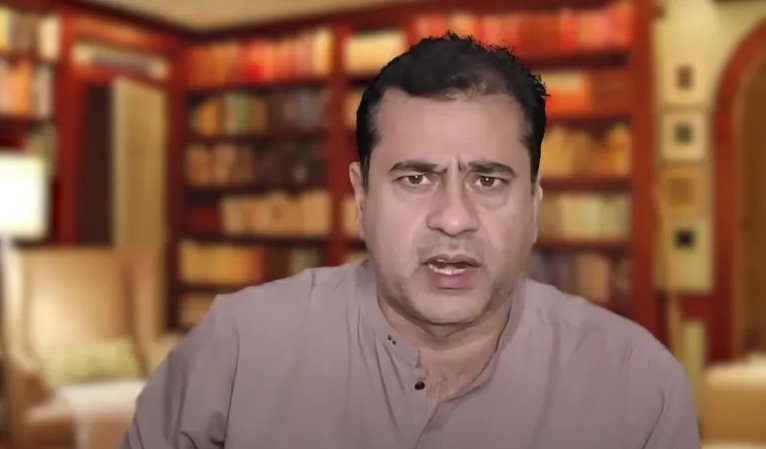 The state of civic space is rated as 'repressed' by the CIVICUS Monitor. Ongoing concerns include the criminalisation, threats and harassment human rights defenders have been subjected to and the failure to hold perpetrators to account. There have also been efforts to intimidate and censor journalists and media outlets and silence online expression, as well as restrictions and attacks on peaceful protests, especially by ethnic Pashtun minorities and women's rights activists.
On 10th July 2023, the UN Human Rights Council adopted the Universal Periodic Review (UPR) of Pakistan. Among the recommendations supported by Pakistan were to investigate all reports of intimidation and violence against journalists and human rights defenders; review the law for Electronic Crimes and ensure that it does not affect the freedom of expression; end the extra-legal use of force as well as the use of enforced disappearances; consider reviewing anti-terrorism legislation that restrict freedoms of expression, association and assembly and to guarantee a safe and enabling environment for the work of journalists and human rights defenders.
It however rejected the recommendation to stop targeting political dissidents and legitimate political activities in Sindh, Baluchistan and Khyber Pakhtunkhwa.
Pakistan's former Prime Minister Imran Khan was arrested on 5th August 2023 after a court handed him a three-year jail sentence for corruption. The court ruled that Khan, who was ousted in a no-confidence vote in April 2022 but remains the country's leading opposition figure, had concealed assets after selling state gifts.
In recent months, journalists critical of the state have been arrested, attacked and abducted with impunity and their houses have been raided. Some have been charged with terrorism. Journalist Imran Riaz Khan remains disappeared. A human rights lawyer and activist was abducted for 24 hours, while the government has bulldozed draconian legislation through parliament. There are concerns about civilians being tried in military courts, while there were more arrests of PTI protesters following the sentencing of Imran Khan.
Expression
Journalist Jahangir Hayat attacked in Lahore
#Pakistan: Authorities must conduct a swift and impartial investigation into the police assault of journalist Jahangir Hayat (@jahangirhayat), as well as the detention of Hayat and his family, and hold those responsible to account.https://t.co/QwObzVrmsu

— CPJ Asia (@CPJAsia) May 10, 2022
Two police personnel and six unidentified individuals attacked Jahangir Hayat, a journalist working for daily The Business, at his home in Shah Jamal area of Labore on 17th May 2023.
They reportedly tortured Hayat and his family while his house was raided without a valid warrant. Hayat suffered serious injuries, including broken teeth and injuries to his hand.
The authorities allegedly retaliated against him for broadcasting a report on his YouTube Channel Bold News42 on the political events after the arrest of former Prime Minister Imran Khan. The attackers told the journalist that he was wanted for 'serious criminal offences, including murder and kidnapping'.
According to the Committee to Protect Journalists, they then punched his face and hit his hand with an iron rod. The men also shoved his 13-year-old son, leading him to hit his head on a motorcycle, and pushed his wife in the chest. Hayat and his family managed to escape the attack and took shelter in the Lahore Press Club.
Police raid the house of journalist Sarfraz Ahmed Khan
The police raided the home of prominent journalist Sarfraz Ahmed Khan in Lahore at least ten times between 21st and 23rd May 2023. Sarfraz Ahmed Khan is the Deputy Bureau Chief of the G News Network (GNN) based in Lahore. The police also allegedly intimidated him over the phone, claiming that there was an arrest warrant issued against him under the Anti-Terrorism Act of Pakistan.
The police also raided the house of one of Khan's friends, suspecting that he might be hiding there, as reported by the Committee to Protect Journalists (CPJ).
A police document reviewed by CPJ showed that the journalist was present at a protest on 9th May and was identified using facial recognition software. The document also listed personal details, including his address, and was leaked online, leading the journalist to fear for his safety.
Unidentified men abduct journalist Sami Abraham in Islamabad
Sami Abraham, a prominent Pakistani television journalist known for his public support of former Prime Minister Imran Khan, has gone missing.
-https://t.co/5yx76uM3Lc pic.twitter.com/tbIr2TxvJe

— Arab News Pakistan (@arabnewspk) May 25, 2023
Unidentified men abducted senior journalist and BOL TV News anchor Sami Abraham on 24th May 2023 while he was returning home from the TV station. The abductors took Abraham's two mobile phones, car keys and the driver's phone. However, the car driver was not taken.
The journalist's brother immediately registered a complaint of abduction with the Aabpara Police Station in the federal capital of Pakistan the same evening.
Abraham remained disappeared for six days and returned home in the early hours of 30th May 2023. Abraham, a citizen of the United States, is known to be a supporter of former Prime Minister Imran Khan who heads the Pakistan Tehreek-e-Insaf (PTI) political party. According to CPJ he frequently hosted PTI supporters on talk shows and posted pro-PTI content on their YouTube channels. Before his disappearance, Abraham posted a series of video reports on his YouTube channel, which has 850,000 subscribers, in support of former Prime Minister Khan and critical of the country's military establishment.
Journalist Zubair Anjum picked up in Karachi
🇵🇰 Journalist missing in #Pakistan!@geonews_urdu executive producer Zubair Anjum (@anjumzubair967) was picked up last night from his home in #Karachi by people wearing either plainclothes or #Sindh police uniforms. No warrant, no reason given. RSF demands his immediate release! pic.twitter.com/CaRvkUGc1y

— RSF (@RSF_inter) June 6, 2023
Police and plainclothes men picked up at gunpoint journalist Zubair Anjum, producer of Geo News, from his home near Model Colony in Karachi on 6th June 2023.
Zubair's brother reportedly told journalists that "the police did not provide any reason for arrest and even did not even allow Zabair to wear his slippers." He also said that the officials also beat up the family members.
The police and the plainclothes men took away the Digital Video Recorder (DVR) of the Closed-Circuit Television (CCTV) from the neighbourhood while abducting Zubair.
However, following this the Senior Superintendent of Police for Karachi's Korangi District stated that no police station under his jurisdiction had detained Zubair. He was returned home 24 hours later.
Four exiled journalists charged with terrorism
Police in Islamabad charged four exiled journalists with terrorism on 12th June 2023. The journalists are freelance US-based journalists Shaheen Sehbai and Wajahat Saeed Khan, Sabir Shakir, a freelance journalist based outside of Pakistan, and Moeed Pirzada, US based editor of the news website Global Village Space.
A complaint was registered with the Ramna police station of Islamabad. According to copies of the first information reports, they were accused of violating sections of the penal code including criminal conspiracy and abetting mutiny, and the Anti-Terrorism Act, 1997, which carries a maximum punishment of death or life imprisonment.
The complainant, Muhammad Aslam, claimed that on 9th May 2023 he saw 20 to 25 people sharing "screenshots of tweets and video messages" of the four journalists and that "they were inciting people to attack military installations, spread terrorism and create chaos in the country," according to the complainant.
Beh Lih Yi, CPJ's Asia program coordinator said: "It is unconscionable that foreign-based Pakistani journalists Wajahat Saeed Khan, Shaheen Sehbai, Sabir Shakir and Moeed Pirzada face potential death sentences under terrorism investigations in retaliation for their critical reporting and commentary".
Authorities criminalise investigative journalist
Pakistani journalists Ahmad Noorani and Shahid Aslam targeted in leak case

https://t.co/r5qmKgJWqF via @CPJAsia

— So-Star (@SoStarMusic) June 8, 2023
In June 2023, Reporters Without Borders (RSF) stated that the Federal Investigation Agency (FIA) had registered a complaint against journalist Ahmad Noorani for his investigative report on alleged corruption by former Army Chief General Qamar Javed Bajwa.
The FIA in its complaint accused Noorani, co-founder of the Fact Focus investigative website, of "tax evasion," the "unwarranted leaking" of confidential tax documents and "abetment" in the dissemination of the documents. Noorani, who is exiled in the United States, published a report on the disproportionate wealth of the family of the former Army Chief.
In the same case, journalist Shahid Aslam was previously arrested by the authorities on 13th January for "abetment". He was released after having secured bail from a Sessions Court of Islamabad on 18th January 2023.
Journalist Imran Riaz Khan remains disappeared
Journalist Imran Riaz Khan (picture on top) remains missing. As previously documented, the FIA arrested Imran Riaz Khan, a prominent anchor-person of private television BOL News and prominent on YouTube, in the early hours of 11th May 2023 at Punjab's Sialkot Airport from where he was scheduled to travel to Oman. He was arrested for inciting violence during the clashes between the security forces and the supporters of the opposition Pakistan Tehreek-e-Insaf (PTI) following the arrest of former prime minister Imran Khan.
On 12th May 2023, The Lahore High Court of Pakistan ordered the police to release him. Imran was reportedly released from the Sialkot Jail after the government withdrew the detention order but has disappeared since his release from the prison.
Association
Pakistani activist abducted for 24 hours
Pakistani rights lawyer says he has returned home after abduction https://t.co/nIM4uVT2SY

— Al Jazeera English (@AJEnglish) June 2, 2023
A human rights activist and lawyer was abducted for a day from the southern city of Karachi on 2nd June 2023. In a video released on social media, Jibran Nasir's wife Mansha Pasha said the couple was returning home from a dinner when a car intercepted them and around 15 men in plain clothes forcefully took Nasir away.
Nasir, 36, had in the past contested national assembly elections from Karachi and is considered one of the country's most vocal voices against rights violations. In recent weeks before the abduction, he had increasingly criticised a nationwide government crackdown on supporters of former Prime Minister Imran Khan's opposition PTI, party. Nasir has accused the powerful military of being behind it.
The Human Rights Commission of Pakistan, an independent human rights group, issued a statement expressing its deep concern about Nasir's abduction.
Nasir was returned home a day after he was taken. He did not say who abducted him or the circumstances of his release. No one has claimed responsibility.
Government bulldozes draconian legislation through parliament
In early August 2023, the government introduced an amendment to a colonial-era secrets act that will grant "draconian" powers to its military intelligence agency to detain and arrest citizens with impunity.
The amendment was quietly added in a parliamentary session and passed without providing copies to MPs, creating concern among parliamentarians on both sides of the house.
The amendment empowers the Inter-Services Intelligence (ISI) and Intelligence Bureau (IB) agencies to "at any time, enter and search any person or place, without warrant, and, if necessary, by use of force" for anyone suspected of breaching the Official Secrets Act, such as leaking the name of an agency official.
It also defines an "enemy" broadly as "any person directly or indirectly intentionally or unintentionally working for or engaged with the foreign power, foreign agent, non-state actor, organisation [or] a group guilty of a particular act tending to show a purpose that is prejudicial to the safety and interest of Pakistan".
The Human Rights Commission of Pakistan (HRCP) dubbed the legislation, "a blatant attack on the fundamental rights of the people."
The bill was passed after it had been amended to address the concerns of some senators and other stakeholders who forced the government to refer the Bill to a Senate committee. The most significant amendment was the removal of a clause which would have given intelligence agencies the power to arrest suspects or conduct searches without warrants.
Other legislation passed include the Pakistan Army (Amendment) Act which proposes up to five years in prison for those who disclose sensitive information pertaining to the security of the country or the military. The Personal Data Protection Bill and the E-Safety Bill make it difficult for media organisations to obtain tax and other detailed information on individuals – especially government officials and politicians.
Peaceful Assembly
Concerns about civilians being tried in military courts
Human rights groups have raised concerns about military courts to try civilians, saying that this "violates Pakistan's obligations under international human rights law to ensure the due process and fair trial rights of criminal suspects."
According to a report on 3rd August 2023, 102 people were being tried in connection with the 9th May 2023 riots after the police arrested former Prime Minister Imran Khan on corruption charges, while 17 such courts were already functional. The suspects are charged with attacking sensitive defence installations and damaging or stealing important government equipment, computers and other sources of data collection. The Pakistan Army Act (PAA), 1952, and Official Secrets Act, 1923 allow trying civilians in military courts only in narrowly defined circumstances, including for inciting mutiny, spying, and taking photographs of "prohibited" places.
Hearing a landmark case on the constitutionality of civilians being tried in military courts, Pakistan's Supreme court said on 3rd August it would not let the country's armed forces take "illegal steps."
Arrests of PTI protesters following the conviction of Imran Khan
On 5th August 2023, Police in Pakistan's Punjab province arrested 10 PTI workers for protesting a trial court's conviction and sentencing of former prime minister Imran Khan in a corruption case. Punjab police said in a statement that they arrested them outside the PTI chief's home where they had gathered to protest their leader's arrest.
On 7th August 2023, more than 90 workers of PTI were arrested in different districts of Khyber Pakhtunkhwa for holding rallies against the detention of Imran Khan.
In Swabi, about 70 workers and local leaders of PTI were arrested after police charged them with batons when they staged a protest rally at Karnal Sher Khan Chowk. Nine local leaders of the party were nabbed even before the start of the protest. In Mardan, police arrested about 20 PTI workers for holding a protest against the arrest of Imran Khan.
Police said that they arrested the PTI activists for violating Section 144. Section 144 of the Criminal Procedure Code, 1898, a draconian colonial-era law, forbids the gathering of more than four people and represents an undue restriction on the rights to freedom of expression and peaceful assembly. It equips district administrations and provincial governments with unchecked authority to ban assemblies on virtually any premise for extended periods of time. This power is pervasively abused.