Outlets targeted in cyber attack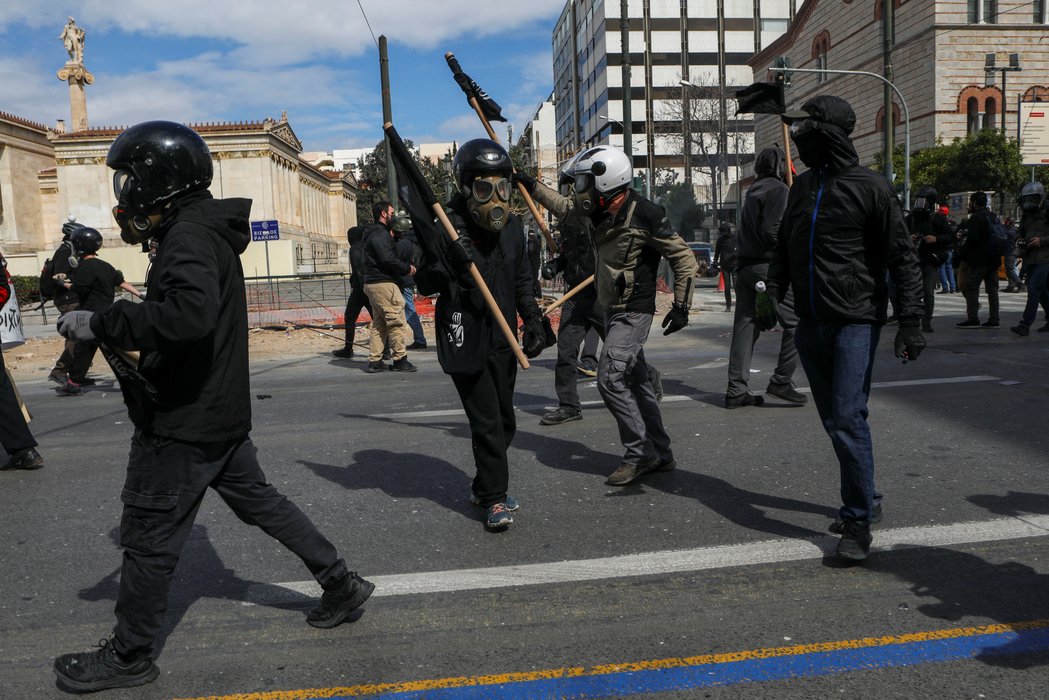 New revelations about "Predatorgate"
On 4th April 2023, the news outlet Euractiv confirmed that the European Public Prosecutor's office is now investigating Greek Prime Minister Kyriakos Mitsotakis' administration for facilitating the illegal export of the spyware known as Predator to countries in Asia and Africa. The Greek government is accused of granting export licenses for the hacking software through the Greek Ministry of Foreign Affairs. New details unearthed by journalists investigating the wiretapping scandal, referred to as Predatorgate, prompted the investigation.
Before this revelation, on 27th January 2023, Mitsotakis survived a vote of no-confidence and defeated a censure motion from the opposition. As previously reported on the CIVICUS Monitor, the scandal first broke in 2019. Predator was bought by Tal Dilian, a former Israeli army intelligence officer and now millionaire entrepreneur. He developed a company licensed in Greece called Intellexa, which was engulfed in a scandal in 2019 for tapping Greek journalists' phones.
Expression
Outlets targeted in cyber attack
On 13th February 2023, Greek independent media outlets Documento and Koutipandoras were targeted by a DDoS cyber attack after they had published critical articles about a Turkish businessman. The distributed denial-of-service (DDoS) attack crashed their servers and took their websites offline. The outlets were not able to identify the source of the attack but suspect it had to do with Yasam Ayavefe, the Turkish businessman, as a similar attack happened on 7th July 2022 after the outlet BIRN revealed how Ayavefe obtained honourary Greek citizenship. In total, four media outlets have been attacked after publishing articles on Ayavefe.
Government official verbally attacks journalists
On 10th February 2023, Giorgos Lambropoulos, the head of the Steering Committee of the Electoral District of Ilia, in southwestern Greece, publicly discredited and verbally assaulted three journalists. The verbal assault took place when journalists approached Interior Minister Stelios Petsa to ask questions and Lambropoulos intervened. Journalist associations denounced Lambropoulos' actions and called on New Democracy, the party in power, to take action regarding the attack.
Minister of Development threatens Documento with defamation lawsuit
On 26th March 2023, Minister of Development Nikos Papathanasis publicly threatened to sue Greek media outlet Documento after it published an article about a loan settlement the minister reached with Eurobank, a Greek bank. The minister lashed out against the outlet on Twitter, calling the report a "vicious, slanderous campaign" and denied any wrongdoing. A court previously won a case against the minister on first instance for unlawfully transferring property to his family members to avoid it being confiscated after a construction company he was part of defaulted on a loan.
Lawyer threatens journalist reporting on murder trial
On 17th February 2023, lawyer Alexis Kougias threatened and insulted Bam newspaper journalist Petros Kousoulos at a murder trial in Athens for Roula Pispirigou, a Greek mother accused of killing her daughters. Kousoulos said he plans to take legal action against the lawyer.
Supreme Court finds SYRIZA party planned to control media
The Supreme Special Court of Greece published a report on 10th April 2023 that concluded the SYRIZA-led government from 2015 to 2019 planned to acquire and control media outlets. The finding led to the conviction of Nikos Pappas, who served as the Minister of Digital Policy, Telecommunications and Media from 2016 to 2019. He was convicted of mishandling a 2016 TV license tender and sentenced to two years. The judges asserted that SYRIZA attempted to create a channel to promote its interests and Pappas was one of the lead implementers in that plan. SYRIZA, a left-wing political party, is the second-largest party in Greece.
SYRIZA MP targets journalists on social media
On 25th February 2023, Pavlos Polakis, an opposition SYRIZA MP for Crete and former Alternate Minister of Health, posted on Facebook regarding the so-called "deep state" and called for his party to "get rid" of journalists for such reporting. Polakis did not directly name specific journalists in the post. In response, Polakis was dismissed as the head of SYRIZA's Transparency Committee.
Police fire tear gas in Greece train crash protests https://t.co/uNQaeyLNeT

— BBC News (World) (@BBCWorld) March 3, 2023
Peaceful Assembly
Deadliest train crash in Greece's history sparks protests
On 28th February 2023, a passenger train and a freight train collided in Tempi, killing 57 people and injuring dozens. The day after the crash, on 29th February 2023, the stationmaster was charged with negligent homicide and the Greek transportation minister and senior railway officials resigned.
Following the crash, protests broke out across the country. On 8th March 2023, approximately 30,000 people marched in Athens and other cities across Greece, halting ferry services and public transit. The protests, organised by labour unions and student associations, focused on the systemic safety failures and lack of training for stationmasters.
Protests continued on 16th March 2023, and escalated when protesters threw gasoline bombs at a police barricade surrounding the parliament building. The police proceeded to clear the square of protesters. The Hellenic Union for Human and Civil Rights (ELEDAP) sent a letter to Citizens' Protection Minister Takis Theodorikako following reports of police use of excessive force during the demonstrations. On 18th March 2023, Prime Minister Kyriakos Mitsotakis' office announced it had dismissed the national police chief in response to the police's handling of the nationwide protests.
The Greek Civil Servants' Confederation's strike lasted 24 hours on 8th March 2023. Starting on 13th March 2023, students occupied the Propylaia of the University of Athens and the premises of the National Technical University of Athens. On 15th March 2023, journalists at various new outlets went on strike, demanding a government investigation into the rail crash. Previously, on 5th March 2023, four journalists had been detained while reporting on the crash. On 16th March 2023, air traffic controllers went on strike. On 23rd March 2023, the Taxi Workers' Union of Attica (SATA) decided to do a 24-hour strike.
One major consequence of the train crash is that the established parties seem to have lost public support and the general election date was moved from 9th April to 21st May 2023.
On 14th March 2023, state-employed archeologists staged a strike over an assault on an archeologist who was overseeing the island of Mykonos. The attack involved two suspects who broke the archeologist's ribs. Strikers called for more police protection on Mykonos. Greece's ranking as one of the most popular vacation destinations in Europe has caused an illegal building spree, as developers clamour to make a profit. Efforts to preserve the ancient sites on Mykonos have put archeologists at odds with developer interests.
On 2nd April 2023, more than 5,000 film fans packed into the Astor, a historic Athens cinema that opened its doors in the 1940s, to protest the buildings being turned into luxury hotels. The protesters called it "an attack on culture". Popular Greek filmmakers Yorgos Lanthimos and Costa-Gavras supported the anti-development demonstration on social media.
Archaeologists protest new draft museum rule
On 13th February 2023, Greek archeologists demonstrated outside five public museums effectively shutting them down for the day, in protest over a proposed law. The law would make the five public museums more autonomous, which include the National Archaeological Museum of Athens, the Byzantine and Christian Museum, Thessaloniki's Archaeological Museum and the Museum of Byzantine Culture, and the Archaeological Museum of Heraklion, Crete. The Greek parliament voted the Ministry of Culture and Sports' bill into law on 14th February 2023.
Protest to increase pensions
On 4th April 2023, hundreds of elderly pensioners staged a rally in Athens for higher pensions in front of the Ministry of Labour.
Hunger strike in migrant detention centre
On 16th March 2023, a hunger strike involving 11 people started in the Paranesti Pre-Removal Centre, a migrant detention centre. The strike took place over alleged beatings when migrants refuse to sign untranslated documents and for the dehumanising conditions they face, migrants said in a public statement.
Bus drivers stage walkout
Bus drivers in Athens staged a five-hour walkout on 3rd April 2023 and another 12-hour strike the following day, on 4th April 2023, to demand improved working conditions. Bus drivers in Thessaloniki followed suit and walked off the job on 6th April 2023 for five hours. The action was partially organised by the Thessaloniki union - Urban Transport Organisation.
Artists protest presidential decree
On 17th December 2022, the Greek New Democracy-led government issued Presidential Decree 85/2022, which effectively downgraded degrees earned from drama schools, conservatories, and film schools and reclassified the designation from higher education certificates to secondary (high school) certificates. The Hellenic Actors Union issued a statement on 31st January 2023, calling the decree "an incredible crime against culture" and said this reclassification makes performing arts degrees "virtually meaningless." The decree also dismissed a Collective Labour Agreement to determine artist payments and salaries.
A wide protest movement followed, with artists occupying public theatres and publicly protesting to demand the decree's revocation.
On 8th February 2023, teachers at the National Theatre of Greece's Drama School (NTG) resigned en masse in protest. From 5th February 2023 until 23rd March 2023, students occupied the National Theatre of Greece in Athens until the theatre threatened legal action against the protesters. At another theatre, a group of people in the dance industry occupied the Olympia Municipal Music Theater Maria Callas in Athens from 24th February 2023 until police evicted and arrested 10 people on 6th April 2023. The group, referred to as "squatters" by the media, faces charges of disrupting the operation of a service, illegal violence, and aggravated damage to property. The European Theatre Convention also issued a statement on 9th February 2023 condemning the decree.
Protest over Easter food traditions
Animal rights activists protested in Athens' Syntagma Square on the Orthodox Good Friday, 14th April 2023, during the candlelit Epitaphios (funerary) procession. According to Ekathimerini, protesters approached priests in the procession holding signs that read: "There is no excuse for animal abuse" and "Stop violence," along with pictures of lambs, as that is a common Easter dish in Greece. Police responded by removing the activists from the square. On 15th April 2023, animal rights activists in Thessaloniki protested as people queued at butcher shops.
Association
Parliament passes law to ban far-right party from running in elections
On 8th February 2023, the Greek parliament passed an amendment banning parties with convicted leaders from participating in elections, a move made ahead of the 21st May 2023 general election. The new law targets the National Party - Greeks (Hellenes Party), an extreme far-right party known for leaders associated with neo-nazi ideology. Former MP Ilias Kasidiaris founded and led the party after he was given a 13-year prison sentence in 2020 for leading a criminal organisation linked to the infamous extreme right party Golden Dawn. As previously reported on the CIVICUS Monitor, a 2020 court ruling classified Golden Dawn as a criminal gang linked to hate crimes against migrants and left-wing activists.