Opposition candidates and supporters persecuted, detained ahead of elections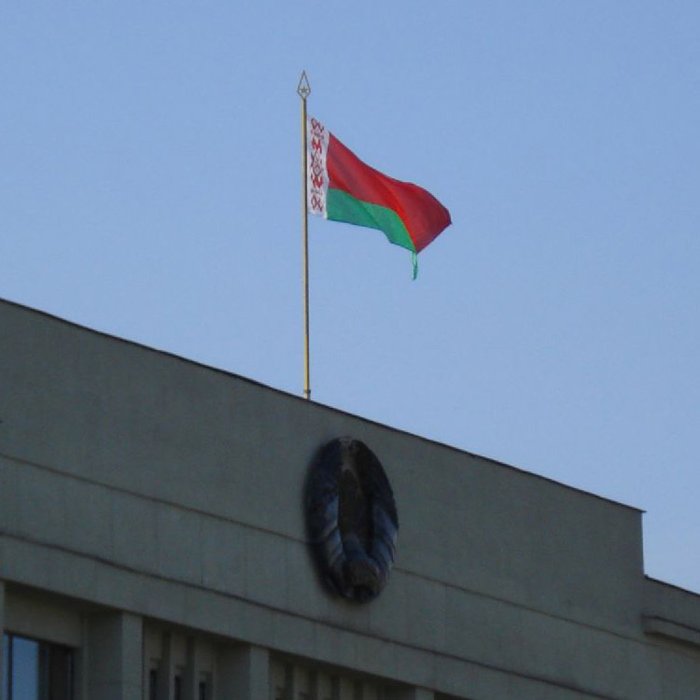 Association
New report on the status of freedom of association in 2019 released
The Legal Transformation Center (Lawtrend) and the Assembly of Non-Governmental Democratic Organisations published the annual report on "Freedom of Association and the Legal Status of Non-Profit Organisations in Belarus" for 2019.
The report provides an analysis of the main trends for civil society organisations in 2019. The report notes that the registration of public associations and foundations remains extremely difficult and registered CSOs are increasingly losing popularity compared with informal or spontaneous initiatives and institutions.
According to the report, the conditions for NGOs in 2019 were determined by several factors including the removal of criminal penalties for activities of unregistered CSOs; the increased uptake of the practice of submitting projects for open discussion but without corresponding mechanisms or platforms for taking into account the alternative opinions; limited freedom of peaceful assembly for CSOs; delayed reforms of the legislation on domestic sponsorship and foreign donations; limited access to the discussion of draft laws regulating the activities of civil society (including additional financial reporting); and barriers to the creation and operation of CSOs. 
"Hi! I am Sasha Zvereva. If you read the news, you are aware of the political situation in Belarus. Alexander Lukashenko's rivals, Siarhei Tsikhanouski and Viktar Babaryka, are being held in the KGB detention facility."https://t.co/zoLK8Q8Y07 #FreeBelarus #Belarus 🇧🇾

— Voices from Belarus (@voicesfrombela1) August 3, 2020
Opposition members persecuted ahead of August elections
In recent months, Belarusian authorities have imposed restrictions and organised repression against opposition candidates as the 9th August elections neared. Several political opponents and their supporters were detained by authorities, as journalists, civic activists and non-governmental organisations that monitor electoral and political processes were also stifled while trying to undertake their work.
In June 2020, the country's main opposition candidate, Viktar Babaryk was arrested for alleged financial crimes, together with his son who is head of his nomination group, Eduard Babaryka. Their election funds were also frozen. On 18th June 2020, the two were put under investigation for crimes including money laundering, tax evasion and bribery.
Peaceful Assembly
New protest regulations impose restrictions
As the August 2020 elections neared, new regulations were adopted by authorities which had implications on civil rights and freedoms. According to VIASNA, an NGO based in Belarus, in April 2020, new regulations were imposed requiring preliminary approval by the MIA of applications for permits to hold assemblies, and a hefty "payment for policing services" which impose additional restrictions on freedom of assembly.
Hundreds detained as protests escalate over upcoming elections
Hundreds of protesters took to the streets to show support to several opposition candidates in the months leading up to the August 2020 elections.
On 6th May 2020, Sergei Tikhanovsky, a blogger and host of the 'Country for Life' YouTube channel, was detained in the Mogilev district and was initially sentenced to 15 days for participating in an unauthorised protest rally. Another 45 days of administrative arrest was later added to the sentence.
On the day of Tikhanovsky's arrest, several dozen people took to the streets in different cities of Belarus demanding his release. Two days later, on 8th May,dozens of activists, including human rights defenders, journalists and bloggers were detained at rallies across the country as they participated in peaceful demonstrations in support of the blogger.
On 12th May 2020, EU Foreign Service Representative Peter Stano called on Belarusian authorities to respect the protester's freedoms. He said in part:
"Freedom of assembly and association are the cornerstones of democracy, and the Belarusian authorities are obliged to respect and protect them in accordance with the country's international obligations."
Stano further said that the EU officials had taken notice of accusations against Tikhanovsky and other defendants in the case and called for their immediate and unconditional release and dropping of all charges filed against the detained.
Tikhanovskywas released unexpectedly on 20th May 2020.
However, the detentions continued despite the civil society outcry. On 29th May 2020, Tikhanovsky and nine of his supporters were detained at a picket in Grodno. Tikhanovsky led the signature collection team for the nomination of Svetlana Tikhanovskaya, his wife, for the presidential race.
On 18th June2020, the country's main opposition candidate, Viktor Babaryko, was arrested and put under investigation for alleged financial crimes (see above in association section) as the Prosecutor General's Office of Belarus reported that they had received many electronic appeals from citizens to investigate the criminal case.
On the same day, Radio Free Europe cited the Belarusian President, Alyaksandr Lukashenka, who claimed to have thwarted an attempt to foment a revolution. This was followed by mass detentions in the country which took place between 19th and 21st June 2020 as people came out to protest against Lukashenko. Between June 19th and 20th 2020 around 270 people participating in election pickets were detained in Minsk and other Belarusian cities.
On 24th May 2020, at least 500 protesters gathered in Minsk to picket in support of several opposition candidates.
Following the new wave of politically motivated persecution,several international organizations, including intergovernmental ones, issued public statements calling on the Minsk authorities to stop illegal persecution and arrest.
People around the world also took to the streets in support of the detainees in Belarus. BBC News reported that Belarusians held peaceful pickets, calling for fair elections and supporting alternative candidates to Lukashenko in New York, Warsaw, Berlin, The Hague and Moscow.
In a statement issued on 1st July 2020, the United Nations experts noted that since 18th June 2020, at least 200 Belarusian political activists, human rights activists, journalists, bloggers and other civil society representatives had been arrested during peaceful protests across the country, while nearly 500 other activists had been detained since May 2020 for giving and collecting signatures to nominate opposition presidential candidates.
The experts demanded that Belarusian authorities stop violence against peaceful demonstrators, the arbitrary arrest of opposition politicians and violence and intimidation of journalists and activists ahead of the August elections.
Flashmob in support of opposition candidates
In a separate incident, following the refusal by the Central Election Commission (CEC) to recognise the signatures collected for several opposition candidates, a flashmob "# пропалаподпись" (#dissapeardsignature) was launched in Belarus.
According to news agency Tut.by, on 30thJune 2020, the CEC announced that some candidates had collected more signatures than they submitted, while some "cut off" tens or even hundreds of thousands of signatures. The immediate reaction to this news by the public was a flash mob dubbed #dissapeardsignature. Voters were photographed with their signatures, which they gave in support of opposition candidates Victor Babariko and Valery Tsepkalo, but which "disappeared" and were not counted by the CEC. According to the CEC, after checks, Valery Tsepkalo and Viktor Babariko lost around half of their supporters' signatures.
Expression
Journalists arrested while covering protests
In the same electoral context,the Belarusian Association of Journalist (BAJ) reported that at least 14 journalists were arrested while covering the protests against the persecution of political opponents and civil society activists. According to BAJ, police attacked the media workers while live streaming even though the reporters wore badges and press vests that identified them as journalists.
On 19th June 2020, Radio Free Europe's reporter Alyaksandra Dynko and her cameraman, Andrey Rabchyk, were detained while reporting live from an event. Three other journalists were convicted by a local court for participating in the same protests. Some of the journalists suffered injuries.